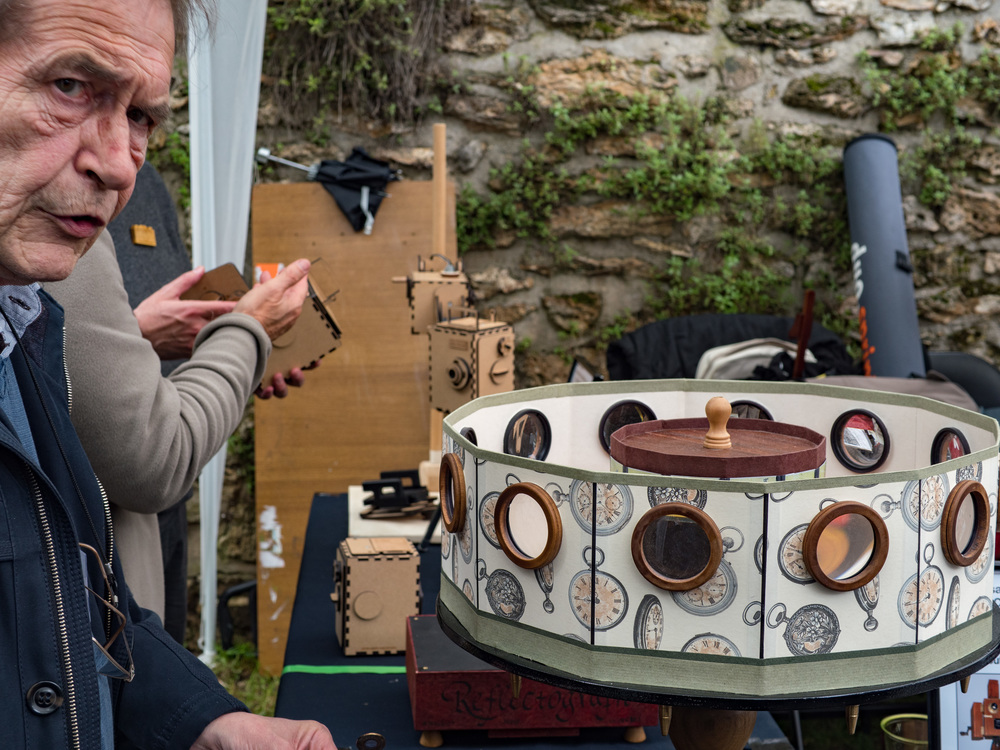 After an exhausting weekend I staggered back to London despite delays caused by a Eurostar train fault compounded by "demonstrations on the line". This is the French equivalent of the British "wrong sort of leaves on the track".
My build-up to the Biévres Photo Fair turned out to have been rather optimistic. The weather—with floods in Paris and lowering skies and much drizzle over Biévres—was very disappointing. It's the worst weather for the fair, which usually takes place in blazing sunshine, in twenty years according to regular visitors. Unfortunately, as an out-door event, Biéjvres suffers badly when it rains.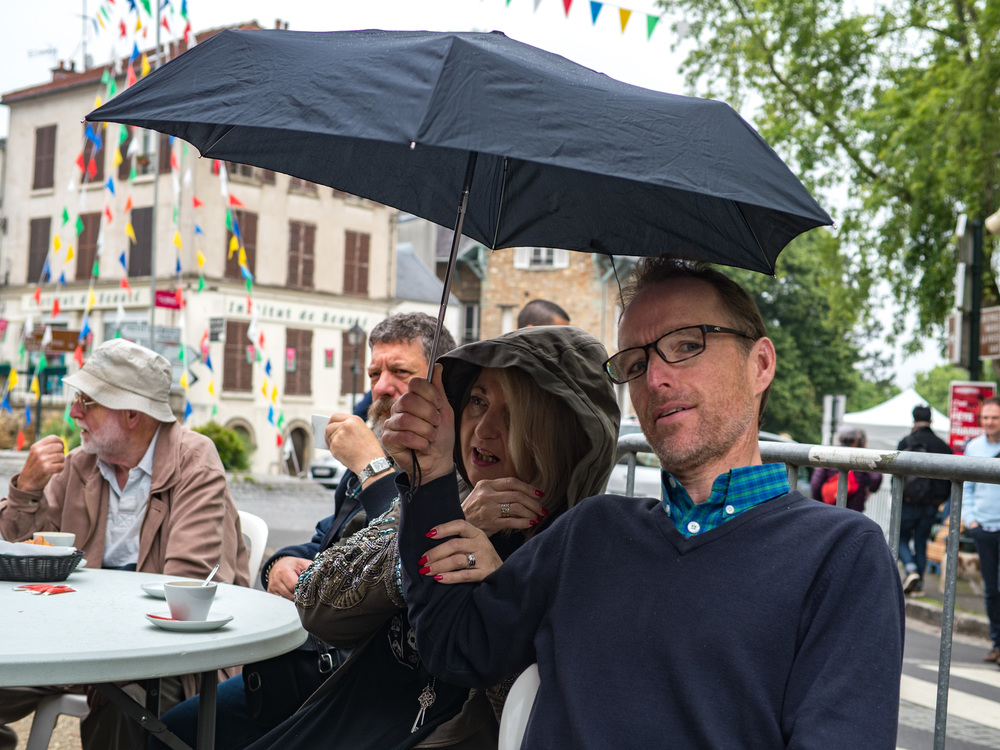 The weekend was saved by the good company, including camera enthusiasts from all over Europe and a strong contingent of British dealers, including Red Dot Cameras, Peter Loy, and MW Classic—plus many familiar faces from British fairs. All the dealers were happy and managed to fill their cars with good quality items for resale. It's always difficult to tell whether poor weather improves or reduces prospects for buyers. It probably keeps many casual visitors away, but dealers have made an advance commitment and will turn up whatever the weather.
Below: No peace for the dealers as itinerant sales people invade the watering holes. The guy on the left had some goodies in his bag, including this Leica M3. Francis Qureshi of Red Dot Cameras tried it out and then Ivor Cooper explained why he didn't want to buy it
My impression was that attendance was down on my only previous visit in 2015 and there were definitely fewer stallholders this year. I was also surprised not to see as many visitors from the far east as I encountered last year. The Biévres event, as with Photographica in London a couple of weeks ago, is almost exclusively concerned with old cameras with just a few stalls bothering with modern stuff.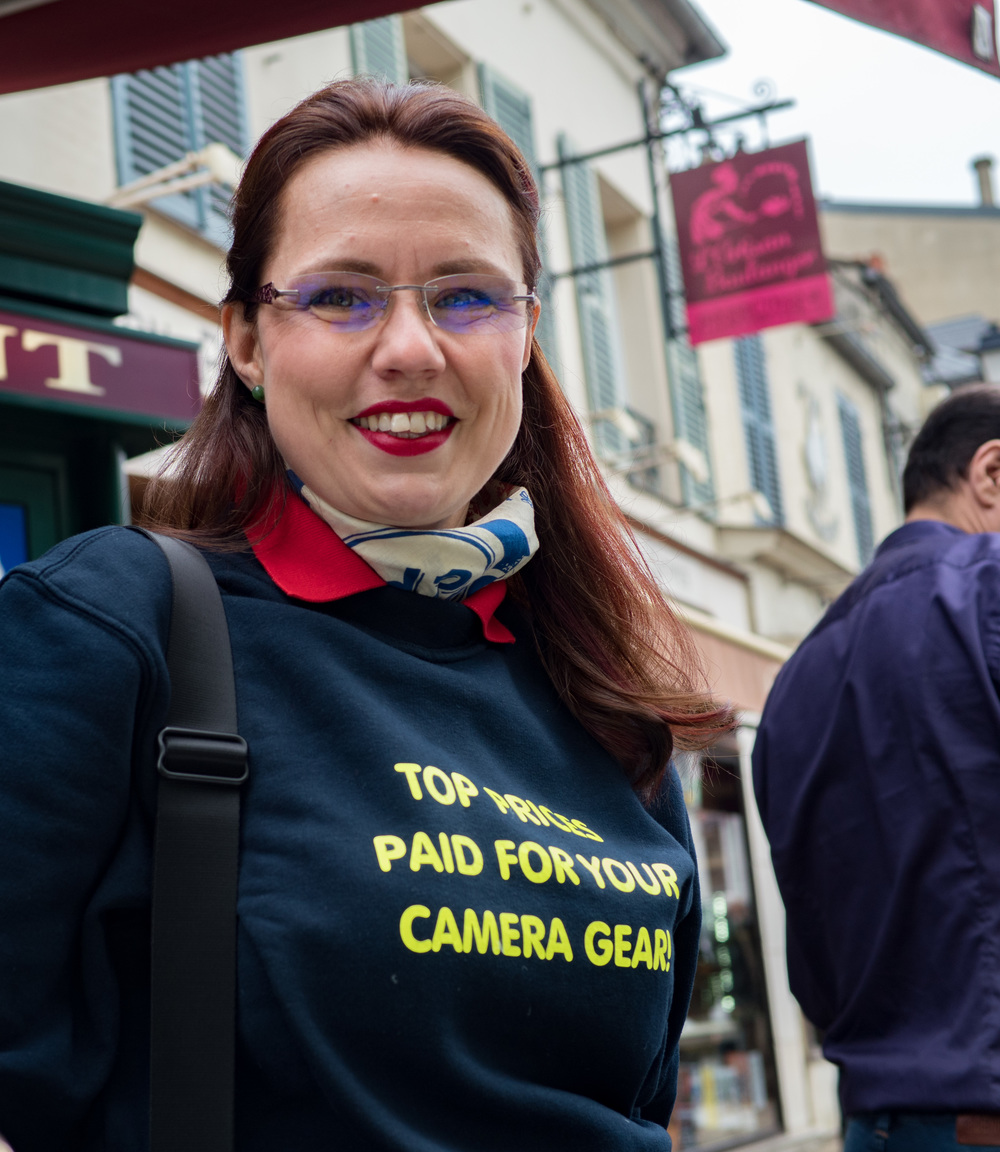 One retailer, Photo Gallerie, with branches in Brussels, Liege and Nivelles, started the weekend with a huge collection of boxed Leica M and film bodies together with an even greater number of M lenses. Much of the stuff was marked by Leica Camera AG as warranted but ex-demonstration or refurbished. The prices were attractive and it would have been possible to pick up a really nice first-generation M Monochrom, boxed and unused, for around €3,200 or £2,600. As I left on Sunday afternoon the stall was almost empty.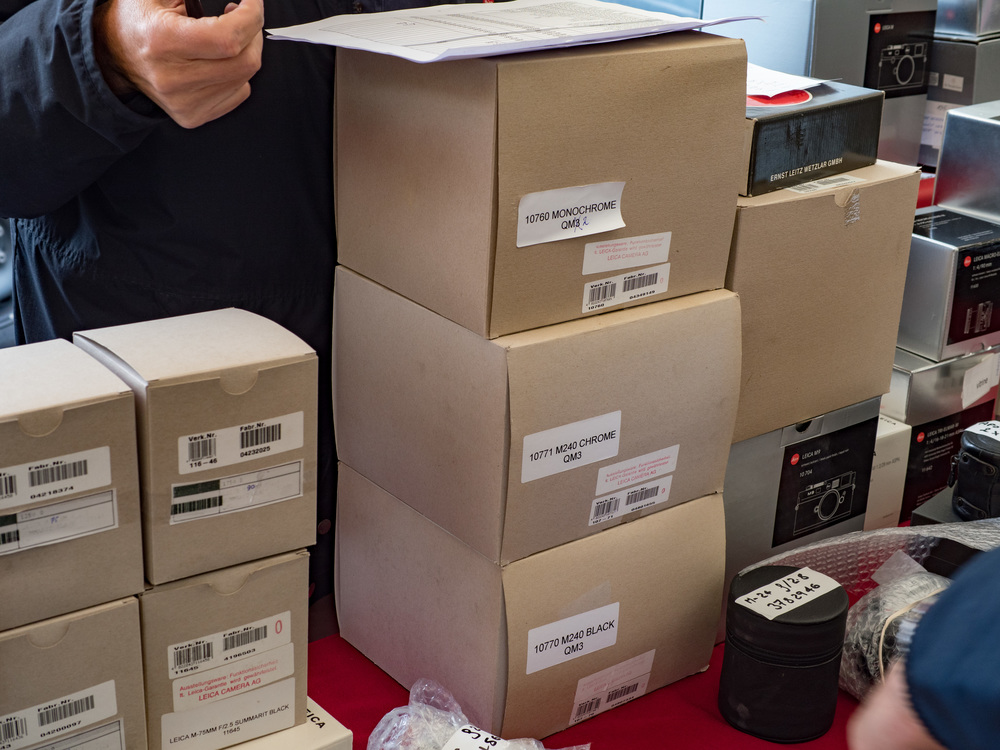 I wasn't there with the intention of buying, although I took a bit of cash just in case. Biévres is mostly cash only, so advance planning is needed. Last year I picked up a mint, boxed M6 TTL and an inexpensive, six-year-old Leica X1. Last weekend I wasn't over tempted but did acquire a cheap Olympus PEN-F half-frame film camera with 40mm lens. I wanted this to add to the original PEN digital, which I collected at Photographica, as background to my forthcoming review of the new Olympus PEN-F.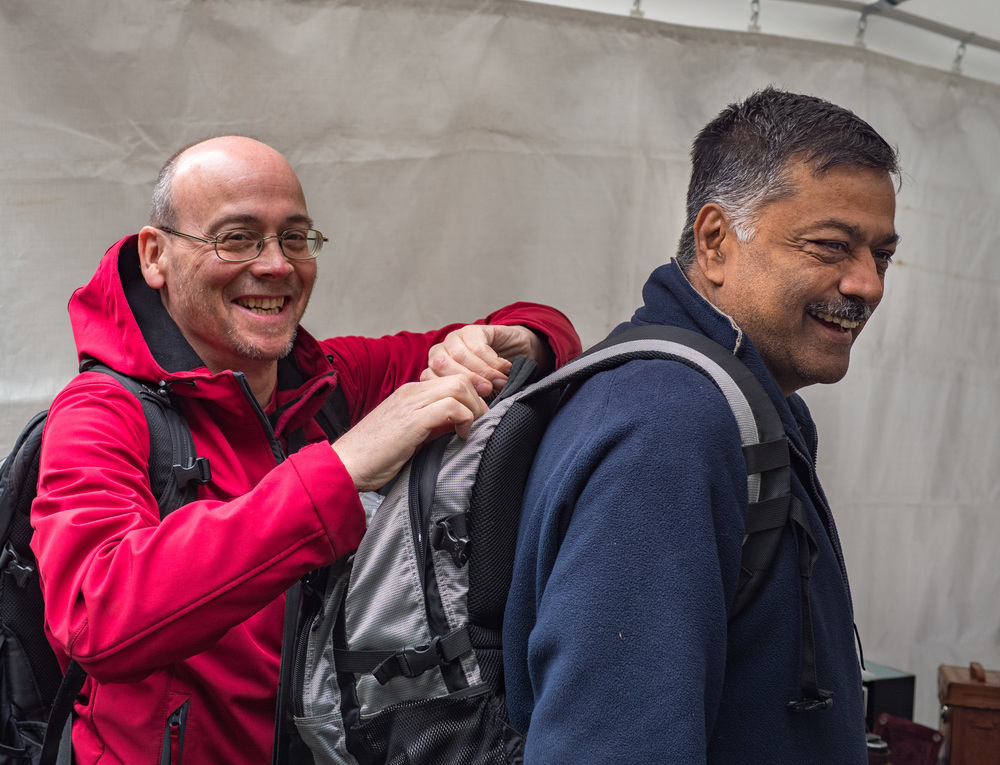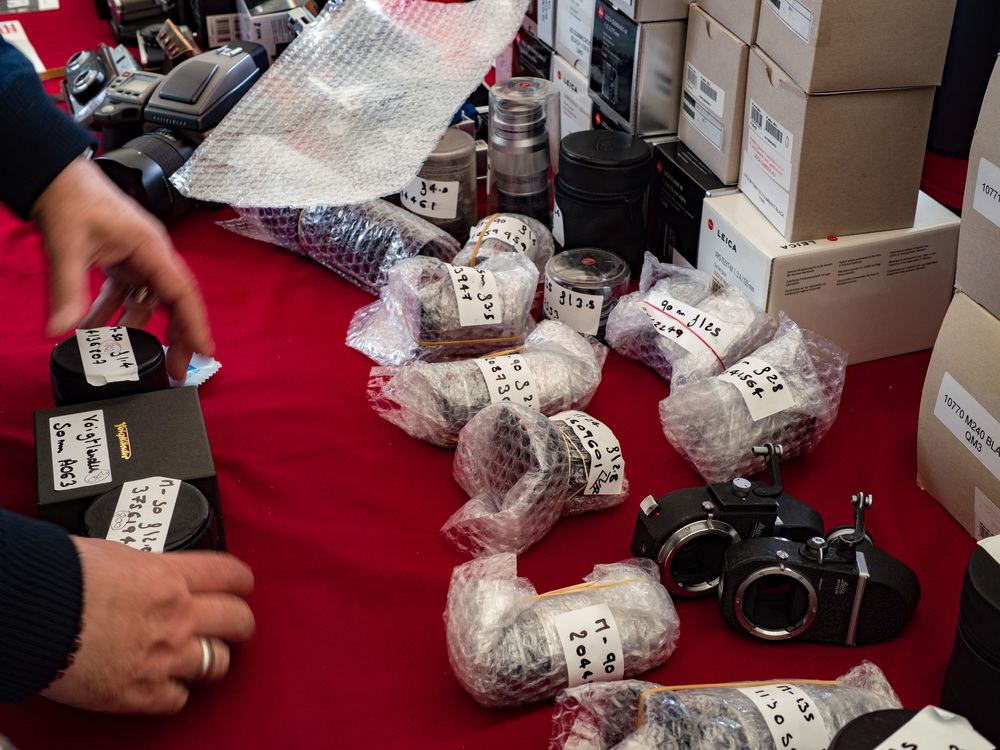 As I wrote on Saturday, I was very impressed during the weekend with the performance of internet taxi giant Uber. I had four faultless journeys, including to and fro to Gare du Nord and a couple of local lifts between Biéjvres and the hotel. It all went really well and I thought the prices were reasonable, the drivers friendly and the cars of a better standard than I had been led to believe. More to the point, the system proved very reliable and I never had to wait more than five minutes for a car to appear round the corner.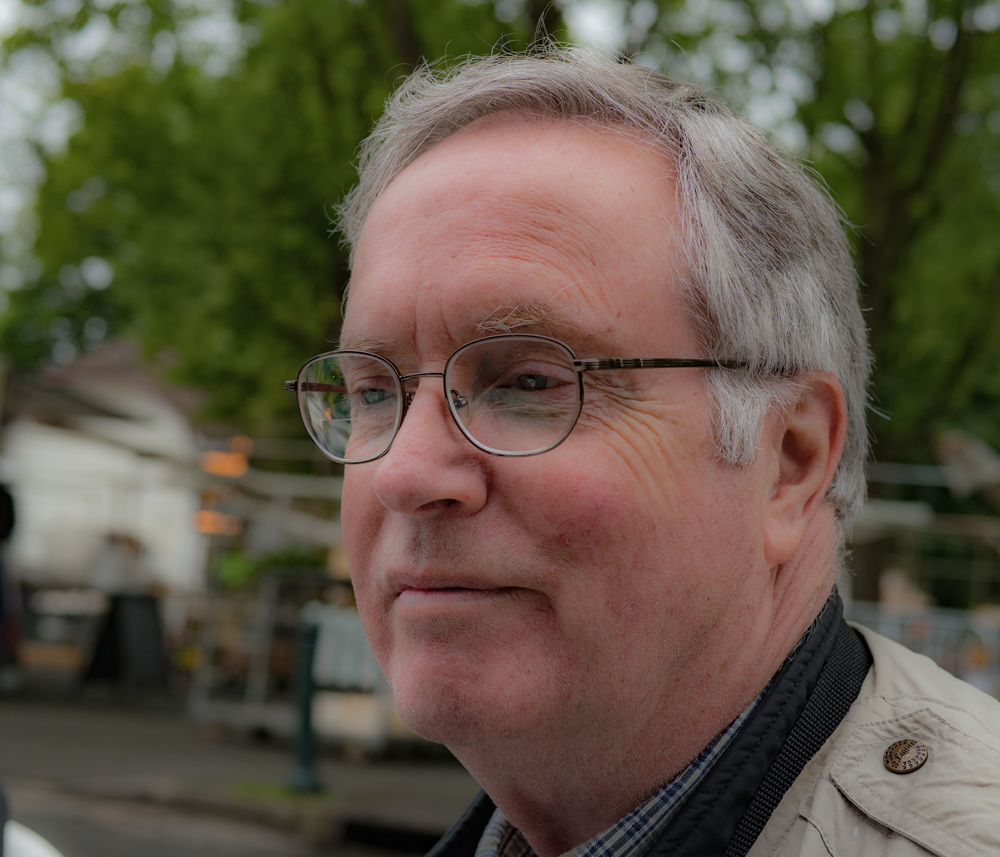 Since I have recently been suffering from a persistent bout of backache I decided to travel light and my photographic ensemble was restricted to the Olympus PEN-F and two lenses, the M.Zuiko 12-40mm zoom and the Leica DG Summilux 25mm. In the end I used the Summilux, on manual focus, for almost all these pictures and I was very happy with the handling and operation of the little PEN-F. I'll be writing more about it later.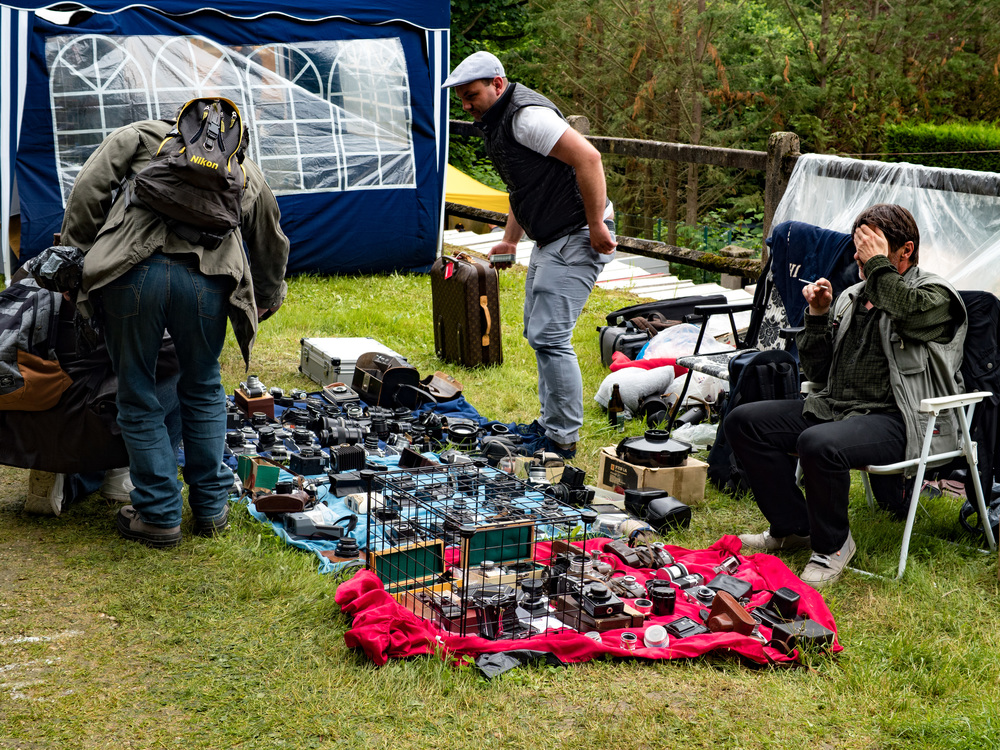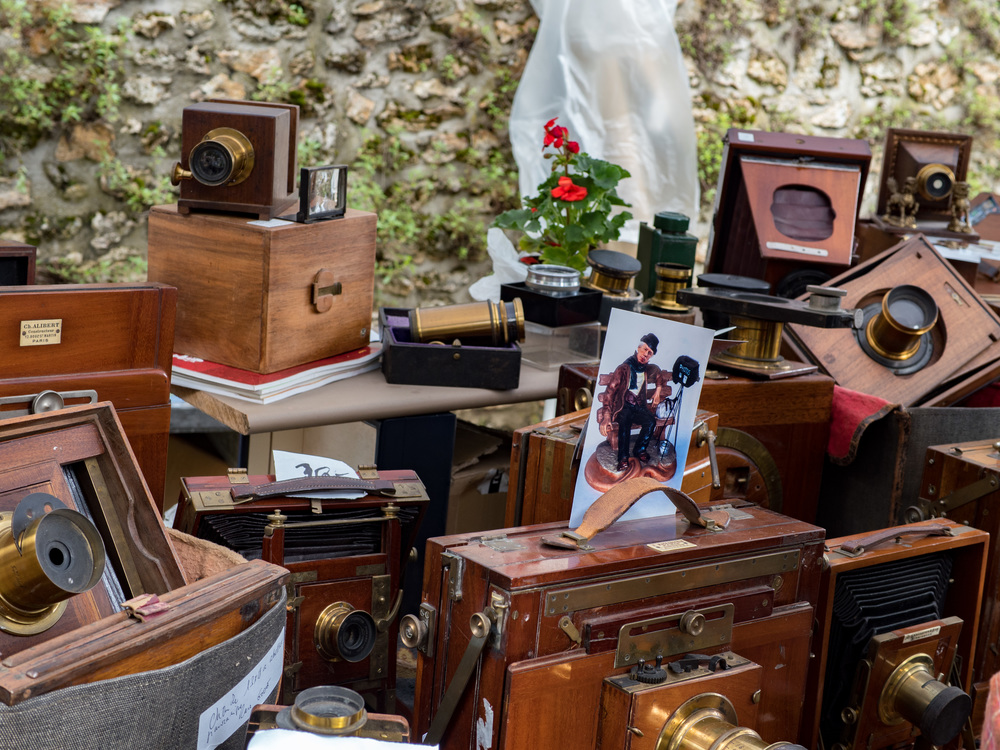 Subscribe to Macfilos for free updates on articles as they are published. Read more here
Want to make a comment on this article but having problems? Please read this