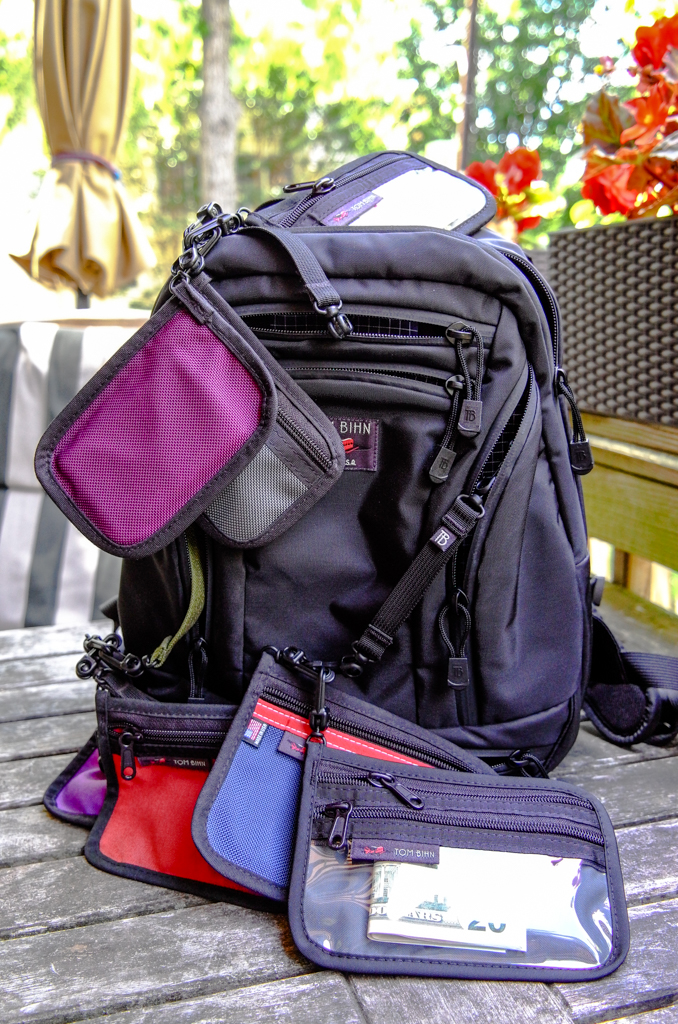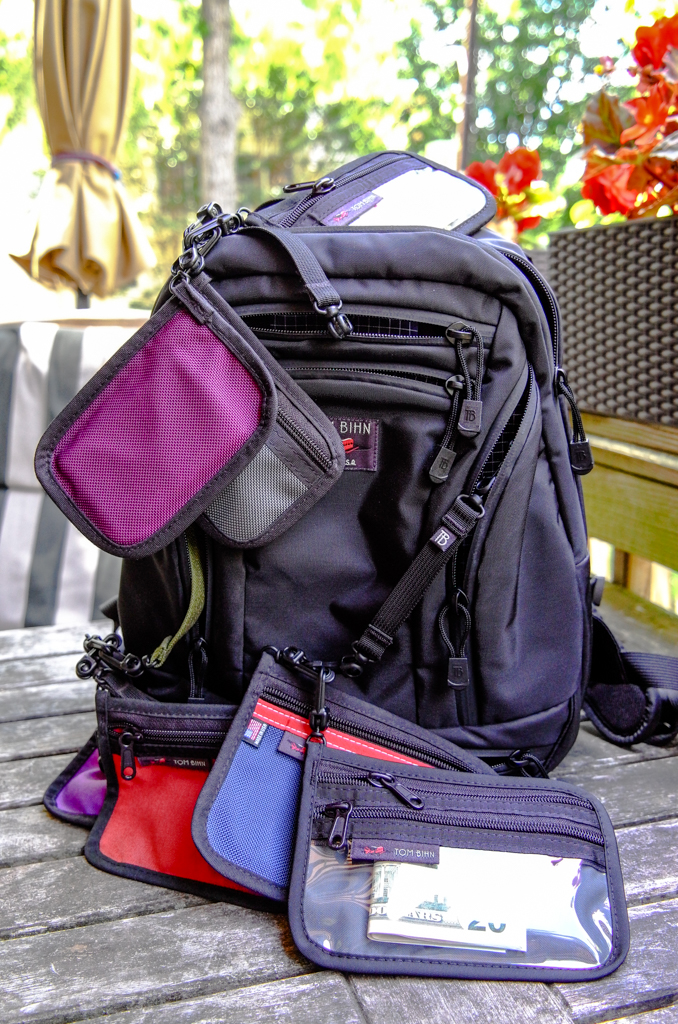 I admit it. I vacillate constantly between backpacks and messenger-style bags. Is today a Billingham Hadley Pro or a Billingham Rucksack day, just to stay with one brand? Most times, though, the choice is between one of the Billingham photo bags and my trusty Tom Bihn Synapse which nicely accommodates the "bucket" camera insert from the Bellingham Hadley Small. It also has a wealth of other advantages, including a range of accessory pockets.
While I find the messenger style bags, exemplified by the Hadleys, to be more convenient for quick access to cameras and gear, there is no doubt that the weight of the strap over the shoulder can be annoying on a day out. The Hadley Pro and larger bags of a similar design go get tiring when stuffed withe odd Leica SL and 24-90mm zoom.
Backpacks, on the other hand, tend to be far more comfortable, with a much better weight distribution and less pull on the shoulders. Their downside, as we all know, is that you need to dismount the bag when you need access. I suppose it's horses for courses and it comes down very much to personal choice. As I get older, though, I look for better weight distribution and I have been tempted on many occasions to look for the perfect bag. Often I've looked at more serious backpackery or rucksackery but can never make up my mind.
Last week, though, I found what is possibly the most comprehensive review of photographic backpacks you could hope to find. It is compiled by British expat Mark, now doing the rounds as a wedding photographer in Sydney. His Shotkit.com web site is a new discovery and I will be paying repeat visits.
So, if you want the inside out story of photo backpacks look no further than this comprehensive review at Shotkit.com. If you are interested in the ingenious Tom Bihn system, take a look here. And our own Bill Palmer did a popular review of his choice of bags back in July.
______________
Subscribe to Macfilos for free updates on articles as they are published. Read more here
Want to make a comment on this article but having problems? Please read this