Every time I visit Maison Bertaux in London's Soho I resolve to write a little story. I never did until now. But last Saturday I was enjoying my usual croissant and pot of tea, seated at one of the three tiny tables in the equally tiny shop. I had full awareness of the comings and goings, sometimes a little chaotic but always very theatrical (this is, after all, the heart of theatre land). For the first time I was moved to get out my little pocket Ricoh GR and fire off a few atmospheric shots of this eclectic and crowded mini establishment.
Established in 1871 and resident in Greek Street for as long as anyone can remember, Maison Bertaux is unique in London. As you enter you are wafted back to the gay nineties (1890s, that is) and your nose is assailed by the heady aroma of real baking.
Those croissants, for instance, are the largest and most delicious in captivity. That's my story and I'm sticking to it. But they are enormous, crispy, buttery and everything that a croissant should be. They're a world away from the usual dead fish of a pastry that we are presented with.
But if scones are your thing, Maison B's substantial confections rise to the occasion. In fact, when it comes to French fancies of any shape or flavour you've come to the right place.
Used as we are to Starbucks, Neros and Costas on every street corner, Maison B is a revelation. It's not that I'm decrying the coffee chains — after all, I spend enough time in them in the course of a year — but occasionally it is right and proper that we try the real thing. There's a time and a place for everything.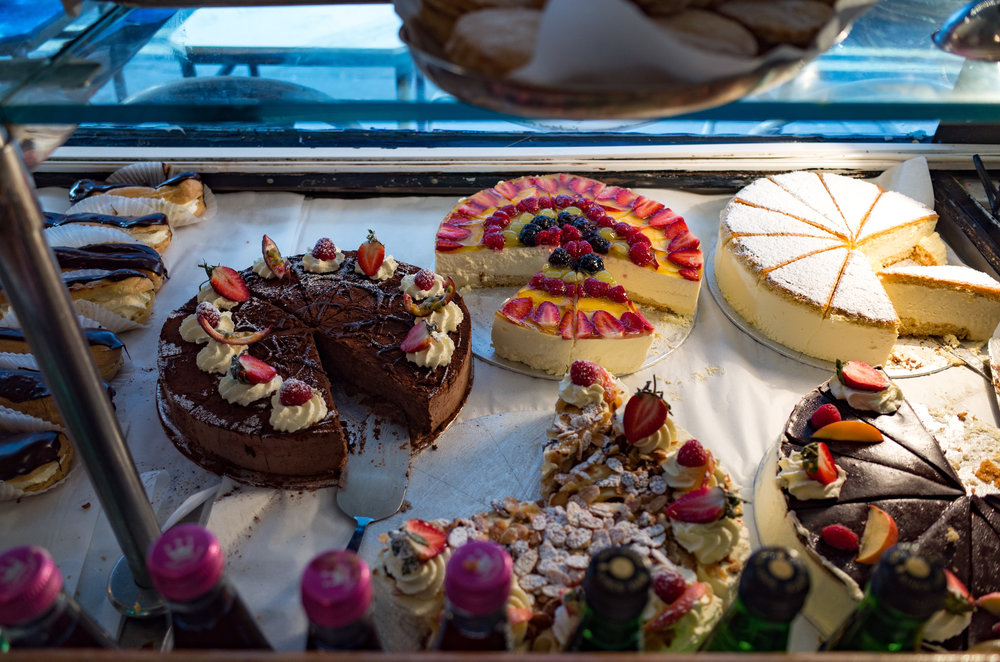 Don't expect luxury in accommodation at 28 Greek Street. The tables are a bit rickety, the upstairs salon can be a bit chilly and the next-door ground-floor salon is unconnected. You have to go out and into next door. But what you can expect is a warm and friendly reception from Michelle Wade and her crew of bakers and waiters.
Next time you are in Soho do yourself a favour and pop in for a coffee and croissant. You won't regret it.
Subscribe to Macfilos for free updates on articles as they are published. Read more here
Want to make a comment on this article but having problems? Please read this