My grandfather Harry, a grocer in the north-western mining town of Wigan, owned a fine collection of pens and notebooks. I've inherited this interest and I also share with him a love of typewriters — sadly something that has fallen by the wayside since the advent of the personal computer. I still enjoy my pens and notebooks; but one of my great regrets is that all my grandfather's pens have gone AWOL over the years. He died when I was seven years old and, I suspect, I inherited the pens at too early an age to value them.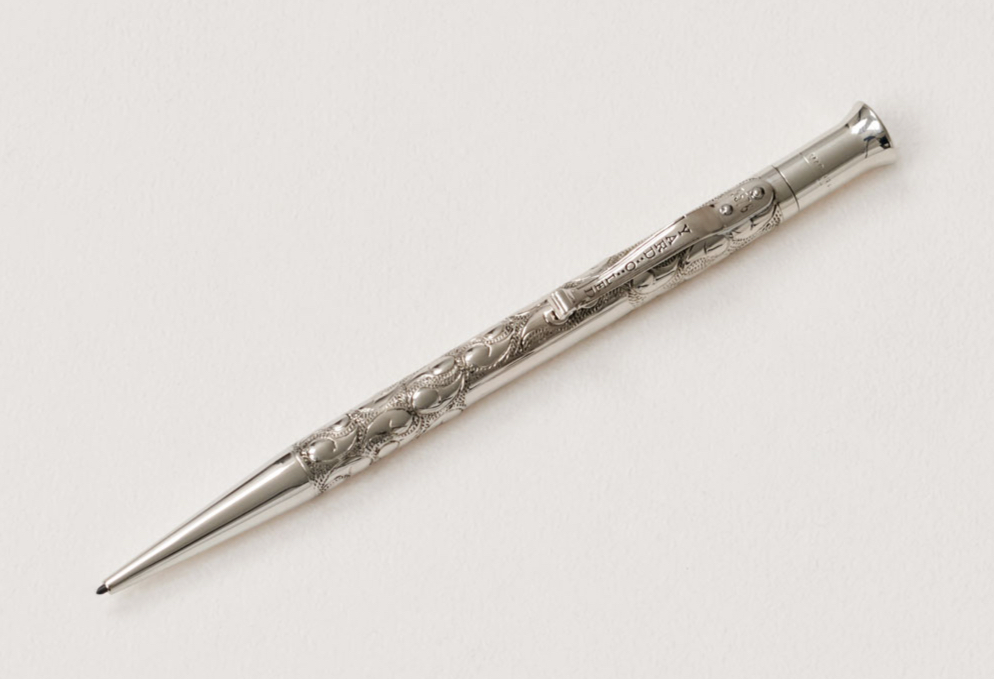 One of these writing implements was called Yard-O-Led, a strange name that I never quite understood. Why "led" when it was a lead propelling pencil, and why yard when the housing was no more than five inches in length? I wrote it off in my young mind as a bit of Victorian quackery, designed to impress the feeble of mind.
Now, as it turns out, the story of Yard-O-Led is an interesting one. And there really was a yard of lead lurking in that small barrel — albeit in the form of twelve separate pieces, all of three inches in length. What is just as interesting is that these sterling-silver writing implements are still made today in a factory in Birmingham. They are to be found mainly in Britain at specialist writing implement stores and, occasionally, at jewellers and up-market department stores such as Harrods and Fortnum and Mason. Apparently it's a struggle to keep the British market supplied, such is the demand.
The fascinating story starts with a German immigrant, Leopold Brenner, who settled in London's jewellery district, Hatton Garden, before the first world war. In 1934 he took out a patent on his pencil mechanism featuring those twelve three-inch leads. As a jeweller by trade, he combined his skill as a silversmith with his mechanical prowess in engineering the smooth feeding of those separate lengths of graphite.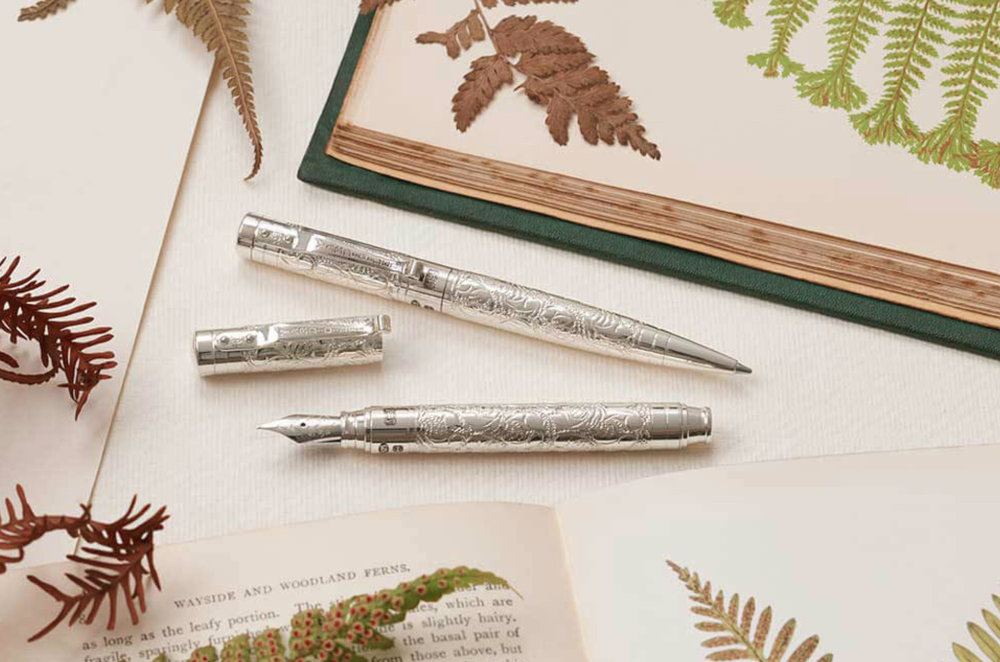 One of my favourite sites covering fine watches and writing instruments, Quill & Pad, takes up the story. It answers most questions but I never did find out why the brand name is Yard-O-Led and not Yard-O-Lead. Perhaps it was a play on the past tense of the verb — one strip of lead leading to another, being led through the barrel one after the other. I can't believe it was simply a spelling error because people were much better with such things eighty years ago and would not have confused lead with led as is so often the case today. Still, with today's cavalier attitude to brand names I suppose anything goes.
One thing for sure, Yard-O-Led has a certain cachet. No doubt had it been introduced today, or had Leopold stayed in his native Germany, the pencil would have become a soulless Meter-O-Led.
My next task is to search for Grandpa Evans's long-neglected silver Yard-O-Led. It could still be lurking somewhere in the attic. If not I might actually have to buy one to scratch the itch that this article has aroused.
_______________
Images from the Yard-O-Led website and from Quill & Pad.