When I took my first 'Town Dogs' pictures in 2005, I wasn't thinking of a project – I'd gone out to buy spark plugs. So finding Bruno minding the shop at Etty & Tyler's, the motorcycle dealers in Forest Gate, was a bonus. A gentle giant of a dog, he welcomed any visitor who took him sliced ham or digestive biscuits. And he loved posing for the camera.
At the time I used a Leica M3 and 50mm Summicron lens for all my photography. The body is double-stroke (circa 1956) and the lens a rigid version from about 1962. Why an M3? For its viewfinder. I'd borrowed an M6 from a friend, but not enjoyed it. The viewfinder, with its 0.72 magnification, felt cramped. But when I tried the M3, with its clear, bright viewfinder (0.91 magnification) I was hooked – and I still am. The body and lens came with me in 2015, when I moved to Zambia.
Compact and portable, the M3 and 50mm lens served me well throughout the Town Dogs project. Carried with a wrist strap, they went nearly everywhere with me. I used Kodak Tri-X film – rated normally at 400 ISO – both indoors and outside.
For reportage and street photography, the virtues of Leica M cameras are well known. They're quiet, discreet and many photographers prefer the rangefinder system for focusing manually in low light.
But what about the drawbacks?
My biggest frustration was parallax error – not getting on film exactly what I'd seen in the viewfinder. Yes, Leica M viewfinders do compensate for parallax error, but not perfectly. When taking dog portraits, I'd sometimes find unexpected clutter at the edge of my negative. With practice I've got better at compensating manually, but I still get it wrong.
The double-stroke wind mechanism has its critics, but in practice I've never found it a problem. To me it feels natural. One of the pleasures of using an M3 is winding on the film. It feels so smooth – like butter, some say. When I asked why, I was told it's because one of the gears is made of brass.
I can't fault the 50mm Summicron lens. I love the way it renders and like its angle of view. I've sometimes hankered after a wider maximum aperture, but not for long. I like some depth of field in my shots – more than f/1.4 can give.
Towards the end of 'Town Dogs', I bought a 90mm f/2.8 lens, which I used occasionally. So in truth the project wasn't completed with just one camera and one lens – but the M3 and 50mm Summicron took me a long way.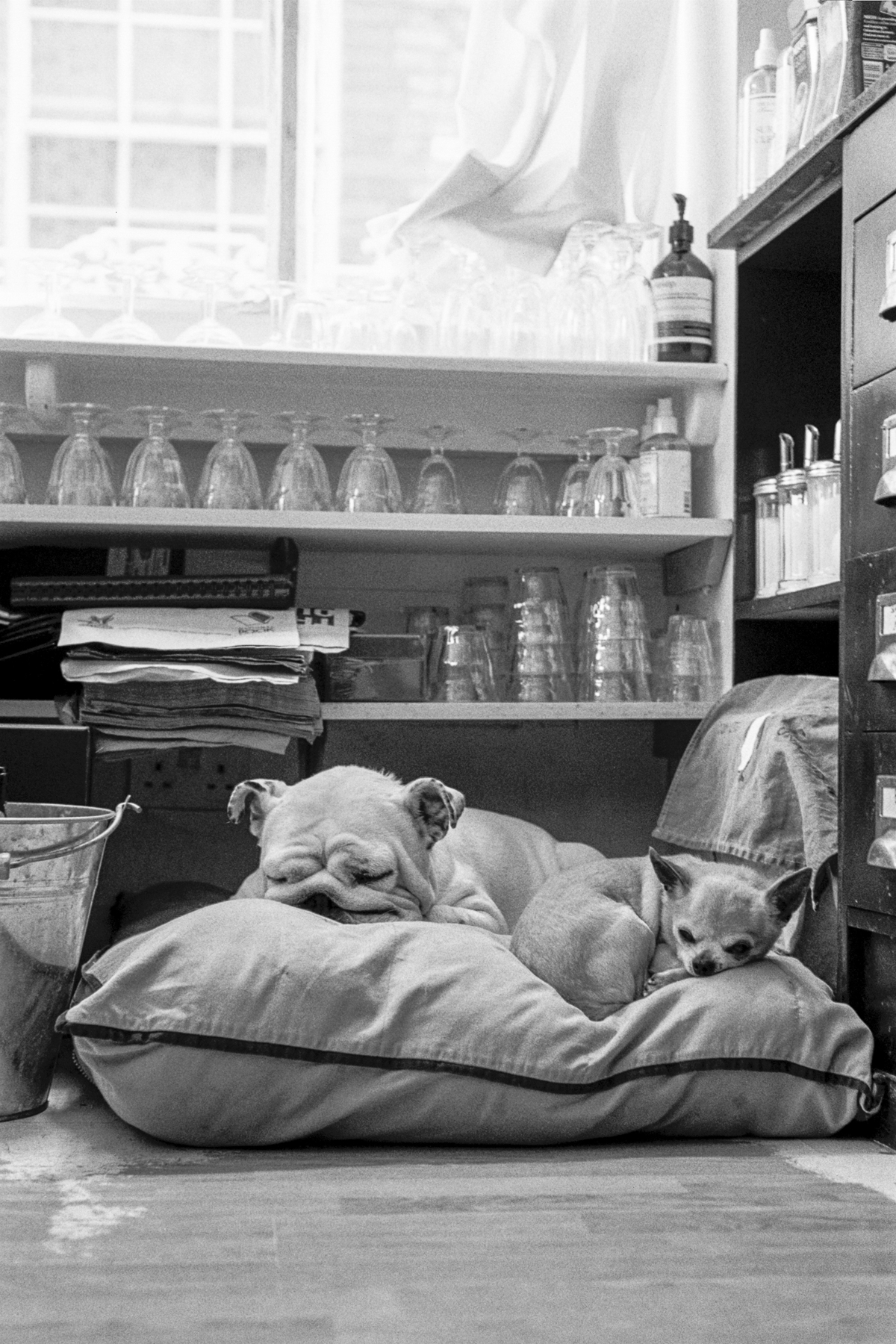 _______________