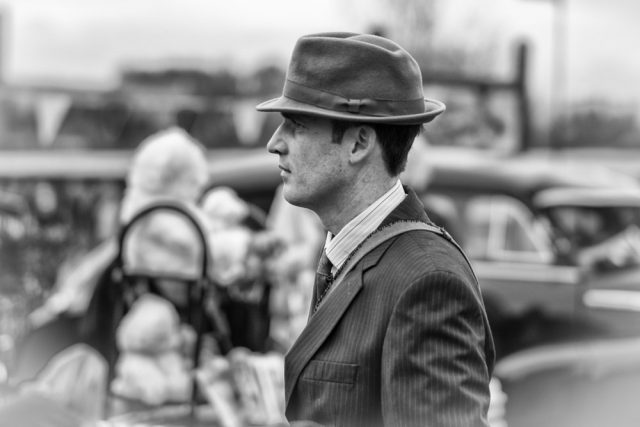 When starting out with a new camera system, such as the very popular Fuji X range, it's not the choice of camera than causes the most heartache. Deciding which lenses to buy tends to cause the most soul searching and things can get complicated. Focal length, maximum aperture, size, the presence of weather resistance, all are factors that must be taken into account.
There is any number of useful articles available to help guide your choice. But I have found one comprehensive review (see below) of the 13 best Fujinon lenses that gives a succinct overview and star rating. For newcomers it's a good place to start. I don't think Fuji makes a bad lens and you'll have fun deciding just what works best for you.
My tip is not to overlook one of my favourite Fuji X-System lenses, the XF 56mm f/1.2 APD, a stunning, ultra-fast portrait prime than can be effective also for street and event photography. With its 85mm 35mm-equivalent reach, this is one optic you really should have in your bag. The accompanying pictures were all taken by me with the earlier XF 56mm f/1.2 (non-APD or anodised filter) and the Fuji X-T1. I think they amply illustrate the capabilities of this lens and show why fast prime, with its wonderful ability to separate the subject and create entertaining bokeh, can delight
William's choice
It's wise always to take a second opinion. Our regular contributor William Fagan is a Fuji fan and he has his own views on the choice of lens. The 56mm f/1.2, he says, is 'fast' in light terms, but is slow to focus. It does produce wonderful results, however.
William's top Fujifilm lenses would be as follows, in this order, with some comments. He says" "The differences in many cases are marginal and the relative positions could easily be reversed for some lenses. The focal lengths should be multiplied by 1.5 to find the equivalent in 'real money' ie as for 35mm film."
16mm f/1.4 (outstanding in every way)
35mm f/2 (not far away from a 50mm Summicron)
23mm f/2 (close to the 35mm, but not quite as good)
23mm f/1.4 (lower than f/2 because of its bulk)
56mm f/1.2 (would be higher if it had faster focus)
10-24mm f/4 (as good as some Nikkor wide zooms I have had in the past)
50-140mm f/2.8 (would be higher if it were better at the short end — works well with 1.4 multiplier)
18-55 f/2.8-4 (very good for a kit zoom)
27mm f/2.8 (gives very good results from a very compact lens)
Says William: "These are just opinions based on results seen. I have not done any 'scientific' tests, as frankly life is too short for that sort of thing. All of the above lenses are in the range from very good to outstanding. Leica may produce a similar range of lenses for its CL/TL cameras in due course, but Fujifilm has considerably more resources and camera/lens making is only a very small part of what is a vast conglomerate.
And yet another Fuji picklist from The Photo Fundamentalist…
More XF 56mm f/1.2 shots
And finally, the small print…..
All photographs taken with the Fuji XF 56mm f/1.2 ©Mike Evans
Find the article here on ephotozine.com
______________