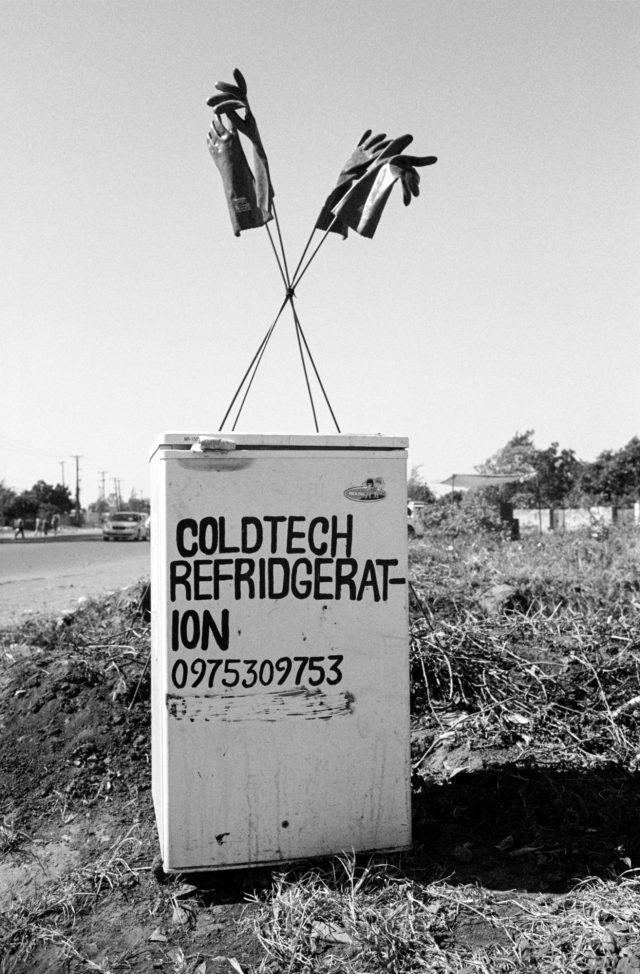 Macfilos Weekender with Richard Alton
At road junctions in Zambia you'll often find rubber gloves, mounted on steel rods and waving in the breeze. They're used by plumbers for self-promotion — like a barber's pole outside the shop.
Sometimes the rubber gloves have company — used ballcocks and floats, worn out spanners — in fact any plumber's tools or accessories that are going spare. With a phone number attached, the displays provide graphic and cost-effective advertising.
I came across this elegant flock of gloves on the outskirts of Lusaka.
Note: Camera used – Leica M6 (0.85) with 50mm Summicron (circa 1960)
__________