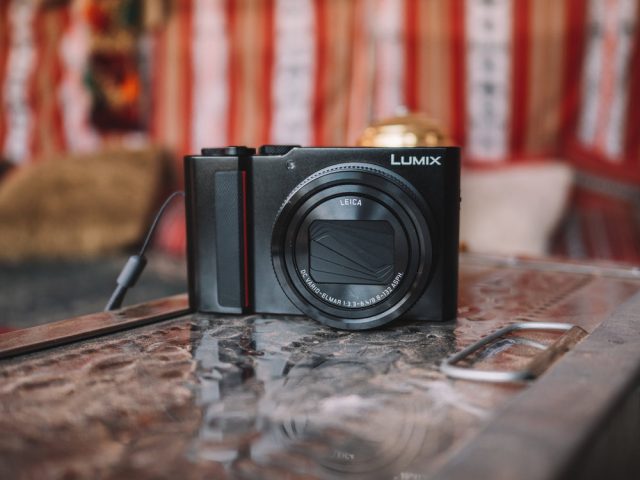 Several sites, including Leica Rumours, have confirmed that a new Leica compact will be announced this month. I believe this is correct and I think it will be based on an existing Panasonic model.
The addition to the Leica compact range will resurrect the venerable C-Lux brand and will be announced at the Leitz Park opening later this week. It will be a 20MP one-inch sensor camera with a 24-360mm medium-fast zoom and will be based on the Panasonic Lumix DC-ZS200/TZ200 which has been around for a few months now (see the link to the DPReview test below).
The TZ200 is an advanced design which out-zooms the new Sony RX100 VI. But just as the RX100 has to take a speed hit in order to extend the zoom from the earlier 70mm maximum to the new 200mm, the Lumix has to sacrifice even more light.
The TZ200 features an aperture range of f/3.3-6.4 compared with the f/2.8-4.5 Sony offering. However, many photographers will overlook the slower aperture in order to gain that extra reach. To run from a wide angle of 24mm right through to a genuine optical 360mm is no mean feat and puts this little camera almost into the territory of the RX10 and V-Lux in terms of versatility (and at a fraction of the size of these cameras).
The return of the C-Lux will be welcomed by Leica enthusiasts who are happy to pay a premium over Panasonic prices for the badge — but also, more sensibly, for the better resale value (resulting in lower whole-life cost) and better after-sales service that they perceive is offered by Leica.
The Leica compact range, which is entirely based on Panasonic models, will now comprise the C-Lux, V-Lux and D-Lux. The latter two are due for an upgrade within the next twelve months, I believe. Panasonic already has a suitable template for the V-Lux in the FZ2500 (the current V-Lux is based on the FZ1000) but Panasonic's successor to the LX100 (D-Lux) has not yet been announced. September at Photokina is tipped for the launch and, if so, the new D-Lux will follow shortly afterwards. It is possible that it will be announced simultaneously as was the case with the current D-Lux/LX100.
Enthusiasts tempted by the revised Sony RX100 VI will be waiting to see what the C-Lux has to offer and whether its long reach is worth the slower lens.
Panasonic Lumix TZ200 at DPReview
_____________