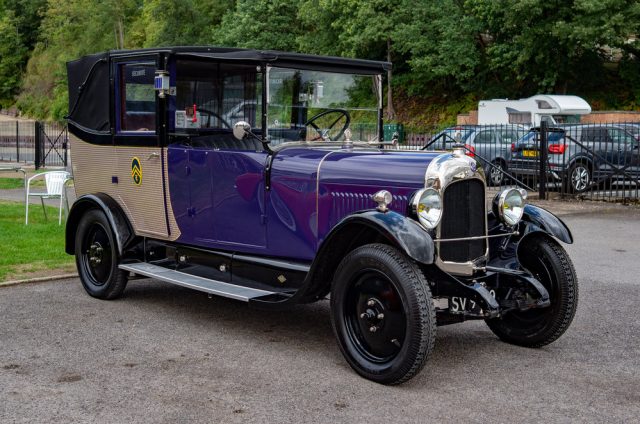 Readers know that I have a bit of a thing about Brooklands — that's the museum at Weybridge in Surrey, not far from where I live. Brooklands claims, with full justification, to be the birthplace of British motorsport and aviation. It's worth a visit on that basis alone, but the wonderful thing about this little enclave, sandwiched in a corner of the original 1907 banked racing circuit, is that it is forever changing. I live so near that I visit almost every week and seldom know quite what to expect. There is always something new and always someone interesting to talk to.
Two Saturdays ago I bumped into old friends with their pre-war Brough Superior motorcycles. And last weekend I found a magnificently restored Citroën Paris taxi sitting in all its glory on the tarmac in front of the historic clubhouse. I grabbed a few quick shots with a new camera that fell into my hands only the day before. I rather hoped to bump into the owner of the taxi, but he or she was nowhere to be seen. Clue: All will be revealed, so read on.
Mystery camera
So I fired away with the new camera. What is it? For months I've been pestering Ivor Cooper at Red Dot Cameras for a good example of the now classic Leica digital, the X2. I had concluded, judging by the absence of bites on the fishing line, that used X2s are about as rare as rocking horse manure.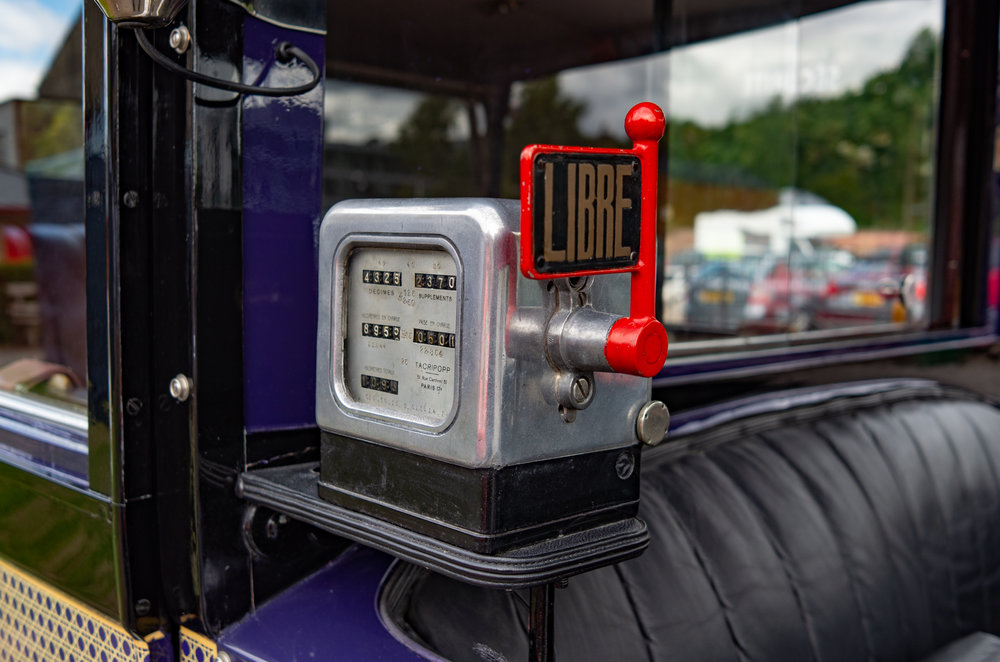 John Shingleton in Australia — known to all as Mr X1 for his love of the X2's predecessor — has a theory that not many were sold, hence their rarity on the used market. I'm not so sure about that. The X2 sold quite well, as I understand, but I suspect the main problem is that owners are hanging on to them. John S is almost singlehandedly responsible for that, having regaled us with wonderful pictures from his X1 over several years.
I had no hesitation in snapping up the classic snapper and Ivor threw in the de rigueur VF-2 electronic viewfinder to sweeten the deal. The EVF is the main reason for coveting an X2 over an X1. The others are the denser sensor, 16MP instead of 12MP, and a faster autofocus. The latter is now almost irrelevant because the X2 is slow by modern standards. When it was new in 2012 it did have a certain zest about it.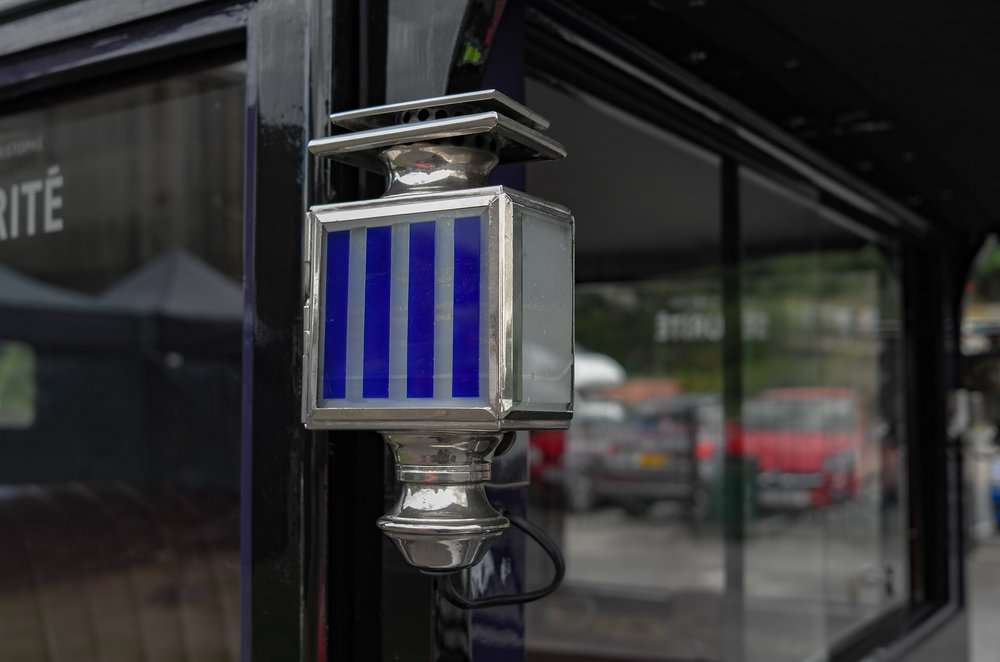 But I'm digressing again. I will come back to the X2 on another occasion. This is supposed to be all about the Citroën taxi. After taking my shots and enjoying a coffee in the Brooklands café, I emerged to find the Citroën missing. I needn't have worried, however, because I soon found it sitting outside the clubhouse with owner Martin de Little ferreting around in the passenger compartment. This gave me an opportunity to introduce myself and hear a few details about this Concours-standard vehicle.
Moving a bit of tin
According to Martin, who also lives not far from Brooklands, city transport in Paris after the first world war was in a dire situation. In some cases, US Army trucks were pressed into service to serve as taxis. There was a need for new designs. Over at Automobiles Citroën in Saint-Ouen, Le Patron, André-Gustave Citroën, was keen to oblige and, as Martin puts it, to move a bit of tin.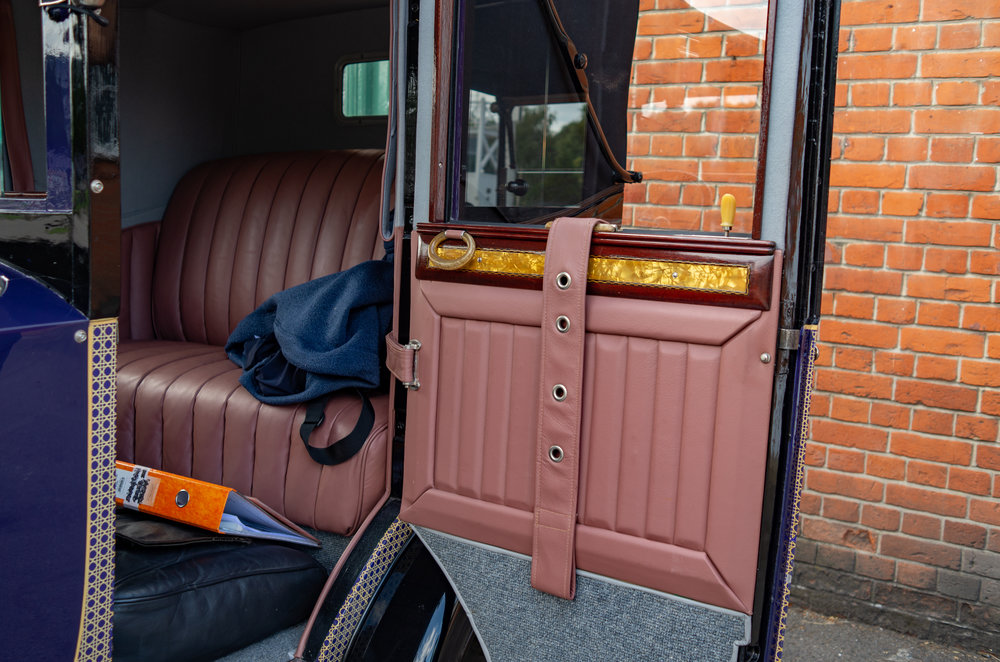 Le Patron came up with the idea of forming a taxi company within the organisation: Le Société des Taxis Ciroën. He then scouted around for a suitable vehicle from the range and hit on one of his most successful models, the Citroën B12, to form the basis of the design. The result, with a landaulette body, was the archetypal Paris taxi. This one is a 1926 example with a 1452cc side-valve engine and three-speed "crash" gearbox (as in no synchromesh, drivers need to master the art of double-declutching)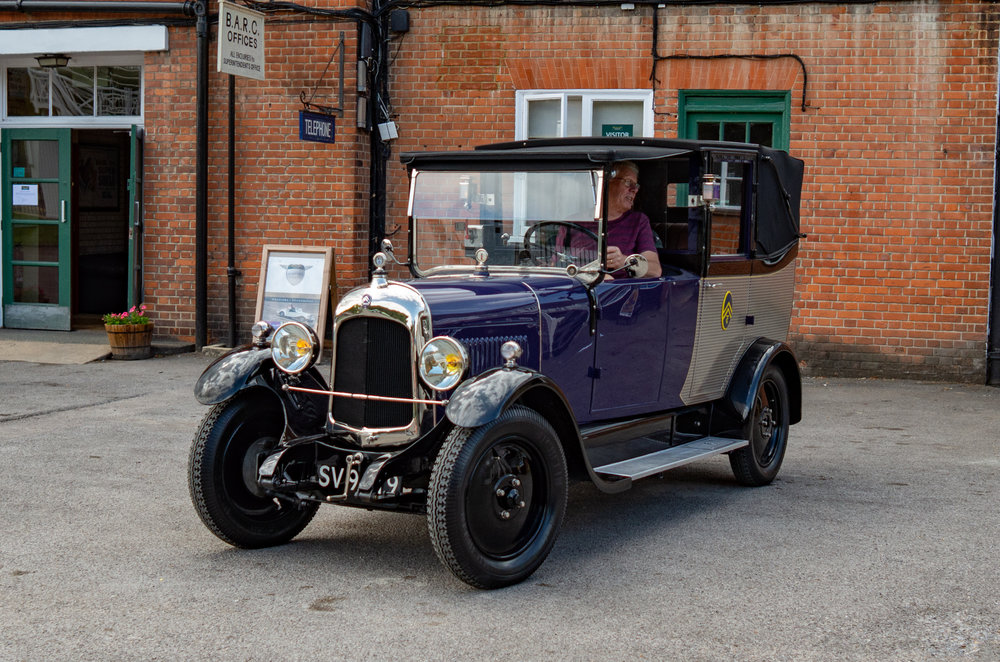 The Citroën turned out to be extremely successful on the streets of Paris until overtaken by more modern steel-roof designs. But the poor old B12 soon became seriously unloved. This particular example was rescued from a chicken shed outside Paris by the renowned restorer Maurice Bailey. Maurice, who died last year, was well-known in Citroën circles and his restorations were always to the highest standards. He had almost finished the B12 taxi and he acknowledged it as his masterpiece. Martin the bought the taxi and has brought it up to its present Concours standard, including new paintwork.
Taxi, taxi, lead me to the altar
Martin de Little, among his other enterprises, operates a wedding car service using three classic Citroëns, including the B12 taxi. If you live in Surrey and plan on getting hitched, Martin is the man to call.
The Citroën B12 was one of the most luxurious taxis of its day and Martin de Little's car is the only known example on the road in the UK. It is one of only five in the world.
…..Just like the Leica X2, it seems….
_________