Today is an important milestone in the history of this little blog. Ten years ago today I posted my first thoughts. Then, the main incentive to write was technology — in particular Apple and all its works. I was three years into Mac ownership after a working life spent with Windows computers, and I had recently purchased the second version of the iPhone, the 3G. I let the original iPhone pass by because it didn't work on the then wonderful 3G network. My first post, as most of the subsequent ones, was devoid of illustration. Now I believe a picture is an essential part of any story.
Blog on a whim
I started Macfilos on a whim. After searching around for a suitable Apple-orientated domain — most of the the obvious ones were taken — I had a brainwave one day while sitting in a cafe in Athens. I added to Mac and came up with something that I could actually register. In some ways, as I subsequently discovered, this was a mistake because it was too Apple-centric.
At the time I had no plans for the future and could hardly imagine that I would still be hard at it after ten years. Nor could I have imagined that my interest in Apple would wane (at least in terms of needing to write about the products frequently) and that I would resurrect my life-long hobby of photography as a main subject. Had I had more foresight I would have chosen a more general domain name. But I'm stuck with it now and, I suppose, readers don't really give a thought as to why it is called Macfilos as long as the content is interesting.
Lots of Filoi
Later my train-enthusiast friend in Washington DC, Ralf Meier, decided to start his own blog which I helped him set up during a visit. His choice of Trainphilos.com as a domain was rather against my best advice but he wanted to go down that line (no pun) and did. So now we have two sites, one a filos, one an anglicised philos, both sprung from one idea.
The early years, especially in 2013 when I gradually migrated almost entirely to photography, were pretty tough going and many times I wondered whether or not it was worth continuing. Feedback was minimal and I sometimes felt I was addressing an empty auditorium.
Fortunately, this proved to be unfounded and with photography and Leica I found a niche which has been successful. Then, as now, I avoid trying to make a few pennies out of the blog. Google would like me to use lots of Adsense panels which, I am sure, would bring in a few hundred a year.
But the hassle isn't worth the effort, although I do suspect that blogs with lots of Google advertising get pushed up the rankings and therefore attract even more readers (which means more clicks for Google's advertisers).
Over the past three or four years, the little Macfilos community has been growing. There is now a fine panel of regular commentators which scrutinises what I write and takes me to task if I step out of line.
Troupe of contributors
We also have a troupe of regular contributors who keep me supplied with enough additional material to ward off insanity. Beyond that, I know, there are many regular readers who don't feel motivated to comment but enjoy the content nevertheless.
It's heartening, too, that so many people I meet in the photographic world (especially in the Leica ecosystem) have heard of Macfilos and, in some cases, have purchased equipment on the basis of our recommendations. Even the chairman of one Leica society confessed be had bought both a Q and an M-P on the say-so of Macfilos. All this brings a responsibility and reminds me that I have to try to be as objective as possible.
Networking
After ten years at the helm, I have no idea how long I can keep up this daily blogging. In one respect it has given me a strong interest during retirement. I get to borrow interesting cameras and lenses and to pass on my thoughts, however subjective they often are. I have also made many good friends all over the world. In particular, I should mention George James, an experienced photographer who lives in Hampshire. One day about six years ago I met him in Red Dot Cameras' previous premises in Old Street. We had a good chat and have met up regularly for coffees, lunches and the occasional photo walk ever since. George isn't too well at the moment but I know he will read this and I am sure that all our Macfilos readers around the world will wish him a speedy recovery.
Prolific
There are many others I could name, including regular contributors such as William Fagan, Bill Palmer (who helped enormously in the early days), David Bailey, Dave Seargeant, Paul Glendell, Claus Sassenberg, Jonathan Slack, Kevin Armstrong, Richard Scott and John Nicholson. And the list wouldn't be complete without our Aussie contingent — the most prolific of all.
John Shingleton has been a contributor and supporter from the early days and now we have Wayne Gerlach and Jason Hannigan to add more antipodean wisdom and wonderful photographs. My apologies to any regulars I've omitted; I appreciate you just as much.
I count all these contributors and the many regular and constructive commentators as friends, although most of them I have never met. The point is that without Macfilos I would never have got to know them.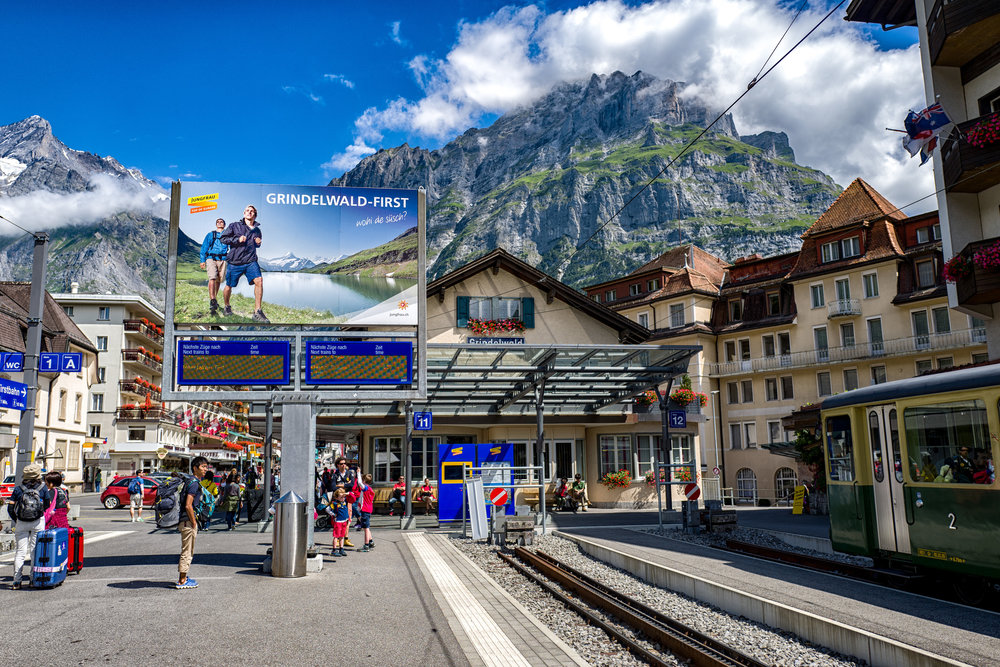 Curse or lifeline
While I sometimes curse Macfilos and quite often I am at a loss to know what to write, I do know that I would miss it if I suddenly stopped. It has become part of my life and, frankly, it's difficult now to imagine waking up and not having to consider the day's post.
I have to thank all the regular supporters, including those who subscribe to the popular daily email and to assure you that I do appreciate your comments and your interest. You make everything worthwhile.
If you wish to browse the past visit our INDEX PAGE
Incidentally, the pictures in this article represent a random selection to illustrate the passage of time. They are not intended to be in any sort of ranking.
ERIC KIM: WHY START A PHOTOGRAPHY BLOG. Why indeed? Eric puts a typical slant on the question.
___________________