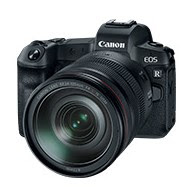 We live in interesting times for sure. After four years of rather leisurely progress in full-frame non-SLR full-frame camera's, the pace just got pretty frantic. Sony, the company which has almost single-handedly proved that mirrorless cameras can rival the once-mighty SLR, has a commendable head start. But can Sony keep the crown?
Only a fortnight ago the long-awaited entry of Nikon became fact. More surprisingly, though, Canon's new cameras will be announced today instead of "sometime next year" as everyone expected.
Zed well bedded
By all accounts, the new Nikon Zeds compete on equal footing with Sony. Our colleague William Fagan has had a play at his local Nikon dealer in Dublin and came away impressed — to the point of considering jumping on the bandwagon. He reports the Nikons are very well built (the word Leica was mentioned in passing) and handle well. They also played impressively with some of his Nikon legacy lenses. About the only major criticism of these two new cameras is that they have only one SD card slot. Sony now has two, as you know. But I also understand that Canon will also make do with one slot.
If we exclude Leica's SL, which is a rather niche product, bearing in mind the size and cost of the system lenses, the market now has to support three major manufacturers when only two months ago Sony owned the full-frame mirrorless world almost outright.
Panasonic
And it is about to get worse (from a manufacturers' point of view but probably better for the consumer) because Panasonic is said to be ready to announce a full-frame camera at Photokina. In many ways, Panasonic, with its current concentration on m4/3, is in an ideal position to benefit from a move to the larger sensor. No news from Olympus but I imagine they won't let this one pass unchallenged
There have also been rumours that the new Panasonic will adopt the Leica L mount. This has been vigorously denied, but the L would seem to be the ideal option for Panasonic. It would also benefit Leica in the same way that the cooperation with Panasonic on compact cameras has been of value to Wetzlar. And we all know that Panasonic helps Leica with the electronics of its home-brewed cameras such as the CL and the SL. I wouldn't mind betting that there is even a bit of Panasonic wizardry in the M10 (meet me at the stake in the town square at 9 am tomorrow).
And Leica?
There have been persistent rumours of a smaller full-frame mirrorless system camera from Leica — possibly to be called the C-M. And I suppose one possibility is that it could be a joint effort with Panasonic.
It's pretty obvious that the main thing holding back sales of the over-engineered SL is not the price or any lack of ability, but the size and weight of the system. Many photographers who could well afford the SL, and who admire it greatly, do not buy it because of size. On the other hand, there is some conjecture that the C-M could use the M-mount and be designed specifically to work with manual lenses.
Yet as it stands at the moment, we will soon have at least four different mirrorless mounts — Sony, Leica, Nikon and Canon. Does the world need a fifth?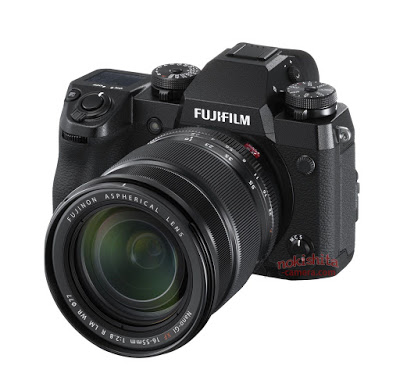 After press day at Photokina, we will have a much clearer idea of which way the market is going. But whatever happens, good ship Sony will no longer be pressing ahead in such calm waters. There's a touch of Biscay bay on the horizon, if not a generous dose of the Tierra del Fuegos. Can all these full-frame cameras survive the voyage?
Crop sensor crop
There's another thing to consider — the effect all this accelerating full-frame largesse will have on smaller formats. The full-frame mirrorless bodies are relatively compact, in some cases smaller than the professional APS-C and m4/3 bodies.
Apart from the disadvantage of larger lenses, full-frame cameras are now serious competition for the likes of Olympus, Panasonic and Fuji. Sony, in particular, has shown aggressive pricing to the point where the remarkably good a7III is little more expensive than several smaller-sensor pro cameras. This squeeze will continue and the price will no longer be an overriding consideration in the choice of system.
What do you think about all this? Are the smaller formats about to be crushed by the charge of the full-frame brigade? And can all these manufacturers make a profit?
____________