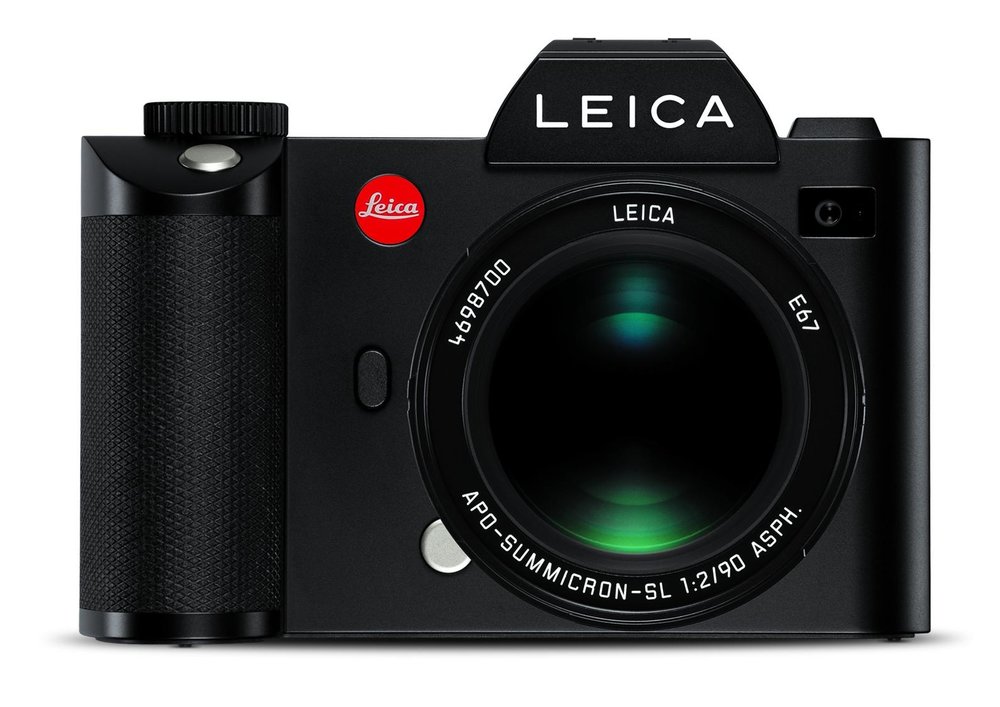 This week at Photokina has been one of the most newsworthy I can remember, especially for Leica followers. Usually, Leica is something of an afterthought at a major exhibition such as this, but this year it is fair to say that Leica and both the M-Mount and L-Mount have grabbed the headlines. Panasonic and Sigma have had their input, but it is the Leica brand that has been foremost in journalists' minds this year. I regret not going to Cologne this time, although I reasoned that since I am in Wetzlar next weekend for the LHSA meeting, I didn't want to travel twice — and to have waited around would have been pointless.
More surprises
Yesterday we got further surprises, first from Zeiss which is to produce the ZX1 camera, an attractive fixed-lens full-frame competitor to the Leica Q and RX1. Zeiss has been in partnership with Sony for the RX1, supplying the f/2 Sonnar-T lens, so there is a sound basis for the new camera. The rear of the RX1 reminds me of the Leica TL more than anything, and the company is majoring on technology, with Lightroom built into the firmware.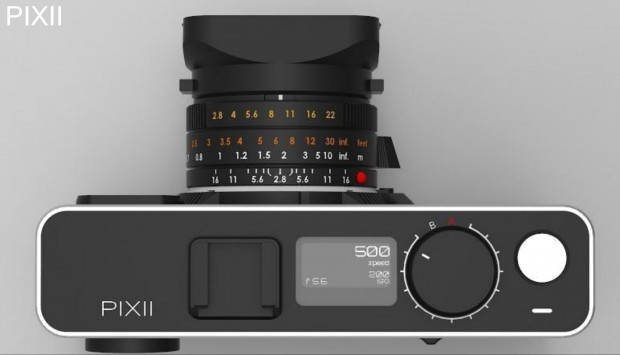 Potentially of more interest to Leica owners, though, is the Pixii digital camera with Leica M-Mount (the Pixii M mount?). Details are a bit sketchy, but it will supposedly be made in France. The camera looks interesting. But I hate that name and don't envisage a Pixii at the bottom of my garden. And yet… within seconds of this post appearing I received an email from David Barth of Pixii. He tells me that the camera is named after the French instrument maker, Hippolyte Pixii, so it does make some sort of sense. Maybe next we will have a British M-Mount digital, the Isambard Kingdom Brunel Special Edition.
If this camera can substantially undercut the M10 — and I do mean by a considerable margin — then it might find a market. That said, many potential buyers will conclude that a used M10 or even an M240 would be a better investment. It's a challenging market to break into, especially with limited funding and the need to demonstrate continuity and an ability to fund after-sales service.
I'm hoping to open a nice channel of communication here and will bring you more Pixii dust in due course.
Exciting
Overall, however, this has been a very exciting week, and press reactions will have pleased Wetzlar. Even the new S3 has had some rave reviews, and the future for the brand must be looking rosier.
The Panasonic/Sigma alliance with Leica is a huge story; at one fell swoop Leica has ensured the future of the L-mount and injected new life into both the APS-C and full-frame mirrorless cameras from Wetzlar. Owners of TLs, CLs and SLs will be keeping a close eye on developments. Even CL owners might now be tempted to pick up a used T on the basis that it is now part of an extensive eco-system.
The Sigma presence is also extremely interesting. Dr Kaufmann heaped praise on the optical prowess of Sigma, leading some to conclude that some Leica lenses, especially the TL range, might actually have been made by Sigma. We can surely look forward to some enticing new glass from Sigma. They already have the lenses, including long zooms, and will now be working on adapting them to L.
And that full-frame 24-120mm zoom from Panasonic will also be in demand by Leica owners. We don't yet know aperture but, from the size of the mock-up, I imagine it can be no faster than f/4 at 24mm, probably tailing off from there. An f/2.8-f/4 is too much to hope for, I feel. Nonetheless, it will fill a gap in the SL lens lineup, offering the same very usable range as the Leica DG 12-60mm for micro four-thirds. I always feel this is the perfect range for a standard zoom, and the 24mm starting point (rather than 28mm) is now becoming essential in marketing terms.
SL Market
On the purely Leica front, rumours about a new, smaller SL persist and the absence of an announcement was actually one of the surprises this week. After digesting the news, however, I no longer believe it will be a simple rebadging of the Lumix S, not least because this camera would be too near in size to the SL and would be a direct competitor. I believe it will be a new camera, perhaps a tad larger than the Sony a7III (note my comments on mount size later in this article), but smaller than the SL.
Up to this week, such a camera seemed doubtful if only because of the lack of lenses — the existing SL lenses would be too big and expensive, I presume. But with Panasonic and Sigma in the picture, a smaller SL looks highly viable.
As a market commentary, It is significant that the prices of used SLs have dropped by over 10% in the past few months. At the beginning of the summer, dealers were getting £4,000 for a good used SL, but prices in the £3,200-£3,400 range are now commonplace. Persistent rumours of a smaller version could be the reason — although I do not think any new camera would be a direct replacement for the SL. It is perhaps more a reflection of SL owners wanting something that (they hope) will perform as well but weigh less. However, with the LMA news, prices of SLs could revive.
Leica still has to rebadge the Panasonic Lumix LX100II as a D-Lux, and I feel sure we will see this camera within the next few months. Having abandoned the numbering sequence (in some misguided attempt to ape Apple's strange terminology), I fully expect the new D-Lux to revert to a specific numerical sequence. It will probably be the D-Lux 7, although, in reality, it should be the D-Lux 8. But, the same argument could apply to the M10, which really should have been the M11.
Typ Dies und Typ Das
I hope Leica has learned its lesson with the foolish M240, M262, X Typ dies und das experiment and is now firmly back on track with a system we can all understand. The new D-Lux, which we know all about from the LX100 II, will be a useful upgrade but not necessarily a must-buy item for existing owners. On the contrary, I see many D-Lux owners clinging on to their current models which, I think, will hold their value on the used market because of this.
All this activity, and primarily the announcement of the L-Mount Alliance, has caused me to reflect on my current cameras and where I want to go in the future. Despite forays into m4/3 and lustful glances cast at the Sony a7III and the new Nikon Z, I am increasingly concluding that I should go with just one lens mount for mirrorless cameras. The L-Mount is suitable for both full frame and APS-C and now has excellent potential, as Panasonic and Sigma have recognised. It is also big enough to support wide apertures, perhaps as wide as f/1, on a mirrorless sensor.
This is where Sony, being first in the market, could have problems. The E-Mount was developed originally for APS-C, and it is smaller than the other three main full-frame mounts, thus limiting its ability to deal with very wide apertures. Some have said that f/1.4 is the limit, although Voigtländer seems to have no problems with its f/1.2 optic for E-Mount. Whatever the precise details, the M-Mount is the smallest of the four in comparison with LMA'S L, Nikon's Z and Canon's RF mounts, and this could prove to be a problem in the future.
Prescient
Leica, on the other hand, designed the L mount for full-frame. When it first appeared on the Leica T, it was notably huge, too large by some accounts. But without doubt, Leica had its roadmap well sorted at the launch of T in 2015. The SL was already on the stocks, complete with those XXL lenses, and needed a more substantial lens mount.
As things have turned out, the development of the L mount was a remarkably prescient move on Leica's part. It could well be one of the most crucial milestones in the company's history. Even now, it bears comparison with the introduction of the M-Mount in 1953 and could turn out to be the M-Mount's equivalent in the digital mirrorless world.
For Leica owners, the world suddenly got a lot more interesting this week. The L-Mount is enjoying a much-needed boost while the old M-Mount gets a new least of life in its senior years.
____________