Mike Johnson in his blog The Online Photographer1 addresses the issue of the 24×36 format and why it has lasted so long, eventually becoming a standard in the digital age:
A hundred and five years ago, in 1913, an asthmatic photographer who worked as an engineer for the Leitz optical factory in Wetzlar, Germany, seeking a less burdensome camera to carry, invented a handy little camera that was about as small as he could make it. It used 35mm movie film, so-called because its overall width, including the sprocket-holed edges, is 35mm. The film had the sprocket holes along both edges for registration in movie cameras and projectors, and, because it traveled a vertical path in both, each discrete image was 18x24mm, a 3:4 ratio. Barnack, who fitted his creation with a 42.5mm lens, was constrained to use the same image area width of 24mm—but, because he used the film traveling horizontally in his camera, he was able to double the other dimension, resulting in the comparatively lavish larger image area of 24x36mm, a 2:3 ratio.
For want of a better description, a sensor measuring 24mm x 36mm is now called "full-frame" and few bat an eyelid. Those who have a more historical awareness usually bristle at the term, citing medium format and, even, ancient plate cameras as evidence that the frame is anything but full. They often insist on putting quotes just to make sure that any reader is aware that the writer is an intelligent being who uses the term under duress. Note that here on Macfilos I don't do this. I assume it is our readers who are intelligent enough to know that full-frame is an established term. However flawed in concept, however misleading, it is the best we have.
Best we have
It may be a misnomer but it is all we have — for the moment. It is a term that is understood, despite the underlying nonsense. I some ways, I wish we could create new terminology to cover the main current sensor sizes used by serious photographers — 1in, m4/3, APS-C, full-frame and medium format. Even A, B, C, D and E size sensor would be better than what we have at the moment.
And, while I'm daydreaming, what about a system based on the crop factor, something which is generally understood and refers directly to the relative size of sensor? On that basis, the full frame sensor as we now call it could be, say, the S10; APS-C would be S15; micro four-thirds, S20; and one-inch, S27.
Perhaps the International Standards Organisation could study the issue and come up with something better. But then again, perhaps not. We would wait decades for a ruling, without doubt.
At the moment, the descriptions of the sensor sizes are all arrant nonsense. Even 1in, which is seemingly the most logical, isn't quite what it appears to be.
Why, for instance, do we still insist on using APS-C? Few younger photographers realise that APS stands for Advance Photo System which was a film-camera standard using a 25.1 x 16.7mm negative. APS was launched by Kodak in 1996. It had a number of advanced features, including the ability (in certain circumstances) to remove a partially exposed film and then use it again later.
I remember being quite taken with the idea at the time. It was a system intended to make things easier for the photographer, although it never clicked with the pros. It did enjoy popularity in the point-and-shoot milieu and, had it not been for the sudden rise of digital, it could well have found a permanent place on dealers' shelves. APS was discontinued in 2004. Yet the inconvenient and hard-to-type APS-C moniker lives on. Why? A "C-size sensor" or an "S15" would be much more logical if we were to rename all sensors based on system such as I mentioned earlier.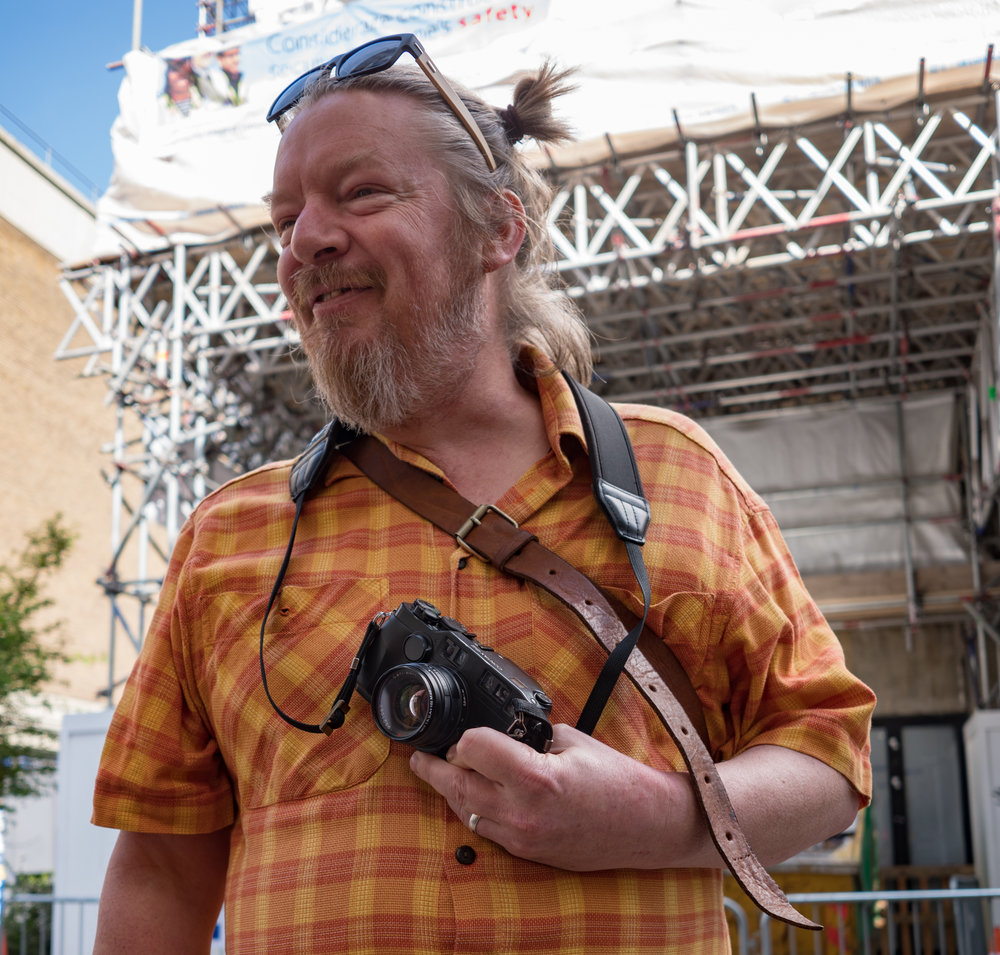 Miniature
In Barnack's day, of course, the 24×36 format was anything but "full-frame". It was positively tiny and few serious photographers thought it could ever compete with the massive plate cameras of the day or, even, the with roll film standards employing relatively huge sheets of film. Indeed, until well into the 1930s, Barnack's 35mm film system would be dismissed as a medium of "miniature photography". Proponents, I suppose, were the micro four-thirds enthusiasts of their day, evangelical but with good cause. I remember that even in the late 1950s, press photographic departments were fiercely resisting the adoption of 35mm. Don Morley told me that at Associated Iliffe Press in London (for which we both worked in the early sixties) his Leica was banned for professional use. Things changed rapidly in the 1960s with the advent of Pentax and Olympus SLRs in particular.
For the time being, though, we are saddled with these awkward and now-meaningless descriptions. So-called full-frame is now the commonly accepted norm or standard (without wishing to provoke dissent) but, perhaps, we should start calling it "standard format". It would make a lot more sense, especially since cropped sensors have a known and clearly recognised conversion factor based on 35mm, while MF has its reverse crop factor — all referring to the "standard format".
But what is absolutely remarkable is the persistence of 24×36, as Michael Johnson says. Barnack's silly little scrap of celluloid has indeed taken over the photographic world, now in spirit if not in substance, even as we move into the second stage of the digital revolution. This is history that can never be taken away from Leica.