Over the past five years, my wife and I were fortunate enough to travel to Asia every year thanks mainly to our neighbour, a Lao refugee we have known for 30 years. He fled his country in 1973, swimming across the Mekong River under fire.
We had once been in Sri Lanka, but our neighbour kept telling us we should visit his home country while there was still time — before it was transformed into a hydroelectric factory, providing electricity to neighbouring Thailand and China. Indeed, some trips we took on the Mekong and the NamOu rivers would be impossible today because of the dams. I won't comment on the human and ecological catastrophes those dams represent as you may have heard or read about them. However, having finished paying for our children's studies, we felt that the time was ripe to travel there.
Although some people may object that by going there we are supporting corrupt political regimes and dictatorships, I guess we would not go anywhere if we took that into account. We truly enjoyed the countries we visited, and I appreciated taking photos of people, an exercise that proves much more difficult here in France. Although people are quite subdued and very quiet, they were always happy and sometimes proud to have their image taken with their children or grandchildren.
When I look at or work on the pictures I took there, the photos of mother and child or grandmother and child are recurring time and time again.
I guess it comes from family ties which are different from our western world. I can hardly imagine a European family with grandparents, parents and children living under the same roof, in the same house. Of course, there must be exceptions. There seems to be much more respect between the generations. In some ways, children are a sort of retirement pension since tradition demands that children will look after their elders when they are too old to work. Moreover, no retirement schemes exist in the countries we visited. Children are a blessing.
What is striking in their attitude is the trust in children's eyes as well as the pride and the benevolent watch of their elders that pervade through every photo. I've never been able to capture these outside family down here. Surpassingly, you don't see many fathers or grandfathers looking after or even carrying their children as the caring of children seems to be a woman's business.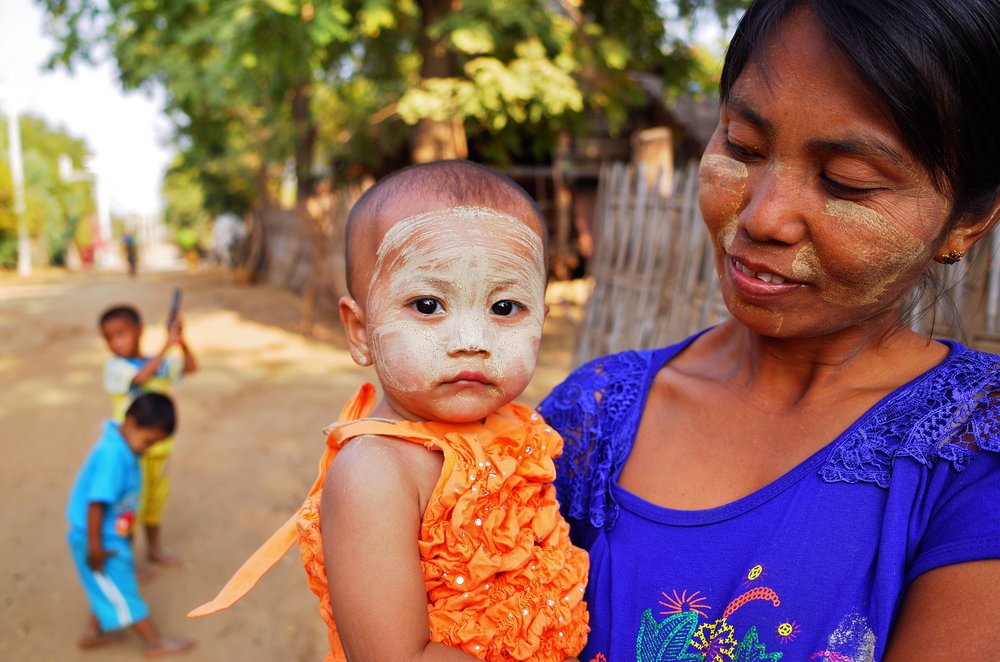 Of course, I guess some shots would not have been possible without my trusted Ricoh GR, which was my go-to camera for every trip we made. The camera looks like a point and shoot but is loaded with a good pack of pixels, just like the X2 I bought last year.