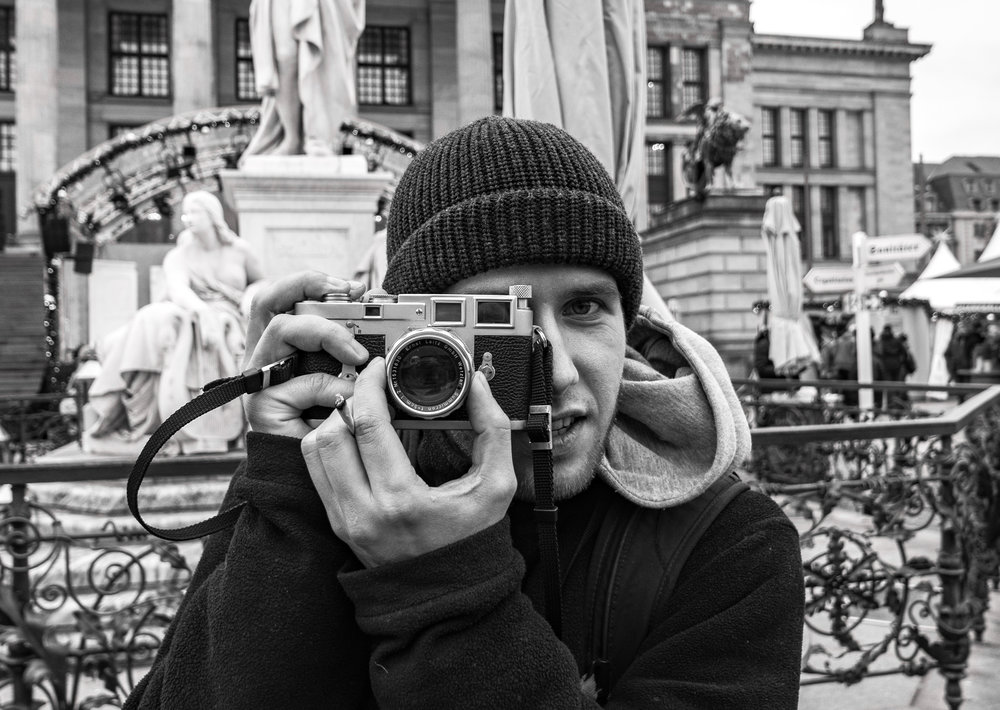 The younger you are, the older your camera. One of the oddest photographic phenomena of the decade is the ever-increasing popularity of old film cameras among young people. It's the attraction of film in itself, not necessarily the make or model of camera. And it is becoming something of a cult.
Those of us who grew up with film often have an M3 or similar tucked away, and we still enjoy film despite the benefits we acknowledge in using modern digital cameras. But for the new generation, film is quaint and, it seems, something to be cherished.
Revival
Somehow, against all the odds, film has enjoyed a revival among young photographers and, if you see an M3 or M6, it is more than likely to be in the hands of a twenty-something rather than a sixty-something.
On any stroll through a city such as London or Berlin, you will see film cameras in use all over the place — old Nikons, Olympus, Pentax or Leicas — but Leica is the brand I notice more than any other.
M3 and Rigid 'Cron
Earlier this week I met Thomas from the Tirol who had brought his newly acquired M3 to Berlin to grab some good street shots. Like many younger photographers, Thomas started with other film cameras — in his case, Olympus — but he soon set his heart on a Leica.
His M3 was in pretty good nick and the 1957 rigid Summicron lens, the perfect companion for this camera, was in excellent condition. He told me he had paid €1,500 for the outfit — quite a good buy in my opinion, with M3 bodies now nudging £800 and the rigid Summicron going for around £700.
The point about this — if you enjoy film — is that it is a relatively cheap hobby. Thomas's financial outlay may sound steep, but he won't lose on this camera and lens. Unlike with a similar amount spent on a modern camera, his Leica is more likely to appreciate than depreciate.
Film, of course, isn't cheap any more, although processing can be economical if you buy the materials and set up your darkroom. But even with commercial processing taken into account, Thomas's real outlay is likely to be less than if he'd gone digital. And if you choose a Pentax, Olympus or Nikon rather than the expensive Leica combo, you can be up and running for little more than £50. That's cheap for full-frame photography.
Kaiserschmarrn
I got talking because I invariably strike up a conversation if I see a Leica. And I spied the M3 sitting on the Stehtisch at a market stall selling very good Kaiserschmarrn or Emperor's Mess — a pancake delicacy much favoured by Kaiser Franz Joseph I and Mike Evans. Where better to find an M3? I also had a Leica in my hand, but I felt a bit of cheat since it was only a made-in-China D-Lux 7, the latest compact from Wetzlar. We snapped each other's cameras, and I handed over a Macfilos card. If you are reading this, Thomas, please send a digital copy, and I'll add it to this little article.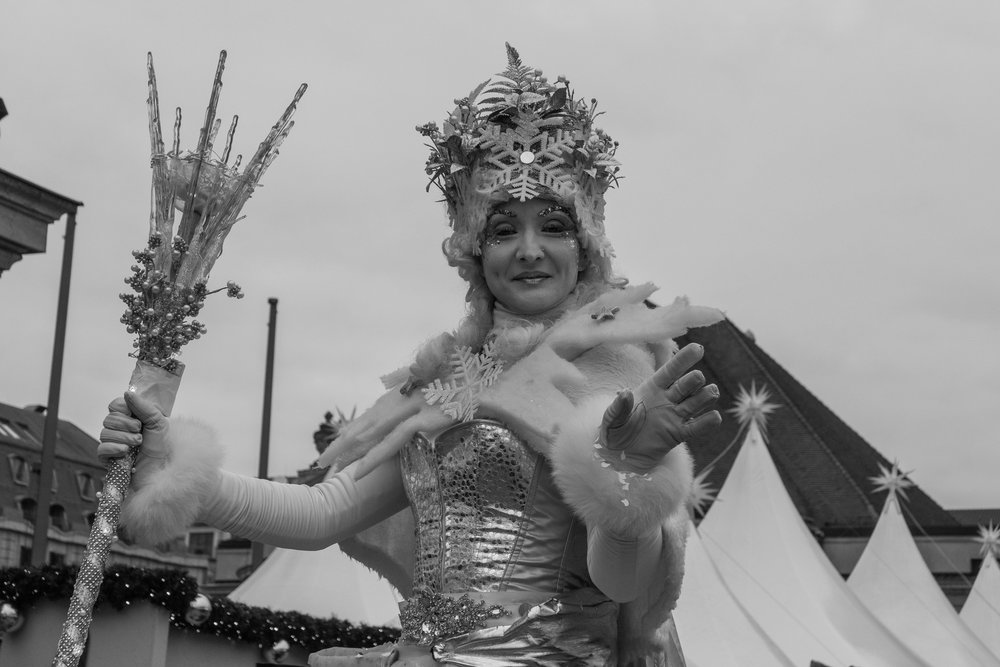 Dummkopf or what?
Since I was in Berlin on business, I didn't have much time to take photographs. Perhaps, as it happened, this is just as well. When I got back to London and loaded the SD card, I discovered that Lightroom doesn't yet seem to be equipped to handle the Leica's RW2 files, at least not in colour rendering.
I had turned off JPGs, foolishly, but I had been confident that since the Panasonic LX100 Mark II had been around for some months, Lightroom would have already included the camera. Unfortunately, all my shots from Berlin rendered in monochrome, although colour did flash briefly and then frustratingly disappear during the import process. I'll sort this out later; not all is lost of course. This is a prime example of taking a new camera — which arrived just a few hours before I flew to Berlin — on an outing and not getting familiar with it beforehand. If only I'd left JPGs turned on instead of fiddling.
Perhaps it would have been better to take the old Leica X2. Or, for that matter, what about my M3 and rigid Summicron?
I know that many Macfilos readers are probably the exception — older photographers who still use film frequently. But what do you think? Is the popularity of film a passing phase for the younger generation? Will they soon get bored and turn to digital? What's your view?
POSTSCRIPT: Claus Sassenberg from Germany reports on the Lightroom issue:
When I received my D-Lux 7 a few days ago, I witnessed pretty fast the same Raw-file monochrome issue. I contacted Leica and they told me it's a bug they had discovered the very day. (Unbelievable! Does no one ever put a raw of a new camera into Lightroom during development?) Apparently the current Adobe Color-List does not support the D-lux 7 .RWL-files. An Adobe Camera-Raw Update is to be expected one of these days.
So now we know. As Claus says, "unbelievable"