My friend George is dead. He had known for many months that he had little time left after his seven-year battle with cancer. But he set his heart on one last Christmas Day which he enjoyed with his family around him. Having achieved his goal, he died peacefully in his own bed on Saturday morning.
It was fitting that I received the sad news from Juliet on Saturday as I was on my way to join members of the Leica Forum for a photowalk around Little Venice in London. George was a lifelong Leica enthusiast and was well known to forum members. I was able to tell his friends personally and we all thought of previous happy occasions when George had been with us, clutching his M camera and invariably producing better photographs than the rest of us.
I met George by chance in Red Dot Cameras one Saturday in 2013 and we struck up an instant rapport. He was a Macfilos reader and soon became something of a mentor, offering his sensible advice and, when needed, constructive criticism. Since George lived some 95 miles from London, in the New Forest, he relished a day trip to the capital for a chat and a chance to grab some photographs. Often we would meet at Henry's Bar in Piccadilly for a "full English" and then take to the streets with our cameras. We usually managed to fit in a visit to Red Dot Cameras to meet his good friends Ivor and Elaine Cooper.
On many of these occasions he would sneak in a visit to Crockett & Jones in Jermyn Street. They knew him well. George, always a very dapper dresser, loved fine shoes and has left behind an impressive legacy of brightly burnished brogues and Oxfords.
In the five years since we met, George and I became best of friends. He was a wonderful companion, kind, generous, witty and entertaining. We were, as they say, on the same wavelength in so many ways. But throughout these five years George had his ups and downs, fresh hope and then disappointments. He withstood all the treatments and procedures with supreme fortitude and optimism, maintaining interest in his hobby of photography always. Two months before he died, he bought a new Leica M10-P and a retro 50mm Summilux. He was like a kid with a new toy. That camera, thanks to the help from Ivor and Elaine, brought an injection of happiness and gave him yet another reason to fight on.
George was a fine, highly talented photographer, and you can find some of his work on his website here. His photographs of Venice are outstanding, mostly taken with his M9 or M240 and his favourite 50mm Apo-Summicron and Noctilux lenses. George was a 50mm man in the best of traditions.
Over the past few months I visited George and Juliet at their home as often as possible and I was fortunate to see him just two weeks before he died. On that last visit he presented me with the William Hannah notebook which I wrote about on Friday. I sent him the draft of the article just before Christmas and he replied that it read well but that it was "perhaps a tad long". Waffling on is one of my failings, I admit. Sadly, I suspect he did not see the fished article before he died.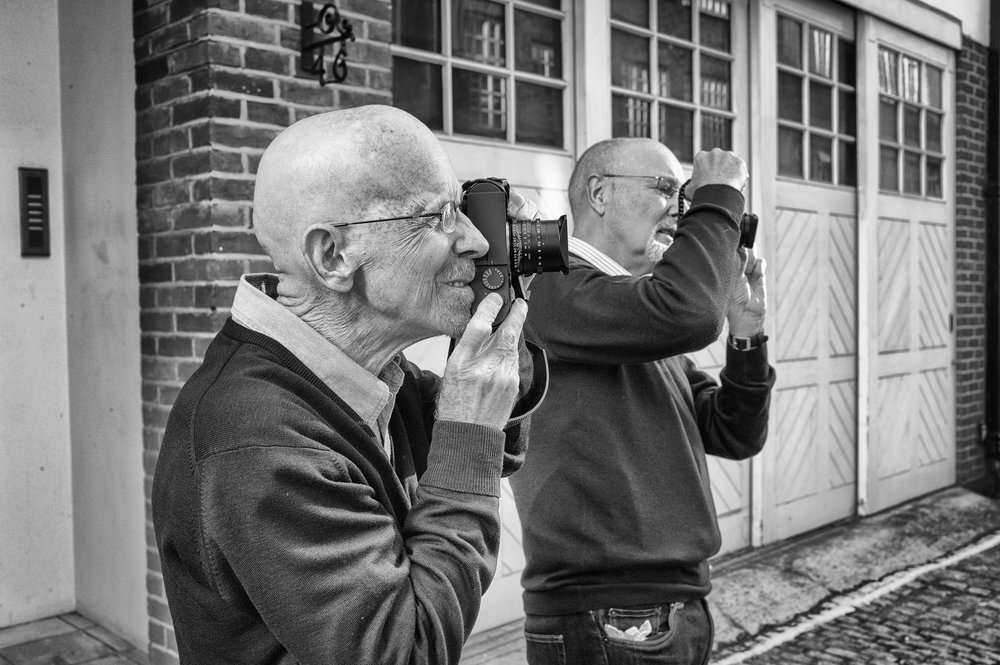 George loved giving and would produce little presents at the slightest excuse. In the week before Christmas he boarded the local door-to-door bus service for the regular shopping trip to the Waitrose supermarket, a social occasion which he loved and kept up to the last, taking along his cushion to make himself more comfortable because he had lost so much weight.
He was loved by all the ladies on their way to get their weekly groceries. They all enjoyed a "Kaffeeklatsch" session in the Waitrose cafe and, of course, George could chat with the best of them. On this last shopping trip, he presented all his friends on the bus with a bottle of wine and a box of chocolates. Giving and bringing joy to others was an important part of George's life.
Whenever I visited George he was plotting and planning optimistically for the future. It is what kept him going. I was due to visit early in January and he had asked me to collect one of his Montblanc pens to take to the store in Bond Street: "I fancy a new extra-fine nib" he told me, despite the replacement taking six weeks. "I hope I'll have time…."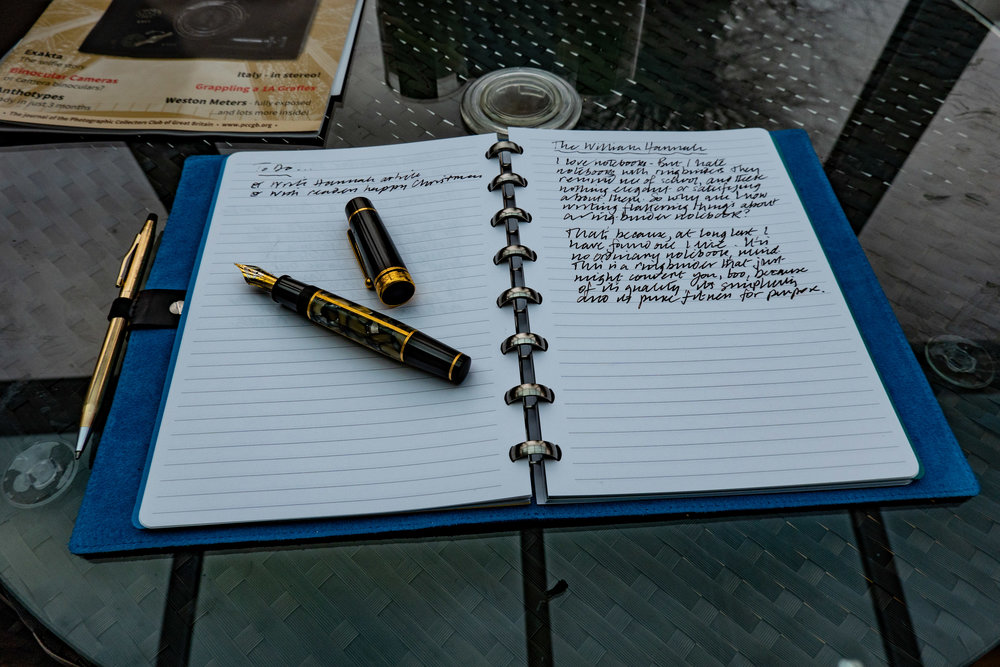 During his last months, we discussed the M10 and his wish to leave it to his four-year-old granddaughter as a memento for when she becomes 18. Instead, I suggested an M3 and retro lens as something that would be more appropriate, a timeless mechanical instrument that would mean more in 2033 than an elderly digital dinosaur. So, with the help of Ivor Cooper, we found the perfect camera and lens. It was to be George's last and, probably, his most enduring gift.
Although George and I are of a similar age, we met only late in life through our interest in Leicas and photography. Oddly, we had worked half a mile from one another in London back in the 1960s, but didn't meet until 2013. Yet, despite knowing him for such a short period, I can honestly say that George was one of the best friends I have ever had. He will be missed by his family but also by his many friends in the Leica world. I will treasure the memory of his friendship, his loyalty, his encouragement and his unfailing good humour and optimism.
George is survived by his lovely wife Juliet and his two children, Robin and Lucy, and of course, by his granddaughter Jessica who was the apple of his eye and who kept him going for much longer than the doctors thought possible.
Carry on clicking, George: The greatest gift you gave was your friendship.