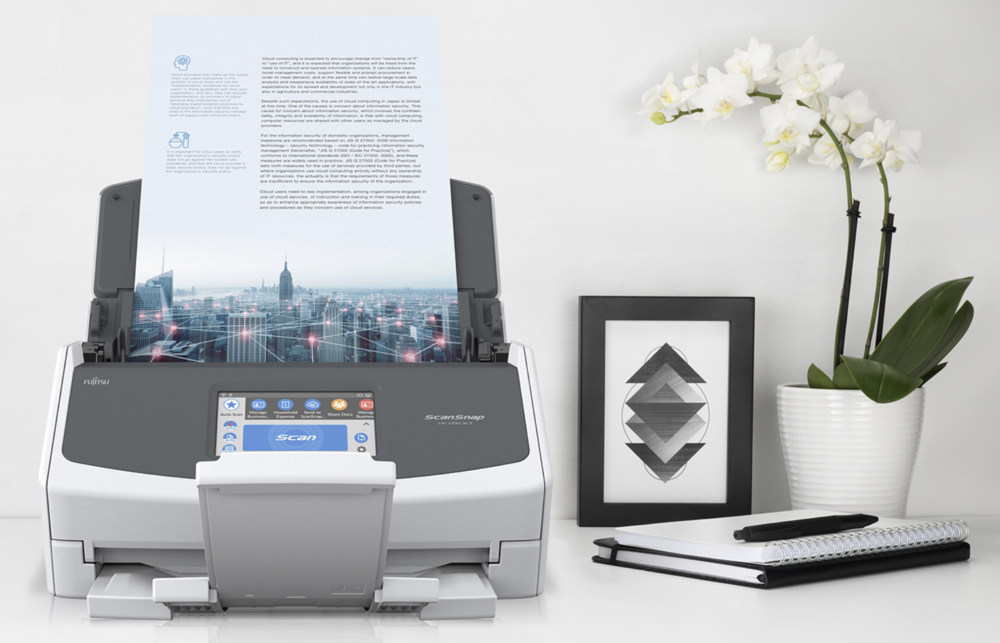 In 2007 I invested in what turned out to be my most successful and most reliable digital purchase. It ushered in a revolution in the running of my personal affairs. It was a Fujitsu ScanSnap S500M, a sheet-fed colour document scanner that could quickly digitise every bit of paper that came across my desk. It could handle duplex (ie copying both sides) or simplex copying, and all automatically.
Soon I was clearing out old filing cabinets — in many cases I would take a file folder and scan the lot in a few minutes, ending up with all the information handily searchable thanks to optical character recognition. I was able to find old bills and bank statements instantly. All the paper went into the shredder, as it still does. Now I keep only very important paper, such as certificates, insurance policies and other legal documents where a scanned version would be unacceptable. There isn't much of it.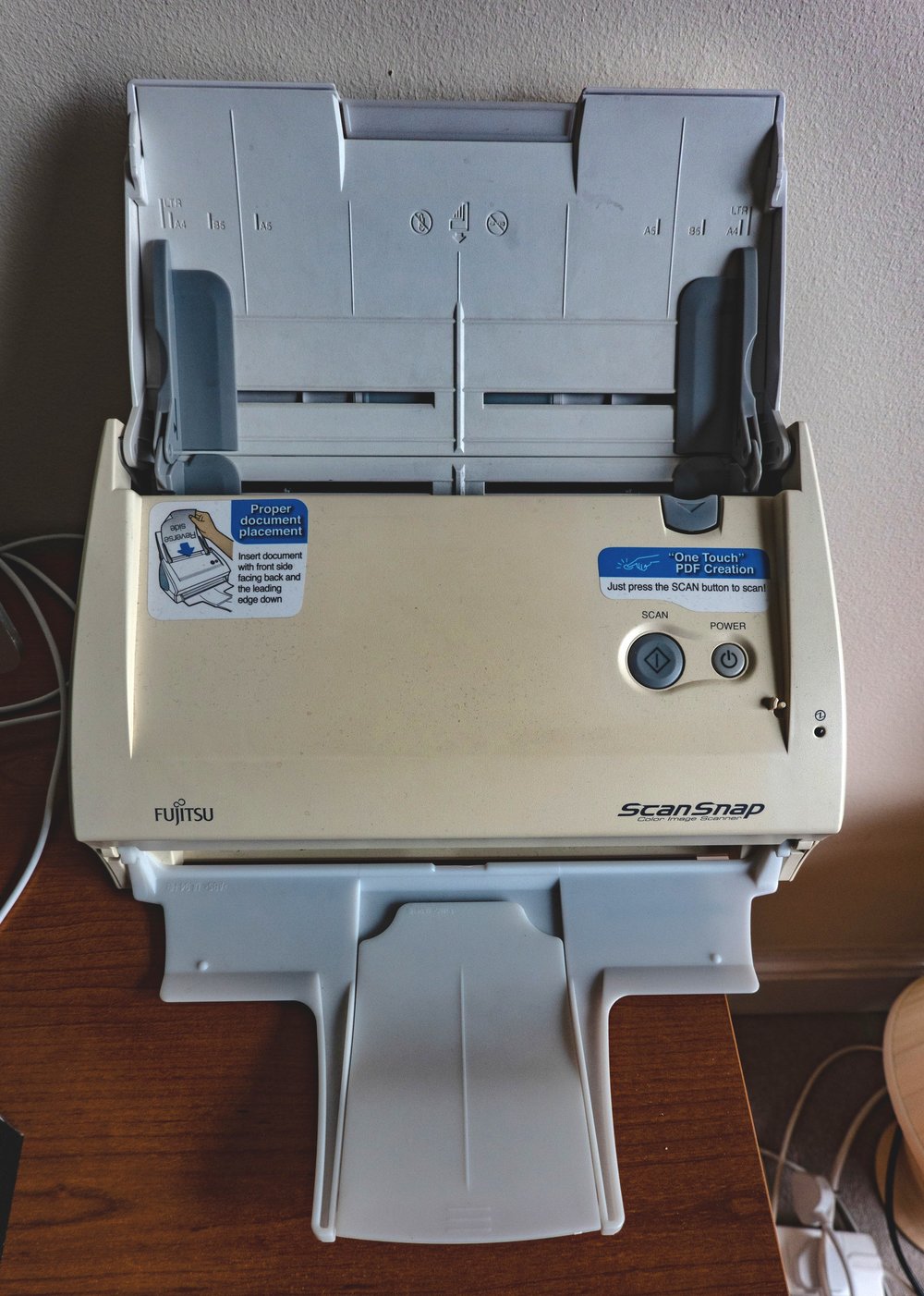 Reliable
The Fujitsu ScanSnap proved to be a wonderful device, totally reliable and reasonably quick. Forget a flatbed scanner if you really want to become paperless; you definitely need a sheet feeder and, in my opinion, Fujitsu make the best.
The model 500M is still competent but, increasingly, I realised it was relatively slow. And after those ten years the rubber paper guides had become worn and quite often the device would feed two or more sheets at a time instead of the required single sheet. Time for change.
For the past three years I've been considering an upgrade, but kept putting it off. However, when Apple introduced MacOS Mojave my old ScanSnap stopped snapping. The 32-bit scanning application would not work. I found I had to hook it up to an old computer and use that for my scanning. There was no sign of an updated application form Fujitsu and this was highly disappointing.
Death in the Mojave
At very long last, that new application is ready. But, as I soon discovered, it doesn't support my ancient noughties ScanSnap. So I have been forced into buying replacement, and I am very glad I did.
Get a rundown on the Fujitsu ScanSnap IX1500 here
The latest ScanSnap IX5000 is light years (that is, 11 tech years) ahead of my old model. Subjectively, it feels like it is three times as fast at scanning than the old model (which is wrong, it scans in colour duplex at 30 pages per minute compared with the 18ppm of the 2007 device). Sorry, Old Timer, I never doubted you.
It is also more reliable in always choosing just the top sheet from the 30 or so documents I can put in the hopper. In the past two months I've had no double feeds or misfeeds. There's even an attachment which allows me rapidly to scan business cards. All documents are processed by the OCR reader and the file is named according to the heading of the page, which is convenient. With the old application you could choose naming and numbering file conventions, but none of them blindingly obvious. With the new system the title gives you a good clue, but you can fine tune naming and add tags later.
Unlike the earlier model, which required positive confirmation on the computer to accept every page or batch, the new model proceeds without interruption and it is now much easier to scan a whole pile of invoices, receipts and bank statements without needing to interact with the computer.
Workflow
To accommodate the new beast, I've revised my workflow. Every bit of paper I receive gets scanned immediately and it goes into an Inbox folder on my Mac desktop (which is shared with my other Macs through iCloud). Then, instead of working on the paper document, I do what is necessary — including bank reconciliations — from the PDF copy.
It is now much easier to annotate, highlight and sign PDF documents using a wide variety of applications. Front this I use the iOS application Notability from Ginger Labs. I can work on PDFs on the new iPad 12.9 Pro using the second-generation Apple Pencil, even filling in forms and signing them prior to returning to sender.
My document management system continues to be a work in progress and I am always seeking to build a better mousetrap. I innovate and add to the system with the medium-term objective of becoming entirely paper-free. For the first time in 20 years I can now see the real possibility of paperlessness. But I am always open to tips and new ideas, especially from readers of Macfilos.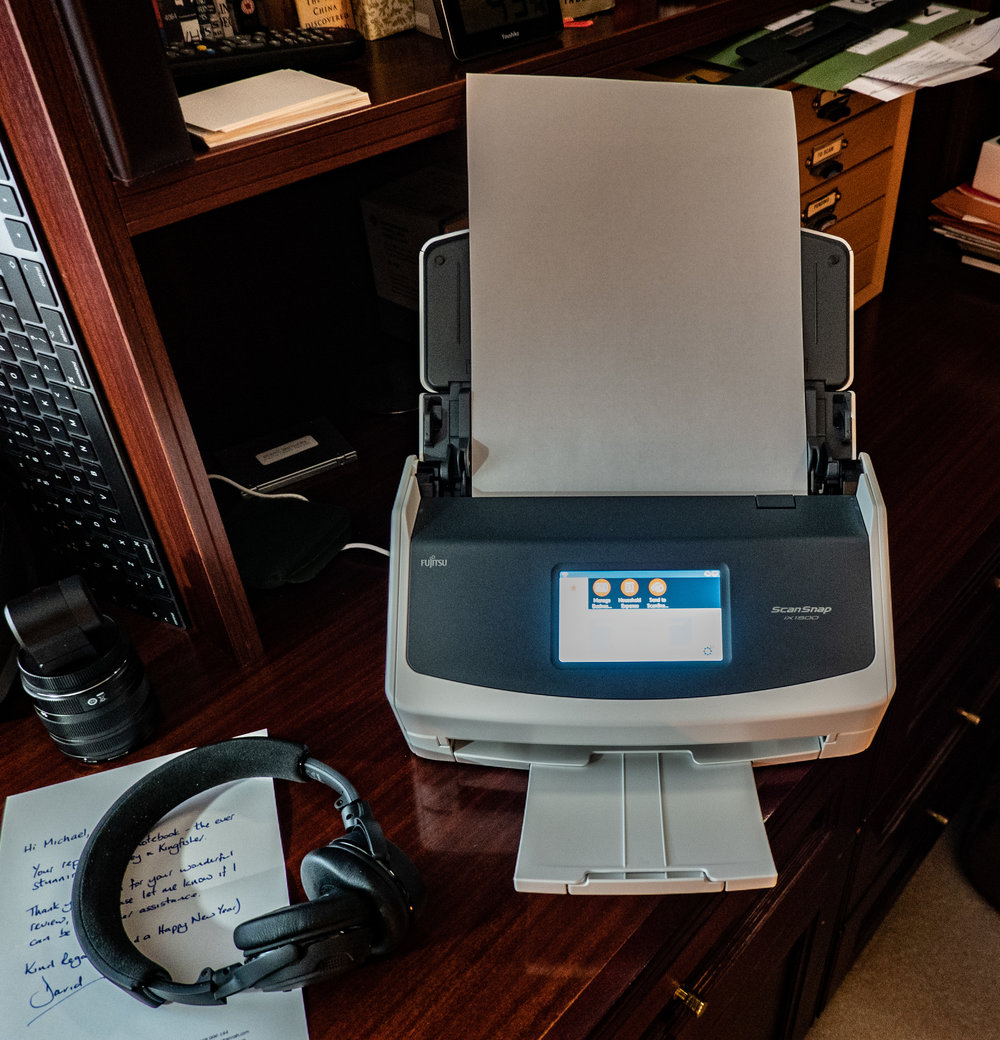 It helps, also, that more and more suppliers, from banks to network providers and utility companies are offering electronic documents which can go straight into the system without having to be collected from the front mat and scanned before shredding. The two banks I use mostly offer simple downloading of statements on their iPhone apps — with the documents saved to the iCloud Mac desktop, ready for processing.
DEVONThinks
Once finished with, the documents go into another product I've been using for over ten years — DEVONThink Pro Office. This mighty bucket swallows everything and, thanks to OCR and the date of file creation, I can easily find documents going right back to 2007 (and even much older relicts which I have scanned into the system since then). For instance, some years ago I found a pile of bank statements from fifty years ago. So I scanned them all on the Fujitsu before destroying them. Then, when I came to write recently about my first camera, an Agfa Silette, I was just a few clicks away from finding a facsimile of the actual transaction.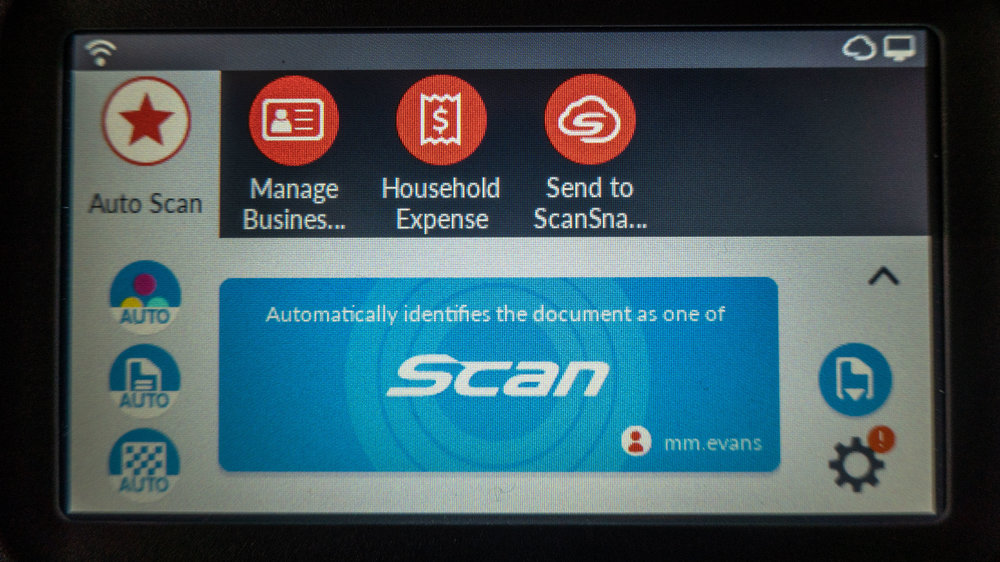 Initially, before I felt I could rely on OCR, I would move documents into logical files — bank statements, utility bills, etc, just as if I were working with a traditional paper filing system. But I have learned that this isn't necessary. Everything now goes into one big bucket. Within DEVONthink I have created a number of smart folders which group files matching specified criteria, such as documents from a particular financial institution, following recognition by the OCR process.
Of course, I am just playing at it. It's all for my personal affairs and not for any business. Commercial organisations have been scanning for decades, and before that there was the cumbersome and expensive system of microfiching, then the preserve of governments and big business. Undoubtedly, though, home/small business products such as the ScanSnap IX5000 have enabled many of us to emulate those big business in our abilities to work without paper.
Below: A useful overview of DevonThink Pro Office which delves into some of the advanced features of the software. I tend to use the application at a basic level, simply for filing scanned information, but you can perform amazing tricks once you have everything filed
Seek and ye shall definitely find
The benefits of scanning are manifold. There is a dramatic reduction in the amount of paper in the office or home and that is perhaps the most obvious benefit. But in my book the biggest advantage is that you can find anything in seconds without trawling through paper files or piles of unsorted documents. You feel more in control.
I can thoroughly recommend the Fujitsu ScanSnap range. There's just one caveat: If you are planning to go paperless, you need to ensure that your electronic files are safe from prying eyes (a good password on the master file is a start) and immune to data loss. A foolproof backup strategy, involving both local and cloud storage, is essential.
You can buy the Fujitsu ScanSnap IX1500 at Amazon and other retailers.