Just a few months after both Canon and Nikon entered the full-frame mirrorless market with the pro bodies, Canon has surprised the market with a smaller, entry-level camera, the EOS RP. Rumour sites had assumed the "P" stood for professional. Instead, apparently it is for "Popular".
Entry-level DSLR bait
The RP is aimed at crop-sensor DSLR buyers who find the new mirrorless full-famers too expensive. Yet the specification is impressive, with a 26MP sensor, weather and dust resistance, a variable angle touch screen and an OLED viewfinder.
In the UK the EOS RP body will cost £1,399 and a kit, with 24-105mm f/4 lens is a competitive £2,329. By comparison, the larger and more professional EOS R works out around £1,000 more expensive all round. You can see all the UK details here at Park Cameras. Full technical details are on the Canon UK website.
Hands-on
James Artalus at Practical Camera World reports on his hands-on experience with the new RP and is impressed. His verdict:
While its competitors are going to great pains to create increasingly advanced – and increasingly expensive – high end full-frame mirrorless cameras, Canon is catering to crop sensor consumers who are looking for a full-frame option that won't break their back or their bank balance. The Canon EOS RP is a big success in this regard, offering full-frame functionality and 4K video in a package that's notably smaller, lighter and cheaper than almost all its rivals. It's far from an entry level camera, but it's ideal an entry level full-frame camera.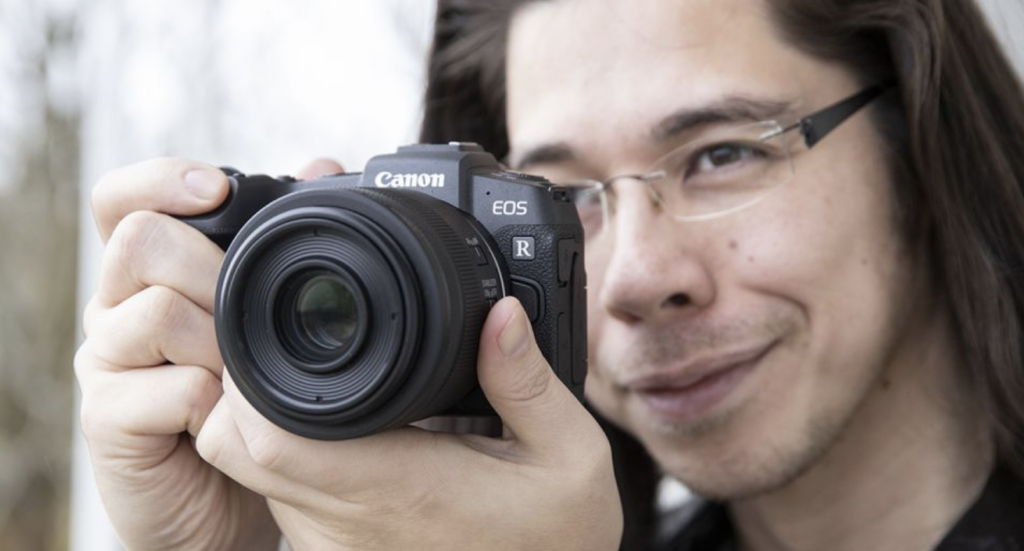 He does make the point, which has been rehearsed many times on Macfilos, that a small full-frame body can be overpowered by larger lenses. It's the argument which is used to justify smaller sensors such as APS-C and, in particular, micro four-thirds. The overall size and weight of the system does matter and it's why there is a continuing place for smaller sensors despite the emergence of strong FF competition.
Beefier
There is a current trend to growth in the size of crop-sensor cameras to meet a demand from pro users who like a beefier grip on longer lenses, with the result that we are now seeing lightweight full-frame cameras such as the new RP which are smaller than the new breed of portly croppers.
Strangely enough, it could be APS-C that gets squeezed first. It is perhaps a little too close to full-frame for comfort. Micro four-thirds is sufficiently different, with its small system size and speed advantages, to ensure its long-term future. Olympus, for one, certainly thinks so and has made it clear that it will not venture into FF or medium-format.
Panasonic has hedged its bets, remaining in the m4/3 world while espousing the new full-frame trend. Fuji, with foresight, appears to have successfully jumped over the FF obstacle and is making inroads in the less-crowded world of medium format.
Trend
Without doubt, however, Panasonic and, probably, Nikon will follow Canon's lead with smaller versions of their recently announced professional full-frame mirrorless cameras. Sony has already offered the choice since the introduction of the A9. It is an increasingly interesting market and it is anyone's guess where we will be in a year or two years' time.
What do you think? Is the full-frame mirrorless taking over the world? Is the DSLR on its last legs? And what of the future for APS-C and m4/3?
Related articles