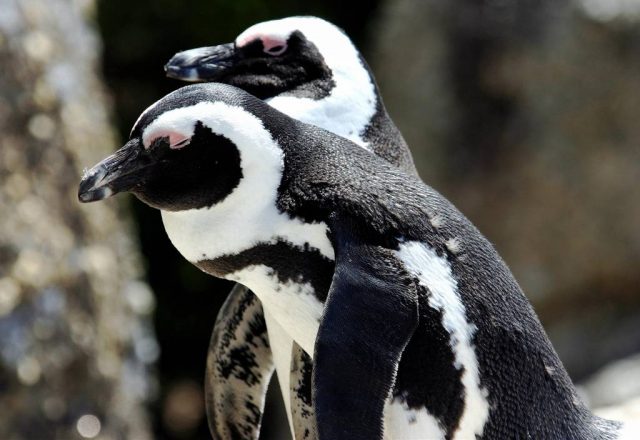 When I was asked a few years ago by the people who run skyros.com holidays if I'd teach photography — in Greece and elsewhere — I said, "sure", as I'd been taking photos for years, had been Technical Editor of the UK magazine "Practical Photography", and did a radio series about photography back in the mists of time.
I thought, though, that I ought to evaluate why I take photos, so as to pass that on, rather than just teach How To Do It.
So I looked at hundreds, or thousands, of my pics to find the ones I really liked, and to see what my photos "said" — or what, if anything, made them MY photos, rather than just anyone's. In other words, did I have anything, really, to say, or to teach, about photography?
Here's what I found:
In the days of film, I took photos which were just records of what was in front of the camera: Pics of holidays in Spain, in Thailand, in Tunisia, in Germany. They were what I saw, and I'd snapped them. Also, back in the film days, I used lenses wide open or stopped down — as many people did — simply to get the right depth-of-field (which was, in those days, engraved on every lens).
In the early digital days, around 1997, when people said "ah, but digital will never replace film, digital'll never have the resolution of film," my digital pics looked at first just like my film photos, but just shot with a different camera.
There was one difference though; I wasn't fixed to just 36 shots on a reel. There was more opportunity to experiment, or to do things differently, without regrets such as "darn, I've ruined that" or "what a wasted shot!". Because with digital you just delete what doesn't turn out well, without having wasted anything.
So the advent of digital meant I experimented more, and then I wanted to get more out of my pictures. I tried more lenses, and — in reviewing my photos before teaching that course — I found that many (really, many.) of my photos were taken with wide-angle, really wide angle, lenses.
Why? In thinking about it, it must have been because a very wide angle made them look different from "everyday life". They were wider than the usual view seen by human eyes. That made the pictures worth looking at, because it showed more than would normally be seen in ordinary life.
What else was different about my digital photos which really appealed to me?
Penguins
They weren't simply 'records' of people, landscapes, events. Here's a photo I took on holiday in South Africa at Boulders Beach where – famously – hundreds of tame-ish penguins live:
(I'd taken a lightweight Canon 300D and a huge, heavy 28-300mm lens with me, expecting we'd go to a safari park — we did — and I shot plenty of penguin photos with that.)
Why did that penguin photo — one of many — appeal so much? Because, besides being a photo of a couple of penguins, it also "conveyed" an idea: matey-ness, companionship, contentment and familiarity with each other's company.
In film days, although I took thousands of photos, I had scores of undeveloped rolls. Much like the thousands which Vivian Maier and Garry Winogrand left behind when they died. The act of taking the picture gave me satisfaction, and I didn't give much thought to looking at my photos, as that was too remote from the actual photography if, say, they were colour pics, and they'd been sent for development, and then returned a week or so later as little postcard prints. I developed and printed my own B&W, though.
But with digital photography there was no waiting. I could see the photos straight away. So part of the photography became seeing the results immediately. Viewing the photos became part of the total experience. So I began to incorporate "what do I get from looking at these photos?" into the activity of making them.
In reviewing all my old pics, before teaching that first photo course, I realised that the ones which were any good at all, or which held my attention, were the ones which conveyed something, such as like the penguins pic, rather than just being a record of what was in front of the camera.
Enigmatic
I found that the ones which I liked were enigmatic somehow, or had a rhythm or repetition of shapes or some other areas within them; pictures which were interesting in their own right, rather than being just visual jottings of events.
It turned out that it wasn't the act of taking the pictures which had the greatest importance for me after all, but it was that something was being conveyed by the photos. So the feel of the camera, or the workmanship or capability of it, wasn't the important thing. But the feelings which a photo evoked were.
I'd been concentrating on the taking of photos and I'd forgotten about looking at photos — which is, of course, what we do with everyone else's pictures.
On reviewing my pics, the ones which stood out were the enigmatic ones, the quirky ones, the oddities which needed a bit of study and some hunting-about within the photo to see what it was actually showing or revealing, rather than being just a memento of an experience, or some place I'd been to, and which didn't really mean anything to anyone else.
Camera variety
These pictures were taken with a huge variety of cameras; teeny pocket ones with a fast shutter button and reasonable zoom; a Fujifilm F550, Sony RX100 MarkV, Sony WX350, Lumix LX2, iPhone 4, iPhone 6S Plus, Casio ZR-1000, Canon Ixus 510 HS, Sony F828 (the old wiggly one with the tilt-up-and-down lens), and bigger ones like Olympus E-M5, E-M1, PEN-F, Leica M9, Sony A7S, Canon 300D and the odd Fujifilm Real3D W1. But the camera doesn't really matter; it's the lens which delivers the picture: Panasonic 7-14mm, Canon 28-300mm, Leica 21mm, Leica 16-18-21mm WATE, Panasonic 14-150mm, and Sony 55mm.
This article illustrates some of my quirkiest which, I think, bear at least a bit of scrutiny. They're all pictures of places, but they're not meant to be representations of those places. They're intended for exploring as images, and for simply revelling in the shapes and colours, and the feelings they evoke.
Oh, and I'm teaching photography at Shanklin on the Isle of Wight on March 8, 9, 10, and in Atsitsa on Skyros Island, Greece, from June 30 to July 7. And we'll all take photos there of things which "don't exist": Photos of Joy, Scale, Uncertainty, Imbalance, and so forth.
Related Articles