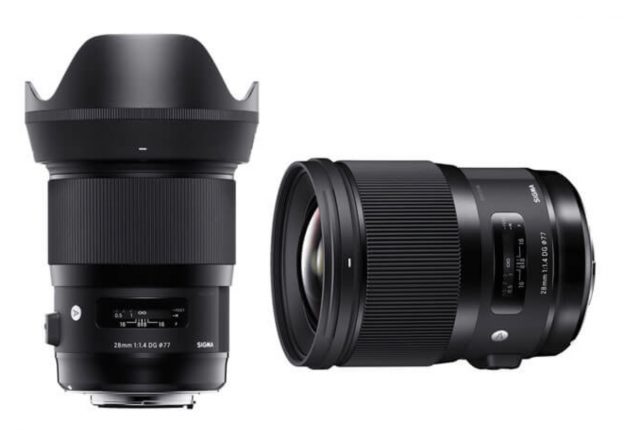 With the arrival of the L-Mount Alliance and the prospect that a large proportion of Sigma's existing lens range will become available to SL and CL/TL users, we are looking forward to exciting times. To start the ball rolling, Sigma has just confirmed that 11 Art lenses will be produced in L-mount versions.
You can check the latest news Sigma's announcement here on Leica Rumors.

I've written about the impressive range of Sigma Art lenses before, noting that while they are much cheaper than equivalent SL optics, they are not necessarily inferior in performance. That remains to be seen, of course, once we start looking at the rest results. But if size and weight is anything to go by, these lenses are built with top-flight optical performance in mind.
The new Sigma 28mm f/1.4 DG HSM Art is a case in point. At around £1,100 (currently in Canon, Nikon and Sigma mounts only), this could be a huge magnet for SL fans. The Leica 50mm f/1.4 Summilux-SL, for instance, costs a cool £3,865 and I cannot imagine a 35mm or 28mm f/1.4 being much cheaper. The 75mm f/2 Apo-Summicron-SL is currently the cheapest prime at £3,560.
DPReview has had its hands on a production 28mm Art lens:
We first met the 28mm F1.4 Art at Photokina, where Sigma promised it would produce "best in class" performance. Now that we've shot with a full-production lens for a little while, we're starting to understand where Sigma is coming from – this lens is very sharp indeed.