No sooner had Don Morley piqued my interest in the fast 7Artisans 55mm prime than I was hitting the Amazon buy now button. It was the promise of a native TL mount lens for use with my CL that was the deciding factor.
Well packed
The lens arrived yesterday and, if the general presentation is anything to go by, this is nothing if not good value.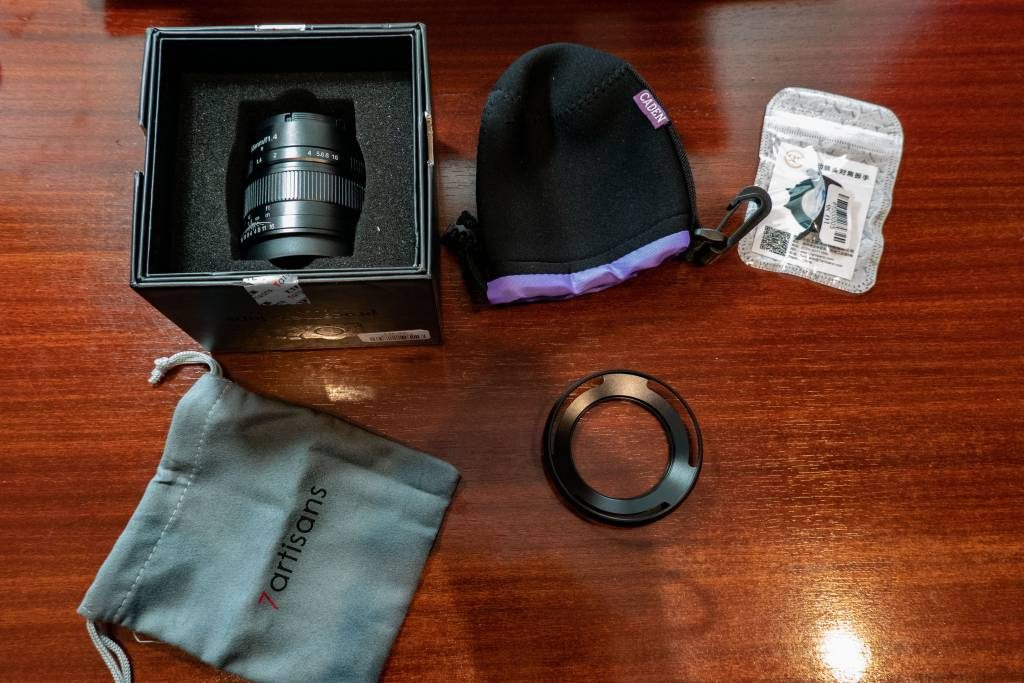 A substantial box with black foam lens cut-out is perhaps not up to Leica standards, but it is good by any other yardstick. It is, however, the complete package that impresses.
In addition to the lens, you get a screw-in low-profile hood, a stick-on foot for the thumb (which I have carefully filed away in the box), a soft lens case and a more substantial padded pouch.
Missing, as far as I can tell, is the promised cleaning kit. I'll check this with the suppliers, although for me it isn't a big issue. I suspect they've thrown in the focus attachment or the second pouch in lieu. Don Morley's accessories were identical to mine.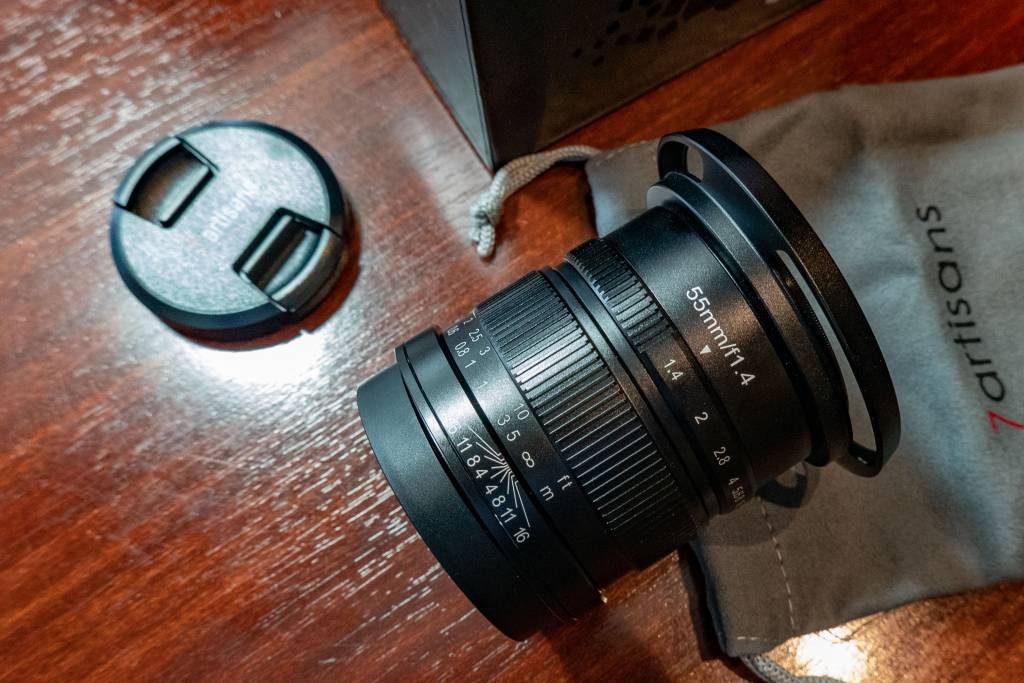 Bronze to the core
The lens itself is finished in a very attractive matte black. It looks very much like a TL lens would if Leica had bothered to add an aperture ring (sore point, just mentioning it). The aperture and focus markings are all in white. Fade or wear could be an issue in the long term, but I have no reason to suggest this other than the low cost of the lens.
The L-Mount itself is finished in black and my first thought was plastic. But it isn't. It is made from the same aluminium as the rest of the body; it's just that it looks a bit odd in comparison with all the other L-Mount lenses you've seen. If you've ever owned a high-quality Novoflex adaptor, however, the black finish to the mount ring is almost identical.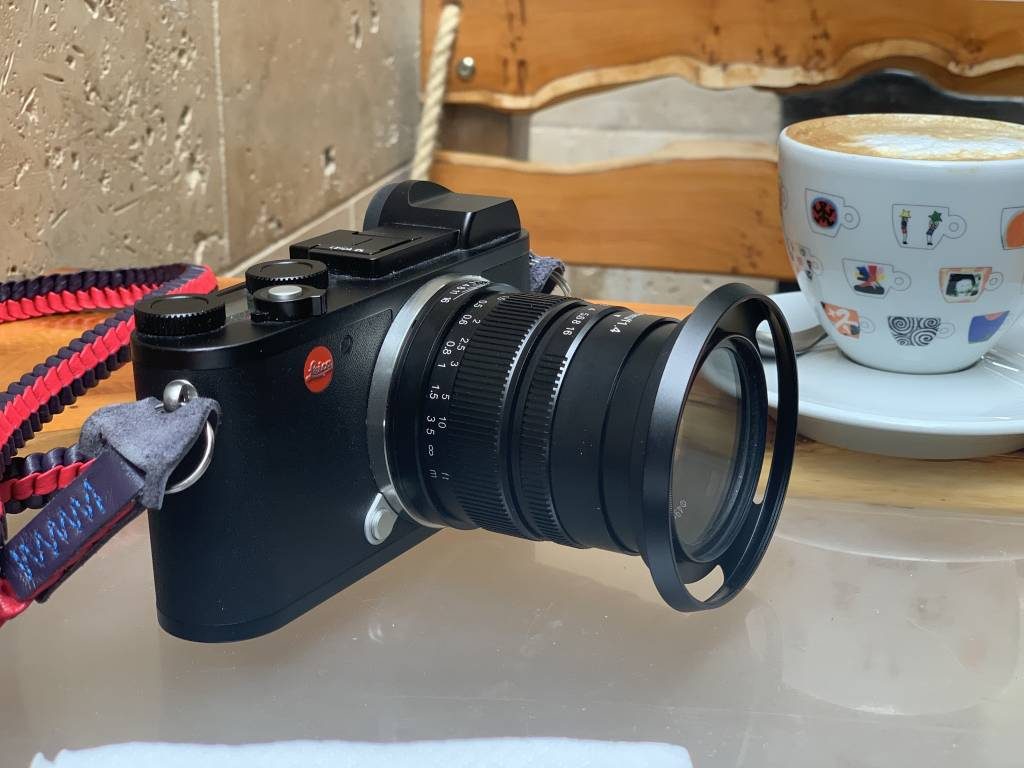 The manufacturers say there is bronze core to the lens. The rear cap is a cheap plastic push-on affair without the twist-to-lock of the standard L-mount cap. Overall, though, the build quality impresses.
Design is less complex than that of the Leica 50mm Summilux which has eight elements in five groups. There are two floating elements and one aspherical. The 7Artisans, in contrast, has six elements in five rounds. I can find no reference to aspherical or floating elements.
On paper, then (and no doubt in practice), the Leica is a more capable lens. The extra glass and, I assume, heavier metal construction, goes a long way to explaining the added weight. It also goes some way to justifying the 23x price premium. Don't sell your Summilux just yet.
Perfect fit
The lens is a perfect fit on the CL with just the slightest movement at the mount, but no more than you get with a Leica lens on the same camera. I made a point of checking that after reading criticism elsewhere.
Other reviewers have complained about the aperture ring lacking click stops, but it does move smoothly and is sufficiently damped to avoid inadvertent movement. I have no complaints.
The focus ring is also smooth in my hand, although "buttery" isn't an adjective I would use in this instance. It is perhaps just a little less sophisticated in movement than the focus ring of a standard TL lens. This is a very minor point, though, and it is very subjective.
Smart hood
The hood is ultra-low profile and screws into the 49mm filter thread. It fits closely, however, and is very neat, without that out-on-a-stalk impression given by many third-party screw-in hoods. The finish perfectly matches that of the lens, with its matte black appearance.
A bonus is that the hood has a front thread, also 49mm, and I was able to install a spare B&W UV filter without a problem.
As an aside, if you spend £3,300 on one of Leica's retro Summilux fifties you will find that the supplied hood does not accept a filter. There is no easy way of using a filter with that lens, other than by sending the hood back to Leica for modification (which is probably not a brilliant idea because this is a collector's lens).
However, into that particular breach steps the indefatigable Thorsten von Overgaard with his brass lens hood at $169 (£129). This is a sum not unadjacent to the full cost of the 7Artisans lens, hood, line and sinker.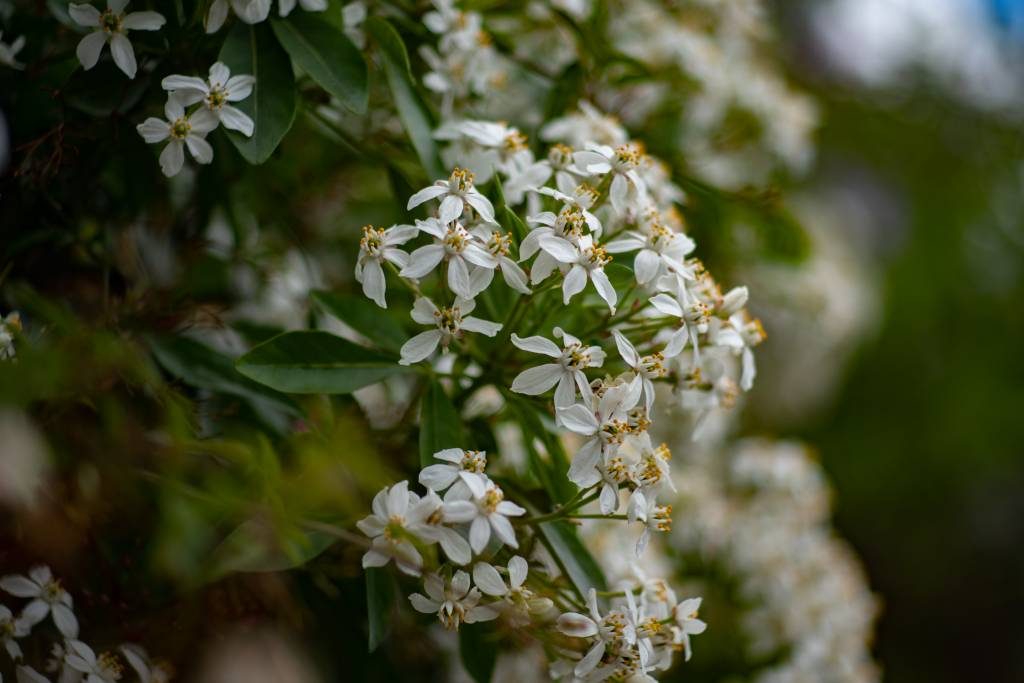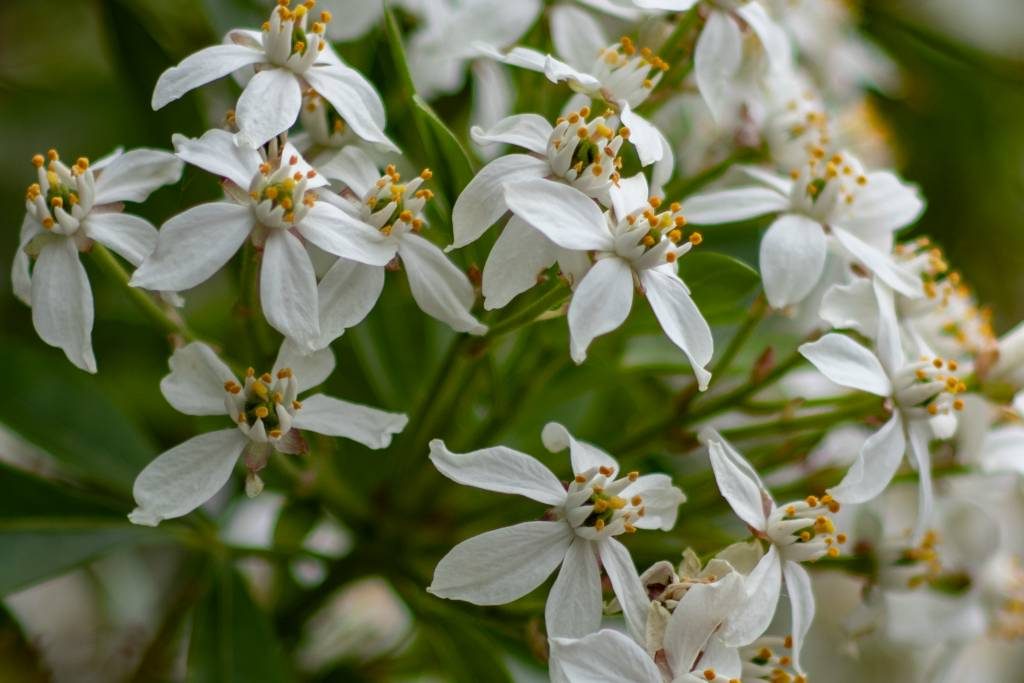 Value
All in all, this lens is superb value for £139, including taxes. Strip out the VAT and it costs only £116. Quite amazing, really, when you see this lens on your camera. Even so, we appear to be paying a premium for the new TL mount. This same lens is available on Amazon in E-Mount and X-Mount for only £90. More gasps of astonishment.
It definitely looks good on the CL and fills a gap in my stock of TL primes. I have the 18mm, 23mm and 35mm but lack the 60mm.
This lens is a mechanical manual focus affair, of course, just like an M optic, but the CL is a great tool for use with manual lenses.
At 51mm in length (at infinity) it is almost identical to the 50mm Summilux. As with the Summilux, this lens extends as you focus closely — by 10mm compared with 8mm on the Summilux. With the mount added, for use with the CL, the Summilux is 60mm in length at infinity and 65mm at 0.7m.
With the Summilux hood extended, and at 0.7m, the overall length of body and mount is 75mm. The 7Artisans, with its integral mount and very narrow hood, maxes out at 73mm. I think it fair to say that there isn't much in it, except in weight. These are my measurements, by the way, and may differ marginally from published figures.
One important difference in favour of this lens is that the Leica Summilux, in common with most modern Leica lenses, focuses down to only 0.7m. That's a limitation of the rangefinder mechanism. The 7Artisans will halve that distance, down to a useful 0.35m. Many photographers will find that this provides enough justification for purchase.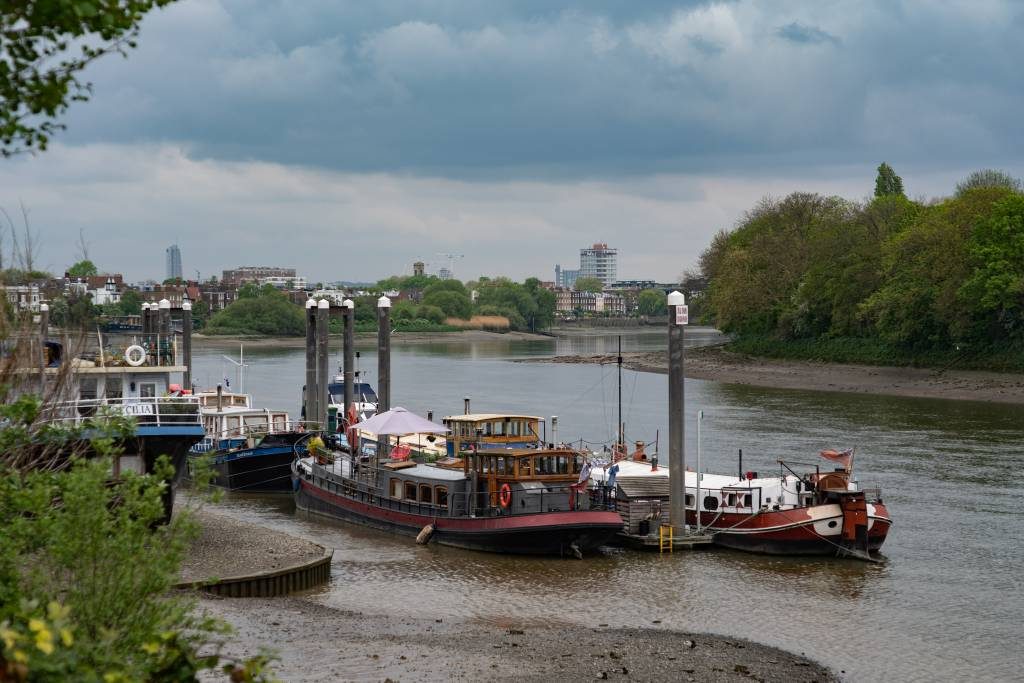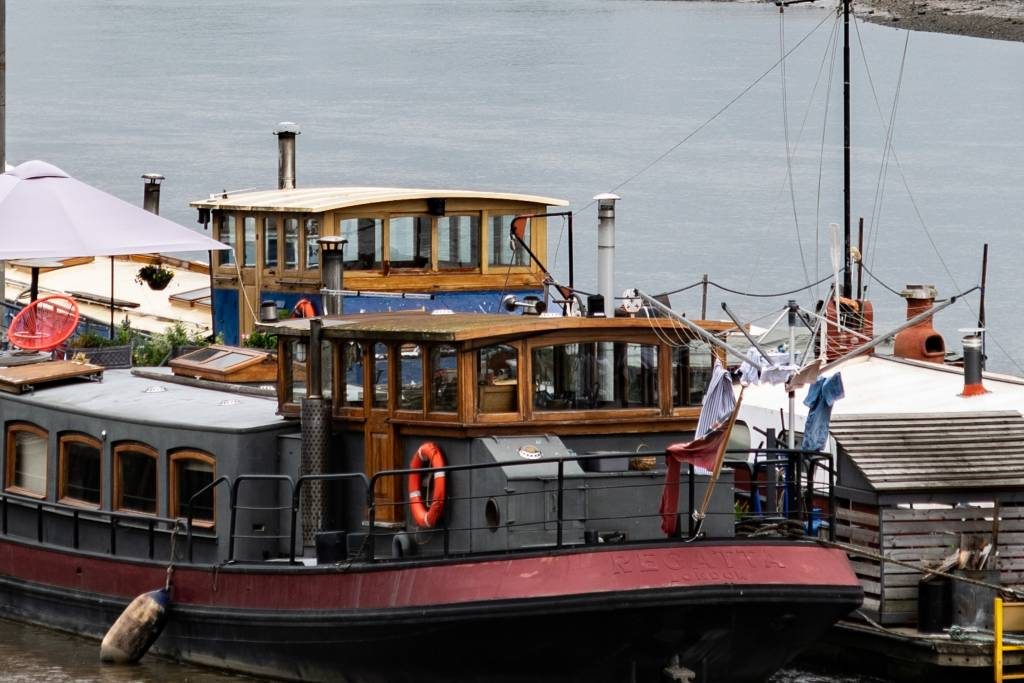 As I pointed out yesterday, I do have several 50mm M lenses that would produce a 75mm focal length on the CL, slightly shorter than the 82.5mm of the 7Artisans but to all intents and purposes identical. And, there is little doubt that the 50mm Summilux-M, for instance, is technically superior to the 7Artisans and will, I am sure, produce greater image quality. It ought'er.
But the addition of a mount adapter adds to both weight and length. The 7Artisans, I can see immediately, makes a more attractive and less bulky outfit. It's also cheap enough to throw in the bag in readiness for really low-light situations without worrying too much about the cost or the risk of losing it. It also makes a good low-light play if you don't already own an f/1.4 and have little use for one. This cannot be said about its 50mm Summilux oppo.
The 7Artisans, with its integral mount and hood attached, weighs 305g compared with the standard 50mm Summilux (not the retro version mentioned above in relation to the Overgaard hood) which weighs 420g with the built-in hood and Leica M Adapter attached. The adapter alone weighs 70g and costs an eye-watering £300, although third-party alternatives are cheaper.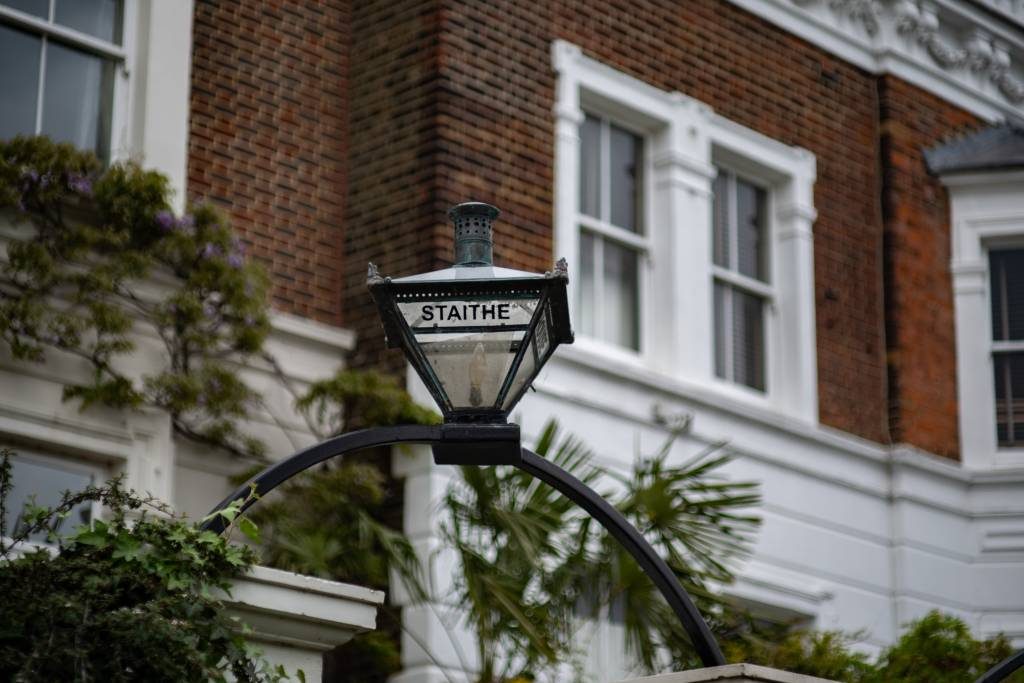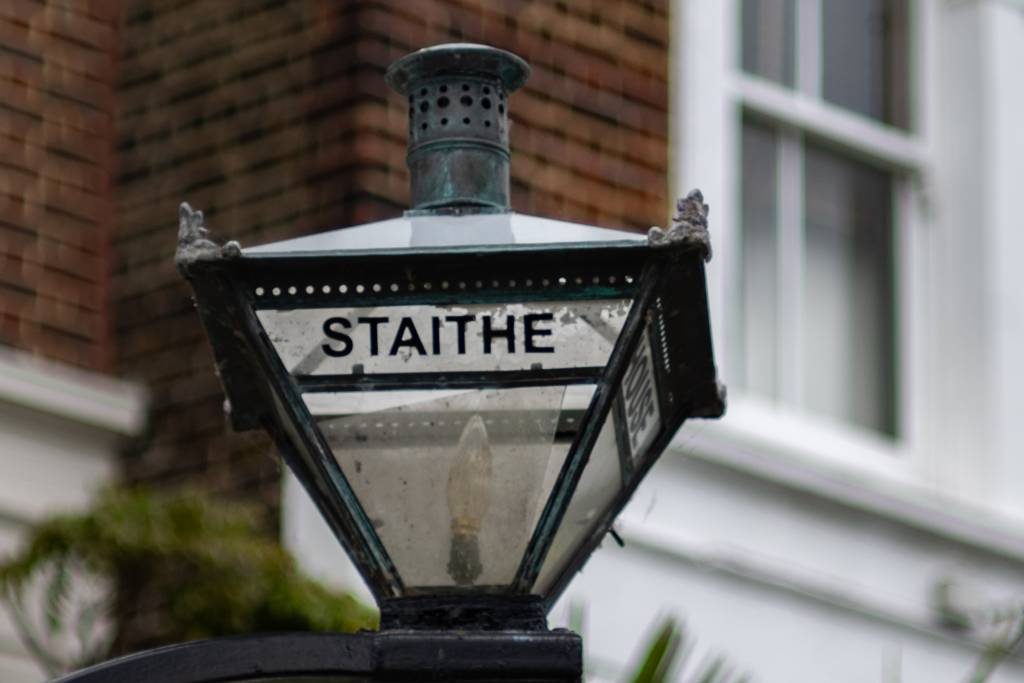 Walkies
Later yesterday I took the 7Artisans 55mm out for walkies and grabbed a few quick shots. It's too early to make judgements and, as with any new lens, I was getting used to the manual focus.
Focus performance with a fast lens tends to improve with practice, even when using an EVF instead of a rangefinder. I did make a few immediate observations, however:
Surprise No.1 — it takes photographs
Surprise No.2 — it takes good photographs, if a little soft in render
Surprise No.3 — the ergonomics are good and the lens handles well
Surprise No.4 — it looks as though it were made especially for the Leica CL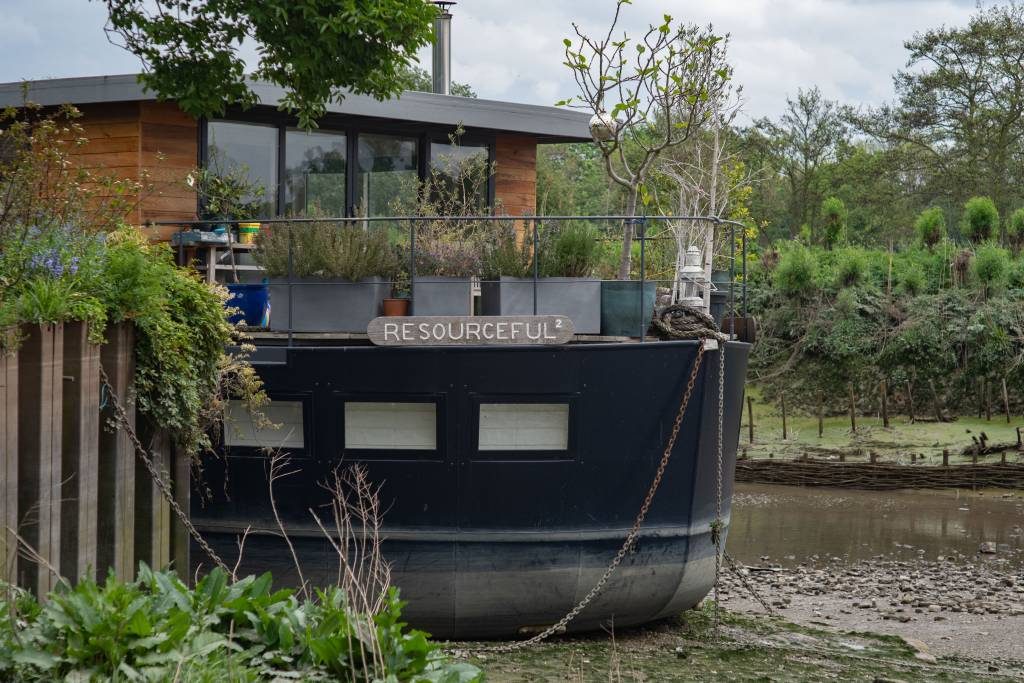 My initial verdict is that the 7Artisans 55mm f/1.4 TL is superb value for money. I don't think anyone could dispute that. It certainly doesn't look or feel like a £139 lens and, given a random guess without knowing the facts, you could stick £500 on that price and still regard it as good value.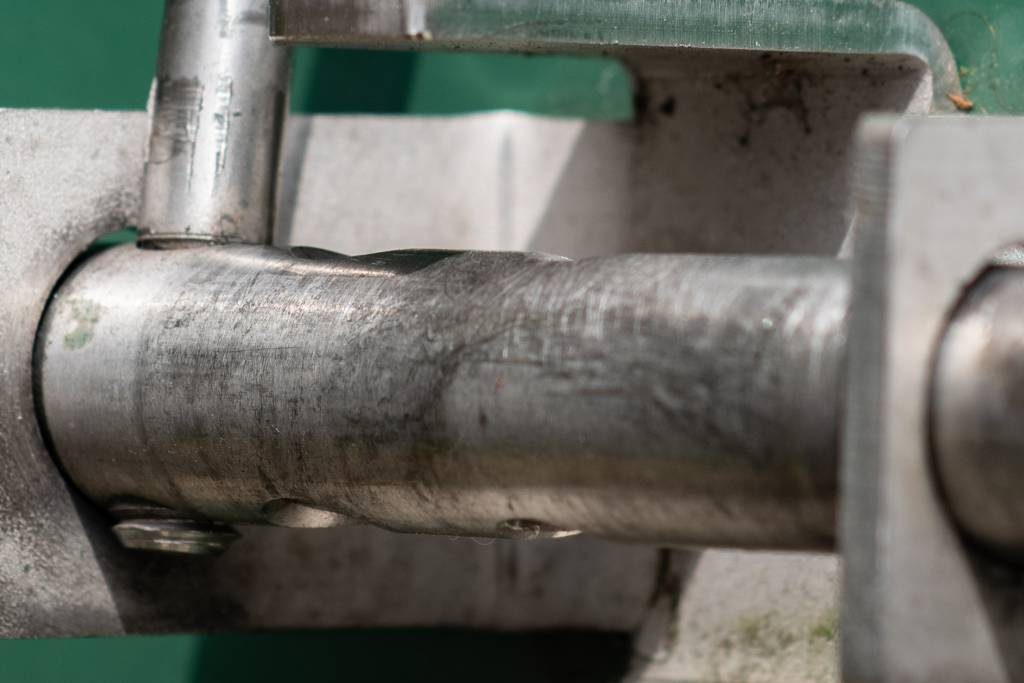 Admittedly this is just the first day's experience, backed by few random snapshots. We need to see how robust it is in use, whether it holds together properly, or whether things get sloppy after a time.
Shortcomings
One of the oft-made criticisms of cheaper lenses is the risk of shortcomings in quality control, differences from one lens to the next, the chance of control sloppiness over time and, of course, optical performance. That's why you pay Leica several thousand pounds to be sure none of these potential hazards will come to haunt you.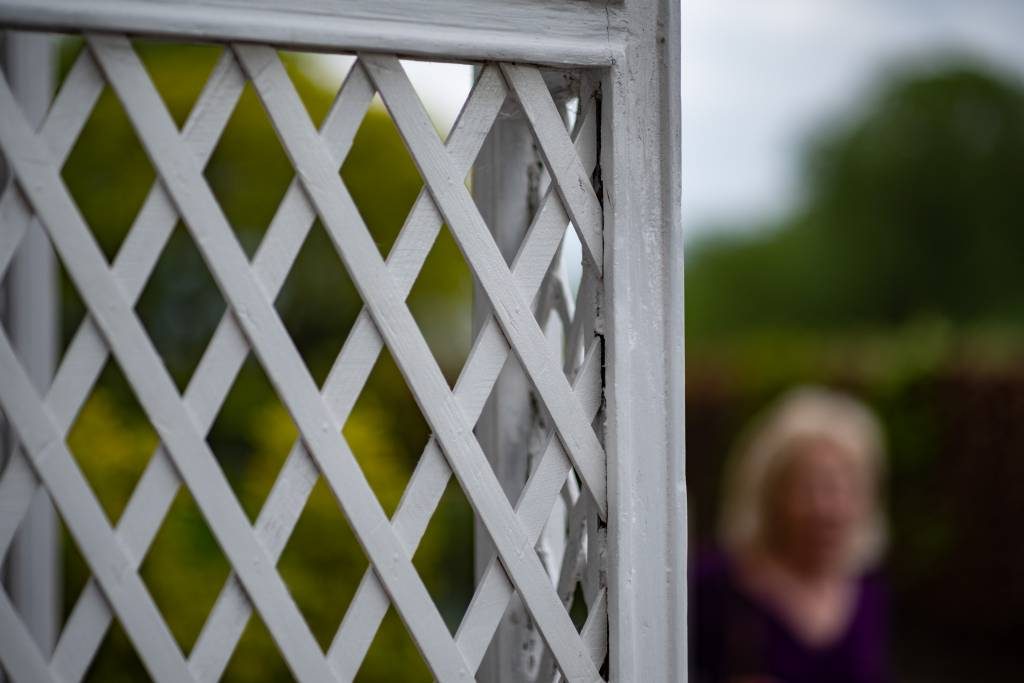 Leica claims to reject more glass than any other manufacturer. Only the best will do. If you've ever visited Wetzlar you will be handed a large box of discarded optics to rummage through and take one as a souvenir. It could be a dissed Noctilus glass if you're lucky. And Leica lenses (M lenses, that is) are painstakingly assembled by hand at Wetzlar.
None of this personal attention to detail is possible when producing a fast lens at a retail cost of £116. It would be unreasonable to expect otherwise. And the quality of the 7Artisans is, therefore, all the more surprising.
My first inspection of the 7Artisans lens raises no question about built quality. If there are snags they are yet to appear.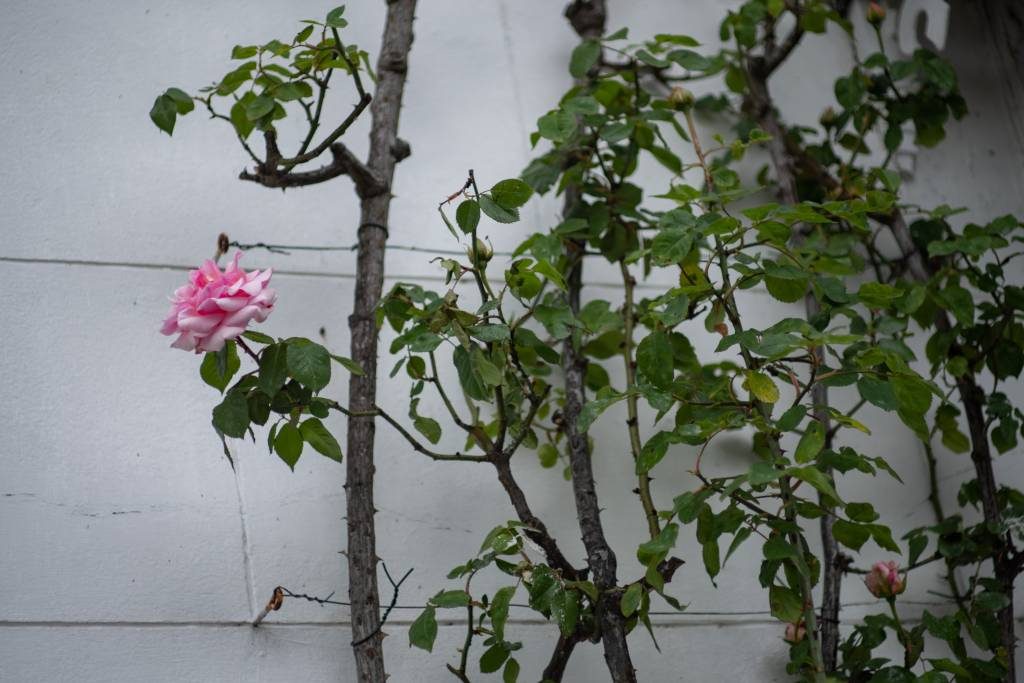 My friend Don Morley, a much more experienced professional photographer than I will ever be, is very pleased with his 7Artisans:
I am perfectly happy with the Leica TL zooms on my CL so will probably never use the 7Artisans in decent light outdoors. I saw it instead as a wonderfully cheap lens capable of extending my own range of poor-light portrait and night-time street photography opportunities, where I might add corner definition is VERY rarely of any importance — not that I think my 7Artisans is corner soft.
Verdict needed
Above all, we need a proper verdict on the image quality. It's no APO-Summicron-M for sharpness, that much is obvious even after a brief acquaintance. But it does have character and that's what many photographers like. I'm looking forward to doing a few portraits because I think this lens will be ideal for the purpose.
For £139 it is a steal and undoubtedly worth a punt, as I have said before. If you own a Leica T, TL, TL2 or CL, then add this lens to your camera bag and you'll have a lot of fun. That much I know without further investigation. Fun it definitely is.