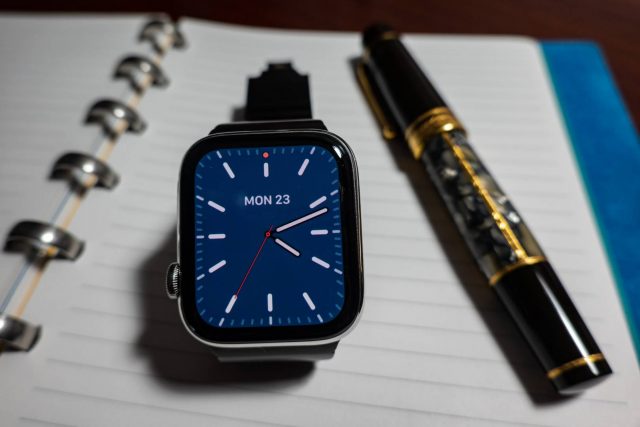 Readers know that I'm a bit of a smartwatchofile. I belong to a demographic that must feature in the worst nightmare of the established mechanical watch industry: The one-time fan who gave it all up for a smartwatch.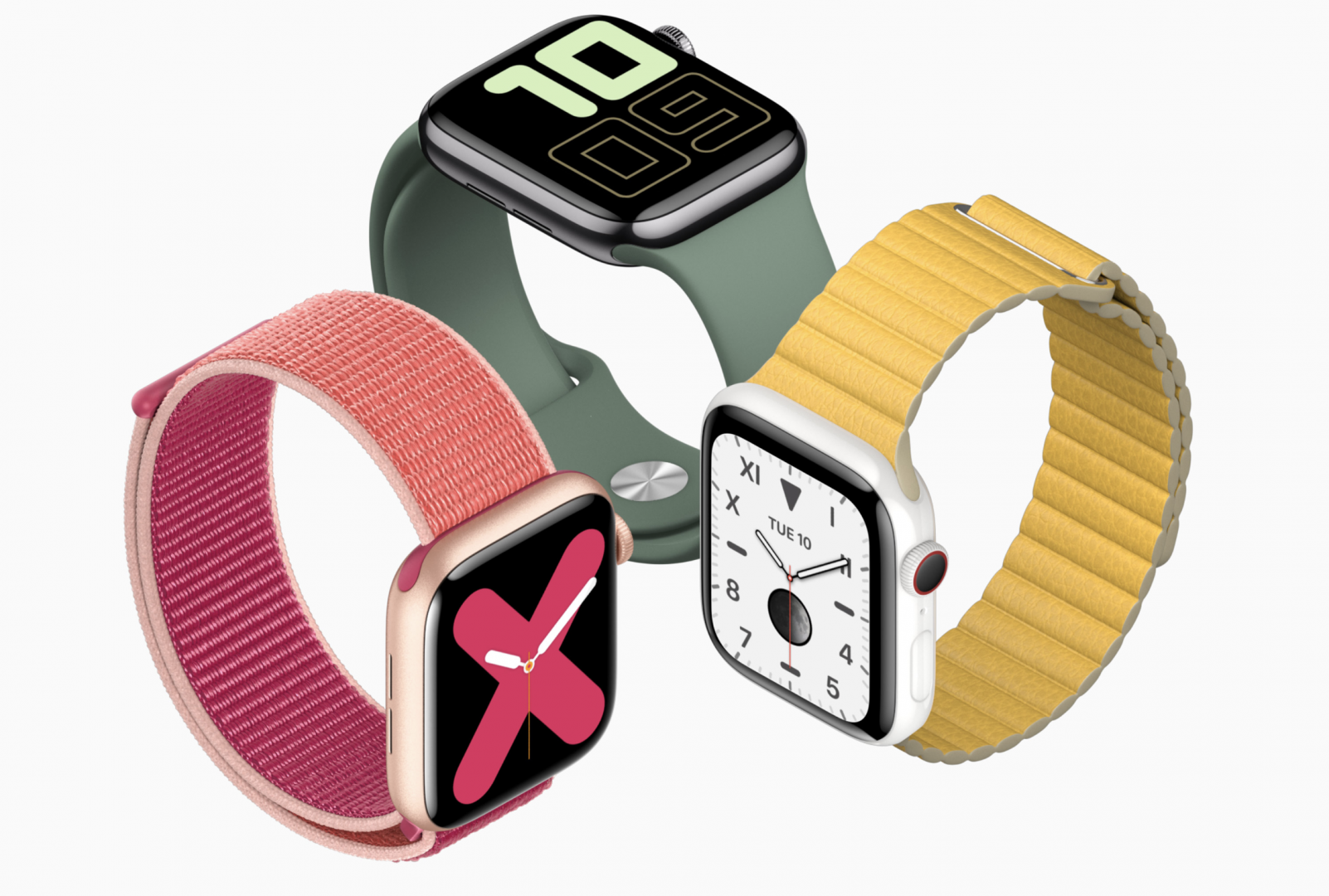 At one time I was a committed collector of traditional watches, almost all of which had been made in Switzerland. I had a watch winder thingy on my dressing table (surely the epitome of nerdiness) which kept four favourites ready charged in case I couldn't decide which to wear in the morning. I knew a thing or two about watches and, I suppose, I was within a hair's breadth of starting a blog on the subject.
Pushover
Then came the original Apple Watch in April 2015. As an established Macfile, I was a pushover for a smartwatch, although my perception of what I would find useful was way out of kilter. I imagined dealing with messages and emails, making the odd phone call and working wonders with international time zones.
What I did not anticipate at the time was that the benefit of the Watch would turn out to be almost entirely related to health monitoring. It's the reason why I wear it all day, every day, and could not now consider returning to a mechanical watch, however attractive it is.
My one remaining Swiss timepiece lies loved but unused in a drawer. I have become a total convert to technology for the best of reasons.
Classless
The Apple Watch is a perfect example of one of those classless quality devices that are just right. I do not feel envious of others wearing Rolexes or, even, Patek Philippes. On the contrary, I feel rather pleased with myself because my Apple Watch is a microcomputer which looks after me day in day out. It looks good, the quality is high and, with the metal link bracelet, it is just as easy to wear as any mechanical watch. And it's a lot cheaper, although it won't last as long. Don't buy one of these as an investment.
Despite this, the Watch editions so far have been hampered in one particular respect, setting them aside from the traditional wristwatch. The common perception is that a watch is for telling the time. Although this is no longer so, most smartwatches to date (including Apple's earlier offerings) have presented an uninformative (and rather uninspiring) black screen whenever you glance down for the time. Sure, lifting the wrist brings the display back to life, but it should not be necessary and can send the wrong signals if done in a meeting.
Always on
The good news for potential buyers of the fifth iteration of the Apple Watch is that it is always on. Just like a proper watch. There is now no need to stare at a glossy black screen and no reason to tap the display or raise the wrist to tell the time. Veteran Apple watcher (no pun) John Gruber gives us a good insight into the feature:
Series 5's always-on display solves my single biggest complaint about Apple Watch since day one. It's not perfect, but it's more than good enough. No other feature or improvement to Apple Watch to date has ever made me this happy. The watch face doesn't really stay on on all the time — instead, when on previous Apple Watch generations the display would turn completely off, the watch face goes into a low-power mode. The display dims (but remains bright enough to be legible in most conditions), second hands go away, and you pretty much just see the hour and minutes. Raise your wrist and it fades in to full brightness. Notifications do not appear on screen while the watch is in its low-power state.
Other manufacturers have already produced watches with an always-on feature, but Apple's implementation is extremely elegant and it works perfectly. For established fans, it makes the Series 5 a must-have. I had not intended to upgrade this time, but this one feature alone made it mandatory.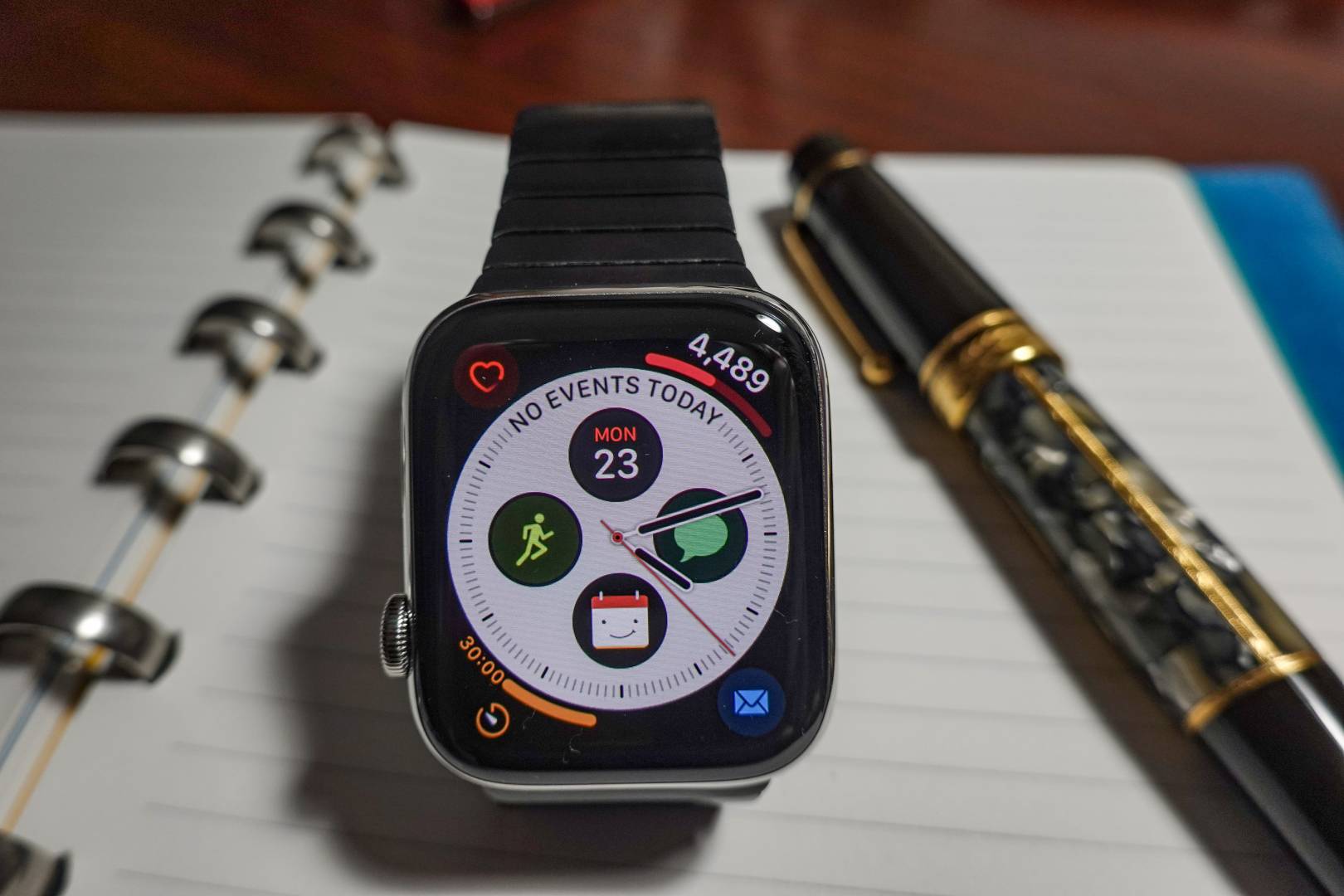 The new watch faces released with Watch OS6 add a fair bit of interest and you can see the Meridian face in the accompanying photographs. I like the way the watch face occupies the full screen with the four complications occupying centre ground (in this case, initially, I have day and date, steps, digital time and battery usage).
There are alternatives to display even more complications from a long list. And, of course, you can swipe through your favourite faces while wearing the watch — perhaps a full set of complications for daytime use and an elegant, simple watch face for evening wear. The graphics are so good that, at first glance, it all looks just like a mechanical watch.
Change and a rest
They say that a change is as good as a rest, so this time I've opted for the silver-finish stainless-steel 44mm case in preference to my previous black watch. The old black link bracelet has been pressed into service until Apple can supply the matching silver.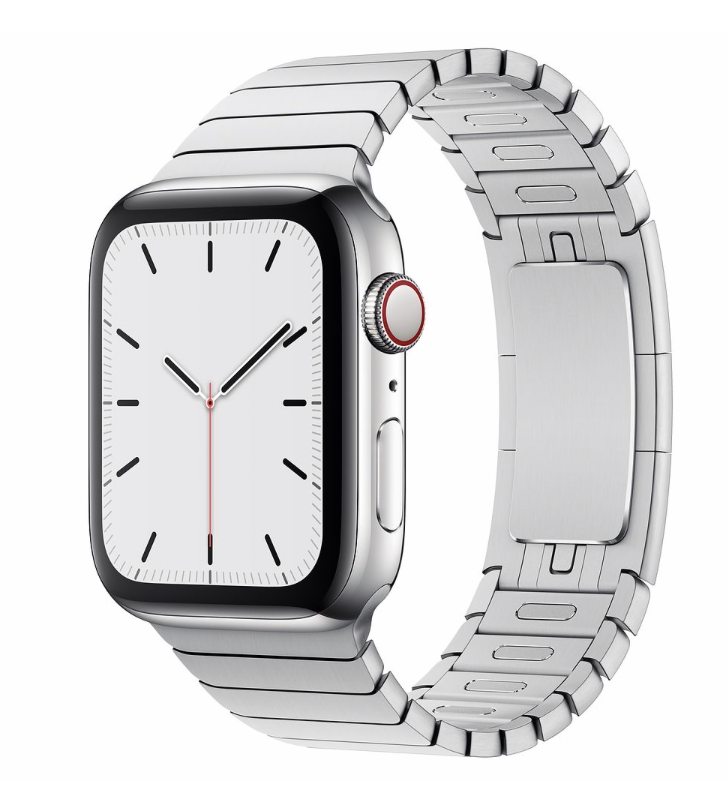 Previously I've written about the importance of the Watch when it comes to health monitoring. For me, this is the single most important aspect of wearing a smartwatch as opposed to a traditional watch.
As someone who has previously suffered from atrial fibrillation, having a monitoring device permanently strapped to my wrist is a great comfort.
Lives have already been saved around the world by this one feature alone. Recording of exercise and heart rate is extremely important and helps build up a long-term profile which doctors find helpful as an aid to diagnosis or review of medication.
It's unfortunate that the main demographic for smartphone users tends to consist of younger people. Yet it is older people who can most benefit from the health features found in smartwatches and in the Apple Watch in particular.
The fall monitoring feature is of crucial importance to many older people; sadly they are the least likely group to recognise these advantages.
The Watch knows if you fall and will call an ambulance if you do not respond by pressing the OK button. It sounds a bit dramatic, but it is a vital feature for many older people living on their own. You can turn it off if you don't need it, of course.
But only a couple of weeks ago I was chatting with a 92-year-old friend who has walking difficulties. Last month he slipped and fell at home. Although he wasn't injured except in pride, he just could not get up from the floor. Many older readers will recognise this problem.
Assistance
So he slid himself along the hall and into the sitting room (where the carpet made progress more painful). He then had to pull the telephone off its table by the cable before he could call for assistance. He was incredibly lucky because, if he had injured himself, he might not have been able to get to the phone and the consequences could have been disastrous.
Carrying a smartphone around is a good second-best, but how many of us keep a phone constantly with us while at home? A push-button emergency assistance device carried around the neck is another possibility —my friend now has one of these — but it is something else you have to remember to wear and can easily forget. The smartwatch, on the other hand, is with you constantly.
Important Note: If you are buying the Apple Watch 5 for fall monitoring, make sure you pay the extra for the cellular model. There is a small monthly fee of around £5-7 to pay to your phone company but it is essential if you wish to have full coverage. It's a small price to pay for peace of mind.
What happens, though, if you fancy the health monitoring aspects of the Apple Watch but still want to wear your favourite Breitling or IWC? In that case, there's nothing wrong in wearing two watches, one as the jewellery element, one as the practical live saver. This is actually becoming fashionable.
After four-and-half years with the Apple Watch, I cannot now conceive of a time when I would ever think of going back to my IWC Pilot Chronograph, however pretty, functional or desirable it may still be.
What about you? Do you wear a smartwatch or do you feel it is just a gimmick and unnecessary?
Related articles