Sigma's quirky new fp, said to be the world's smallest full-frame digital camera, seems to be taking the Japanese home market by storm. Despite arriving on the shelves only on October 25, it outsold all other cameras in October and is powering ahead in November.
Apparently advance orders had been modest, but positive reviews and the experience of actually holding the camera seems to have unleashed a rush to buy. Against a backdrop of the declining fortunes of the camera industry, it's encouraging that something so unusual has captured the imagination.
A report in Digital Camera Review shows the fp kit (bundled with the 45mm f/2.8 DG DN) was the best seller during the second half of October at major retailer Yodobashi, ahead of a trio of Sonys and the Canon EOS 90D.
The body, without the lens, was the tenth-best seller which gives a good indication that the kit is the most popular choice, at least in Japan. Over at MapCamera, the Sigma fp headed the sales list overall for the month of October.
L-Mount future
From the vantage point of an L-Mount convert, Sigma's success bodes well for the future of the system. With the backing of the Leica name and reputation, the alliance has had a successful year. Sigma, in particular, has sailed into view in a most remarkable way. The professional-quality Art lenses are serious tools at an attractive price and the new camera seems to be overcoming its quirkiness.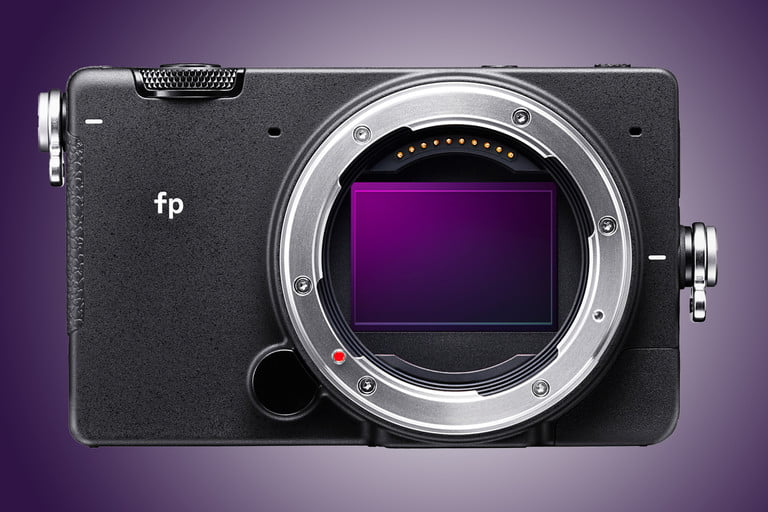 Many of us will be looking at this camera primarily because of its extremely small size. Together with that really rather special f/2.8 45mm, it makes for a very compact and light entry into the full-frame world. It lacks a viewfinder, which is perhaps its biggest stumbling block in the stills market. But it is aimed primarily at videographers. Yet it is likely to gain fans among stills photographers and some are already getting worked up. Steve Huff, for instance, has rushed out and bought camera, lens and that rather unusual accessory viewfinder. Steve's enthusiasm for the camera is in full flow and this, alone, will hardly harm Sigma's prospects. Steve is a world-class enthuser, as we all know.
The L-Mount Alliance, after open ten months of product available (other than the Leica SL, of course) seems on course for success. We now have four excellent cameras — SL2, S1, S1R, S1H and Sigma fp — and upwards of 45 lenses. All cover a wide range of prices and all offer good build quality and great performance.
It will be interesting to see how things go with the Alliance over the next twelve months. Unlike other sectors of the market, the Alliance is fully focused on one project and offers the sort of choice and interchangeability that only micro four-thirds has managed to deliver in the past.
---