How to describe a sensor with relatively more or fewer pixels? Larger, smaller? Most people do. Reader David B raised this issue when commenting on our story about the "larger" sensor that will come to the Leica Monochrom M10 in 2020.
Was I suggesting, he asked, that the new Monochrom would have a physically larger-area sensor, perhaps medium-format size? I replied that I had used "larger" in a colloquial sense, because, these days, most people do.
Many talk about a sensor with more pixels as "larger" and it is generally understood. No one would seriously infer from the article that Leica is about to squeeze a medium-format sensor into the Monochrom M10. They might assume, however, that I am loose with my choice of words. They would be right, although I did it knowingly.
I agree entirely with David B. "Larger" or "smaller" is a sloppy way of referring to the number of pixels on a sensor (except in the strict context of actual pixel size). It should be reserved for differences in sensor area, in the sense that an APS-C sensor is larger than an m4/3 sensor. Readers of many articles are left to decide what it means from the context.
Just being dense
Ideally, I would always use density as a description — because it accurately reflects reality. A 47 MP sensor is denser than a 24MP device because it crams more pixels onto the same area. It does not imply a greater area. I did use "dense" once in yesterday's article, as an alternative description, but I am never very sure if it is accepted. I seldom see it elsewhere.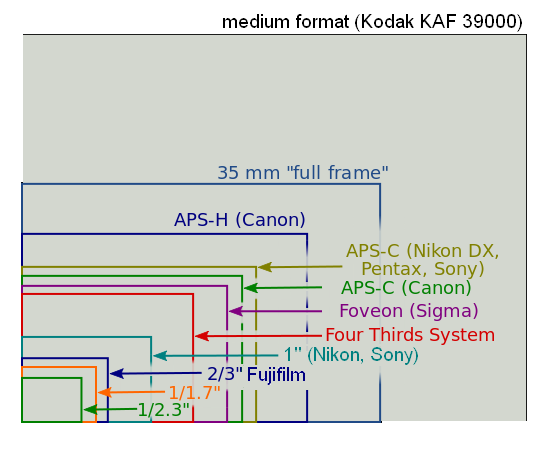 What do you think when you hear that the new version of an established camera such as the Monochrom has a "larger sensor"?
Do you imagine that it is denser in pixels or larger in area than, say, the 36x24mm dimensions of a so-called full-frame sensor?
In general, I have often avoided the term "denser" because it sounds a bit pedantic.
The world at large continues to bandy around "larger" and "smaller" and expects you to know from the context whether this means a difference in the area or the use of more pixels in the same area.
Should we establish a clear Macfilos Diktat for the future? What about restricting "larger" and "smaller" to sensor area, where they rightly belong, and adopting density to describe the number of pixels on a particular area. The alternative, I suppose, is always to spell out "with more pixels" or, as David mentions, "a greater number" or "larger number".
He is undoubtedly right, but common usage often says otherwise, largely because alternatives are ungainly and "larger" or "smaller" is generally convenient. Using density seems to be the answer.
Or are we just being pedantic?
Over to you, David B and readers in general. Discuss.