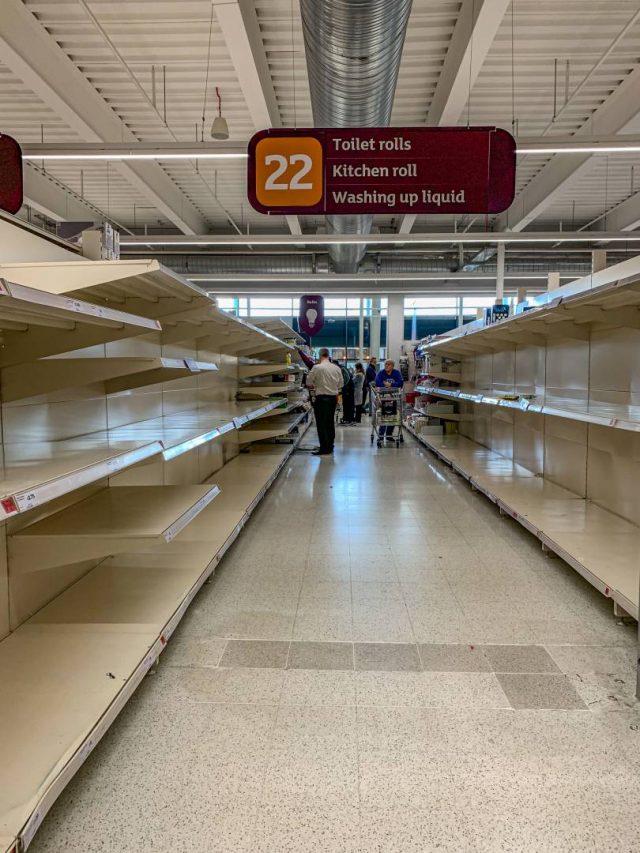 Over the past few weeks, I've been plodding on with photography posts. I've thought several times that I should mention the elephant in the room — Coronavirus. But it seemed to me that there was nothing I could usefully add. I reasoned that the last thing anyone needs is me voicing an opinion. We get enough of that from the general press. But I think it does need mentioning once, just so you don't think I'm oblivious to what's going on around us all.
All readers are worried by what is, frankly, an unprecedented set of circumstances. While I have been publishing stories, as usual, the pandemic is constantly at the back of my mind and there is no doubt that it does to some extent suppress creativity. I'm distracted, our contributing authors are distracted and, I'm sure, readers are feeling the same.
The situation is compounded by the fact that several of our contributors, including me, fall into the high-risk age group and some, I know, suffer from those "underlying health concerns" that we read about every day. Just a week ago I cancelled a planned ten-day visit to Germany and several friends thought I was overreacting. Now everything is being cancelled and I am sure that pretty soon leisure travel will cease altogether.
Staying at home
Here in Britain, those in high-risk groups are being asked voluntarily to self-isolate for three or four months and I will do my best to comply. I am already avoiding public transport for all but absolutely essential travel and, like many of you, I am becoming increasingly aware of the need for "social distancing". So far, Britain remains largely open for business but other countries in Europe have already taken more drastic action. I have no doubt we will have to follow soon.
All of us, I am sure, will have fewer opportunities during this year to get out and take photographs, especially those travel photographs that we all appreciate.
Most of those events which provide material will not take place and city streets are already becoming deserted. Last week, the Photography Show in Birmingham was cancelled and I now have little doubt that photo fairs such as Photokina in London and Bièvres will not take place this year. Everyone is battening down the hatches.
While I should have more spare time in front of the computer, I could run out of things to write about, so I shall be digging into the archives a bit. I'm also encouraging contributors to do the same, perhaps recalling some pleasant excursions in less stressful times.
On a more positive note, I am looking forward to tackling all those little jobs that I've been putting off — throwing out junk, rearranging clothes, revising photo libraries and culling archives. I'm also planning to hone my rudimentary cooking skills since restaurants and coffee shops will soon be missing from our lives. I shall have to venture further than beans on toast.
Carrying on
Having now mentioned the virus and acknowledged the concern we are all feeling, I plan to carry on with general features. Be assured that I and our other contributors are not dodging the issue, we just feel that a little non-virus comment is welcome. So we will continue to agonise and pontificate, but only about lenses, cameras and photography (with the odd bit of technology thrown into the mix). If you like, think of it as a bit of escapism. It's something we will need in spadefuls in the coming months.
Above all, I hope that all our readers and contributors keep safe during what is undoubtedly a very dangerous time — particularly, now, for us here in Europe, the new epicentre of the disease. I have many elderly photographer friends, both in the various Leica societies and in the wider world. Some I have never met, but many I've known for decades. Some are on the other side of the world. But I wish you all well and hope that we can keep up our discussions over the coming months.
That's it on the pandemic, for now. Coronavirus mentioned, just in case anyone thought I was asleep. But from now, I hope, it will be business as usual on the blog. For the next few months, the frequency of posting might be a little less but I aim to keep going if I only for my own sanity. I'm glad to see that our little band of authors is already rising to the challenge, starting later today with David Babsky's experiences with the 50mm Noctilux and some cheaper alternatives.