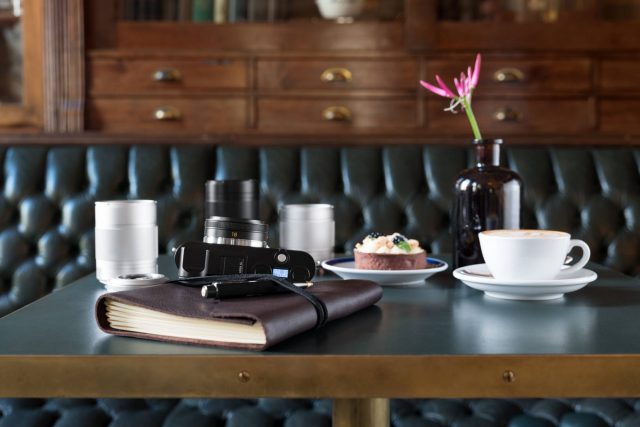 Sigma's decision to launch three APS-C primes for L-Mount is curious given that the only cameras they fit are both made by Leica – the TL range and the CL. These lenses were designed specifically for mirrorless cameras and have won plaudits from reviewers, particularly in their E-Mount guise. They are compact, light and well priced – at least in comparison with Leica's TL lineup which is now looking increasingly dated.
It is possible, of course, that adding the L-Mount to an existing lens is a relatively inexpensive process for Sigma. Perhaps the marketing gurus thought, simply, "why not". "We might sell some to existing Leica owners". From Leica's point of view, too, a few fresh lenses won't come amiss in boosting body sales, although I suspect the Sigmas will cannibalise sales of the TL lenses.
The new lenses fill three useful full-frame-equivalent focal length slots, 24mm, 45mm and 85mm. While the 30mm Sigma isn't a direct competitor for Leica's only TL f/1.4, the 35mm Summilux, it comes pretty near and, I suspect, will attract the same buyers. I like the 45mm focal length and would probably buy the Sigma in preference to the Summilux. It will be interesting to read the reviews and direct comparisons with Leica glass.
Interestingly, the 45mm full-frame f/2.8 is one of my favourite lenses for the SL2. It's so light and compact that it transforms the Leica into a more convenient package. For a full-frame lens, even one with a relatively slow f/2.8 aperture, it is super light.
Staggeringly, however, you can get all three of these fast APS-C lenses, covering all your everyday prime needs, for under £1,200 compared with the £1,900 you'd have to shell out to buy just the one Leica Summilux. Put another way, buying all Leica's TL primes (18mm, 23mm, 35mm and 60mm macro) will set you back over £6,000. You can more or less cover all bases with fast Sigmas for little more than one-sixth of Leica's bill. They won't have the Leica badge but…
Most people, I suspect, will be tempted by the Sigma trio and not just on price. They are modern, reputedly excellent (I haven't tried any of them) and light. Together, they certainly complement the TL/CL system.
I said above that Sigma probably thought they might as well sell these lenses in L-Mount even though they may have not expected vast sales. The alternative mount probably adds little to the overall production costs. In any case, these three lenses are eligible for Sigma's mount-swapping conversion so there won't have been much work to be done. Launching them in L-Mount guise is a no-brainer. They will certainly sell some to TL and CL owners at the expense of Leica.
These lenses, too, will attract owners of full-frame cameras, especially the S1R and SL2 with their 47MP sensors. As lightweight, compact primes they have a place on these cameras. The effective 20MP rendering on the larger sensor is not too far from that of the APS-C 24MP. Admittedly, on the old SL and the Panasonic S1, the megapixel count drops to just over 11, but this is still usable as I found in the past.
It's interesting, too, to explore the possibility of the use of L-Mount full-frame zooms on APS-C. The inexpensive but very competent Panasonic 24-105mm f/4 works surprisingly well on the CL and gives an equivalent reach of 36-158mm. It isn't too heavy or cumbersome, and it brings stabilisation. It can replace both the 18-56mm and 55-135mm Leica TL lenses, especially if you have one of those new 16mm Sigma primes in the corner of your bag for wider-angle stuff. And, even, the new Sigma 100-400mm has a place on your CL – as a useful 150-560mm telephoto.
The advent of the L-Mount Alliance has certainly broadened prospects and it is the best thing that Leica could have done. With these new additions, Leica's APS-C offerings will enjoy a new life.
But there could be more to it? Could we be about to see a new APS-C camera with L-Mount? It's an interesting question because the only company likely to produce a new APS-C body is Sigma itself.
Panasonic has stated quite categorically it is not interested in the APS-C market. Like Fuji, which took the decision to leapfrog full-frame in favour of medium-format to complement its APS-C offerings, Panasonic decided sensibly that entering the APS-C market would be counterproductive. With MFT and full-frame, they have arguably the best complementary range to appeal to the modern photographer. Ignoring APS-C is probably the best thing Panasonic could have done.
Another area of interest is Leica itself. Most commentators believe that the CL is due for an upgrade. One of the significant limitations of the entire TL/CL line up is the absence of stabilisation, either in the bodies or lenses. So a new CL with IBIS would be a positive move.
However, we can't overlook the fact that Fuji and Sony have the APS-C slot neatly trussed and ready for the oven (and Canon also is now showing its mettle).
As Leica has found, it is difficult to break into this market, especially at a premium premium. A new CL will sell to the usual suspects, of course, but it will need more than that to drive a wedge into the Fuji/Sony duo.
Despite all this, for the past eighteen months, I have felt that Leica's APS-C offerings are overdue for a bit of tender loving care. Perhaps Sigma's move is a pre-emptive strike to get in early with a compelling range of lenses, just right for the launch of a new CL. We shall see.
What do you think about Leica's APS-C prospects and the chances of a CL2? And are you interested in buying any of the new Sigma primes? Would you buy these crop-frame lenses to use on Leica or Panasonic full-frame cameras?
---