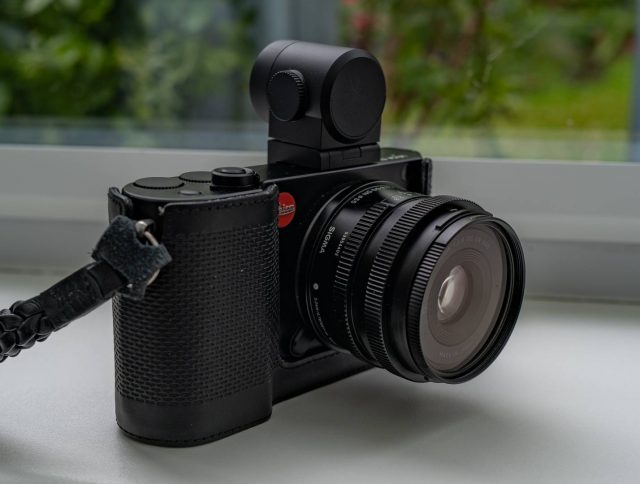 Three years ago today I was entertained to breakfast at Leica Towers in Mayfair to view the Leica TL2 for the first time. I was impressed and, later, I borrowed one for review. I liked that camera and thought seriously about buying. But, five months later, the CL came on the scene and seduced me with its built-in viewfinder.
Since the CL, not a lot has happened on the APS-C front at Leica. I'm assured by people who should know that Leica is fully committed to its APS-C range. Without a doubt, though, most of us would like to see a bit more action. This APS-C furlough (popular word these days) is something of a disappointment.
The original and very unusual T arrived six years ago and, between that pioneer and the TL2, we had another new model, the TL. Now we've had three years of TL2 and nearly as long with the CL. Disappointingly, no new lenses have arrived in the past three years. I would have liked to see a 16-56 mm constant f/2.8 or f/4 zoom.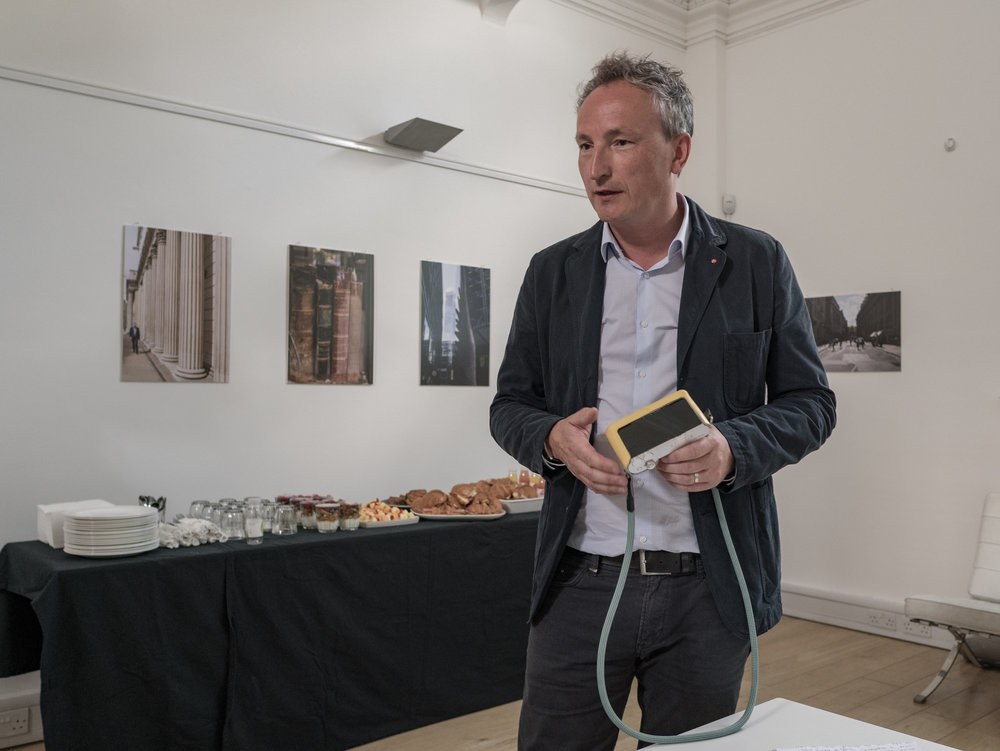 Soft spot
Despite some reservations about the future for Leica's APS-C system, I do still nurture a soft spot for the TL2. While it performs identically to the newer CL, it is a completely different animal with a thoroughly unusual approach to handling and operation. It's odd but strangely alluring. As a result, I have been on the lookout for a good used example for the past couple of months.
This week I managed to find a such a beast at Red Dot Cameras in London. I was impressed with the near-mint condition and further encouraged by the included spare battery and Leica leather half case (or protector, as they call it). These are the little bonuses that often sweeten a good second-hand deal.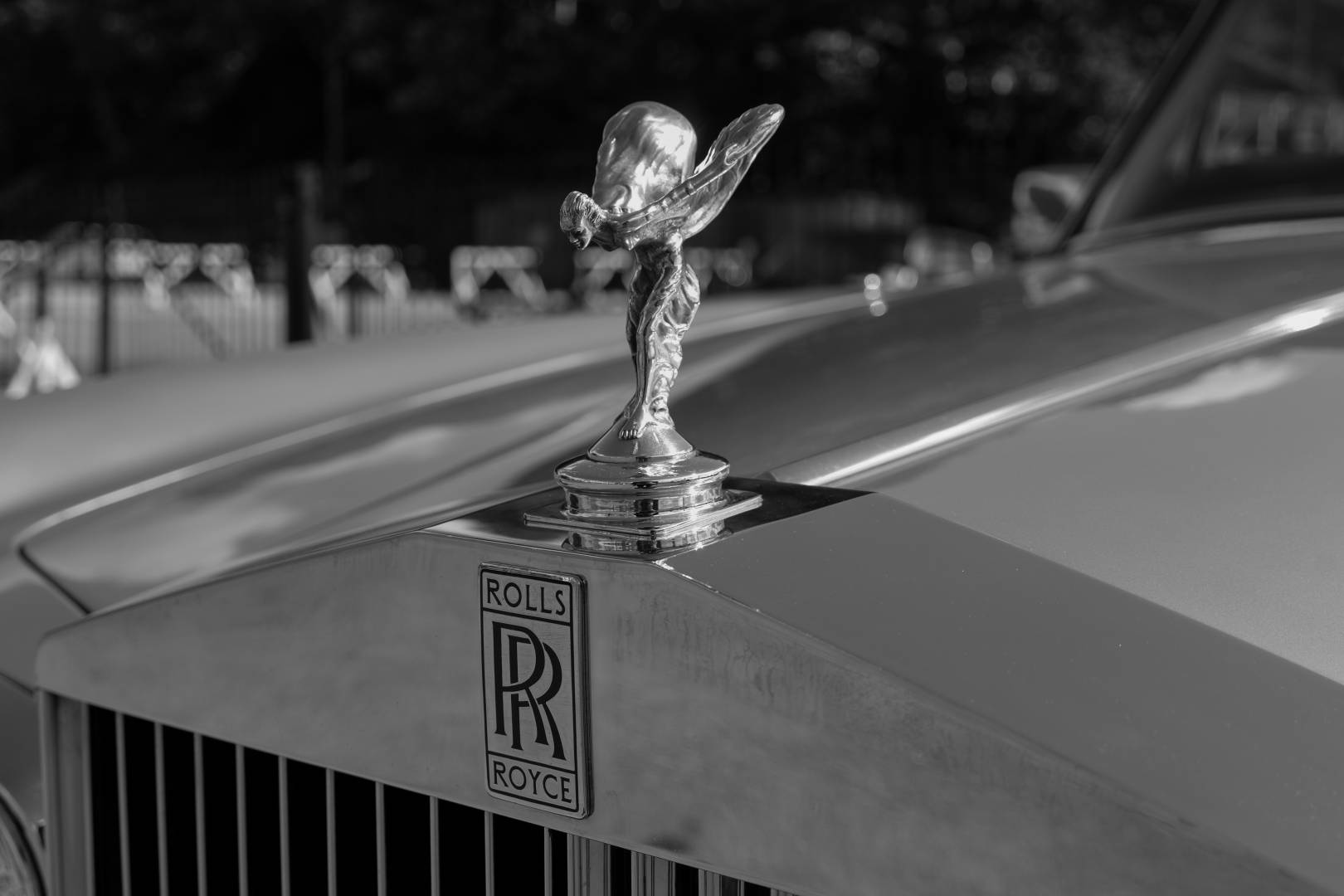 A month ago, I included the TL2 in my list of five classic Leica digitals to buy and keep. While the choice is a very personal one and certainly up for discussion, my quintet also included the X1, the first Monochrom, the X Vario and the Q. I have a sneaking suspicion that it is the TL2, not the CL, that will become the digital classic of the two. I determined to buy one as a keeper, just as I've hung on to my X1 through thick and thin.
Revolutionary
When the T arrived in 2014, many reviewers had misgivings about the "revolutionary" touch interface, with those large but commendably few menu tiles which are pushed between main menu and "My Menu" with supreme ease. They are intuitive and, once you get the hang of the gestures, an almost perfect means of controlling the camera.
The almost complete lack of physical controls undoubtedly set the nerves of traditionalists a-jangling. As it happened, and with hindsight, this was no successful revolution. The rest of the industry, including Leica with the CL, reverted to type. A smartphone interface, which is largely what we see with the T, has not proved popular – except on phones, that is.
The inspiration for the T came a few years before 2014 when Leica was cooperating with a Taiwanese company on a combined phone-and-camera project. It came to nothing, and Leica went on to its eventual association with Huawei. But the operating system of the unborn device lived on in the guise of the T's unusual tile interface. It remains a sort of mid-teens iconography, characterised by its monochrome appearance. Really, it is a world away from the modern smartphone but, oddly, it seems just right for a camera.
I was doubtful, I readily admit, but I came to appreciate the TL2's operating system in the here and now of 2020. It was before its time; it didn't succeed; it failed to attract the rich smartphone-orientated boutique crowd that Leica designed it for. But the T concept has great charm and is very logical and easy to use.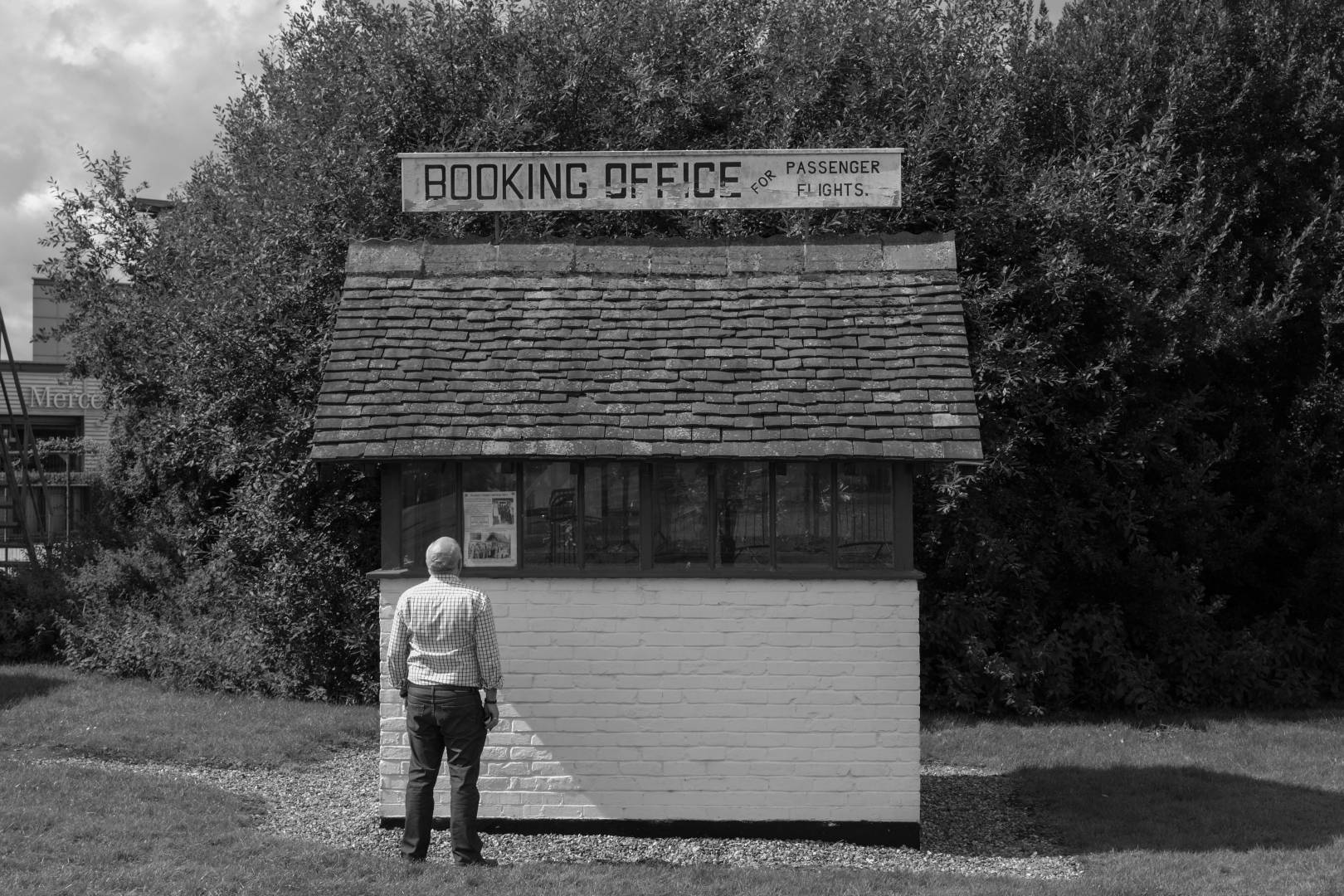 Control banishment
For me, too, the operating system has the big advantage that, once the camera is set into the desired mode, the screen and all its works can be banished from sight. There are no buttons on the back of the camera to brush by mistake. The focus point, for dedicated focus-and-recompose addicts, remains firmly in the centre of the frame where you last put it. By comparison, the CL, with its careless focus point, is a nightmare.
The one aspect of the overall control layout that I have never really appreciated is the absence of a built-in EVF. It's perhaps the central negative aspect in the minds of potential buyers. I'm not a fan of external EVFs, even the worthy but ugly Visoflex. Yet it does have some advantages, in that it swivels encouragingly and allows the camera to be used as a sort of latter-day twin-lens reflex. This is especially appreciated by those of advancing years who are no longer able to crouch down to get their lower shots. Latterly, however, I have come to like the Visoflex (which works also on the M10 and the earlier X camera) and even the equally athletic but less visually adept VF-2 which now finds a place on my Leica X2 (and also works with the M240 series).
I've often wondered why Leica didn't introduce a built-in viewfinder with the TL2 and I am sure such a move was discussed and, perhaps, even tested out. But it would have ruined the lines of this rather beautiful little device and I feel they were right to discount such barbarism.
Despite the peculiar and unique operation, the three Model Ts have continued to thrive in the hands of established Leica fans, perhaps as an adjunct to an M, a Q or, even an SL. The TL2 has a host of features that add to its appeal. There's that thin, hewn-from-solid aluminium body, quite unlike anything else on the market. Then there's the useful 32GB of internal memory. In common with the new PIXII, the TL2 is a camera you can use without an SD card. Unlike the PIXII, however, there is a slot if you need it. It offers the best of both worlds.
The TL2 was also a pioneer in the adoption of a USB-C port for battery charging1 and data transfer. I approve of this. The CL, on the other hand, lacks the USB-C interface and you can't charge your batteries while in situ. Odd, because not using USB-C in a later camera looks like a retrograde step.
Why APS-C?
Why do I want a TL2 when I am otherwise withdrawing from APS-C as a system? Well, first and foremost, it offers versatility with full-frame lenses, stretching the focal length by 50%. That adds something new to the stock of M-Mount lenses I have at my disposal.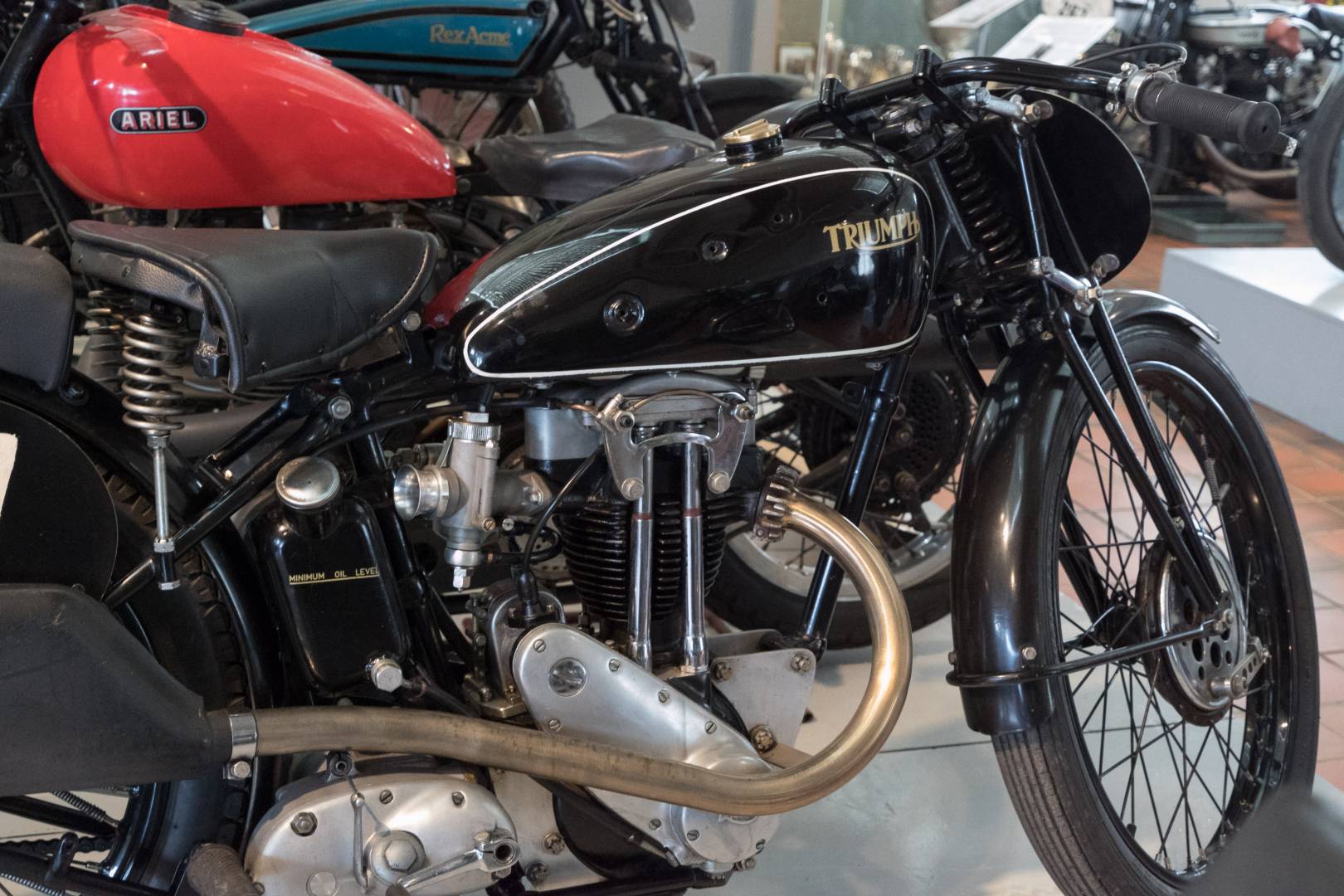 Second, the L-Mount Alliance has wholly transformed the appeal of Leica's APS-C cameras. The choice of lenses, both full-frame and crop-frame, is now astonishing. And this compatibility between APS-C and full-frame makes for many more opportunities, including the same juggling with focal lengths I've already mentioned in connection with M lenses.
Third, I need at least one APS-C body for lens evaluation.
Cute little prime
I own Sigma's excellent little f/2.8 45 mm prime which suits both the SL2 and, now, the TL2. It is no larger than native APS-C lenses and, with its equivalent ~70 mm focal length, it's a very handy little optic. What's more, Sigma has just introduced three fast primes for APS-C that add spice to the mix. With focal lengths of 16, 30 and 56 mm, all with bright f/1.4 maximum apertures, they provide an exciting alternative to the slow fare we've been used to.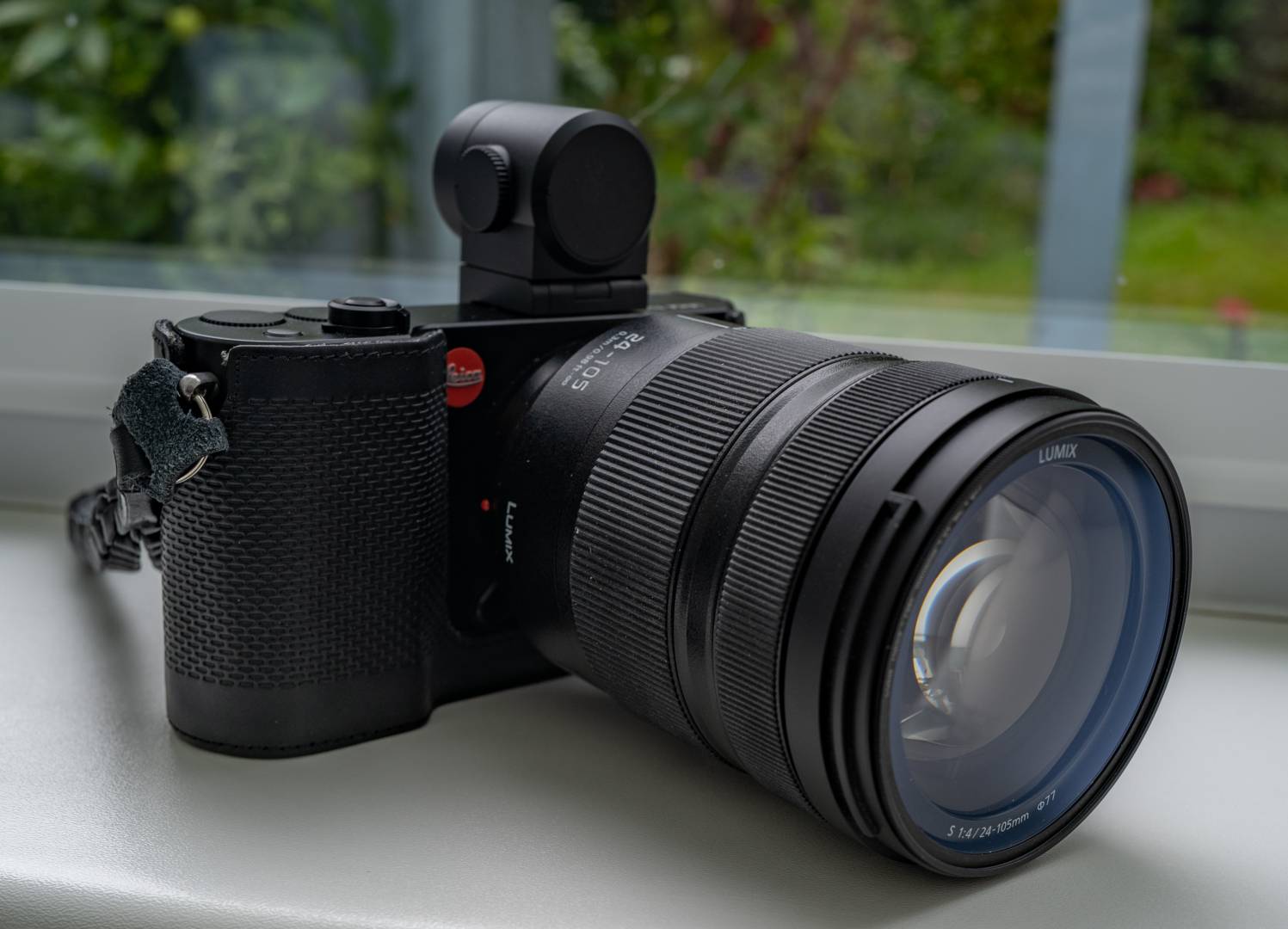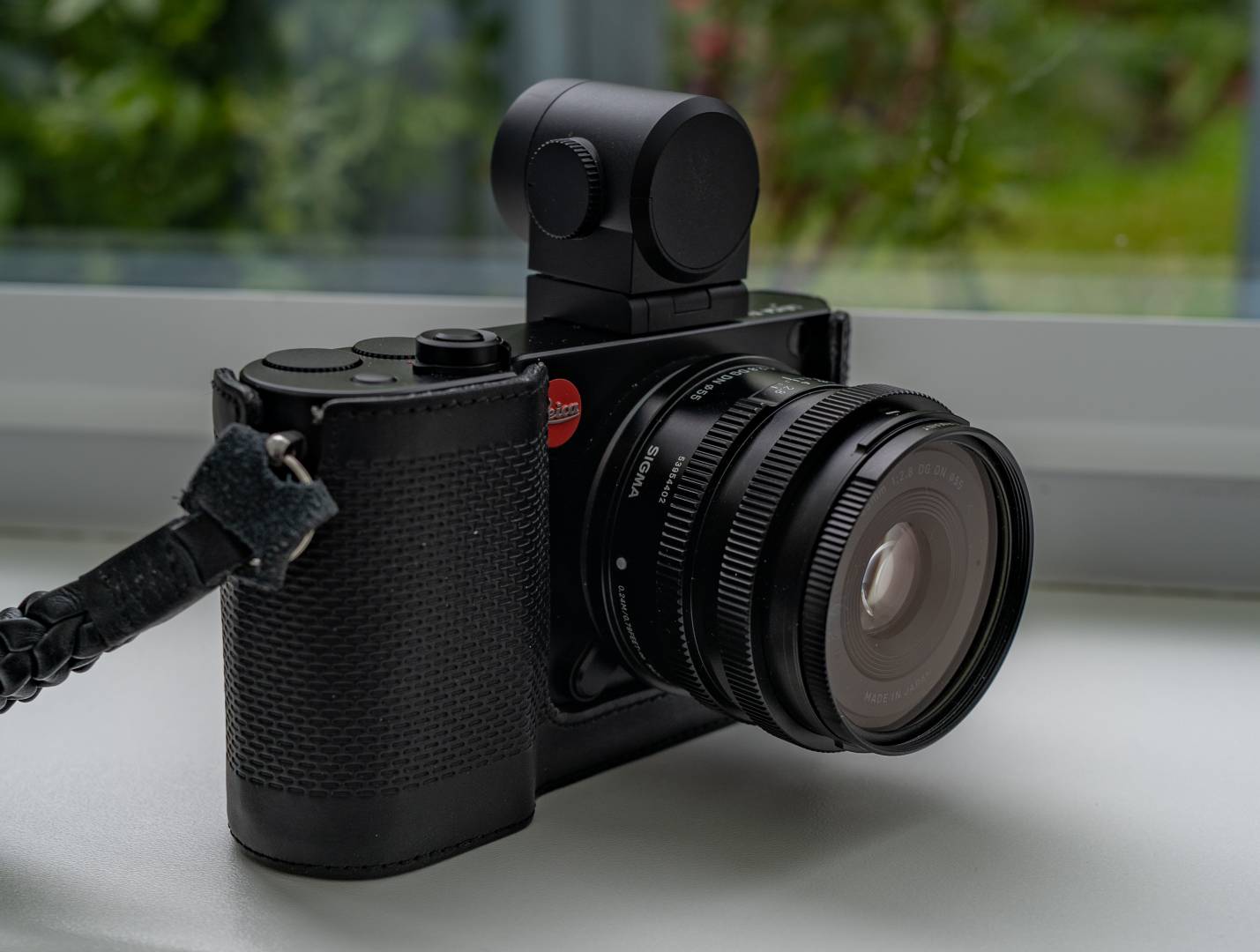 These Sigma primes are much cheaper than any Leica lens, and they provide useful 24, 45 and 85 mm focal lengths on an APS-C camera. You can buy all three of these f/1.4s for £700 LESS than Leica's 35 mm f/1.4 Summilux (50 mm equivalent). I haven't tried any of them yet, and I'm not saying they are as good as, say, Leica's 35mm Summilux-TL. Quite possibly they won't match up to Leica's finest, but they're probably good enough for most of us. And they do leave a virtuous bulge in your wallet. All I can say is that I have been impressed with all the Sigma lenses I have tried since the announcement of the L-Mount Alliance.
Then we have an outlier, the relatively light 24-105mm full-frame Panasonic S zoom with its constant f/4 aperture. This underrated lens (underrated because it comes as a kit with the S1 cameras) suits the TL2. Despite its girth, it looks at home and provides a useful reach of 36-158mm. I prefer this compromise instead of juggling two lenses as in the case of Leica's 18-56 and 55-135 mm zooms. It just covers more of the range that I tend to use often. What's more, this lens has image stabilisation, providing the TL2 with the ability to grab steady shots that might not otherwise be viable.
I've mentioned just a few of the exciting new lenses that you can fit on your TL2. Some are just too big, of course, but even Sigma's latest 100-400 mm zoom isn't too ridiculous when you realise that, on an APS-C body, it extends to a maximum 600 mm. The opportunities are exciting.
Sweet spot
All in all, the TL2 is a satisfying and useful star in the L-Mount firmament. I see it as a keeper, a future digital classic. It's still a current camera, although I'm not sure how long it is for this world. Leica could cancel it at any time because of low demand, and I don't hold out much hope of a TL3. So a used TL2, after three years on the market, is probably the sweet spot for buyers interested in a thoroughly decent camera. It will perform just as well as the CL and might well hold its value longer.
What do you think? Is the TL2 a keeper or a sleeper?
---
More reading
---
Unlike the PIXII, also, the TL2 comes with a traditional battery charger; you are not forced to use USB ↩