Regular Macfilos readers will have seen articles written by Dave Seargeant. But few know just what Dave does for his work when he isn't snapping away with his Leica X. All was revealed in a recent episode of a BBC television series, Murder, Mystery and my Family) reinvestigates historic murder convictions on behalf of descendants in a quest to discover if the guilty verdict is safe in the light of the evidence.
The episode features our David in his real-life role as Deputy Governor of Maidstone Prison. He was called in as an expert witness to recount the reactions of the four 1870s prisoners who were held in Maidstone while awaiting execution. The principal of the quartet was Louis Staunton, on trial for the murder of his wife.
His grandson, Nigel, came to find out whether or not the conviction has stood the test of time. The clue to Louis Staunton's ultimate fate lies in the fact that he has a grandson, 143 years after the trial. Perhaps Louis was not hanged after all…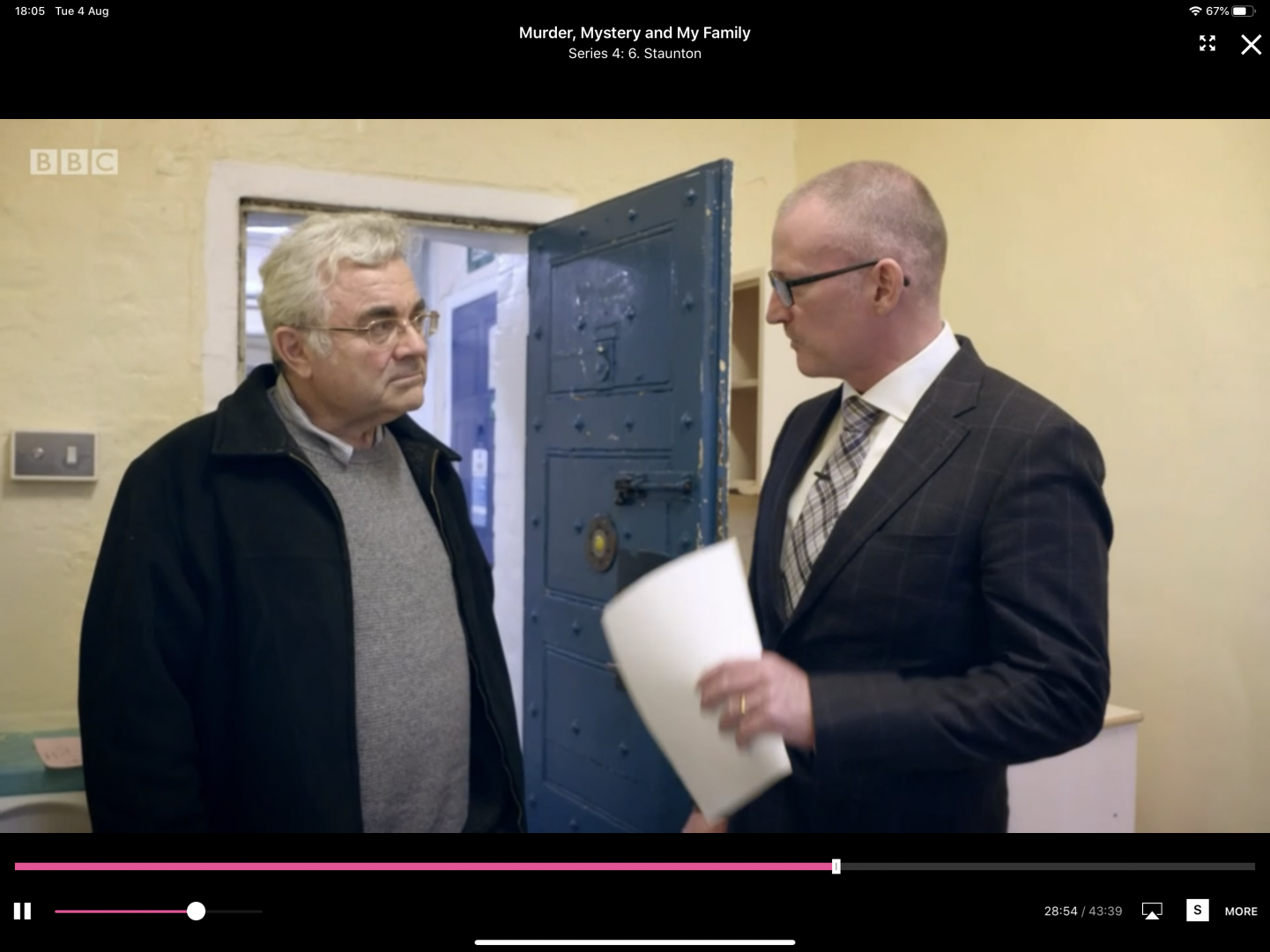 If you are interested (and able, depending on where you live), you can watch the entire episode on BBC iPlayer using this link.
Dave did a professional job, as you will see. I've earmarked him to take over from our old friend David Suchet in his Poirot role.