Introduction
As we approach the end of 2020, Mike and I thought it would be interesting to take a look at the overall state of the camera industry through two lenses: production and usage.
By triangulating multiple data sources (see a full list of sources at the bottom of the post) we wanted to see the stories and trends the data would reveal about what lies ahead for the industry as a whole and for individual manufacturers based on how photographers, amateur and professional alike, use their products.
We look at both dedicated camera manufacturers as well as the leading smartphone makers. The growth of smartphones as devices for casual and dedicated photography has been the dominant industry story of the past decade.
This post starts with an industry overview using CIPA data for cameras and Counterpoint and Facebook data for mobile. It then presents snapshots of every major individual camera and smartphone manufacturer. The conclusion summarises the trends and looks ahead.
Industry Overview
Production & Sales
We've all seen this chart of some version of it:
The story it tells is a familiar one: starting in 2011, the mass adoption of smartphones correlates perfectly with the decline of compact camera sales and, since 2013, the continued growth of smartphones appears to have exerted similar downward pressure on the sales of interchangeable lens cameras. The sales of lenses (pink bar) however have proven to be somewhat more resilient; we discuss some reasons why below, and we have yet to see what the plateau in smartphone sales (as adoption approaches saturation) means for the camera industry.
If we zoom into the smartphone segment, we see the following:
Apple's market share has remained consistent, while there has been some volatility among Android manufacturers, with Huawei recently challenging Samsung as the market leader and Xiaomi emerging as the number three player. For the purposes of this analysis, Huawei, in particular, is an interesting story given their prominent partnership with Leica. But, as we'll see in usage data, at least among people who care enough about their photography to share their images on stock photography sites, the most used mobile devices for photography doesn't correlate with overall market share.
Within the camera segment, there are a few high-level observations:
The decline in the volumes of dedicated camera sales has been precipitous and has continued to drop in 2020.
However, when looking at value there is some nuance:
Mirrorless cameras, on average, sell at higher prices than DSLRs and the prices of lenses have been creeping up as well, driven by the proliferation of full-frame (35mm) bodies, as the following charts indicate. This has somewhat buffered the decline in the value of sales across the industry.
To put things into historical perspective, the digital camera market is, unsurprisingly, far larger than the film camera market ever was:
(Note: CIPA tracks only the Japanese companies, so excludes Leica and Hasselblad, but among lens manufacturers, it does include some Zeiss lenses, which are manufactured by the Japanese firm Cosina.)
A final point to highlight is related to image sensor manufacturing. Data is harder to come by for this part of the industry, but worth calling is that, among camera manufacturers, Sony dominates not only as a supplier to other manufacturers but also as a leading supplier of smartphone sensors. It is a Sony module in the iPhone, made exclusively for Apple to their spec. Sony's main competitor among smartphone image modules is Samsung and, for cameras, it is Canon and a handful of specialised firms such as TowerJazz. Canon, however, was late to the party in terms of third-party manufacturing -sensors of their manufacture were, until 2018, exclusively for their own EOS cameras, and they used third parties for their other cameras. What matters here is that, so far, Canon has not made image sensors for smartphones and thus missed out on the major industry growth segment.
Usage
Shifting focus to camera usage, we based our analysis on data from Unsplash, a royalty-free and rights-cleared stock image site which helpfully makes their data set available upon request. We used this as it's large (over two million records), composed of amateur and professional photographers who are serious enough to share images beyond social media, who shoot across phones and cameras and thus representative of the broader usage trends.
At the top line, in 2015, 84% of the photos on Unsplash were taken with cameras, and 16% by smartphones, so far in 2020 those taken with cameras have dropped to 75% and smartphones rose to 25%, while the total number of photos in the Unsplash data set has also grown substantially.
The composition at a manufacturer level over that time period, while not exactly volatile, has seen some interesting changes.
Here we see the combined usage trends across cameras and smartphones:
The big story here is the rise of Sony and Apple, mainly at the expense of Nikon and Canon, though the latter retains a dominant usage share.
Here are just cameras:
Unsurprisingly, a similar story here but, with greater legibility among the smaller manufacturers. It's interesting to see that their usage has been consistent over this time frame which means different things for different firms, which we look at in greater detail in the next section.
And here are just smartphones:
As alluded to earlier in the introduction of this post, usage share is starkly different from market share. Photographers have a substantial preference for Apple. Cameras and the ecosystem of photography apps on Android phones have improved significantly, and this did take some usage share away from Apple. However, it looks like Apple has regained share.
(Note: in all cases, these are relative to the brands in the consideration set. There are of course other manufacturers, but these are the ones we're focusing the analysis on. In the case of smartphones, Google was included as they're a major player in the computational photography space and their Pixel range has highly regarded cameras. Yet, it was interesting to see their limited usage share.)
Manufacturer Snapshots
Cameras & Lenses
(Note: while Sigma and Tamron were not reflected in the data above, given the trends in lens sales we felt it makes sense to include them in these snapshots as they're important industry players)
Canon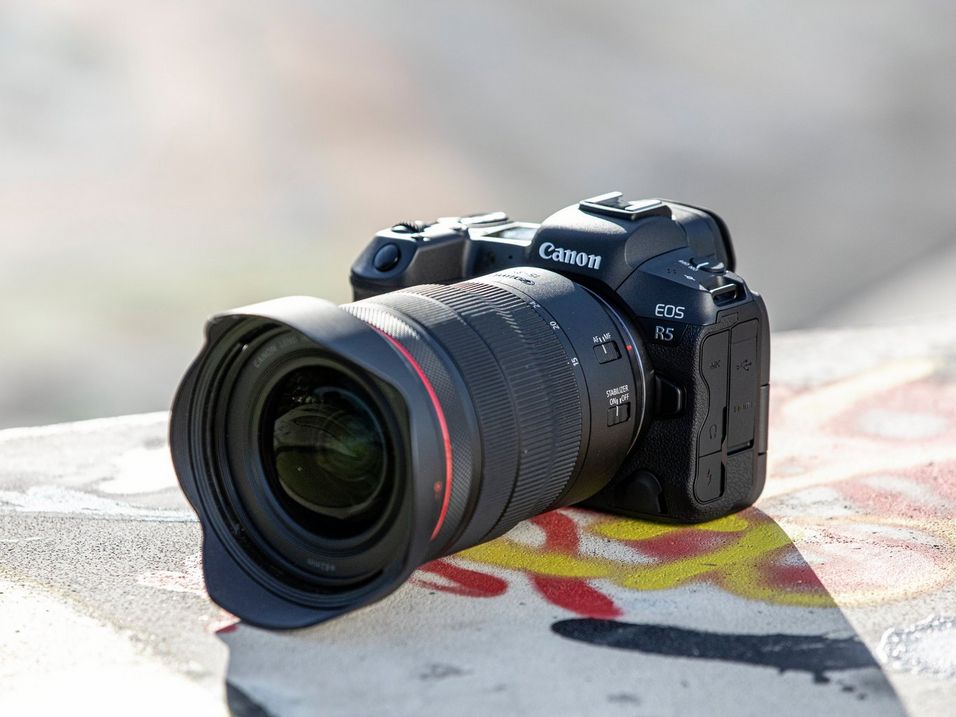 Imaging Product 2019 Revenue: $7.6 billion
2020 Projected Revenue vs 2019 Actual Revenue: -20%
Imaging Revenue as % of overall Revenue (2019): 23%
Number of ILC bodies shipped 2019: 4.16 million
Number of new cameras:
As the largest camera manufacturer, the state of Canon reflects the state of the industry as a whole. The decline in their revenue and usage share has come at the expense of Sony and smartphones, in the photography sector that mostly means Apple. Strategically, two areas where Canon has been slow to move into appear to have compounded issues:
Launching their 3rd party imaging sensor business in 2019. Consequently, they missed out on the rise of the smartphone, which significantly propelled Sony. This doesn't preclude them from making smartphone image sensors in the future. Still, as we approach smartphone saturation, the initial stage of growth (billions of devices) is over and we move to replacement and upgrade cycles (hundreds of millions of devices a year, still a sizable opportunity).
Similarly, they took their time to enter the full-frame mirrorless segment and their initial camera models (the R and RP) were met with a relatively muted response, compared to the enthusiasm for their DSLR predecessors. Canon appears to have addressed this with the R5 and R6. Their lenses for the new RF mount have been very highly regarded, which reflects the lens vs body trend noted in the Industry Overview and likely will payoff long term as a strategic bet. Canon focused their RF mount efforts early on very high-end, professional lenses such as a pair of f/1.2 primes at 50mm & 85mm, f/2.8 zooms that cover the most used focal lengths 15-35mm, 24-70mm and 70-200mm and an industry first 28-70mm f/2 – each of these lenses retail for over USD 3,000.
Despite the challenging business environment, Canon operates from a position of strength. The parent company is reasonably diversified and the imaging business itself is very large which should give them flexibility as they make the transition from DSLR to mirrorless. Taking the cue from their lens product strategy for the RF-mount, Canon is clearly positioning for the professional segment and now, with the R5 and R6 bodies, have given that customer base a viable upgrade from its beloved 5D and 6D.
Sony
Imaging Product 2019 Revenue: $10.1 billion (includes imaging sensor business)
2019 Revenue vs 2018 Actual Revenue: +22% (includes imaging sensor business)
Imaging Revenue as % of overall Revenue (2019): 13%
Number of ILC bodies shipped 2019: 1.66 million
Number of new cameras:
Sony defined the full-frame mirrorless segment in 2013 with the A7 and have continued to pull the industry forward with class-leading features such as stabilisation (IBIS), continuous autofocus (AF-C), realtime subject tracking, and clean high ISO for extreme low light photography. All while, they have kept their cameras remarkably compact and iterating fast to improve areas of weakness: battery life (they're now also class leaders here) and durability. With the release of the A7C they continue to evolve, this time in terms of form factor and size.
However, the mirrorless full-frame segment is getting crowded. Canon and Nikon both now have a comprehensive range of bodies. While in absolute terms there are more (and more varied) lenses available for Sony's E-mount, Canon and Nikon have caught up fast in the most common focal lengths (with a few unique and exotic lenses padding the range). Additionally, the L-mount alliance of Leica, Panasonic and Sigma offer another alternative, as does the medium format GFX series from Fujifilm.
Perhaps the most important aspect of their imaging business has to do with sensors. Crucially, they make the imaging sensor that Apple uses in the iPhone and consequently, there is a tight correlation between Apple and Sony's growth. Innovation also continues in this segment of their business, with the 48 MP sensor that's in phones such as the Huawei P40 series and the and 61 MP full-frame sensor in the Sony A7R IV (though we have yet to see it in any other cameras). On the smartphone sensor front, there has been increased competition from Samsung whose 108 MP sensor has a ready market among Samsung's own phones and has found its way into those from other manufacturers.
Nikon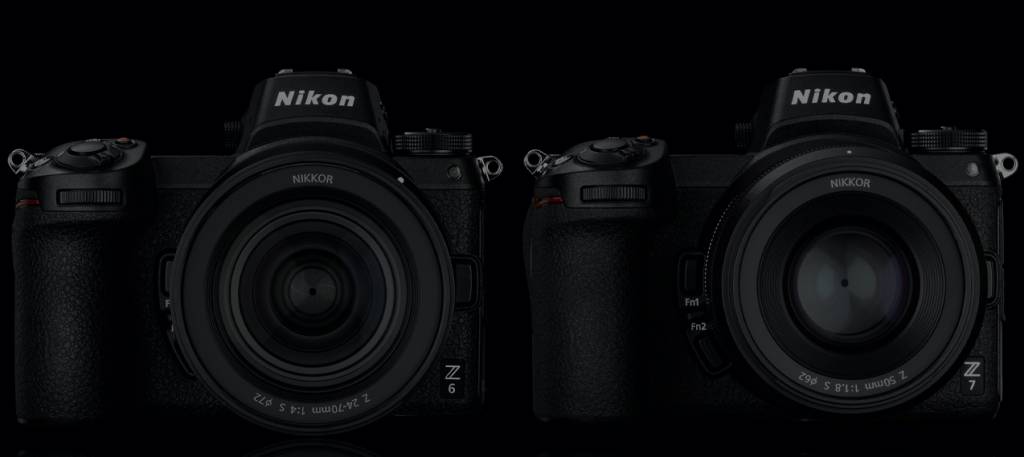 Imaging Product 2019 Revenue: $2.3 billion
2019 Revenue vs 2018 Actual Revenue: -24%
Imaging Revenue as % of overall Revenue (2019): 38%
Number of ILC bodies shipped 2019: 1.73 million
Number of new cameras:
Among the large Japanese conglomerates, Nikon is more dependent on their imaging business than any of the others and thus most at risk to volatility, given current trends which have exacerbated an already challenging situation.
Nikon also has no image sensor business, nor any significant industry partnerships and had, until the launch of their Z full-frame mirrorless range in 2018, also not focused much on the video segment.
From a product strategy and execution perspective, however, there is little to fault with the Z series. It combines Nikon's justly famed ergonomics and familiar DSLR menus with industry's shortest flange length, theoretically future-proofing their lens lineup, and competitive technology and features including nice to haves such as focus stacking. An emphasis on image quality and low-light performance remain cornerstones of the system, and the Z6 and Z7 were the right cameras to launch with and updates are coming soon. They were followed by the slightly retro, but accessibly priced, APS-C based Z50 and, most recently, the very well received full-frame Z5, which drops some of the Z6's features to compete more effectively on price.
It's a similar story in terms of lenses, where the only glaring omission is an affordable 70-200mm zoom lens -not dissimilar to Canon's RF-mount strategy, Nikon has emphasised expensive pro-grade optics, releasing an f/2.8 telephoto zoom before an f/4 or variable aperture model. Otherwise, they cover the range of focal lengths with zooms and small-ish, fast-ish primes, having recently added a high-end prime with the 50mm f/1.2 and prior to that a showcase for what's possible with the Z-mount in the form of the Noct 58mm f/0.95. At the time of the Z50 launch, they also released three very affordable, compact, APS-C zoom lenses – a 16-50 f/3.5-6.3, a 24-50mm f/4.5-6.3 and 50-250mm f/4.5-6.3 that, when paired with the high-res Z7 make for a very lightweight system that still offers >20 MP even in crop mode. The first party FTZ adapter gives Nikon users full compatibility with legacy AF lenses (screw-drive models function MF only) to plug the few gaps in the native Z-mount range — presently speciality macro and very long telephoto lenses.
With this solid foundation, the balancing act Nikon has to play is between divesting themselves of their legacy DSLR business, while maintaining support for their users and, at the same time, aggressively ramping up their mirrorless business in a highly competitive space within the context of industry-specific and broader business challenges. Their recently announced Z6 II and Z7 II speak to this, as they take an iterative approach by incorporating market feedback (i.e. dual memory card slots), improve key features (i.e. autofocus) but don't try and fix what's not broken (i.e. ergonomics).
Fujifilm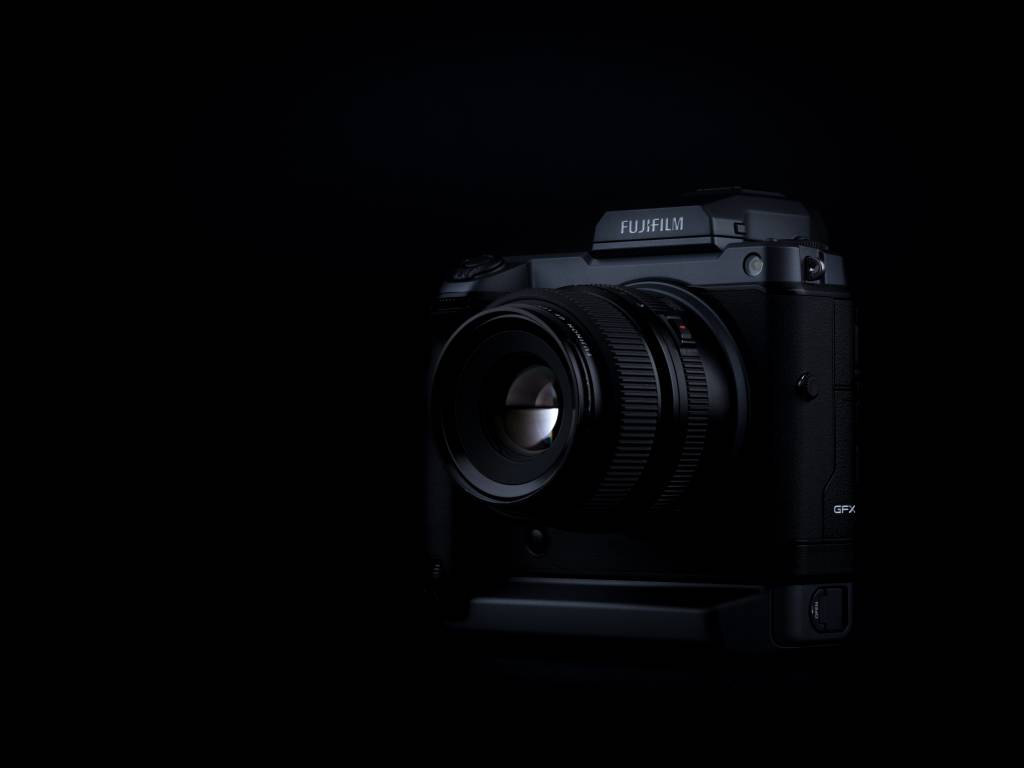 Imaging Product 2019 Revenue: $3.6 billion (includes a/v production equipment)
2019 Revenue vs 2018 Actual Revenue: +1%
Imaging Revenue as % of overall Revenue (2019): 16%
Number of ILC bodies shipped 2019: 0.5 million
Number of new cameras:
While not at Sony's scale, Fujifilm's camera sector has been another bright spot in the industry. Their fixed lens X100 series — as the only large sensor compacts other than the Ricoh GR, Leica Q and ageing Sony RX1 ranges — have a dedicated fanbase. Their high-end mirrorless X-T3/4 were both very well received and generally viewed as being legitimate APS-C based alternatives to Sony's A7x and Panasonic MFT based GH5/G9 models, as among the top cameras for both stills and video. They've also placed a reasonable bet on the professional segment with their mirrorless medium-format GFX range where their only direct competitor is Hasselblad. However, large sensor full-frame models such as the Sony A7R IV, Leica SL2, Nikon Z7 and Canon R5 address similar audiences.
On the lens side of their business, as their range covers almost every conceivable use-case and focal length, they're now venturing into the exotic realm with products like the Fujinon f/1.0 50mm lens, the first autofocus lens at that aperture.
Panasonic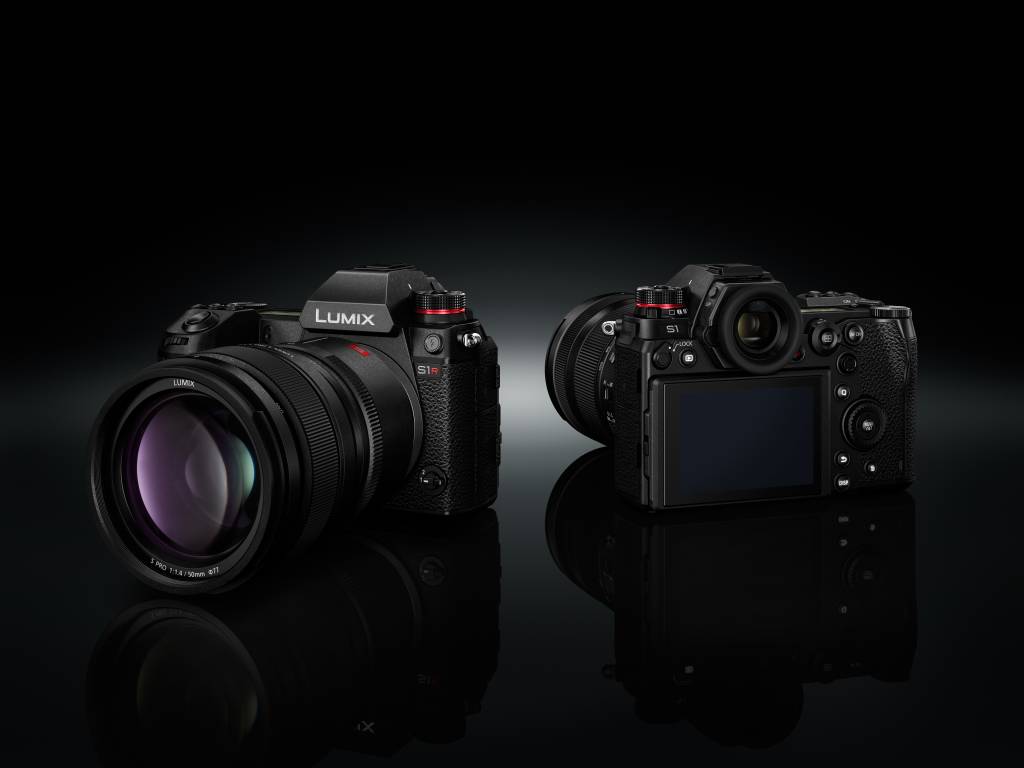 2019 AVC Business Revenue: $6.3 billion (includes all a/v and communication products)
2019 Revenue vs 2018 Actual Revenue: -6%
AVC Business Revenue as % of overall Revenue (2019): 8%
Number of new cameras:
Panasonic do not appear to report detailed segment revenue or unit shipments for their photography business, but this reflects the reality that, as an $80 billion corporation, cameras are a tiny part of their business. Historically, a significant part of their strategy in the sector has relied on partnerships, with Olympus for the micro-four-thirds (MFT) system and Leica for lenses as well as bodies -the Leica D-lux, C-lux and V-lux models are based directly on Panasonic models whereas internal components from the Panasonic S1R have found their way into the Leica SL2. More recently, Panasonic became one of the three members of the L-mount Alliance, along with Leica and Sigma.
With the sale of Olympus' camera business to JIP (more below) the future of MFT is less clear than it had been previously, though the pace at which Panasonic was releasing MFT bodies had been slowing for some time. Perhaps this was as a result of their investment into full-frame, of which they've released four bodies in two years. They've announced that they will position MFT as tools for video creatives and vloggers
For the L-mount, Panasonic's lens roadmap includes some much-needed small, fast, reasonably priced primes.
Based on statements in the conglomerate's annual report that every business unit must drive profitable growth, which is likely going to be somewhat of a challenge for the photography unit and as such casts some doubt over Panasonic's long-term interest in the space.
Olympus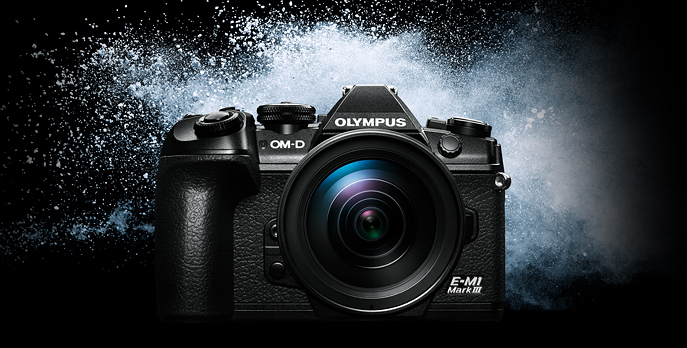 2019 Revenue: $421 million
2019 Revenue vs 2018 Actual Revenue: -10%
Imaging Revenue as % of overall Revenue (2019): 6%
Number of ILC bodies shipped 2019: 0.33 million
Number of new cameras:
Olympus' parent company (who also make medical and other industry-specific equipment) have exited the camera business, selling the assets to JIP (Japan Industrial Partners), who struck a similar deal with Sony in 2014 for their VAIO computers business unit. There have been conflicting reports about whether JIP has licensed the Olympus and OM-D brand names and so it is unclear what branding the cameras will carry going forward.
With the expectation of a few rugged, compact cameras, Olympus has been all-in on MFT. When the format was at its peak, roughly between 2013 and 2017, when Olympus released the E-M1 Mark I and II, and Panasonic the GH4, GH5, GX8 and G9, Olympus were arguably as, if not more, innovative as Sony from a technology perspective. They were innovators in IBIS, AF-C, continuous shooting rates and performance while also offering ergonomic, durable bodies and top-notch lenses.
Evidently, this was not enough. We can see from our usage analysis that all of this innovation did not translate into share gains among photographers; whereas it did with Sony. Perhaps this was a function of the limits of MFT as a platform or maybe just the struggles of competing against much larger companies such as Canon, Nikon and Sony -likely a combination of the two.
It is also unclear what JIP will do with Olympus in terms of product strategy. If what they've done with VAIO offers any clues, we can expect one mainstream line (think either E-M10 or E-M5, but not both) and more advanced one (think E-M1), with nothing focused on pros (think end of the line for E-M1X). However, it's not inconceivable to see the entire E-M1 line deprecated and the E-M10 become the mainstream line and the E-M5 the advanced one; or the less likely alternative of making the status quo: basic (E-M10), advanced (E-M5) and pro (E-M1).
Ricoh/Pentax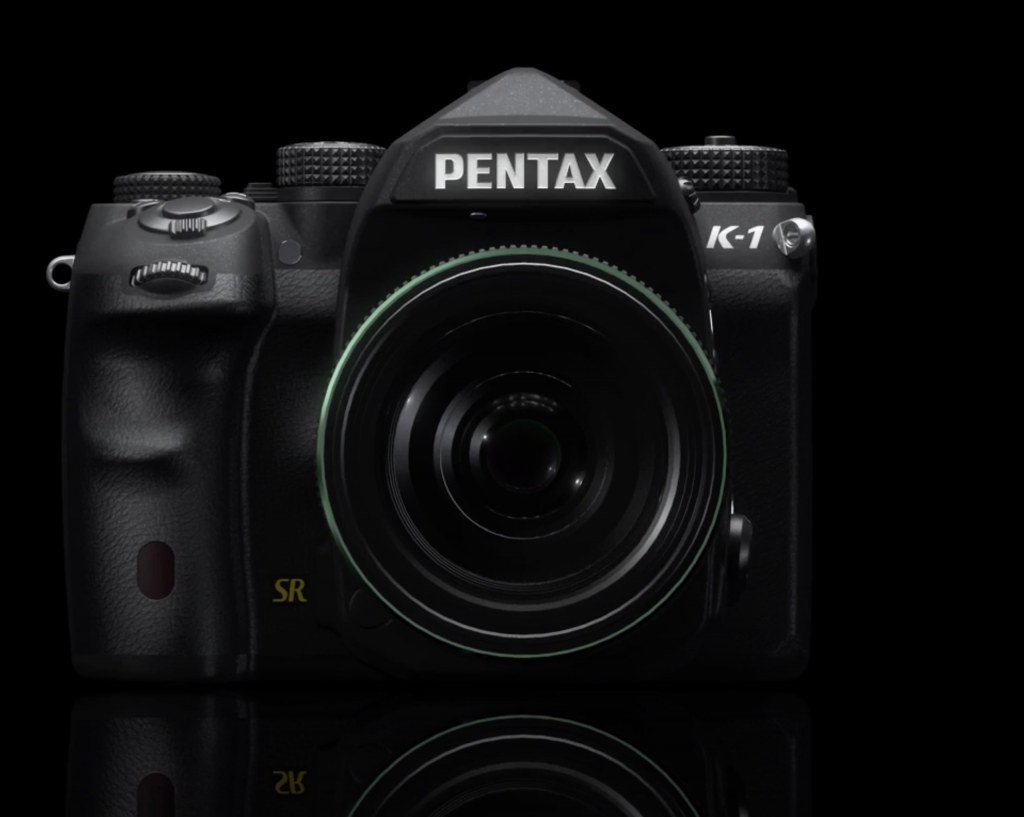 Doesn't report details of imaging division
Number of new cameras:
While Ricoh/Pentax recently reaffirmed their commitment to photography products, and specifically to APS-C based DSLRs, it is hard to believe that there is much of a future for them, even as a niche player. No matter how good their products are, it is clear at a macro level that the total addressable market for dedicated cameras is constrained. Consumer demand, and supply from other manufacturers, has shifted to mirrorless. It is unlikely that their margins support the ability to carve out a meaningful niche for themselves in the way that Leica has, thus their prospects are unclear.
While it's not inconceivable that autofocus, interchangeable-lens digital cameras with optical viewfinders will experience a renaissance similar to what 35mm film cameras have allegedly experienced — the fact that Nikon recently announced end of life for their last film SLR, leaving Leica as the last dedicated camera company making new film camera, indicates that the film renaissance might be overstated — it seems like a long and lonely journey for Ricoh/Pentax between now and that potential future.
The one stand out in Ricoh's line-up is the GR III, the most recent iteration in a long line of large-sensor compact cameras that, similar to Fujifilm's X100 series, have a cult following, particularly among street photographs who appreciate its discreet package, sharp lens, snap focus feature and high quality sensor. While the 2018 update to the GR III brought a new 24MP sensor (up from 16MP in the GR II), IBIS, USB-C, upgraded autofocus, all in an even smaller package, Ricoh has put little marketing support behind it, nor has there been any word of further updates.
Leica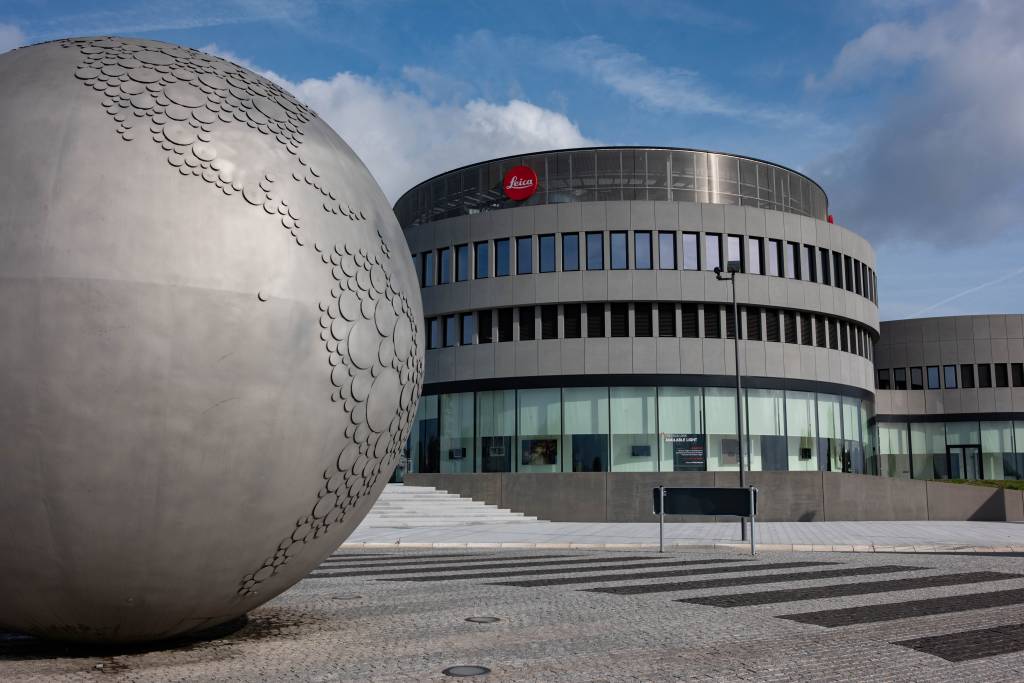 Privately held
Press coverage indicates 2019 revenue of $475m
Number of new cameras:
As the definition of a niche player, Leica represented a potential model for other manufacturers to emulate. Their unique asset, however, is their brand and a disciplined business that likely yields margins that are well above industry norms.
Given that they make many of their products in Germany and Portugal, their costs are also higher than their peers, but this is factored into the business model. They're perceived as a heritage brand, but this doesn't give them credit for where they have innovated: industrial design, ergonomics, user interface and experience. Their flagship SL2 is competitive with flagship models from other manufacturers on every dimension except autofocus, and they continue to build products such as the M-10 series for their traditional loyalists and those seeking a different type of photography experience. Their partnerships with Panasonic and Huawei give them access to technology and, in the latter case, participation in the growing smartphone market where, assuming that there is some kind of unit-sales based revenue sharing deal in place with Huawei, the growth of Huawei's market share might have delivered some nice additional income.
If Leica has a weakness, it is their reliance on these partnerships. In Panasonic's case, should they start to reduce their level of investment in their camera business this could potentially leave Leica exposed on the technology side. Emerging areas such as computational photography that underpin advancements in autofocus (where Leica is already borderline non-competitive) is one example where Leica might need to invest alone, whereas they've likely shared investment with Panasonic to date. Huawei is a partner who offers a potential hedge against this exposure, but they're having their own, well documented, challenges.
One example that Leica could potentially emulate, should it choose to update the TL series, for example, is that of the Zeiss ZX1, which has built its operating system around Android and runs Adobe's Lightroom directly on the camera itself for on the go editing.
Another partnership that has a significant bearing on Leica's future is the L-mount alliance with Panasonic and Sigma. Two years in, it has been perceived as successful, with a range of bodies that, with the recently released Panasonic S5, addresses most use-cases and price points and a comprehensive range of lenses that do the same. With this solid foundation, the challenge ahead for the alliance will be their ability to coordinate strategically around products against more integrated competitors in the form Canon, Nikon and Sony. Leica's role in the alliance is relatively straightforward as the maker of high-end lenses — a good segment of the industry to be in, as validated by Canon's RF-mount strategy.
Sigma
Privately held
$350m 2019 revenue
Their dabbling in ergonomically challenged camera bodies aside, Sigma have been in one of the two industry sweet spots: lenses (the other being image sensors).
Though Sigma does make a couple of very long telephoto lenses for the Canon EF and Nikon F DSLR mounts that retail for over USD 25k, they typically do not compete in the ultra-high-end (price point) range. Instead, they strive for a balance between price and quality with their Art series and add in compactness with their Contemporary range. Their Sports range is comparably priced to similar first-party lenses.
This is also the role that they play in the L-mount Alliance, with Leica and Panasonic: to cover the range of focal lengths with quality, competitively priced lenses while Leica covers the high-end and Panasonic plugs specific gaps. Sigma makes half (22 out of 44) of the currently available L-Mount lenses
Sigma has also released one L-mount camera body, the fp which remains, even following Sony's launch of the A7C, the smallest full-frame ILC on the market, but accomplishes this with the omission of IBIS, a mechanical shutter, an EVF and somewhat compromised handling.
Tamron
Photographic Products 2019 Revenue: $420m
H1 2020 Revenue vs 2019 Actual Revenue: -33%
Photographic Products Revenue as % of overall Revenue (2019): 70%
Much of what's true about Sigma is also true about Tamron, except that they are a larger company and, as a publicly listed one, more conservative/disciplined around product development, being solely focused on lenses.
Tamron supports fewer mounts than Sigma -Canon EF and Nikon F DSLR, mainly Sony E on mirrorless -and have been slower to grow their mirrorless range, partially constrained by the fact that Nikon have yet to open up their Z-mount to third parties.
Smartphones
It's useful to look at the mobile unit revenue for the major smartphone players to give a sense of the orders of magnitude of difference between camera sales and smartphone sales. Very nearly everyone does have a reasonable camera with them at all times. This has led not only to a democratisation of photography in a way that point and shoot cameras never did but to an explosion of pictures shared and a new vernacular, whereby images have replaced words for basic communication.
The smartphone has had not just the obvious profound impact on society, but also on the role of the photographer and photography, whether as a profession, hobby or art form.
Apple
2019 iPhone Revenue: $142B
2019 iPhone Revenue vs 2018: -13%
The iPhone has a substantial lead in usage share among photographers compared with other smartphones. Unsurprisingly, particularly with their Pro model, Apple put the iPhone photography features front and centre in their marketing. An entire ecosystem of photography apps and accessories has sprung up around the iPhone, enabling it to operate at pro levels (see the Shot with iPhone campaign).
Apple has just announced the iPhone 12 which continues to push forward smartphone photography technology in the same way that its predecessors have. Each year it seems like we're approaching the limits of what can be done in terms of photography on a phone, only to see the boundary of those limits pushed out further the next year. This year saw the surprising evolution on the Pro Max model of an imaging sensor that's 47% larger than previously, which promises significantly better low light performance, which has been an area where phones have relied on software rather hardware to compete with cameras. Also upgraded is the stabilisation system (more hardware based improvements for low light situations) and, again on the Pro Max, a new 65mm equivalent (up from 52mm) telephoto lens, which also benefits from the improved stabilisation. On the software side Apple now offers the ability to edit HDR images post capture in the native Photos app and, later in the year, will bring Apple ProRAW to these new phones. Their version of RAW, it takes advantage of computational photography (such as HDR) at time of capture, while offering greater flexibility in editing.
Samsung
2019 Mobile Products Revenue: $87B
2019 Mobile Products Revenue vs 2018: +6%
While Samsung does their due diligence in touting the photography features of their new phones at launch time, they haven't made it quite the central part of their marketing in the way that Apple, Huawei and Google have. They've seen their usage share diminish in the face of Apple, Huawei and Xiaomi.
Unlike other smartphone manufacturers, Samsung make image sensors as well, where they compete with Sony. In addition to their own phones, their sensors are seeing broader industry adoption. Notably, Xiaomi's flagship Mi 10 and Mi Note 10 both use Samsung's flagship 108 MP sensor.
Huawei
2019 Consumer Products Revenue: $69B
2019 Consumer Products Revenue vs 2018: +33%
Central to Huawei's photography bonafides is their partnership with Leica, which has helped with both branding and the optical quality of their camera module. From a software perspective, Huawei has also emerged – along with Apple and Google – as a leader in computational photography; their emphasis (illustrated in the graphic above) has been on advanced scene analysis and automated settings to match the scene. This is complemented with a fully manual mode aimed at pro photographers.
Xiaomi
2019 Total Revenue: $30B (does not report segment revenue)
2019 Total Revenue vs 2018: +15%
Xiaomi has recently started their marketing push beyond China, India and emerging markets into Europe and the UK, hence the brand is somewhat less known, but as their market and usage share indicate, they are a major player. Their flagship Mi 10 and Mi Note 10 models both use Samsung's 108 MP sensor, which put them in the upper echelon of photography oriented smartphones.
Google
2019 Other Revenue: $17B (includes all hardware and subscriptions)
2019 Other Revenue vs 2018: +21%
While the usage share of Google's Pixel has yet to catch up with their photographic ambitions, they continue to be a leader in computational photography. Initially, their focus was on portrait mode, lowlight and HDR, but this has subsequently expanded to AF-C, subject recognition and tracking. Like Apple, their emphasis is on simplicity and automation. While the Android photography app and accessory ecosystem aren't as extensive as the iPhone's, key companies such as Filmic and Moment do support the Pixel, making it a viable platform for photography.
Conclusion
The defining photography industry trends of the past decade – namely the rise of the smartphone as a viable photographic tool and the transition from DSLR to mirrorless – continue to shape the industry today. This has crowned new champions, notably Sony, and made life difficult for legacy players such as Nikon and Olympus.
Canon, Sony, Fujifilm and Leica appear to be well placed to navigate the choppy waters ahead and, assuming they can stabilise their balance sheet, Nikon can be added to that list. The road ahead is less clear for Panasonic, Olympus and especially Ricoh/Pentax.
In the short term, robust lens sales, buoyed by new purchases as users continue to make the shift to mirrorless systems, will support Canon, Nikon, Sigma and Tamron revenue, while Sony continues to gain share.
While smartphone adoption appears to be approaching saturation, there is still the replacement rate and upgrade cycle to account for (hundreds of millions of annual device sales). It offers both an opportunity for image sensor sales, and Canon could still enter this lucrative market and cooperative projects. Partnerships similar to Leica and Huawei's (would a Nikon branded camera array help an emerging smartphone manufacturer's bid for photographic credibility?) and will spawn continued advances in computational photography that could find their way into cameras.
One aspect we haven't commented on is form factor innovation.
The 2013-2014 time period produced what amounted to a series of mostly failed experiments such as Sony's "Connected Lens" Q-Series, Samsung's Galaxy Camera, Nokia's Lumia 1020, Panasonic's CM1 and the Leica T. A common theme among these devices was the attempt to fuse elements of dedicated cameras with the emerging user interface and experience paradigms of smartphones. While vestiges of these experiments live on — touchscreen-based interfaces are now ubiquitous among cameras, as are smartphone apps that extend the functionality of cameras to smartphones, which indicates an increasingly symbiotic relationship between the two. Smartphones themselves, notably models from Huawei and Samsung, offer "Manual" or "Pro" modes within the default camera app (though, notably, this is something that Apple and Google have eschewed).
While it might seem like an unlikely time to renew these experiments — though we have seen the long-delayed, believed-to-be-vaporware Zeiss ZX1 finally go up for pre-order — the fact that smartphone adoption is close to saturation makes it feels like there may be scope of opportunity.
As noted above, another potential direction that we've seen is the incorporation of computational photography, which has primarily been the domain of smartphones, into cameras. In smartphones, it has been used to offer the advanced features of cameras, such as portrait modes that simulate the shallow depth of field of wide aperture lenses and full-frame sensors, and for HDR, stabilisation and low light photography.
More relevant to camera-based photography is subject detection and tracking to support advanced AF-C. Initially, Olympus and more recently Canon and Sony, the latter of which has started to share technology between their cameras and smartphones, have been leaders in this space. In the realm of autofocus technology, computational photography is increasingly becoming table stakes and without significant investment into the space, Nikon, Panasonic and Leica risk being left behind. It would be a benefit to Leica if they could tap into their partnership with Huawei to incorporate such technology into their mirrorless cameras.
For the sake of speculation, it would be interesting to see Leica keep the T/TL series alive with a TL3 that builds on the touch-based user experience and adds the latest Huawei technology for scene detection and autofocus.
While that's unlikely to happen, what we likely can count on is, despite a challenging business environment, continued refinement of cameras that bring us ever closer to — if not quite precisely to — the perfect photographic device. Autofocus and scene detection will improve. Automation combined with manual overrides will give photographers ever more fine-grained control over image capture and editing. Image resolution will continue to get higher, already impressive high ISO/low light imaging will get even more impressive.
These are the things we can count on. What we don't exactly know, if which are the companies that will bring these advancements to us.
Sources