A year ago, when I returned to using a battery electric vehicle—the Jaguar I-Pace, which I reviewed earlier this year—I took a renewed interest in the cost of electricity. I suspect that I had coasted along for many years with my old supplier in common with many of you. While I wasn't paying through the nose, I thought I should look around.
Before delving into the detail, I should mention that I live in England, so all my options were UK-based energy companies. While I shall be quoting specific costs, the general principles of seeking a more cost-effective energy supply are common to most counties except, of course, those with a no-choice nationalised operation. Fortunately, most of us do have a choice, which is the only way to ensure monopolies do not rule our lives.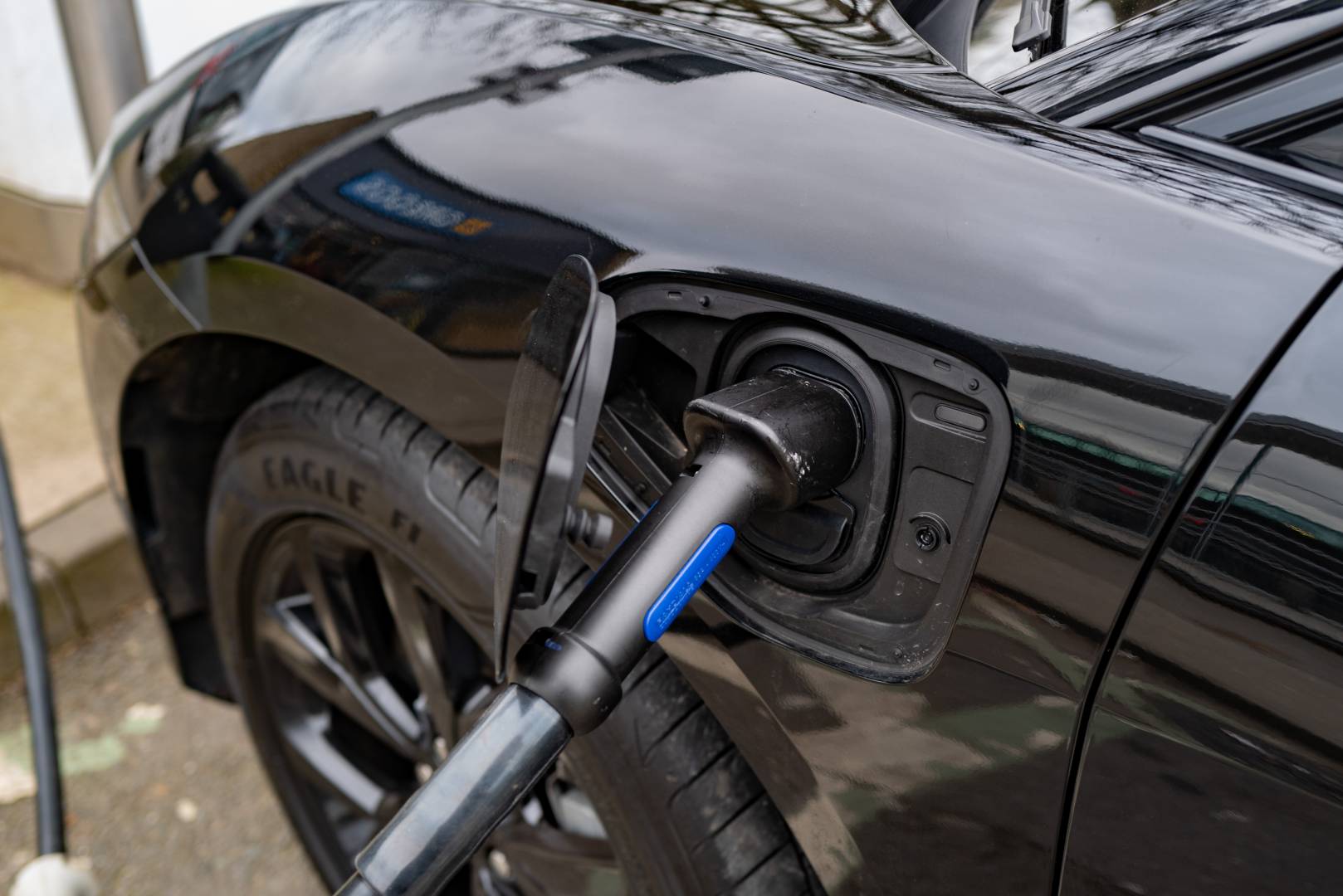 Buying an electric car will bump up your energy consumption, although, in general, the extra cost will be much lower than you would pay to refill your car with petrol or diesel over the course of the year. It just concentrates the mind a little.
It pays to shop around, whether or not you own an EV; but the quest is more important if you do have a car to charge every night.
Thus prompted and after some research, I managed to reduce the cost of my domestic electricity by 15 per cent and my car electricity by 66%. I didn't have to look far…
All tentacles lead to Octopus
The more YouTube videos and press reviews of electric cars I found, the more one particular company's name came to the fore. That name is Octopus. Most EV owners on social media in Britain were telling me that Octopus offered the best deals.
I decided to give Octopus a try, and it's now a year since I changed over from my previous major power supplier. As I said earlier, I've made a big saving on electricity costs. I imagine some of you are shelling out even more than the national average of 16.5p per unit, in which case the savings would be even more satisfying. Do you know exactly how much you are paying per kilowatt-hour or unit of electricity? It's worth checking because I didn't know until I started this exercise last year.
Octopus is a small company, extremely approachable, efficient and friendly. I get the impression I am dealing with people who care, rather than with the huge conglomerates that dominate the UK electricity supply industry. Emails get a personal reply, and subsequent responses are followed through.
When I moved over to Octopus, I published a short article and promised to let you know how I progressed over twelve months. So here we are again.
Octopus Goes
The experience with Octopus has been everything I expected, and I've cut a deal which is perfect for my use of a battery-powered vehicle.
It's called Octopus Go and offers four hours of off-peak night-time charging at a remarkable 5p per unit. For the rest of the time, one kilowatt-hour of electricity costs 14p, including tax, which is at the low end of what you can expect in this country. You might do better, but overall, the product and level service from Octopus are compelling.
Octopus has several tariffs, including the usual annual fixed cost and flexible contracts, but Octopus Go is the one that suits me best. An alternative, Octopus Agile, provides electricity at market rates and the cost constantly fluctuates throughout the day. Superficially, this can look attractive, especially when you discover that you will actually be paid you to use their electricity at some points during of the night.
On the other hand at peak times (such as 5.30-7.30 in the evening when you want to cook your meal), the cost rockets and you end up with your life being ruled by the price of electricity. It must be a bit like range angst with an electric car, judging just when to stick the joint in the oven.
I prefer the simpler approach, so I know exactly where I stand. While the general rate of 14p is a good deal (for the UK) for most of the time, the discount rate of 5p (available from 12.30 to 4.30 am), is a steal by UK standards. It may only be for four hours, but this concession is tailored perfectly for the electric vehicle owner.
By electing to top up an electric vehicle during those hours (and using a standard domestic 7.5 kWH car charger unit), you can add up to 30 kWh of electricity to your vehicle for no more than 20p per night, depending on the efficiency of the vehicle, that allows from 90 to 120 miles of motoring. Set this up for a daily charge, and you can add 600-800 miles of motoring in a week for only £1.40 a week. That is theoretical and much more than I need for a week's motoring, but it's there if you need it. On longer trips, of course, you will pay more once you've used up your overnight fill-up.
What costs more?
There are caveats, of course. There will be occasions when you travel further afield and will need to use public charging. Faster chargers, in general, cost between 25p and 35p per kWh. Despite the extra cost for longer trips, most of your annual motoring will be fuelled from your home charging pod at the cost of as little as just over one penny a mile. That's real economy—for now until governments start missing the taxation on fuel.
It isn't all cost-saving with a battery-electric vehicle, however. Some things do cost more, including the cars themselves. Insurance is one area where you could get a shock. EVs are currently expensive to insure compared with their diesel and petrol equivalents. Some of it, I am sure, is the sense of unknown among underwriters. This is a new area, although experience is building. But the major factor is probably performance. EVs have faster acceleration than similar vehicles powered by the internal combustion engine. You can be looking at sub-six-second acceleration from zero to sixty miles per hour, and some fairly unprepossessing cars can halve that time. Perhaps it's no wonder that insurance companies are a bit wary.
Nonetheless, I would expect rates to settle down over the next couple of years, and the discrepancy between an EV and a similar petrol or diesel car should disappear.
What costs less?
On the plus side, there are economies to be had. There are encouraging indications that lower depreciation is narrowing that gap between electric cars and traditional ICE vehicles. Take-up of electric cars has been slowed by the lack of affordable used vehicles to choose from. That position is constantly improving as the market matures and existing owners trade in their old EVs. There is a long queue of people wanting to get on the electric bandwagon with the result that residuals are holding up well.
Maintenance of EVs, also, is cheaper because they have so few moving parts. Electric motors have a much longer life than internal combustion engines, running into the hundreds of thousands of miles. The cars need very little attention and some components, such as brake pads and discs, can last indefinitely. Using the regenerative braking instead of the brake pedal, you might never need to replace brake components. Elon Musk himself has said that a Tesla will never need new pads if full advantage is taken of regenerative braking.
Once you overcome the initial purchase hurdle, it's definitely cheaper to run an EV.
Octopus choice
For now, though, with Octopus Energy I am happy that I am getting the most cost-effective option both for my domestic electricity and for running an electric vehicle. I've confirmed this through the experiences of dozens of EV owners who have spent much more time in comparing prices.
Octopus is a hungry little company, always keen to recruit new users. It offers an attractive referral scheme which can give you £50 off your first bill (see below).
If you are considering moving to Octopus as a result of reading this article, you can save some money and, at the same time, help cover some of the costs of running Macfilos. We have no income other than from referrals such as this and the odd Amazon link.
If you have found this article informative and wish to switch to Octopus Energy, please use the referral code below. You receive a £50 welcome bonus, and the same amount comes to Macfilos.
share.octopus.energy/pink-zebra-525
For readers in the USA and UK
If you read Macfilos, you are most likely to live in the United Kingdom. But nearly half of our readers are in the USA where fuel is much less expensive. Petrol and diesel are cheap in the USA than here in the UK, even after converting the gallon and the pound.
Currently, UK drivers pay £5.50 for a gallon of fuel (although we buy it in litres, don't ask…). Converted to the US gallon, which is smaller, the equivalent cost of a gallon is £4.62 or $6.30. This is nearly three times the US average of $2.40. As in all European countries, vehicle fuel prices include a big tax element used as a stick to discourage motorists from driving.
What deals are you getting on electricity? If you are in the UK, are you paying more or less than the average of 16p per kWh? And if you are in the USA, do you pay the average of 12 cents (which equates to under 9p per kWh, around 45% cheaper than here in the UK), or are you on a special deal? This will be especially interesting if you own an electric vehicle and make full use of off-peak power. Join the discussion to provide more information for our future coverage of electric vehicles.
---