They say a week is a long time in politics, but it hardly seems credible that just a month ago I was commenting on Leica's sales operation in Russia. "After some four years of anticipation", I wrote, "Leica's new timepieces, the L1 and L2, have reached stores in China, Singapore, Tokyo, Moscow, Dubai and Wetzlar". Posh spots, I called them, since some of the world's lesser locations (such as Paris, London and New York) were somehow missing from the company's horological plans.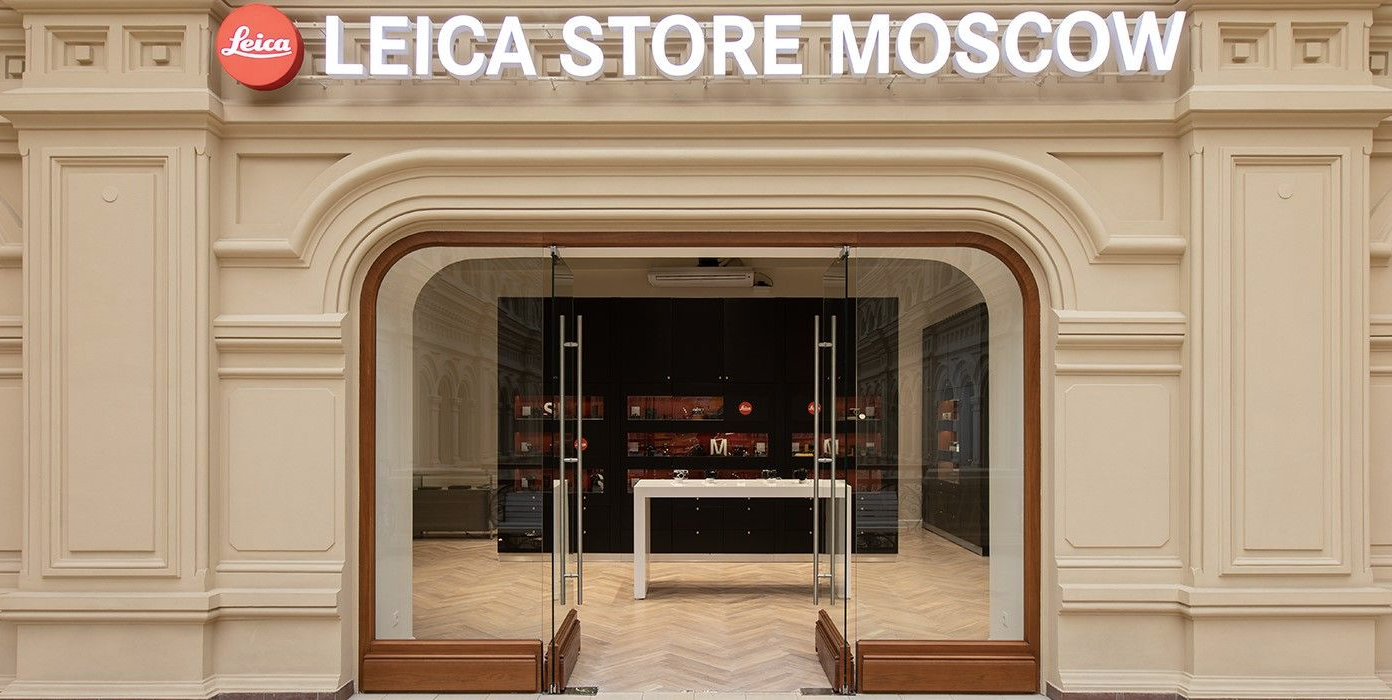 Recent events set me wondering where Leica now stands. I have no way of knowing how many L watches have been sold in Moscow, but it will be interesting to find out if it's business as usual or whether Leica will follow Apple to the exit. Today I visited the Leica Store at GUM[footnote]Государственный универсальный магазин or Main Universal Store[/footnote]. It's all very pretty, although there are no details of the products. But I did manage to track down Leica's Russian online store which you can visit here.
I imagine prices are fluctuating fairly rapidly, but at the minute I checked this afternoon, the M11 was listed at a reasonable 709,750 rubles ($6,600), The SL2 at 390,150 ($3,347) and the Q2 Monochrom Reporter at 505,750 ($4,704). Of course, it's quite possible they haven't updated the prices since last week, but there are clearly bargains to be had.
Here is Leica's current sales pitch to well-heeled Russians:
The Leica Store Moscow GUM with its area of 220 sq m is located in GUM, Russia's main department store, built in the very heart of Moscow on Red Square in 1893. In addition to a wide range of Leica cameras, lenses, sport optics and accessories for enthusiasts, professionals and newcomers, the Leica Store Moscow GUM provides customer care and offers express diagnostics and complicated repair. Besides the exhibition space with the iconic works of Leica photographers the store also hosts the Leica Academy offering workshops and lectures by world-class photographers.
The last time I visited GUM was well over 40 years ago in a very different world. The building, as always, was impressive, but that is more than could be said for the merchandise of the era. Leica cameras were definitely not on the list of supplies. Times change.
---
---
Join our community and play an active part in the future of Macfilos: This site is run by a group of volunteers and dedicated authors around the world. It is supported by donations from readers who appreciate a calm, stress-free experience, with courteous comments and an absence of advertising or commercialisation. Why not subscribe to the thrice-weekly newsletter by joining our mailing list? Comment on this article or, even, write your own. And if you have enjoyed the ride so far, please consider making a small donation to our ever-increasing running costs.
---