For the past few months I have been toting the tiny Leica C as my go-anywhere companion. Previously I favoured the Sony RX100 but it was just a tad too large for comfortable pocketability. The lack of a viewfinder was frustrating, although the image quality is superb. The C, which does have a viewfinder and is smaller overall, has been a revelation in convenience. I take it with me everywhere, even when carrying a larger camera, and it has proved to be an accomplished all-round instant snapper. It also makes a good fist of street photography because of that viewfinder and the exemplary stepped-zoom which allows popular fixed prime focal lengths, in particular 28, 35 and 50mm, to be hard-wired into the settings.
As usual, this is not a full technical review, more a subjective personal assessment of the Leica as an adjunct to a bigger and more capable device. If I want ultimate IQ I can pick up the M or Monochrome; but if I want to travel without the weight of a large camera, the C fits in a shirt pocket and is light enough to be ignored until needed.
Another hidden gem
The Leica C is one interesting and competent little beast. Its unique claim to fame is that it is the smallest and lightest snapper on the market to have the advantage of an electronic viewfinder built into the body. This is something that is guaranteed to get the Leica owner's juices flowing.
Yet the C hasn't so far had a lot of attention. In common with the Leica X Vario it is something of a hidden gem. The viewfinder was quickly dismissed as a poor effort but this criticism surely misses the point. Small and low-resolution it may be, but useless it certainly is not. In my opinion this tiny 200k-pixel peeper makes the camera stand out from the crowd. Over the months, I have come to rely on it for framing and on-the-fly exposure verification, especially in strong sunlit conditions.
Full manual control, a stepped zoom covering an unusually wide 28-200mm range, good Leica-designed optics, excellent optical stabilisation and tiny overall form make this a perfect additional camera for existing Leica owners.
The C is essentially a rebadged version of the cheaper Panasonic LF-1. It is housed in a make-over skin prepared by Audi Design and, to my mind, looks better and more interesting than the rather plain-Jane Panny.
It features redesigned squared-off rear buttons but there is little else that is different apart from that two-tone outer skin. The long-term test camera is finished in an unusual black and dark red, which is attractive and subdued. There is also a cream and gold version that is even more unusual for a camera these days.
While the beneath-the-skin similarities with the Panasonic are obvious, the extra cost of the Leica version does bring a few benefits which are worth repeating.
In the UK the camera comes with a one-year accidental damage warranty (Leica Passport), a copy of Lightroom 5 and (just my opinion) a better after-sales service than you would expect from any mass-market producer. It should also hold its value better than the LF-1 because of the Leica red dot. Scoff if you wish, but there is invariably a strong demand from Leica enthusiasts for older compacts, even when the equivalent non-Leica counterpart has long dropped off the perch. They are even sometimes regarded as collectable fodder (something which applies particularly to the Digilux 2 which was introduced in 2004 and is still in demand on the used market). I am not certain this will be the case with the C, but who knows?
So the price difference is narrowed but not entirely eliminated. If you want similar results at a lower price and are not concerned with style or the Leica brand, then by all means go for the cheaper Panasonic. It will perform just as well. But you may not enjoy the ownership experience as much.
Sensor
The C has the same format 1/1.7in sensor (see the diagram) as found in the popular D-Lux but it has been boosted from ten to twelve megapixels. It is larger than the 1/2.3in sensors found in the average point-and-shoot camera but it is still minute in comparison with full-frame or, even APS-C. There is even a significant gulf between these small sensors and the increasingly popular 1in devices found in Sony's RX100, RX10 and Nikon's 1 series.
To demonstrate in another way, the Leica C sensor has a crop factor of 4.7 compared with 2.7 for the RX100 or Nikon, 2.0 for micro four-thirds and 1.5 for APS-C.
All that said, we shouldn't get too hung up on sensor size. There has been tremendous progress in squeezing the last ounce of performance from small sensors thanks to advances in technology. Take the iPhone 5S as an example: It is capable of producing superb, contrasty and sharp imagines despite the Lilliputan 1/3in sensor which makes that in the C look positively immense.
Zoom lens
The Vario-Summilux lens of the D-Lux 6 with its fast f/1.4-2.3 aperture range is rightly acclaimed as one of the best optics, if not the best, on any compact camera. Its focal-length range of 24 to 90mm (35mm equivalent) is ideal for walk-around photography. When designing the C, however, there had to be a compromise on lens specification in the interests of overall size reduction.
The remarkable thing, however, is that the range has been extended to an impressive 200mm although the C loses the wide-angle 24mm starting point in favour the slightly longer 28mm. Occasionally, it has to be said, 28mm is often just not wide enough for shooting in cramped conditions.
The aperture range of the C's Vario-Summicron is f/2 to 5.9 which is respectably fast, particularly considering the long zoom to 200mm, never slower than f/5.9. The lens on the D-Lux 6, from f/1.4-2.3 despite the shorter zoom range, is clearly much faster and is also more competent optically.
On balance, the longer zoom is a fair compensation for the slower aperture, although the lack of a 24mm base is to be regretted.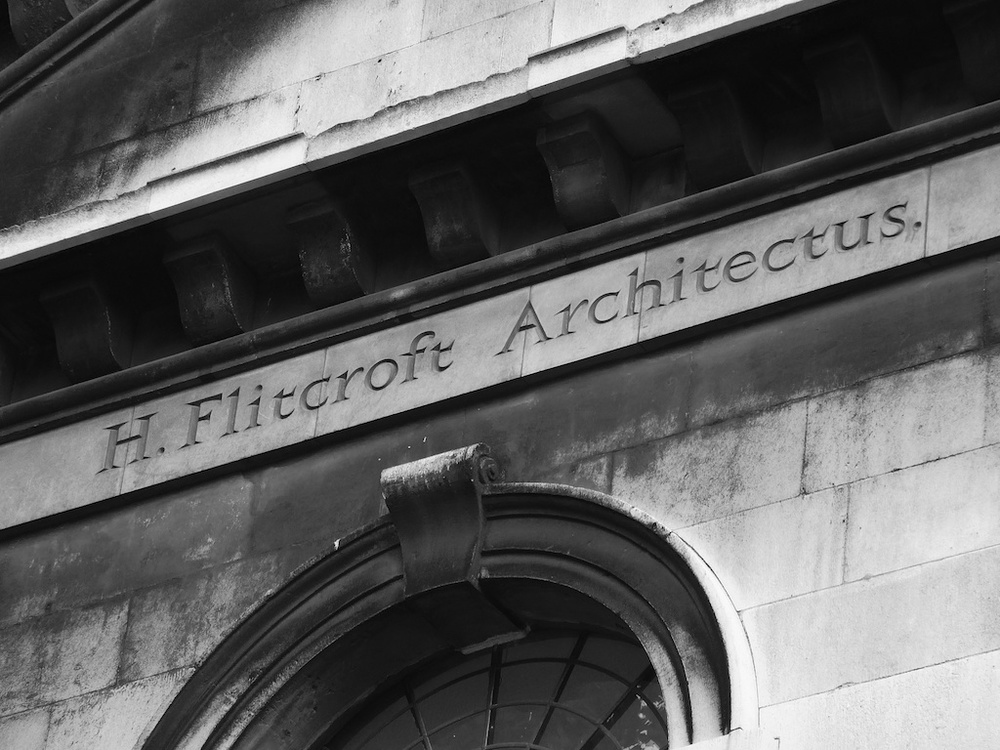 Design, controls
Despite its point-and-shoot dimensions, the little C is aimed squarely at the experienced photographer who prefers a high degree of manual control. The nicely weighted and solid mode dial has the usual PASM options, plus full auto, a creative-control setting for fancy jpegs and a scene mode. It also squeezes in two custom stops which you can set up to handle your preferred arrangements for different types of photography.
The large, domed shutter release is in the perfect position and is encircled by the motorised zoom lever.
This is all fairly standard fare for a camera in this pro-compact class. However, I tend to treat the camera as I would a simple M and stick mainly to aperture or shutter priority. If it works for me on an M, I don't see why it wouldn't on a mini camera. And it does. The full auto mode is certainly useful on occasion, especially for quick, unscheduled shots. I got into the habit of leaving the dial set to auto in case of unexpected shots. But I would usually choose aperture or shutter priority for deliberate work.
The front of the camera is clean and uncluttered, with the large, knurled control ring encircling the lens occupying most of the height. The lens has an automatic cap which is essential on this type of small camera when it is constantly in and out of a pocket. To the left is the small flash which I found useful for filling in or for night snapshots at close range. In practice I seldom use flash but I suppose it is one of those feature boxes that must be ticked.
The back of the camera is also exceptionally clean, with a bright, flush-fitting 920-kilopixel screen and just seven buttons in addition to the four-way controller.
To the right of the viewfinder is the LVF button to provide manual switching between screen and viewfinder.
Next door, also above the screen, is the wifi button to initiate communications with a smartphone. Remaining direct-action buttons are for video record, display, trash (doubling as access to the Q menu) playback and a function button which, in auto mode, enters a useful composition guide. In creative control mode this button leads to a menu of special jpeg effects, including monochrome. The four-way controller conveniently allows direct access to exposure compensation, focus mode, flash and drive mode.
The Q menu offers exposure compensation, step zoom, aspect ratio, picture size, ISO, white balance, autofocus mode, video quality and monitor brightness. This is a well thought out feature, with the row of functions at the bottom of the screen below the live view, and it is very easy to make on-the-fly adjustments. As a result all commonly needed adjustments are just one button press away.
I do relish the control ring around the lens which replaces the usual fixed bezel. Unlike the similar controls on Sony's RX100 or the Canon S120, which have smooth movements, the circlet on the Leica clicks around as would, say, the aperture ring of an M lens. I find this more intuitive to use and there is less danger of zooming past the desired setting. This ring is mode dependent. It can handle aperture (in A mode), shutter speed (in S mode) or a combination of the two in P, for instance, and can also act as a stepped zoom in preference to the shutter-release-mounted zoom lever (which is always smooth and not stepped as with the D-Lux 6). In some ways this arrangement is better than that on the D-Lux: Stepped zoom for normal use, smooth auto zoom for a quick move from near to far.
Stepped zoom
The stepped zoom is one of my cherished features as it was on the D-Lux 6. In stepped mode, the zoom cleaves to traditional prime focal lengths rather than being infinitely variable. Most of us like to know where we are and it is comforting to think in prime terms.
The camera can be set to remember the zoom setting so, for instance, if you are having a 35mm day, simply set the zoom to that focal length and it will be remembered when you switch off the camera or when it sleeps. It is just like screwing on a prime lens. Prime aficionados, among whom are all Leica M enthusiasts, will delight in this aspect of such a tiny camera.
On the D-Lux 6, with its more modest 24-90mm zoom, the stops are simple and straightforward. Intermediate halts are at 28, 35, 50 and 70mm. With practice, it is possible switch focal length by feel, just as you might with a Tri-Elmar lens.
Because of the much wider range of 28-200mm on the C, the click stops are more numerous and therefore more difficult to memorise. But it is still useful to be able to move decisively to fixed-prime equivalents. On the C the intermediate stages are 35, 50, 70, 90, 135, and 160mm. Just think of it as an Octo-Elmar. As with the D-Lux and other compact cameras, you can go longer by means of an electronic zoom but most experienced shooters don't bother with this feature because it is simply a crop function which can be better handled in post processing.
Menus
The menu system is straightforward and, in PASM modes, starts with just four large tiles—Record, Setup, Motion Picture and Wifi. Within each of the four sections there is one continuous scrollable list with very little reliance on sub-menus. When the mode dial is set to auto there is a fifth tile in the main menu, Snapshot Mode, offering the choice of simple auto or intelligent auto. When creative control or scene mode is selected on the top dial, the menu changes to reflect the options available. All in all the menus are very straightforward, easy to understand and adjust. I have not had a chance to examine the menu structure on the Panasonic LF-1 but I am assuming it is similar. The firmware on the C has obviously been customised, if only to add the Leica red dot symbol when the off button is pressed.
Communication
The camera features wifi connection with remote control operations available from a Smartphone or tablet. Setup and pairing is straightforward and the camera is equipped with an NFC (near-field communication) ability for instant pairing with an NFC-enabled device. Sadly the iPhone does not currently support NFC so set up is manual but, nonetheless, very straightforward. I tried the Apple app and it works well and has been designed with a great deal of thought.
It is possible to control many aspects of the camera from the phone, including setting up parameters and taking photographs. This can be useful in particular for grabbing shots from low down or from unusual angles. The app also enables sharing of photographs, via the phone, with friends and with social networks. Again, this isn't something I do often but I can see the attraction. Frankly, manufacturers have to jump on this bandwagon if they are going to compete in the compact camera market.
Viewfinder
The remarkable thing about the Leica C is that it has a viewfinder at all, never mind how small it is. Look at the camera from the front and it is similar in dimensions to other pocket point-and-shoot devices. It is most resembles its near relative, the Canon S120, and you would certainly not expect to find an integral viewfinder lurking. Turn it round and you discover a small but perfectly formed finder window located on the top left—in traditional Leica rangefinder spot. Another nod to the M user.
Despite the low-resolution 200k-pixel screen (which reminds me of a mini version of the EVF on the ten-year-old Leica Digilux 2), it is surprisingly useful once you have fiddled with the tiny diopter adjustment wheel. When focus is resolved to your satisfaction, it's a good plan to stick a bit of black tape over the wheel to stop it constantly moving. I swear by black tape, wonderful stuff, and it comes off without leaving a sticky residue.
In general I hate composing pictures on the screen of a camera, particularly in strong sunlight. Even the brightest screens wilt under such a barrage of light and it has to be said that the screen of the Leica C is a particularly good and bright example. For me, it is more natural to hold the camera to the eye, not just for the added stability but for the easier framing and exposure verification. Even the low-resolution screen of the C's electronic viewfinder is preferable to reliance on the rear screen. Just my two penn'orth but I know many experienced photographers will agree on this.
Because of the low resolution, this viewfinder screen is not ideal for manual focus; but for exposure and framing it works well. It remains the unique selling point of the Leica C and, for my money, it gives this camera the best user experience in the higher-end point-and-shoot pocket-camera class. Do not believe naysayers who claim the EVF is useless. It is very convenient and worth having; it is just not up there in size or resolution with the majority of finders on the market, mainly those in larger cameras. Can't have everything.
There is no eye sensor to change view automatically from screen to finder. Instead, a small sliding switch next to the viewfinder is used to change the mode. I actually prefer this since, most times, I am happy to work with the viewfinder and leave the screen switched off. Eye sensors, as on the new Leica T, can sometimes be slow in kicking in.
Charging
The Leica C follows the modern trend towards in-camera charging. I wholeheartedly approve of this approach. For some reason, the absence of an external battery-chagring pod is seen as a disgrace and some form of penny-pinching move on the part of the manufacturer. Far from it. It is a sensible solution which means that all you need to charge your camera is a short USB cable. The C box does include an iPhone-style USB charger with a selection of UK, European and US plugs; but in practice you can use many phone chargers, including Apple units or, even, plug the camera into your laptop's USB port. Charging the C is no different from, for instance, topping up a smartphone and that is as it should be. You don't expect to get a charging dock with those devices.
For a small, pocket-sized travel camera such as the Leica C, this in-camera charging solution works magnificently. Why should you have to pack a charger (or, more often than not, forget it entirely) that is almost the same size as the camera when you can get away with a short cable? And this cable is easily replaced anywhere in the world; you can also buy a USB charger unit at almost any phone shop. If you forget the charger unit for many cameras (including, it has to be said, Leica X and M series) you face expense and no small difficulty in finding a replacement.
In use
As with all my camera reviews, this is not an in-depth technical test. I look at cameras from my own point of view—selfish, I know—and according to my own requirements and prejudices. I don't have much use for scene modes, video or, often, in-camera jpegs. I made an exception with this camera however, and most of the samples shown here were shot as jpegs.
I use my cameras in a simple fashion and sometimes do not explore some of the more esoteric features. I seldom tweet or Facebook my pictures after I have taken them. I am probably an atypical user. However, I suspect the Leica C, as with other Leica compacts, will appeal particularly to the more experienced photographer who prefers to retain a good level of control and likes to make decisions. In other words, existing Leica owners. Casual buyers will probably go for the Panasonic LF-1 unless they be well-heeled and seduced by the boutique aspect of the Leica brand.
If you do want a full in-depth review, there are other good articles to read. In particular I would direct you to the outstanding assessment of the Panasonic LF-1 (aka Leica C) by Olivier Duong at Inspired Eye. Olivier makes a number of interesting observations, particularly on video performance. which he regards as outstanding (and which I regret I have not tried).
The camera is the same width as an iPhone but one inch shorter and twice as thick. Still, it is a supremely pocketable camera bearing in mind the long zoom and extent of manual control possible. The C is so small and compact that I am encouraged to carry it all the time, either in the bag with a larger camera or in my pocket if I want to travel light. There is no excuse for missing a picture when you have such a capable little camera in the front pocket of your jeans. And if you find that particular decisive moment (whether in Vietnam or Times Square) it doesn't matter one jot if you used a Leica C or an M. At least you were there and had a camera in your pocket.
Small size can have its downsides, particularly in handling. Some prefer a slightly heftier device (such as the D-Lux 6) because it feels steadier in the hand and is easier to grip. The C lacks any form of grip and has a somewhat slippery surface but I find it comfortable to hold because of its light weight. I prefer to use the C with the supplied wrist strap and, with this added security, the camera can be carried easily in one hand.
Focus
Manual focus is instantly accessible by pressing the left-hand button on the four-way controller to open the focus menu (AF, MF, AF Macro). It is therefore quick to change between focus modes without having to plough through the main menu options.
With the lens-encirculing control ring set to default, it becomes a focus control when manual mode is selected. As soon as this focus ring is moved the image is enlarged to make precise focus easier. This mimics the magnification system on the Leica M, among others. Because of the click-stop operation of the ring, setting the focus is much easier and more precise than when using a free-moving control (as with the Sony RX100) when it is all too easy to overshoot. I like the way this works on the C. It is also very easy to set up zone focus when in manual mode. For instance, with f/8 set at the widest 28mm it is possible to get everything between about 90cm and infinity in focus. This makes for uncomplicated street work.
Most times, I suspect, this camera will be used in autofocus mode and it works exceptionally well, locking on instantly. It is faster than on many larger-sensored cameras and performs without a hitch. Face detection does a good, reliable job and I found myself using the feature often, particularly for street shots.
I am not used to having the luxury of image stabilisation because most of the cameras I use lack the feature. The M and Monochrom all require fast-enough aperture to avoid shake. However, the C has an optical stabilisation system that is very effective and I found myself getting sharp shots at the sort of longer exposure, slower than 1/30s, that I would seldom use on a full-frame non-stabilised camera without tripod. This helps compensate for the limited high ISO performance which is common in with such a small sensor.
The C makes a perfect little camera for macro work and it performs best at the widest 28mm angle of view. Autofocus doesn't seem to be as instant when in macro mode. My friend and fellow Leica enthusiast, Dunk Sargent enjoys exploring the C's macro capability beyond its designed limit. I will add some of his work to this article in due course.
Image Quality
The camera supplies impressive results in almost all conditions, subject to the size of that sensor. Of course, it is no M nor, even, an X Vario. But as pull-out-and-shoot assistant, particularly in auto mode, it seldom misses a shot and the output is admirable. In my opinion the image quality of this lens is ultimately not as good as that of the truly excellent DC Vario-Summilux on the D-Lux 6. But it is not far behind. This striking quality is a remarkable achievement in a tiny camera with such a modest sensor. Gordon Laing of Camera Labs provides an impressive technical comparison between the IQ of the Panasonic LF-1 (Leica C), LX-7 (D-Lux 6) and TZ35 if you want more in-depth observations.
The C does allow shooting in RAW mode alone, which I prefer, and is unlike the X-series Leicas which all demand you shoot jpegs as well as RAW. I have never understood why this is so and why Leica continues to introduce new cameras (such as the T) with this apparent handicap. The RAW output from the C is excellent and I have had some fun playing with the shots in PP, especially using Silver Efex Pro to produce B&W images. Sorry, incidentally, if there are too many B&W shots in this review: I confess to a fetish for monochrome but it could just be a passing phase.
I found ISO performance impressive, bearing in mind the tiny sensor. I was happy to go up to ISO 800 (the top line is ISO 3200) and even 1600 was acceptable. And, as I emphasised above, the effective stabilisation permits sharp shots at slower aperture settings without having to stretch the limited ISO too far.
Final word
As an enthusiast-orientated camera with manual controls, the C is definitely an ideal second (or even third) camera for occasions when it isn't practical to carry a larger device. It is pocketable in the way that the D-Lux 6, the Fuji X20 and, even, the Sony RX100 are not. The tiny but pixel-needy EVF is a valuable bonus and makes this camera unique in its size category. The ability to pick and choose features, even to treat the camera as a micro-M device on simple aperture or shutter priority, is refreshing.
Despite its appeal to experienced photographers, the Leica C is also a great choice for the casual snapper who prefers to work mainly with auto settings and with the outstanding scene and creative modes. The range of in-camera jpeg customisation and the addition of special effects means that you do not have to be a professional to make the most out of this little shooter.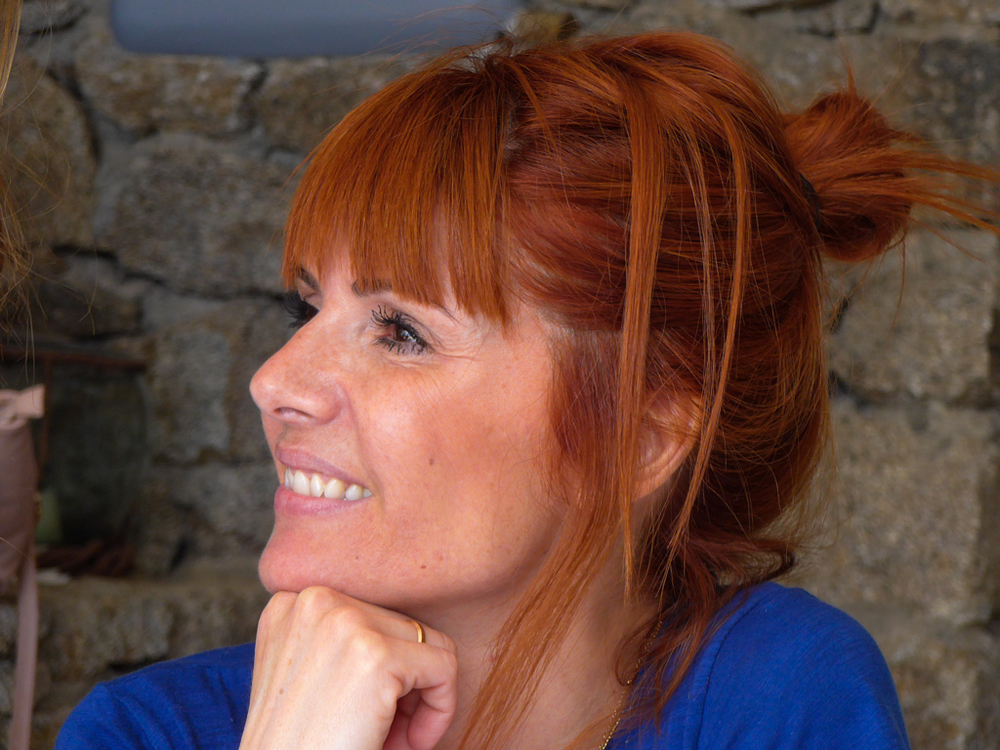 Within the same size constraints, there would be just one other choice for me. Canon's S120 is a very similar device with comparable size, performance and general usability. It does, however, have a shorter (24-120mm equivalent) zoom range and, of course, no viewfinder. The Leica D-Lux 6 (Panasonic LX-7) offers better image quality (simply, I am sure, because of the superior optics) but this is a considerably more bulky camera, despite the same format sensor. It also does not have a built-in viewfinder.
The Fuji X20 is a also a very capable camera with a slightly larger 2/3in sensor (crop 3.93). It does have a viewfinder but it is optical rather than electronic. However, for a big step up in performance without too much size penalty look at Sony's RX100. The 1in sensor is likely to provide superior IQ. However, the Sony does not currently have a built-in viewfinder. The forthcoming RX100 Mark III, which will be more tempting, features a pop-up EVF but it is a more expensive camera and will still be thicker than the svelte little C. And that pop-up EVF still needs popping up and pulling out before you can use it, making it less convenient than having the VF built into the body. The C is unique with its built-in viewfinder and for the convenience it offers.
If you want the smallest possible package then go for the Leica C. It is good at everything it does and it makes an excellent carry-anywhere camera for the keen photographer who wants to travel light and still expects cracking results when the need arises.
MY THANKS to Dunk Sargent and Phil Coomes for proof reading this article and offering invaluable guidance and assistance as always.
Read more of our camera reviews:
Fuji X and Sony A7 with Leica lenses
Voigtländer VM-E Close-Focus Adapter for Sony A7
Sony A7: Bargain basement quality zoom from Leica