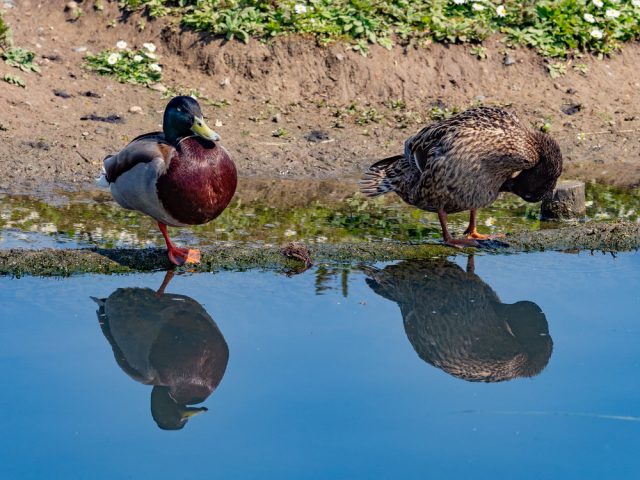 Now I am no wildlife photographer. That much will soon become obvious. Unlike my colleague David Bailey, I don't spend hours lurking in the urban reaches of the River Dee. Nor do I possess a lens that is remotely suitable for close-up photography of even horses without frightening them off. Even worse, I haven't a clue about different species (perhaps that's why I don't do wildlife…).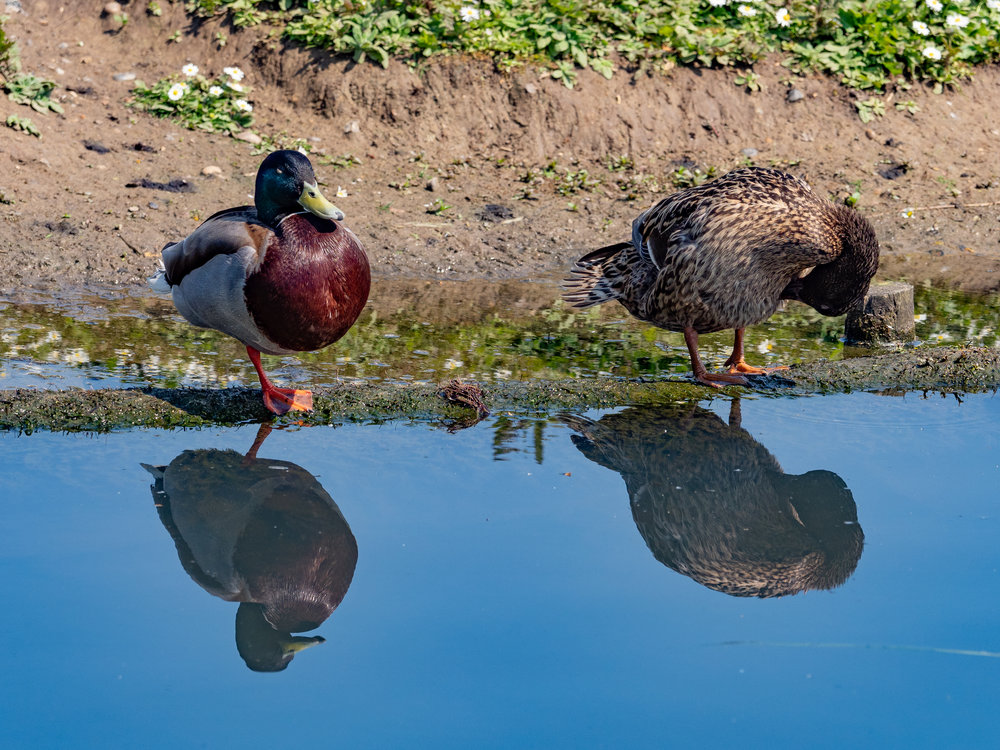 But when a suitable lens is thrust upon me by Olympus, I feel I must make an effort. I didn't want to be too wild, though. I prefer my wildlife served up on a plate — not literally, of course, but packaged conveniently in a (preferably) urban setting not too far removed from civilisation. I like to point my lens and know that all the wildlife is just waiting to frolic before my front element. Minumum effort.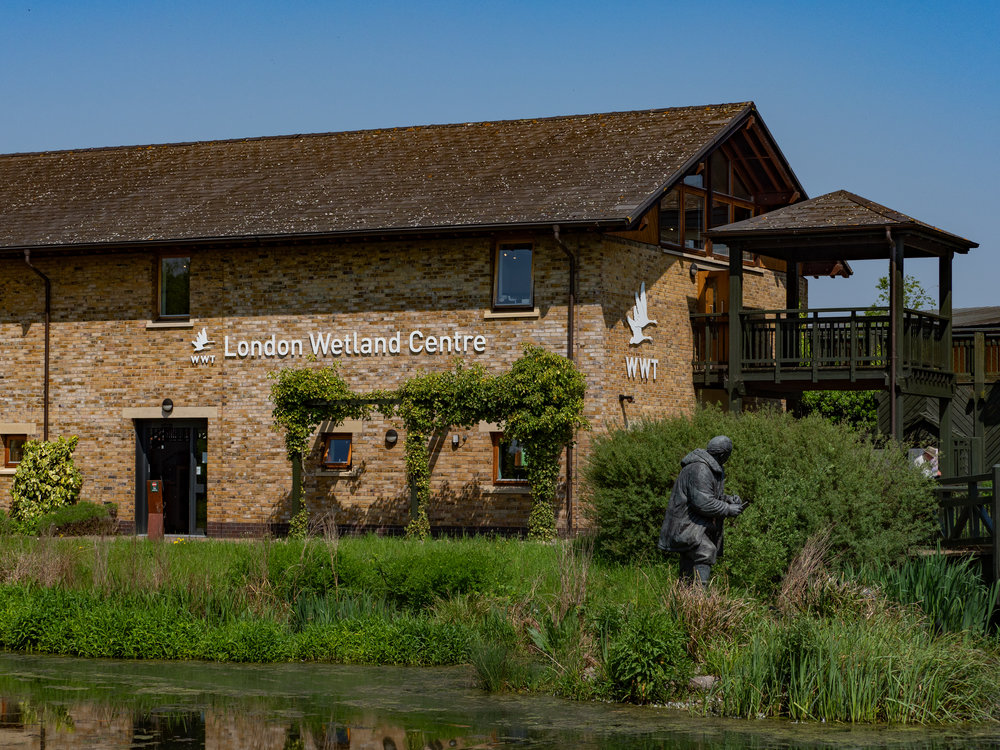 Wetland
Fortunately, such a Shanghai-La does exist in London and within easy strolling distance of home. The London Wetland Centre is barely five miles from Piccadilly Circus but it is an ideal location for testing a new telephoto lens among throngs of birds and ponds full of ducks.
In contrast with a zoo, all the residents and temporary lodgers at the Wetland Centre are there because they choose to be. Most of them can fly off when the fancy takes them and, I imagine, they do. What always mystifies me is that birds of a feather flock together in their own little habitats when they could easily flutter off to some other birds' domain. I suppose that's what the old saying is about, anyway. Someone must have noticed this before I came along, all wide-eyed and impressionable.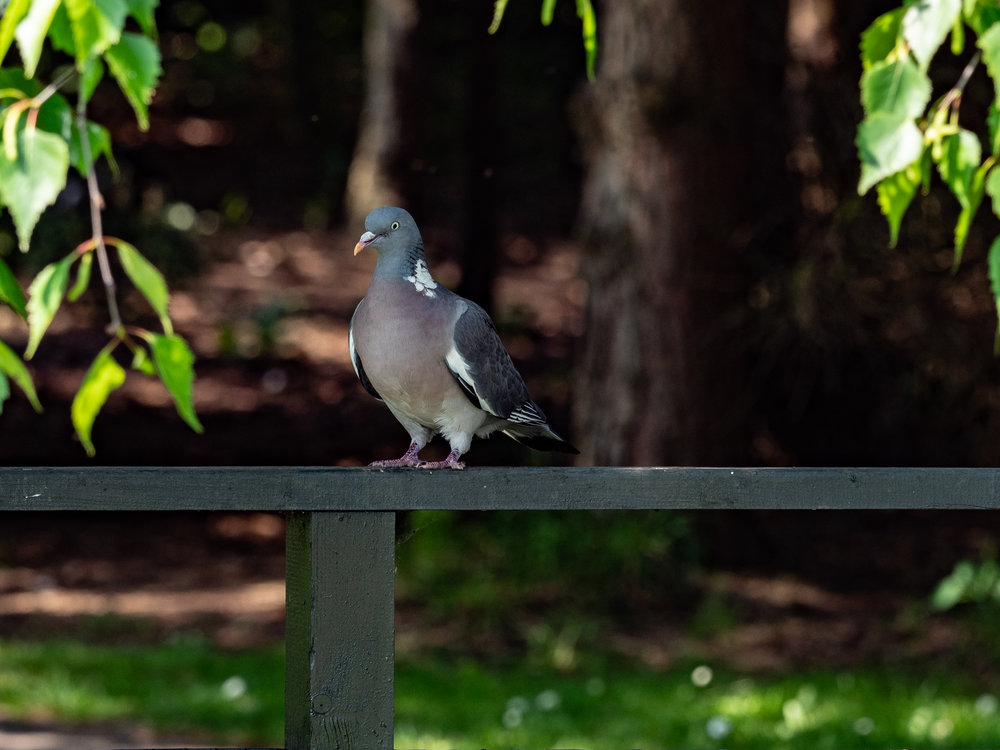 The lens in question is the 40-150mm f/2.8 Pro M.Zuiko Digital ED (for short) and it is attached to an OM-D E-M1 MkII, both tongue twisters kindly loaned by the manufacturer. Again, I must emphasise that I am not experienced with telephoto lenses, I'm more of a get-up-close 50mm prime man. So if the results of my wildlife excursion are bad please lay the blame at my feet. If they are acceptable, I take no credit. Send the plaudits to Olympus. Equally, my lack of experience means I can't compare this lens with others. There are longer, more expensive, fatter and heavier lenses that no doubt do incrementally better jobs. But this is the ideal all-round sporting zoom for my tastes.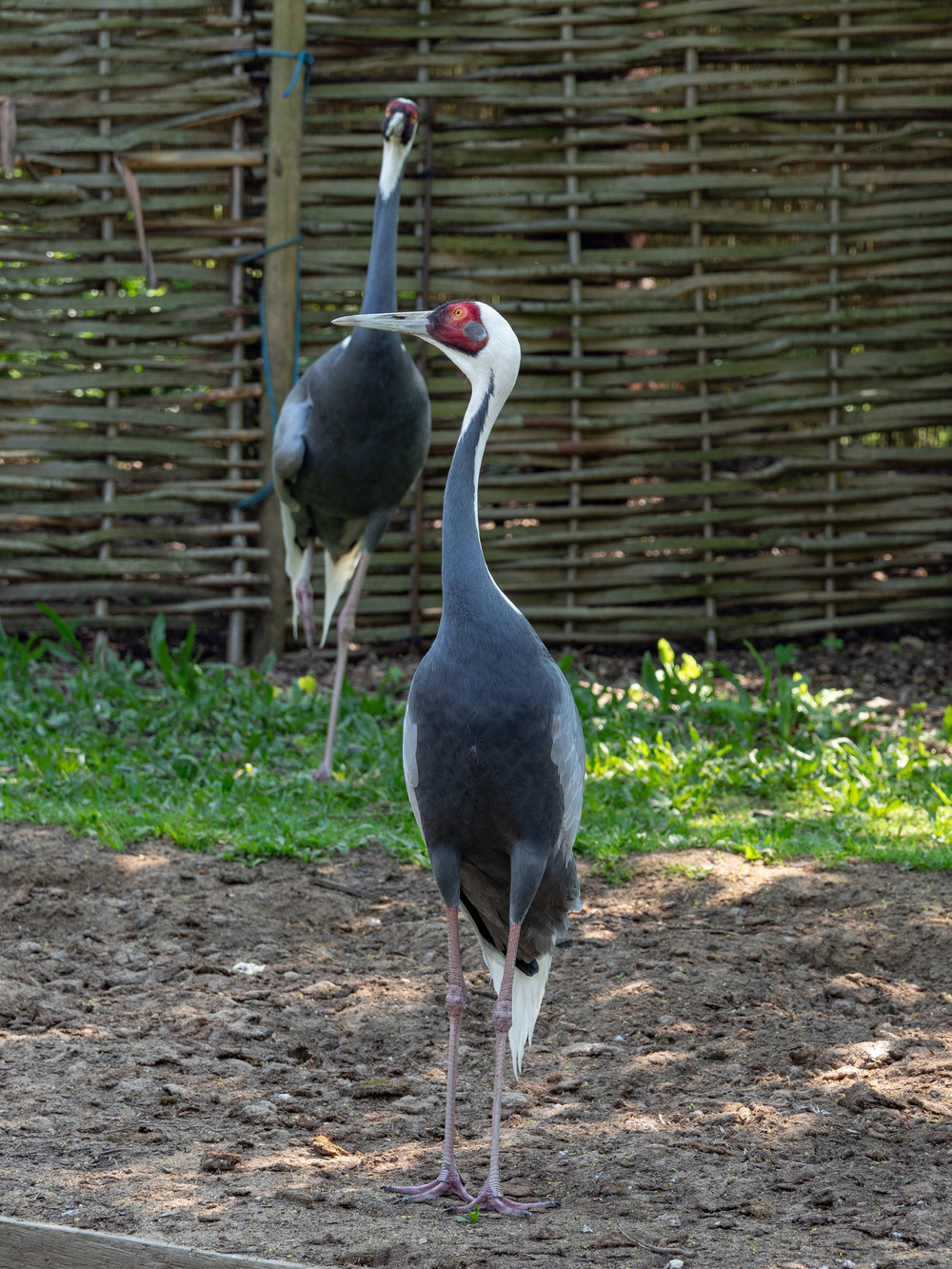 Remarkable
By micro four-thirds standards, the 40-150 is quite bulky and heavy — 880g in weight and 150mm long. It offers a full-frame equivalent range of 80-300mm. But it is a lightweight compared with equivalent glass for full-frame or, even, APS-C cameras. It is a pro lens, weather sealed, well constructed and yet costs just a tad over £1,000. That's remarkable value for what it does. By contrast, the also new Leica DG 50-200mm f/2-4 has a 33% longer reach but tips the scales at only 655g and is a mere 132mm long (at rest, that is, but see below). it's also 50% more expensive.
Aesthetically, the M.Zuiko Pro in common with its siblings is rather fussy and over-decorated, with a raft of explanatory engravings. I tend to prefer the blander styling Panasonic and Leica have adopted with their m43 and APS-C zooms. Yet unlike the external focusing Panasonic lens, the Olympus PRO does its bit entirely internally. Although it is a long lens, it doesn't get any longer. I like that, but it has to be said that external focusing designs do tend to take up less bag space.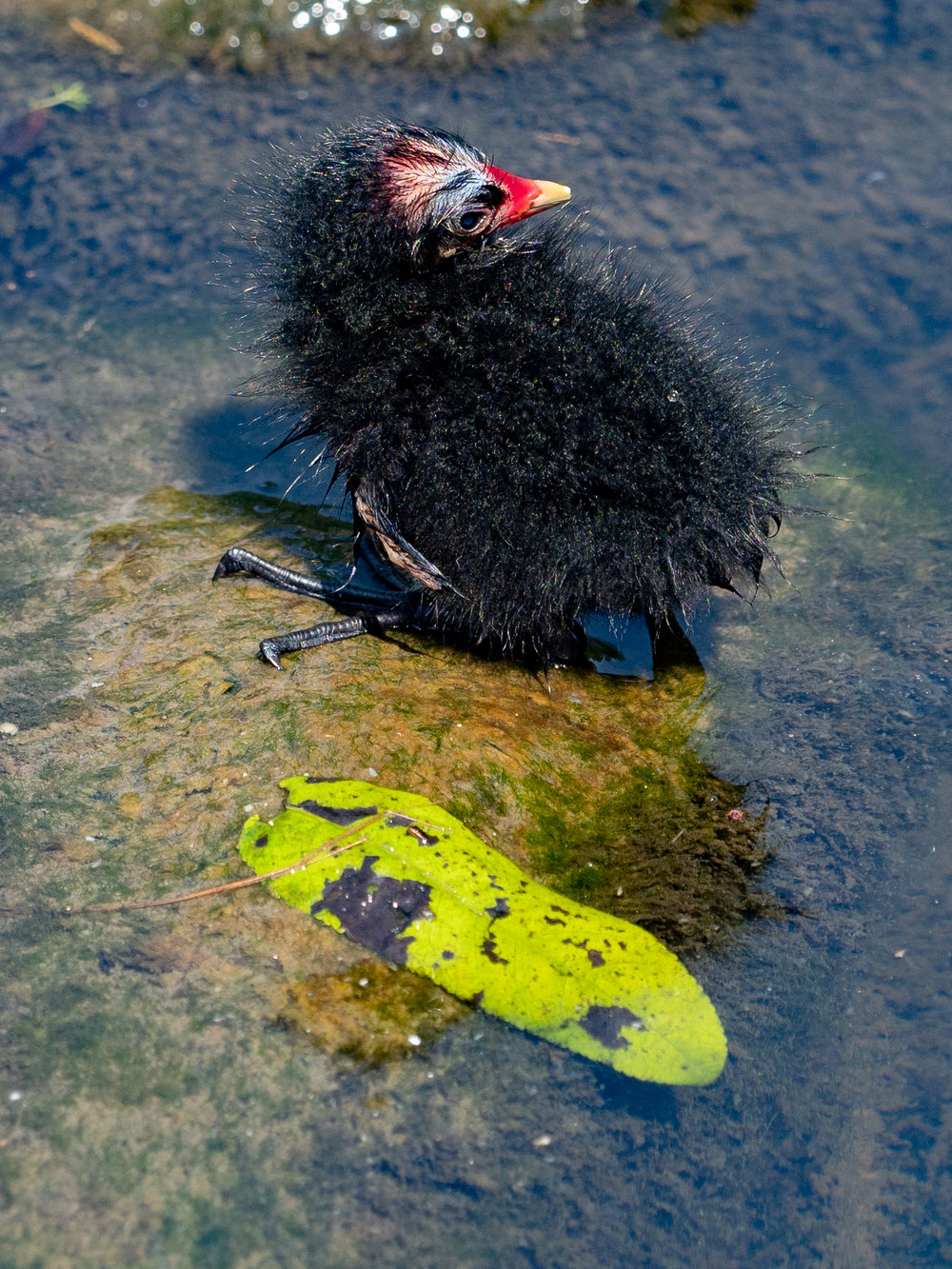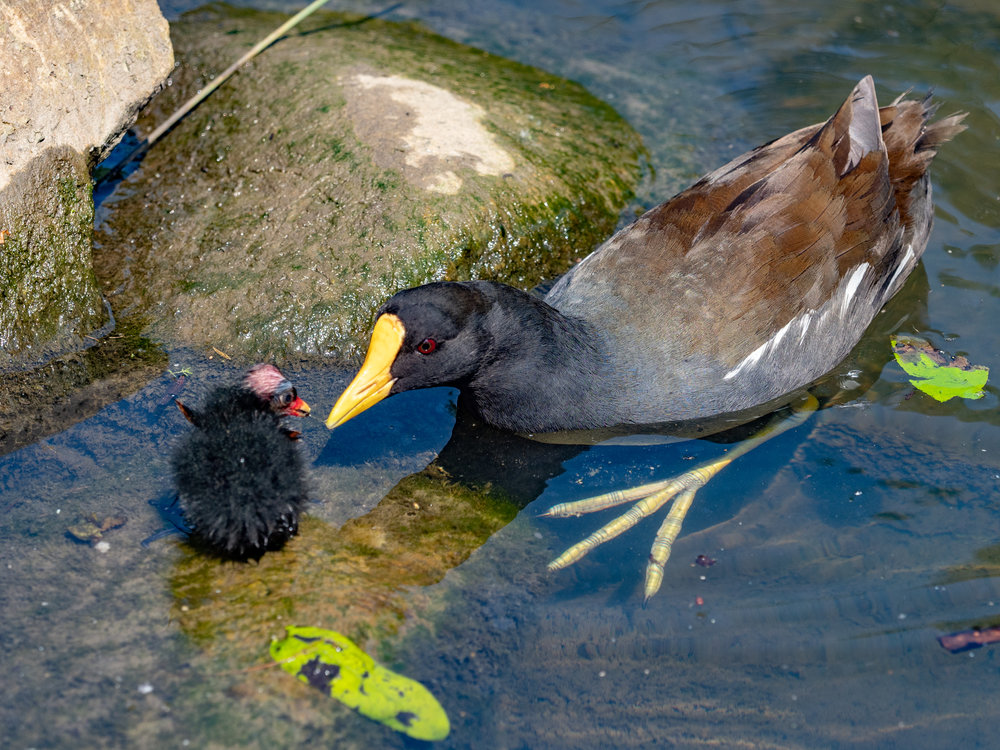 Constant f/2.8
Another reason for the Olympus zooms' larger dimensions is the constant f/2.8 focal length. Everything is a compromise in lens design, although the Olympus PRO lenses are less compromised than most. The designers have gone all out for maximum aperture and ignored the physical consequences. The Leica DG zooms, in contrast, are deliberately designed to a slower f/2.8-4.0 focal range (that's one-stop slower at the long end), primarily to reduce bulk and weight. It's a toss-up which I prefer, and there are merits in both approaches.
After this outing to the Wetland, though, there is no doubting the capability of the Olympus 40-150mm zoom. Almost all these shots are taken at the maximum reach of 300mm (equivalent), and the sharpness is remarkable, even right up against the stop like this.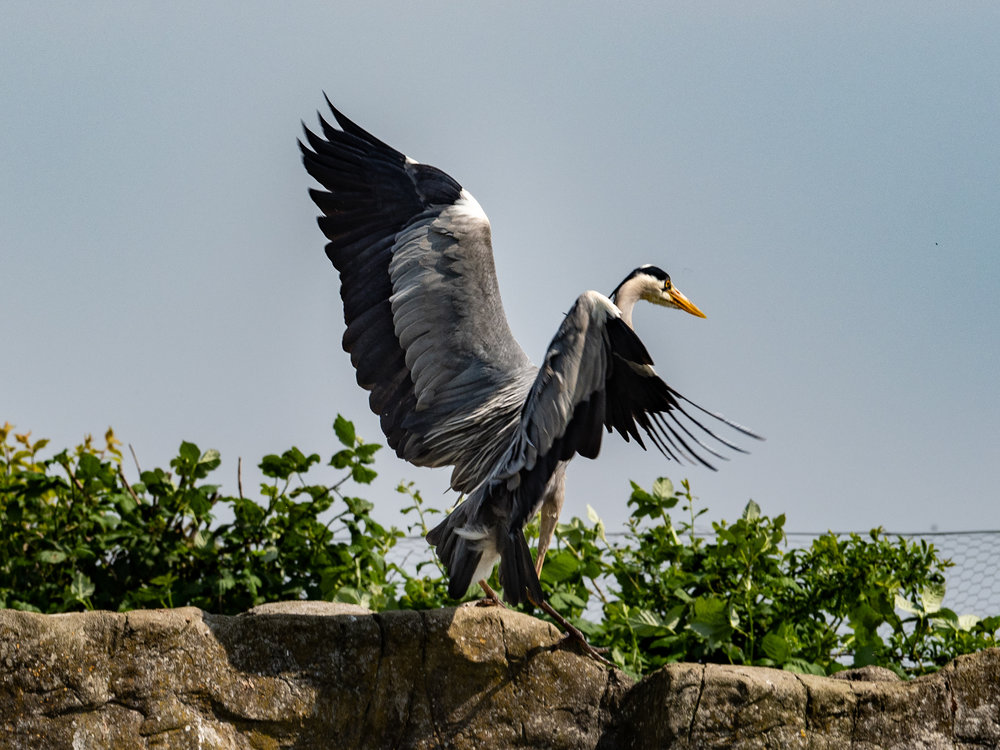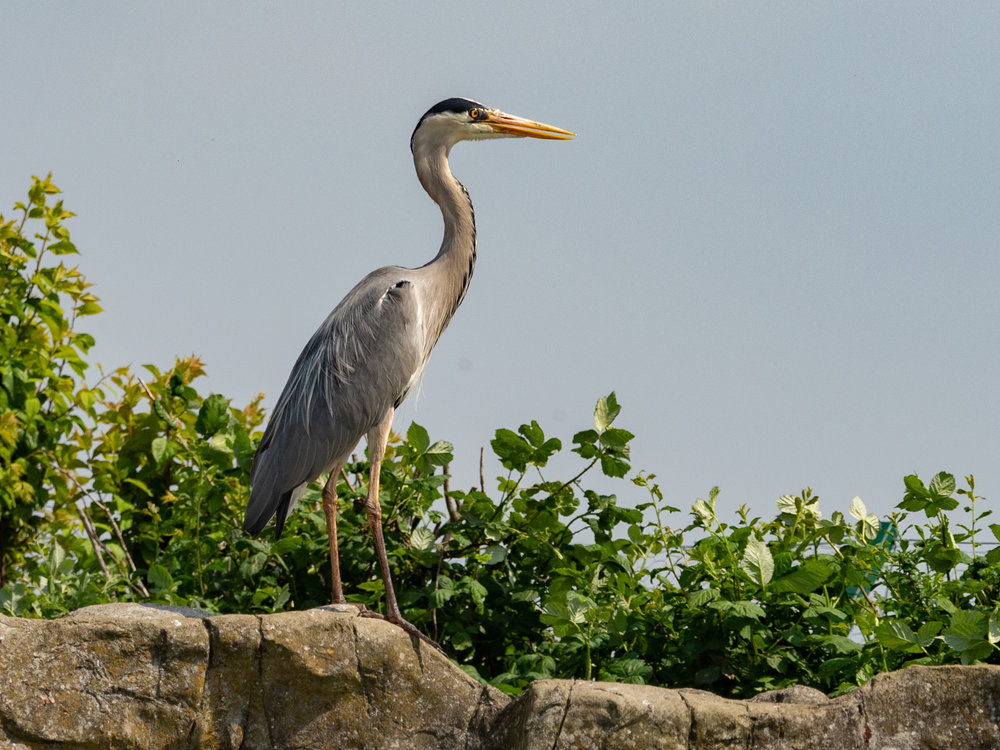 At the Wetland Centre, though, I wasn't using the widest apertures on the sunny day I visited. Most of the time I set the camera to f/5.6, dialled in ducks-arse recognition and fired away. The camera and lens did a remarkably speedy and accurate job of focus on moving birdies. This is a rather exciting photographic alternative to my usual practised manipulation of a manual Leica M lens through the split-image rangefinder. Fortunately, the OM-D and this lens are built for speed and excel in sports or wildlife photography.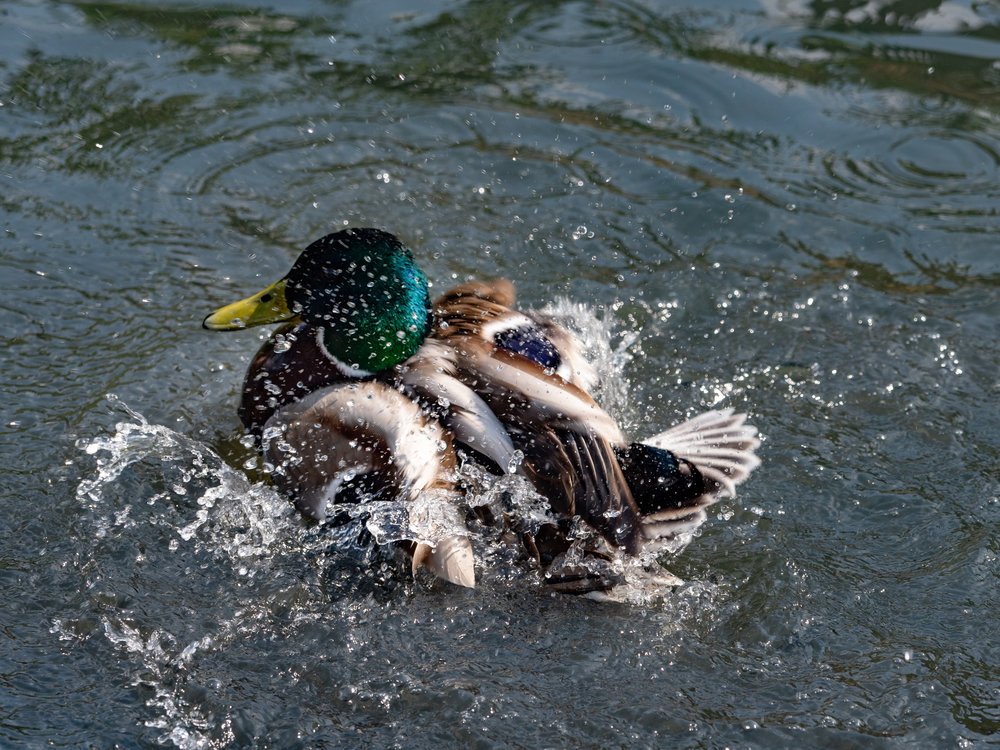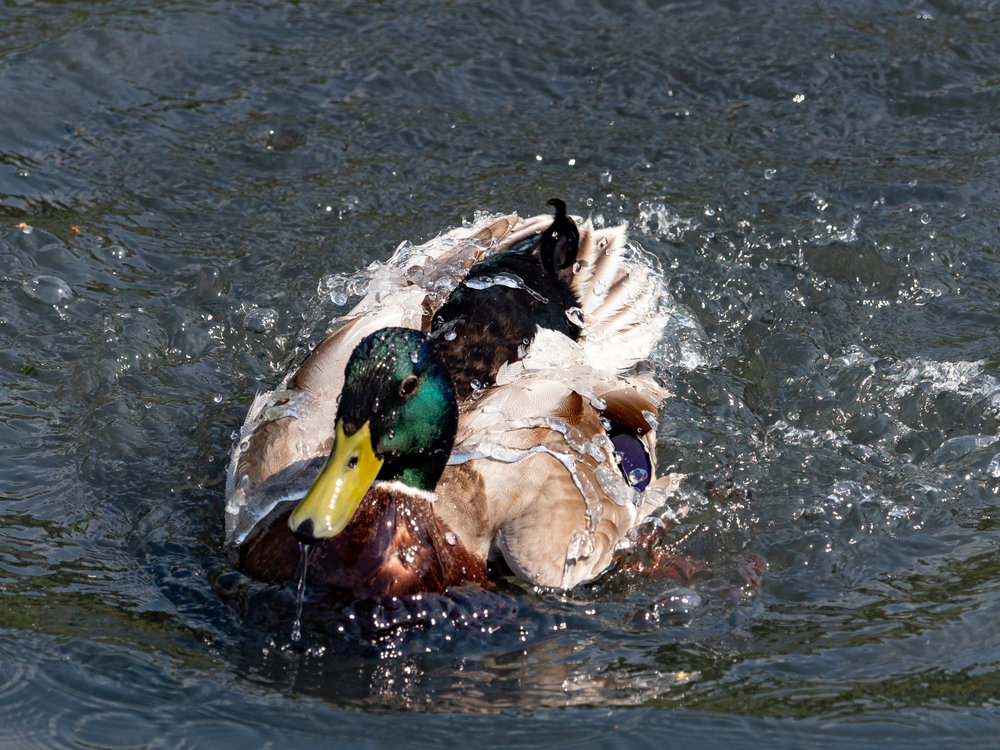 I'll be reporting on the camera and three lenses (this 40-150, the 12-40mm PRO and the f/1.2 25mm prime) in due course. And in the meanwhile, I'd better brush up on my wildlife photography.
And more of my first efforts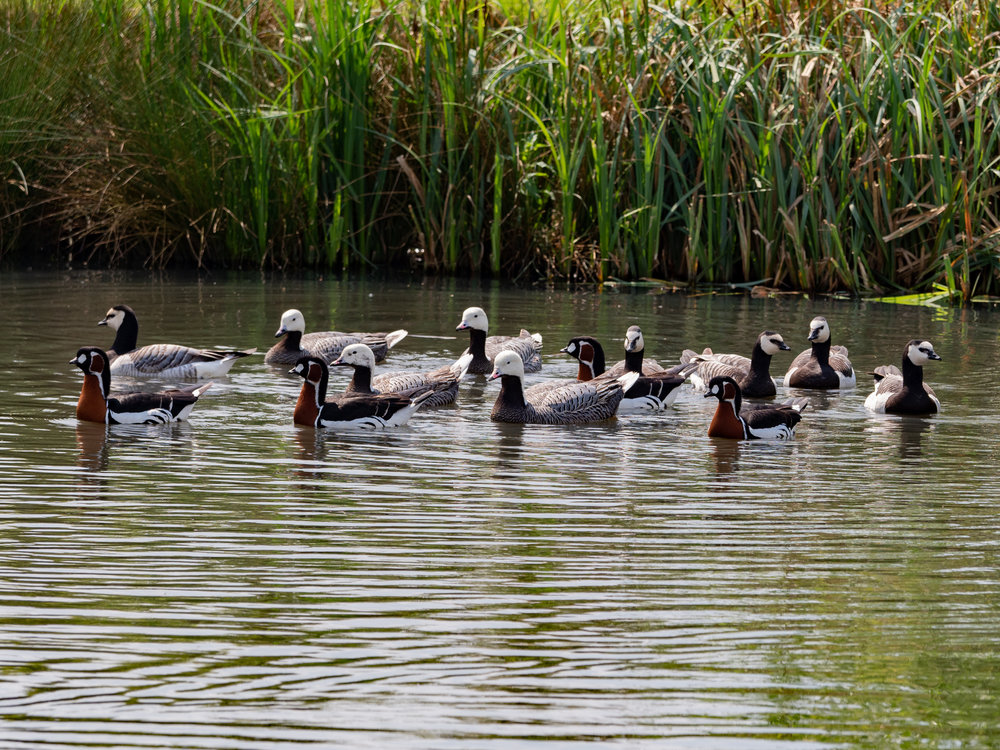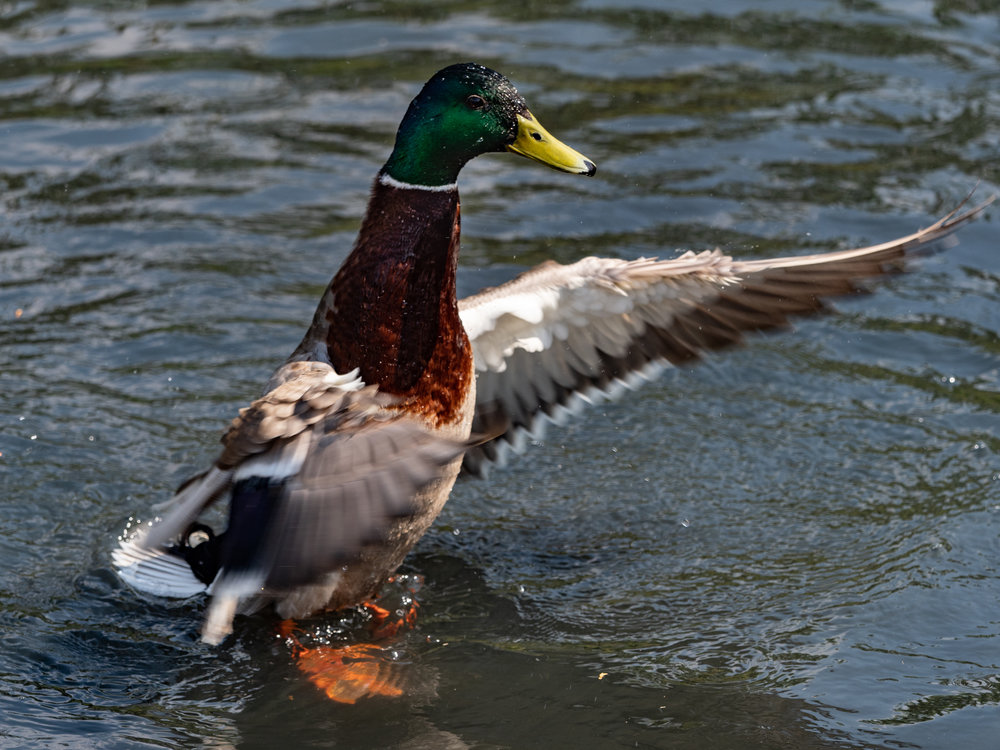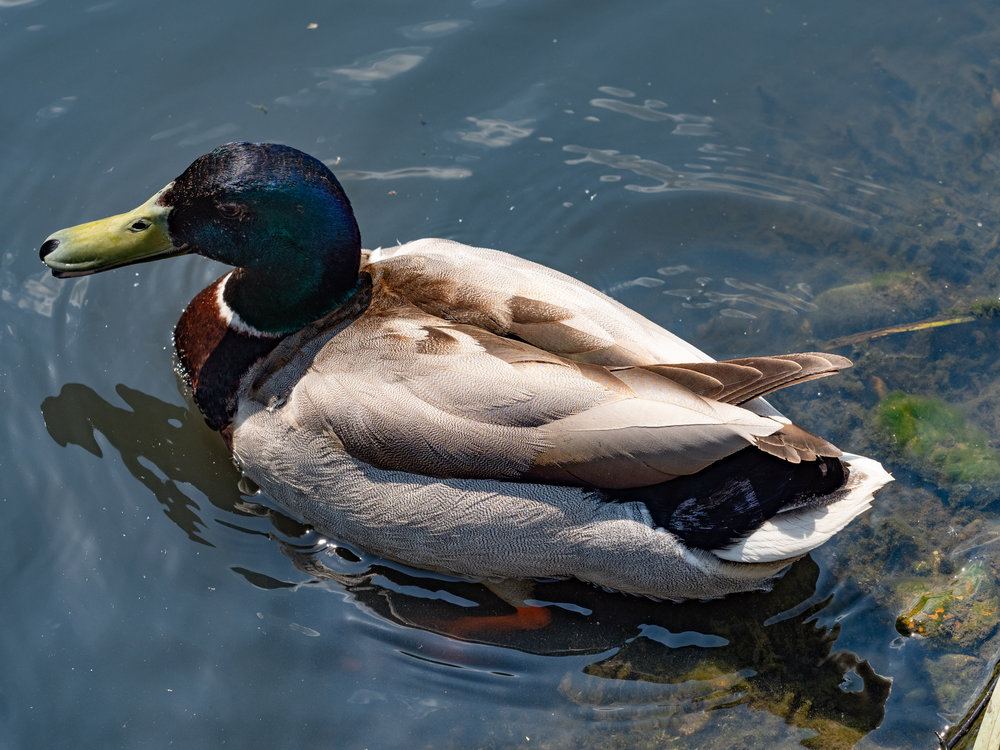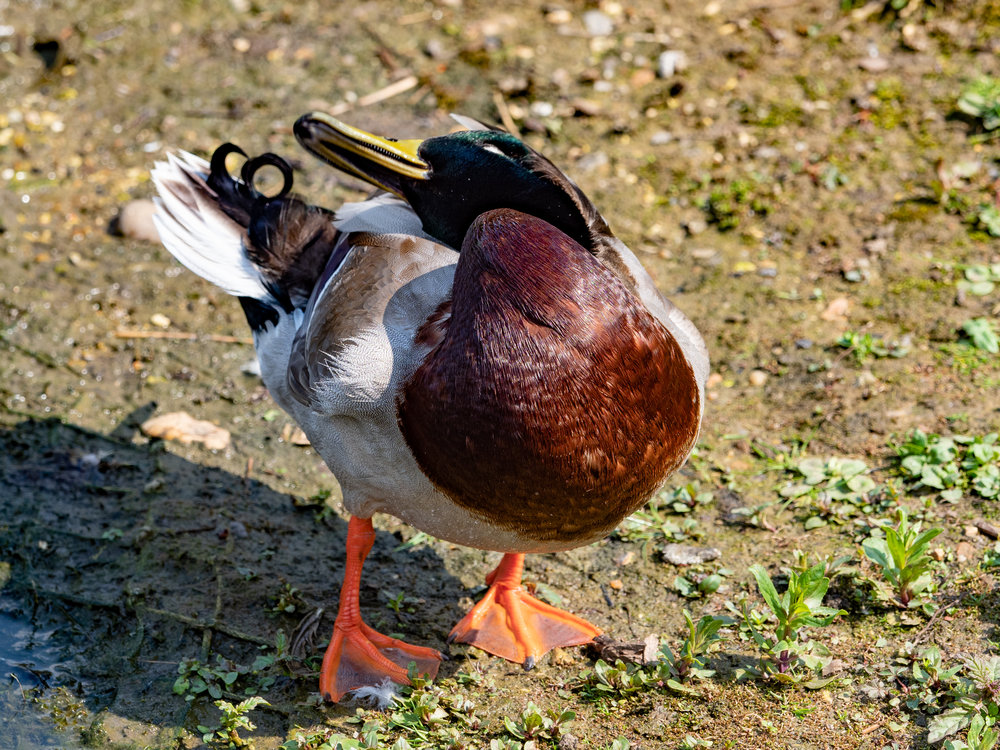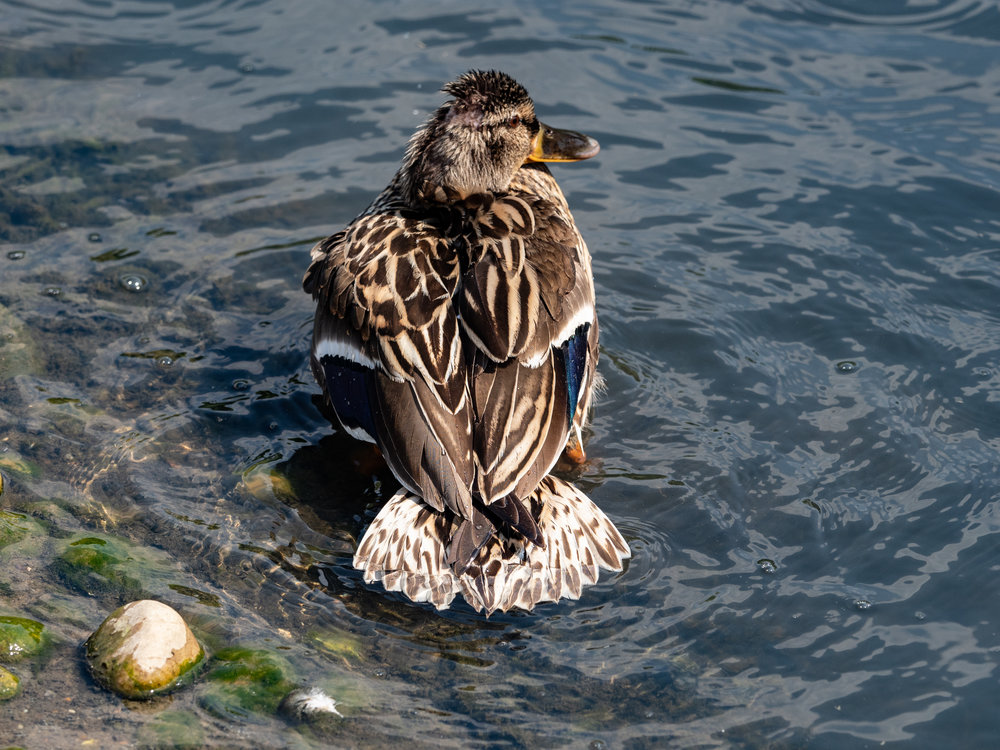 In case you are wondering why there are so many pictures of ducks in this article, let's go back to basics and remember that it's all about the Olympus and its zoom lens. Not about ducks. For my part, I can only get better. I quite like this Wetland lark, so I can return with more cameras and lenses…..
____________