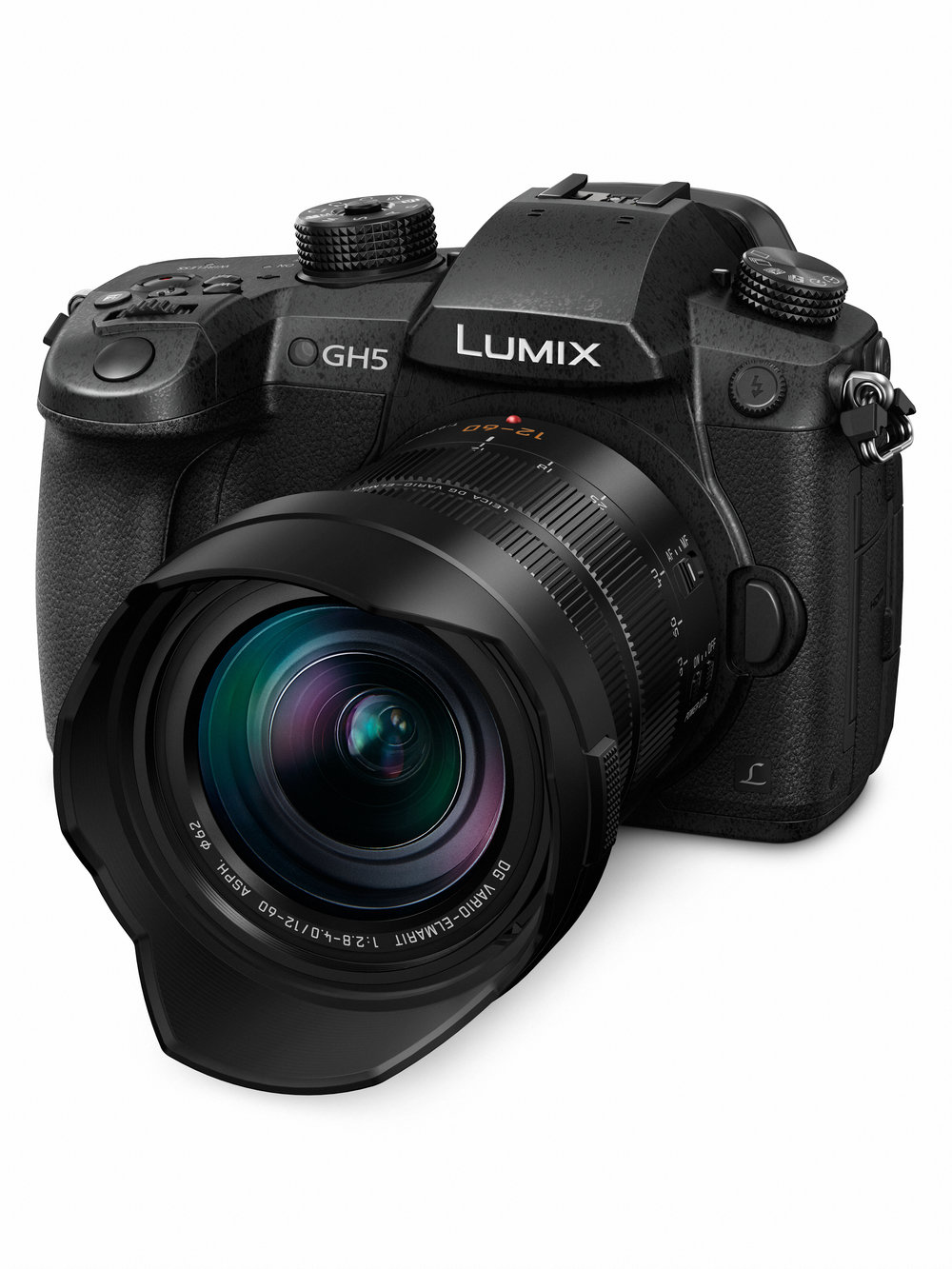 UPDATE: I hear that Leica is promising a surprise at tomorrow's Photokina press conference: No less than an "Unprecedented announcement in 100-year company history". Now what could that mean…..
Over the past few weeks, there have been persistent rumours of a Panasonic entry into the full-frame mirrorless market1. With Sony, Nikon and Canon now joining the race, it would appear to make sense for Panasonic to produce a full-frame version of, say, the popular m4/3 G9. In parallel with these rumours is a strong steer that Leica is developing a smaller full-frame mirrorless camera (the C-M?), something which is not entirely unexpected given the direction the market is now taking.
With Photokina opening on Wednesday, it is very likely that we will see significant announcements tomorrow. Some expect Panasonic to announce its full-frame camera(s) based on the body of the GH5 or G9. If so, which I think is unlikely, this is will probably be a teaser for a camera that will appear sometime next year. I suspect Panasonic may feel the need for some action at this stage because of the interest raised by Nikon and Canon.
But what about the persistent rumour of a Leica full-frame mirrorless, a smaller version of the SL?
M-mount
There has been conjecture that any new smaller Leica mirrorless camera would use the M mount. There is no doubt that owners of M lenses would welcome a small camera, Sony a7 size, with in-body stabilisation and well-crafted lens profiles.
But such a camera, I suggest, would not be a commercial success for Leica. For one thing, it would be a dead-end device, doomed to offering little more than the M10 except, perhaps, the carrot of IBIS. New autofocus lenses are unlikely, if only because of engineering difficulties and the enormous amount of investment in a mount hobbled by its small size and sixty years of bag and baggage.
It seems, therefore, that the L-mount is the only option if Leica wants to compete with Sony, Nikon & Co. And that brings us back to the rumoured Panasonic full-frame. It is too much of a coincidence. I would not be at all surprised if a new Panasonic and a new Leica (if they exist) will be very closely related. Despite comments to the contrary, I believe it makes a lot of sense for both Panasonic and Leica to use the L-mount in a new, smaller digital full-frame camera.
L-mount enters the big time?
All this would tie in with the news that Leica is about to launch a new website, l-mount.com which last week showed a teaser image of the Leica L-mount with the legend "Unlimited".
If you click on the site, you will see that the picture is no longer there, but there seems little doubt that the website is on the point of being launched. Rumour sites have produced evidence which purports to show that this site is owned by Leica Camera AG. If it is genuine, I do wonder about the purpose. The obvious inference is that the L-mount is about to be promoted and turned into a major base for a full-frame digital broadside.
If Panasonic did develop a full-frame camera based on the L-mount there would have to be a family of lighter, smaller lenses to go with it. These lenses, presumably, would also fit the SL or the CL. The CL lenses would also work on the Panasonic in cropped mode (not to mention on any future APS-C development based on the same L mount).
M-lens profiles
Leica could ensure that this new camera is perfectly attuned to modern M lenses, just as they do with the SL and CL. It would create a great lure for M enthusiasts. Sony, for instance, is not very interested in ensuring its cameras work well with M lenses, and there have been suggestions that the thick sensor cover of the a7 and a9 cameras creates image problems. Nikon, however, is making encouraging noises about compatibility and could well entice those who have bought a Sony as an alternative to the M rangefinder.
If this chimera from Panasonic is indeed real, then it doesn't take much imagination to envisage it being marketed also under the Leica brand — similar to the C-Lux, D-Lux and V-Lux, all long-established precedents.
The lens aspect is particularly important because Leica's current optics for the SL are all extremely large, heavy and extremely expensive. Superb optics engineered to perfection they may be; but they are too large to fit a camera the size of the G9, the Nikon Z or the Sony a7. Significantly, Sigma has also been implicated in the Panasonic full-frame rumour, but this could be in connection with lenses rather than camera bodies. Besides, Leica has a long history of collaboration with Panasonic on the Leica DG range of m4/3 lenses, and development of full-frame autofocus lenses would be a natural progression.
Whither Olympus in all this?
If all of this — or most of it — becomes fact this week then I have one major question. Where does this leave Olympus? As the major partner with Panasonic in the m4/3 consortium, Olympus is in danger of being marginalised. I believe both micro four-thirds and APS-C formats are in line to be squeezed between the ever-improving smartphone juggernaut and the new, cheaper full-frame digital "pro" cameras. If Panasonic does indeed introduce a full-frame camera this week, the company will have a foot in both camps, in effect hedging its bets. Olympus, so far, has not been mentioned.
Even the APS-C market is vulnerable to the advance of the full-frame camera, despite the advantages of lighter system lenses (even more pronounced of course when it comes to the micro four-thirds system). But there is sure to be intense focus on full-frame over the next few years, and aspirational photographers will undoubtedly move away from both the smaller formats. The starter end of the APS-C market (mainly Nikon and Canon entry-level bodies with kit lenses) is particularly vulnerable to the lure of the smartphone and I believe serious camera manufacturers have to move upmarket if they wish to continue in business.
Yet the smartphone revolution isn't all bad news for the established camera manufacturers, as I have mentioned many times. Smartphones encourage people to take up photography and aspire to something better than a phone, however good. That's where the manufacturers of full-feature high-end digitals can prosper. The smartphone is the industry's best marketing tool.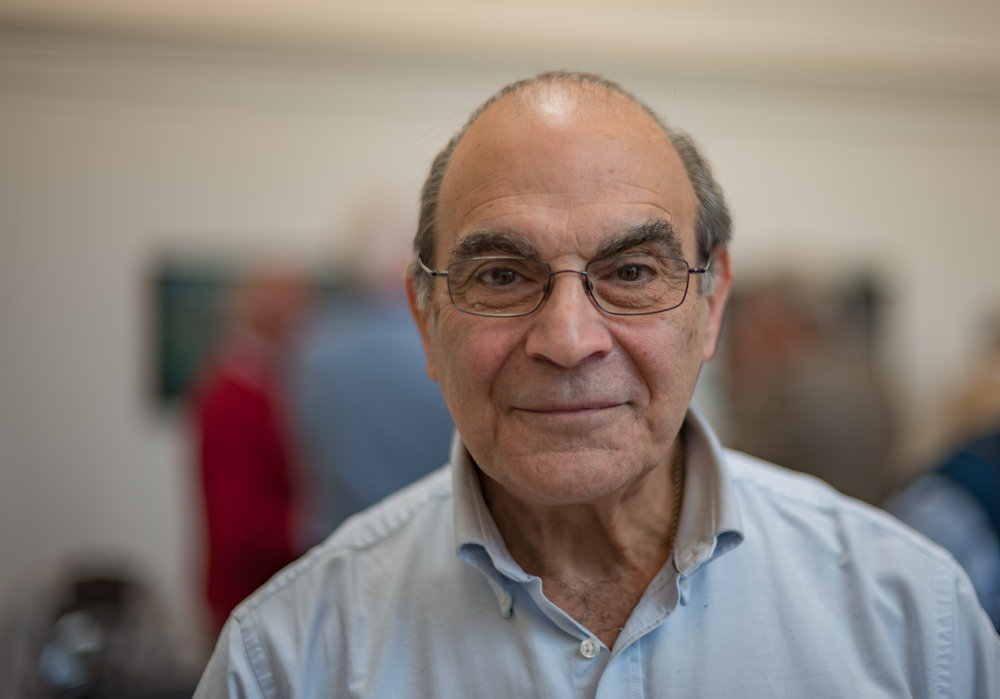 Migration to full-frame
So, it seems logical that interest among enthusiast photographers will migrate towards the newly expanded range of full-frame mirrorless cameras. Fuji has hedged its bets differently — by opting for medium format as an alternative to APS-C. A full-frame mirrorless Fuji would perhaps have been too close for comfort, but it is questionable whether MF is the answer. All the signs at the moment are pointing to much higher demand for full-frame, and this interest can only quicken.
This week, then, we will have some surprises and be able to ask interesting questions about the future of the enthusiast camera market as a whole. We are in for an intense game of musical chairs over the next twelve months, whatever happens tomorrow.
False Rumours
There is no concrete evidence that any of these rumours are based on fact. As Leica Rumors points out, a Panasonic full-frame camera materialising tomorrow would have been one of the best-kept secrets ever. There is nothing documented except that the l-mount.com site is registered to a Leica employee at Wetzlar.
To some extent there is evidence of wishful thinking in all this. Most of us would like to see the L mount used more widely and would welcome a Panasonic competitor for the Zeds, the a7s and a9s. And a Leica-branded version of that Panasonic would play well with fans. But I suspect we will not see all these wishes fulfilled tomorrow.
The Panasonic press conference tomorrow comes an hour after Leica's event. If there were to be an announcement of this magnitude, involving Leica, I would have expected Panasonic to make the announcement first — or at least concurrently with Leica. For Leica to hold a press conference and not mention something as important as this would seem careless.
All we can do is wait and see. There might be a lot of back pedalling to be done come Tuesday evening. Yet, and yet, even if there is nothing announced, there is still a strong argument for future cooperation between Panasonic and Leica on a full-frame mirrorless. As a great admirer of both Leica and Panasonic, I for one would welcome it.
__________