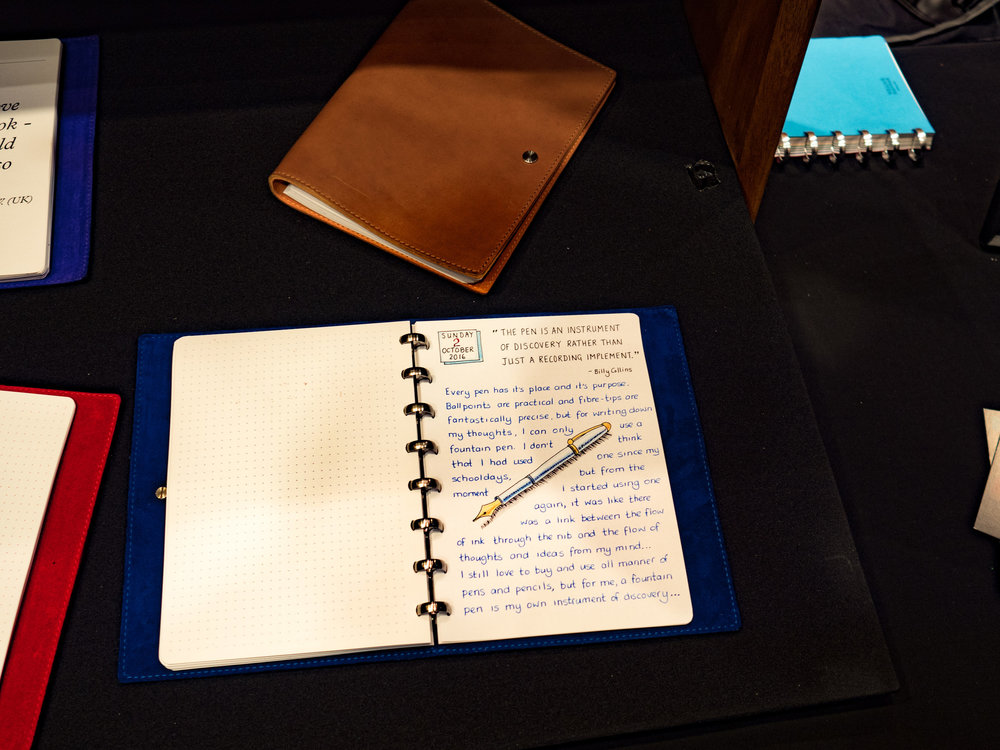 I love notebooks. But I hate notebooks with ring binders. They remind me of school, and there is nothing elegant or satisfying about them. So why am I now writing flattering things about a ring-binder notebook? That's because, at long last, I have found one I like. It is no ordinary notebook, mind. This is a ring binder that just might convert you too because of its quality, its simplicity and its pure fitness for purpose.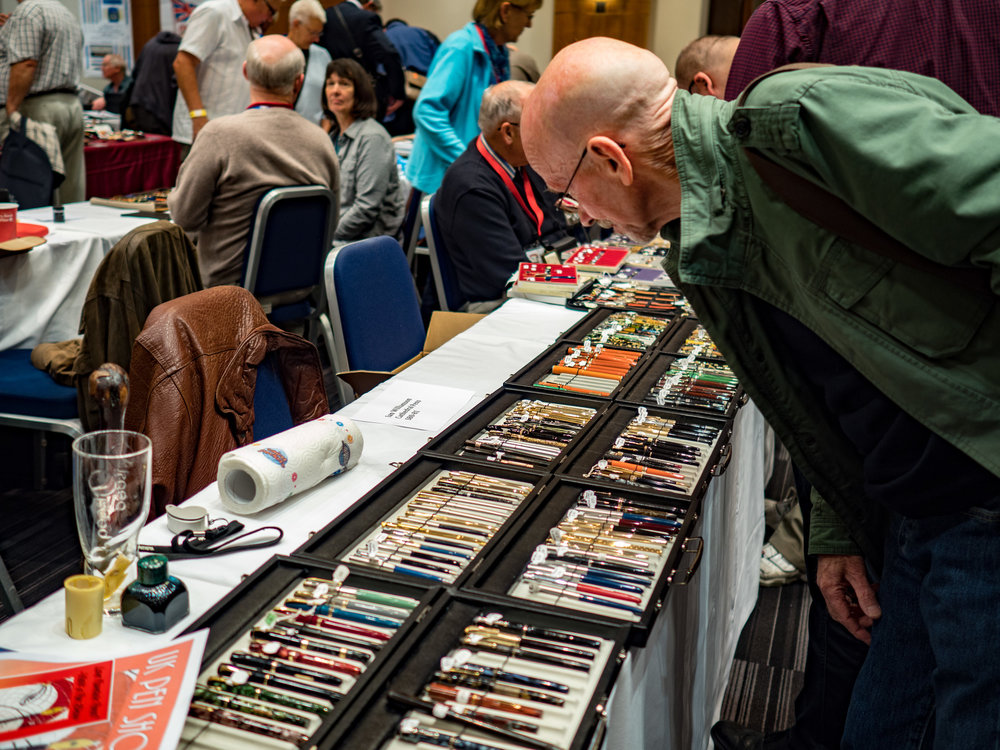 Just to set the scene, I have gone through the whole gamut of paper-based note-taking systems. In the days before computers I was a fan of the Filofax and a multitude of purpose-built personal information planners, such as the Franklin.
In more recent years the computer has taken over the task management and diary keeping side of things — very successfully — but I still have a hankering for paper-based notes. Part of this is the perceived need to keep up my handwriting.
Far too many of us concentrate on the keyboard these days and, often, our handwriting, however good it once was, begins to atrophy. I recognised this as I got older and wrote about it on Macfilos.
Since I love fountain pens, it is no hardship to use notebooks as an adjunct to my more advanced personal information management done on the iPhone, iPad or Mac.
William Hannah Notebooks
It was the pen lust that introduced me to William Hannah. I was visiting the London Writing Instruments Show in October 2016 with my friend George James. George shares my passion for photography, Leicas and, of course, pens. At the show we met David from William Hannah Limited, a manufacturer of very high quality leather notebooks.
The display was magnificent and enticing. I was tempted to buy there and then, but I dithered because I am not a fan of ring binders. Even though the Hannah system uses no ordinary rings. It reminds me more of accounts ledgers I encountered many years ago, with a row of closely-spaced fixed rings and sheets which can be inserted or removed effortlessly.
I decided to persevere with my bound notebooks, latterly those from Leuchtturm1917 which I find to be the best for my purposes, with their high-grade, non-bleed paper which is ideal for fountain pens. Recently, though, there have seen some concerns over quality, as I read here. I certainly haven't detected this, but then I have a sizeable stock of books which I bought a couple of years ago in Berlin (where Leuchtturm products appear to be much cheaper than in the UK — so stock up if you are visiting Germany.
Then, just before Christmas, I got a mighty surprise. George, knowing of my interest, presented me with a magnificent William Hannah notebook in dark blue, a selection of inserts and, even more wonderful, a fountain pen collectors' delight. It is the Montblanc Writers' Edition Alexandre Dumas with a buttery smooth fine nib. It arrived with bottle of Montblanc Toffee Brown ink. More on this later. What a magnificent gift. George realised just what I like.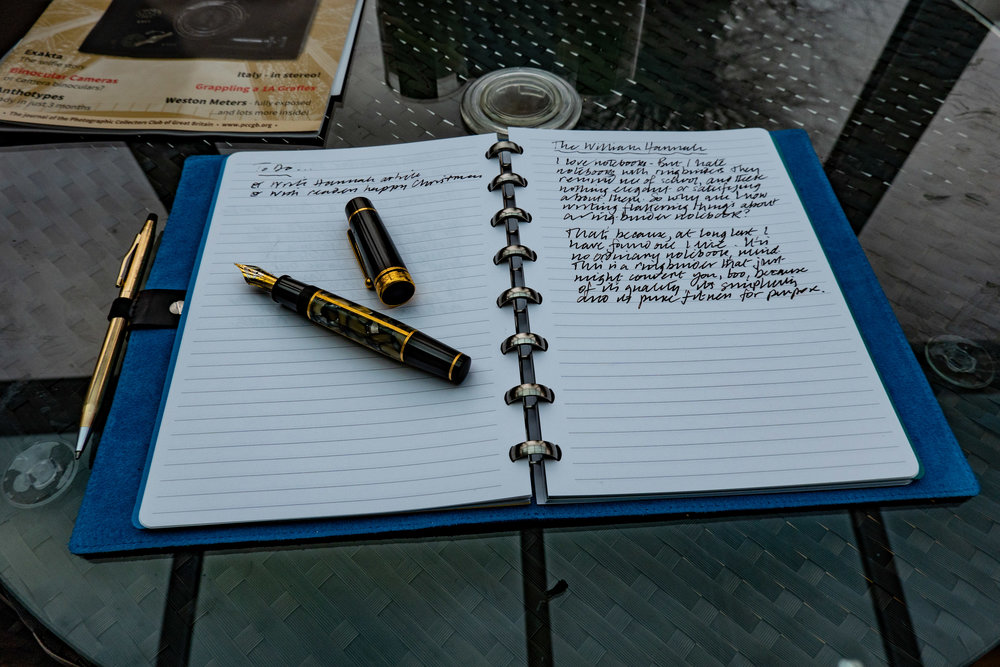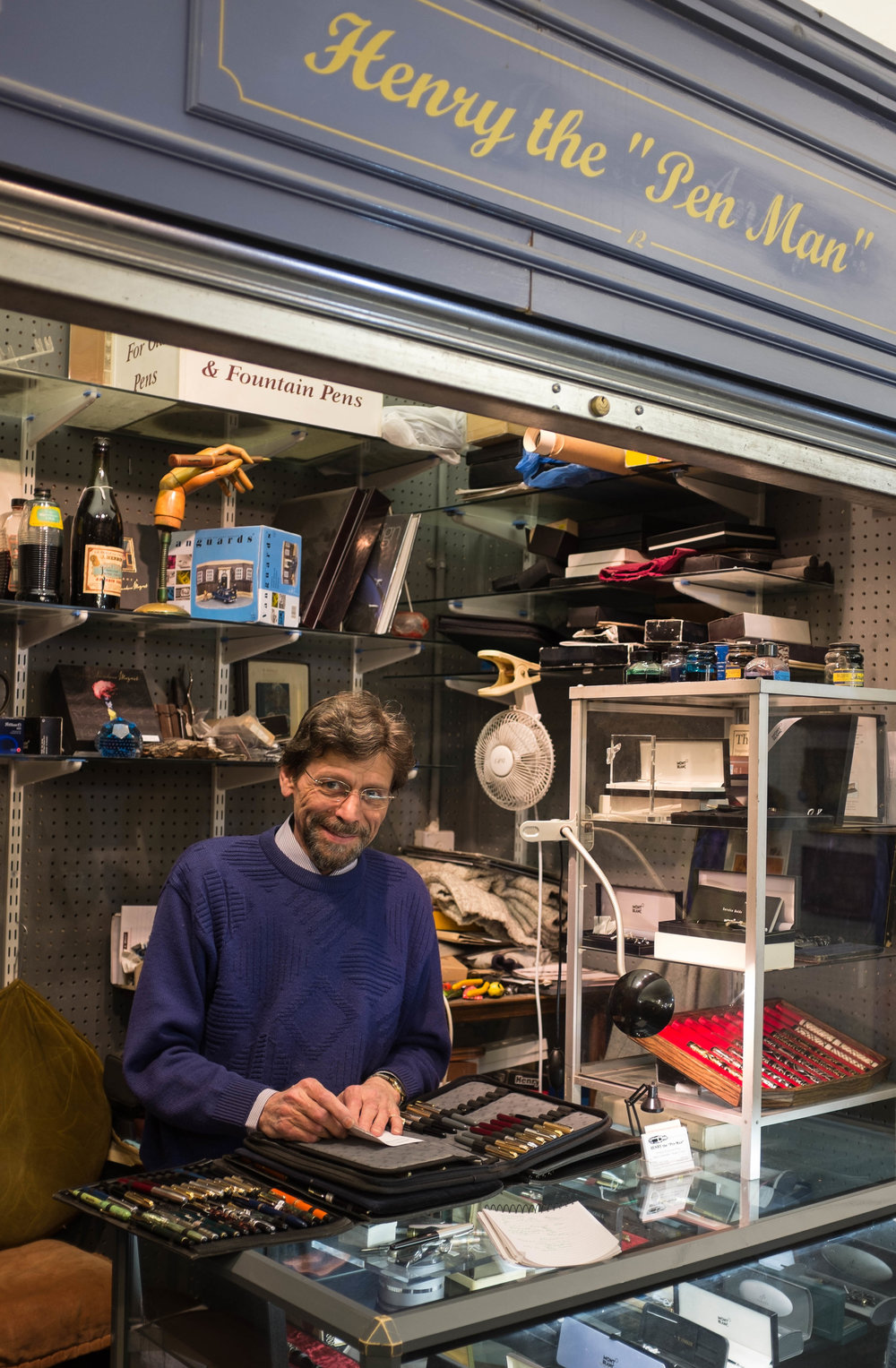 After a few weeks with the William Hannah notebook I am about to sing its praises to the high heavens. I cannot think what possessed me to doubt back in 2016. I regret not buying one of these extraordinary notebooks at the exhibition. Mine is the A5 model which is ideal for desk work; they also make a smaller A6 book which is more portable. The quality of the leather and of the solid, burnished stainless-steel rings is outstanding; this is truly an item to savour and it makes note-taking such a pleasure.
But above all this, the quality of the William Hannah notebooks is evident in the smooth, pure-white 115gsm paper they supply. It is perfect for use with fountain pens and exhibits near-zero bleed, always the bane of pen users when the ink seeps through to the back. I keep writing down nonsense paragraphs simply because I love using this paper so much.
Ruled rules
The sheets come in many guises, as you will see from the company's web site. My staple is the simple ruled page, but you can choose plain or dotted if you prefer. There is also a wide range of planning packs, from to-do lists, to day, week and month planners. When it comes to dated items, you can choose your own date range and are not limited to pre-packed years. Accessories including card dividers in various colours and a pen loop which attaches to the left-side of the notebook cover.
The system impresses in its ability to lie flat on the desk, with both left and right pages ready for writing. My only reservation is that the rings make it somewhat awkward to use the left-hand side of the folio. I find my hand slipping up over the rings with the result that my writing flow is spoiled. I have developed a practice of writing on the right-hand folio and using the left for lists and ad-hoc notes.
If you like fine things, as I do, then you should consider treating yourself to a William Hannah notebook — or put it on your birthday list and give a nudge or two in the right direction.
You can order your own William Hannah notebook and accessories here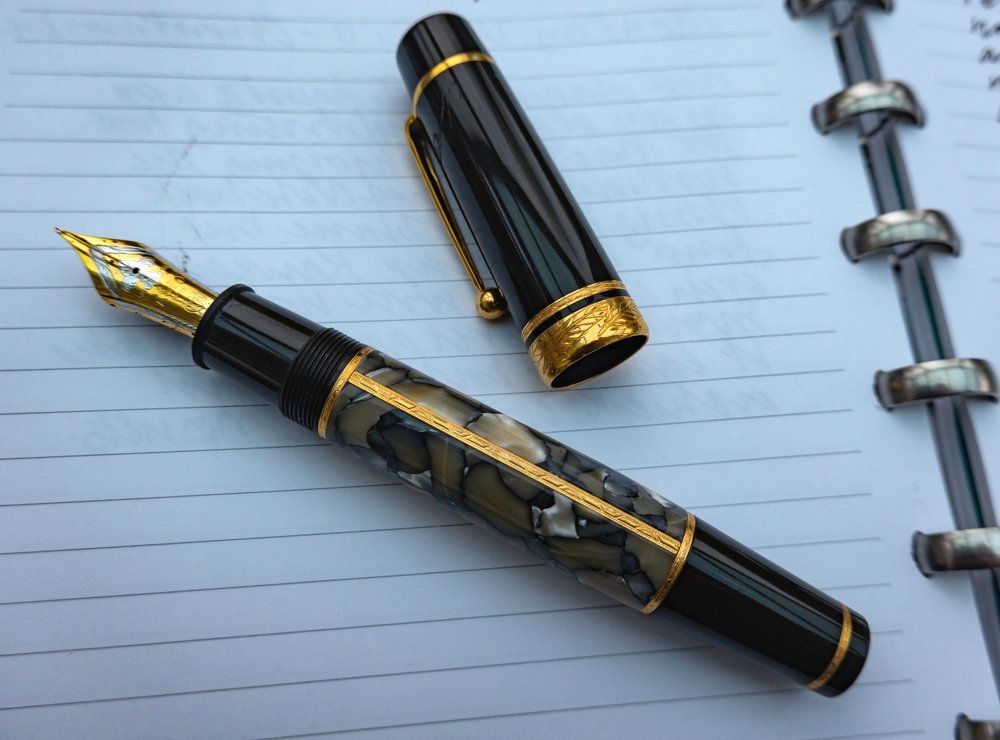 Dumas the father, Dumas the son, Dumas the wholly mistaken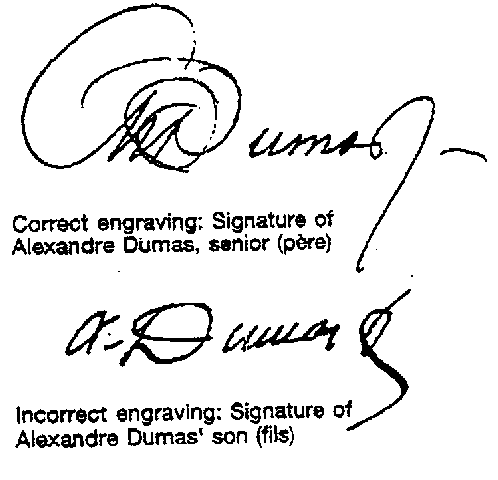 Now to that fountain pen….
I have written many times about my love of fountain pens. My first quality pen was a Parker 51. I saved up for it from the day I started work and then blew a whole two week's wages — £6 6s, or six guineas — on the rather futuristic, hooded-nib 51. I am still convinced it is one of the finest fountain pens ever made. I now have quite a collection of them, all purchased in the past three years from Henry the Pen Man in London's Portobello Road. He's the man to see if you fancy a bit of vintage writing gear.
This latest addition to my pen portfolio, courtesy of George, is a magnificent Alexandre Dumas Père special edition which was manufactured between 1996 and 2010. It is called the père edition because Montblanc made an initial mistake. The signature on the earliest pens was that of Alexandre Dumas fils, the son rather than the intended father. No one knows just how many of the "son" pens are out there, but there seems to be a general acceptance that they are not all that rare, therefore do not command much of a premium.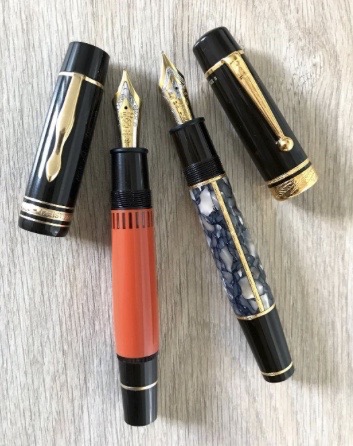 This particular pen is the Montblanc Writers' Edition Alexandre Dumas bearing the signature of the father, not the son. Curiously, Montblanc's website appears to confuse the issue even further:
Incidentally, the first specimens of the Writers Edition Alexandre Dumas that were made erroneously carried the signature of his father – a mistake that has made this version a rare collectors' item.
As it happens, the opposite was the case; the initial run of pens carried the signature of the son and, if anything, those are the implements with the rarity value.
None of this detracts from magnificence of this fountain pen. It is a joy to behold, a joy to write with.
In all, 20,000 Dumas fountain pens were made (5,000 as part of sets with bullpens or pencils) so this is by no means a very rare piece. But it remains one of Montblanc's finest editions, with its shimmering marbled-resin barrel and gold-inlaid signature (mine has lost its gold) on the brown-resin cap. The gold clip bears a sword symbol while the rhodium-plated 18-karat gold nib is engraved with a fleur-de-lys. I've read reviews which say that this is the finest nib produced by Montblanc.
The Dumas, as I understand it, is the second in Montblanc's Writers' Edition series. The original was the Ernest Hemingway which I have seen only at pen shows. But I do know a man who owns both the Hemingway and Dumas pens — none other than Thorsten von Overgaard. Thorsten also likes fine things, including fine writing implements.
As George rightly says, the Dumas is a perfect complement to the William Hannah system of notebooks and it is a combination I will treasure.
NOTE: Our regular contributor, Jean Perenet, has a surprising link with this story. He is a direct descendent of Alexandre Dumas and still owns the writer's walking stick….