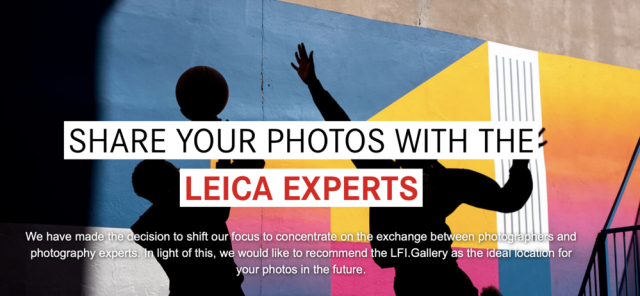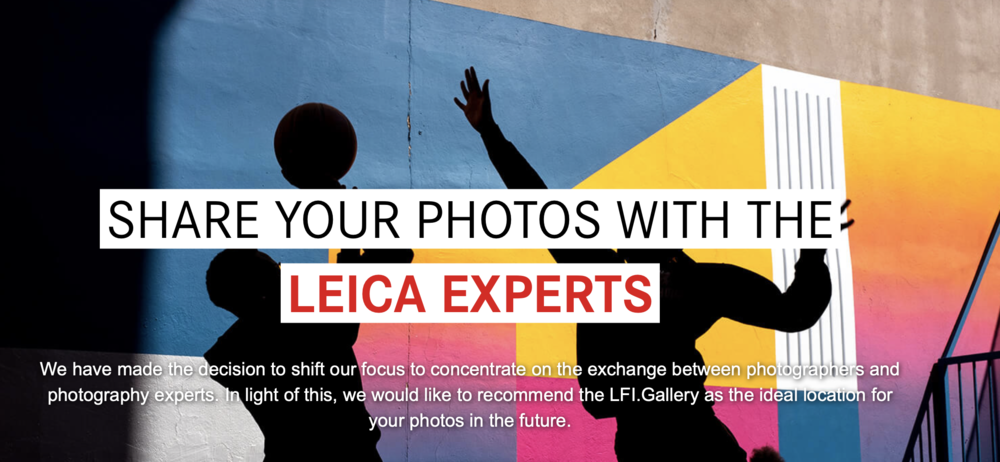 Leica is to lower the barrier on its online Fotopark for the last time on February 28. The closure, fittingly, represents a "shift of focus".
Here is the letter sent to all those who registered for Fotopark, including me, even though I didn't use the service so cannot comment on the underlying reasons for the decision. Users might have a better idea and any comments would be welcome.
We have made the decision to shift our focus to concentrate on the exchange between photographers and photography experts.

Due to this, the Leica Fotopark will no longer be available as of 28th February 2019. We would like to thank you for the time you have invested in the platform, and recommend the LFI.Gallery as a new location to showcase your photos.

The LFI.Gallery combines the curatorial expertise of the LFI photo editors and the storage functions of the Leica Fotopark and is the ideal platform for Leica photography and photographers. We are looking forward to seeing you and your pictures again in the LFI.Gallery.

You can download the pictures you uploaded to Fotopark through 'My Account' as a .zip file and manage or delete your account from there. It is no longer possible to upload new photos. If you decide to take no action, your account will be automatically deleted with effect from 1st March 2019.
As a sweetener for the disruption, Leica is offering registered users a digital subscription to LFI magazine.