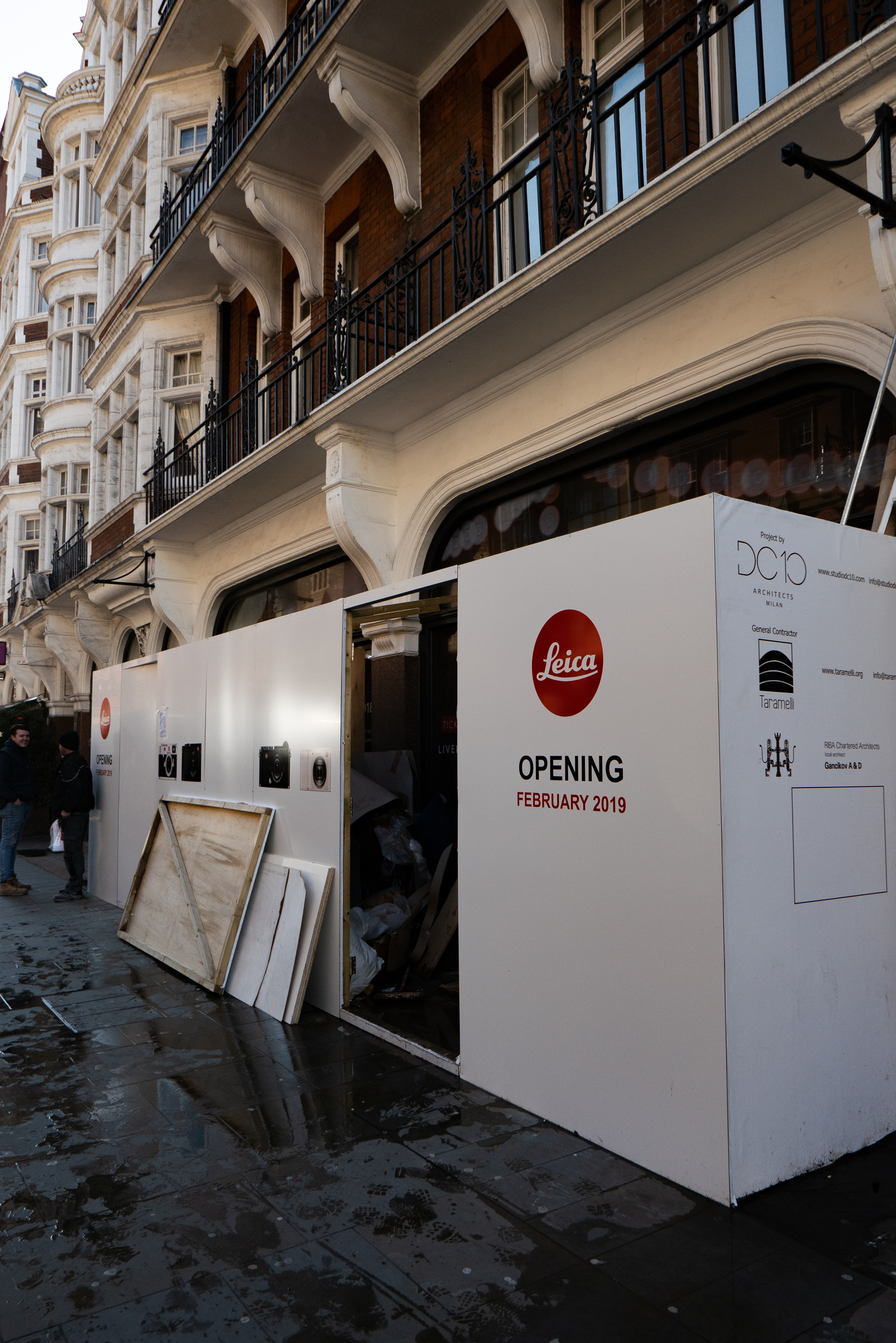 Last week while the blog was under construction I decided to explore the location of the forthcoming Leica Store in Duke Street, just off London's Oxford Street. When it opens at the end of February it will be the new flagship location for sales, the Leica Akademie and Britain's first dedicated Leica Gallery.
February 12: The store is now partly open for business
Although the old store in Bruton Place, Mayfair, was central it was somewhat off the beaten track, with almost no chance of casual footfall. This is not the case with the new double-frontage store which is within yards of one of the busiest shopping streets in Europe. Selfridge's massive department store is a couple of minutes' walk.
Getting there
The work on the new store is coming along well, as you can see from the photographs, but I did a little walk around the area to judge the attractions. The store is served by Marble Arch and Bond Street stations as well as the hundreds of buses nose-to-tailing along Oxford Street. So it's far easier to get to than the old store off Berkeley Square.
A few yards away is Brown Hart Gardens square which has a unique (for London as far as I am aware) 1000 square meter raised garden which is sure to be a magnet for test shots when the store opens. There's even a cafe which should be a pleasant resort in the summer.
I've often wondered what lies behind enormous doors at the front of the square, on Duke Street. It turns out that the entire construction is there to hide an electricity sub-station, built in 1902. According to Wikipedia:
The gardens began life as the Duke Street Gardens where a communal garden was laid for what were then working class dwellings in Brown Street and Hart Street.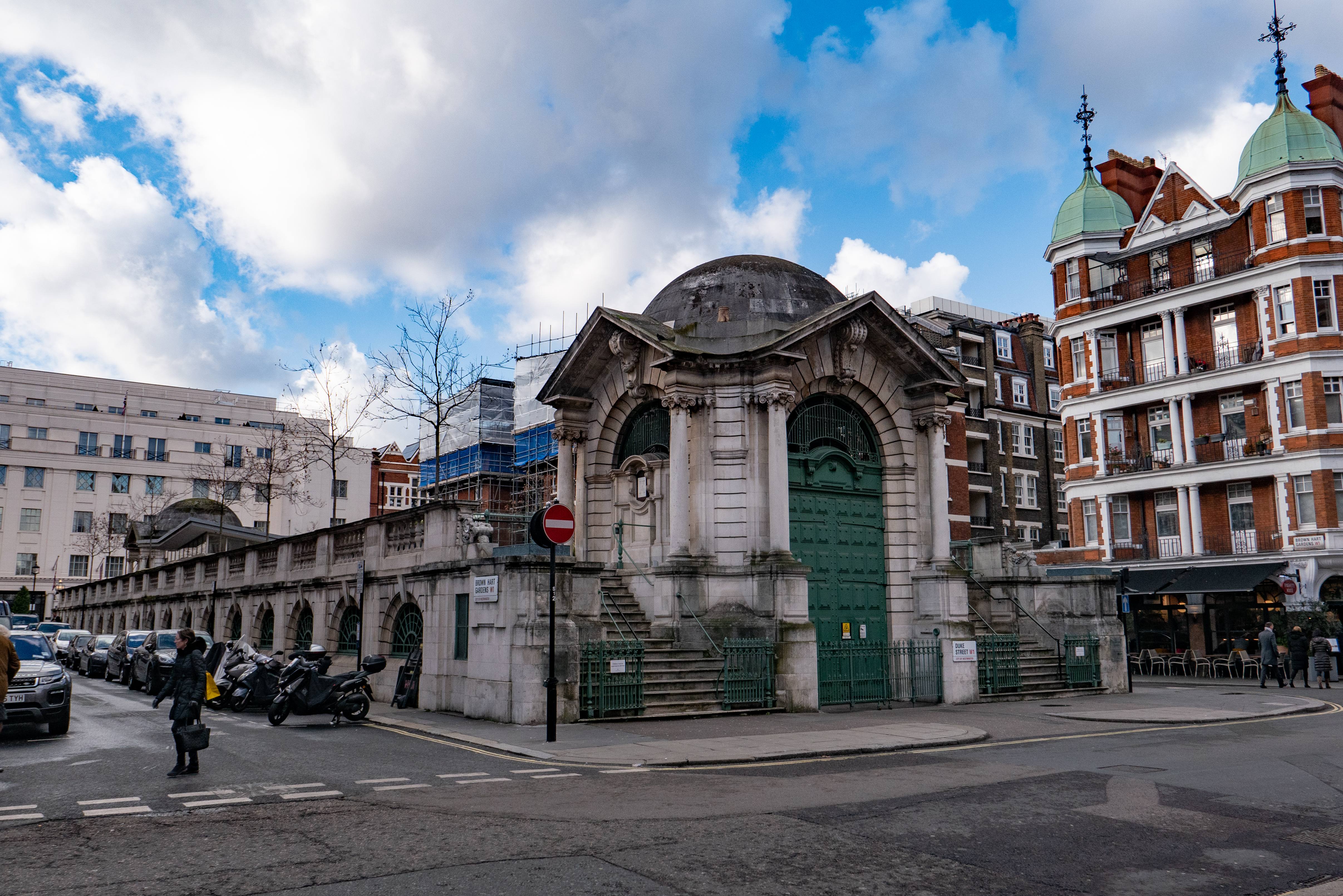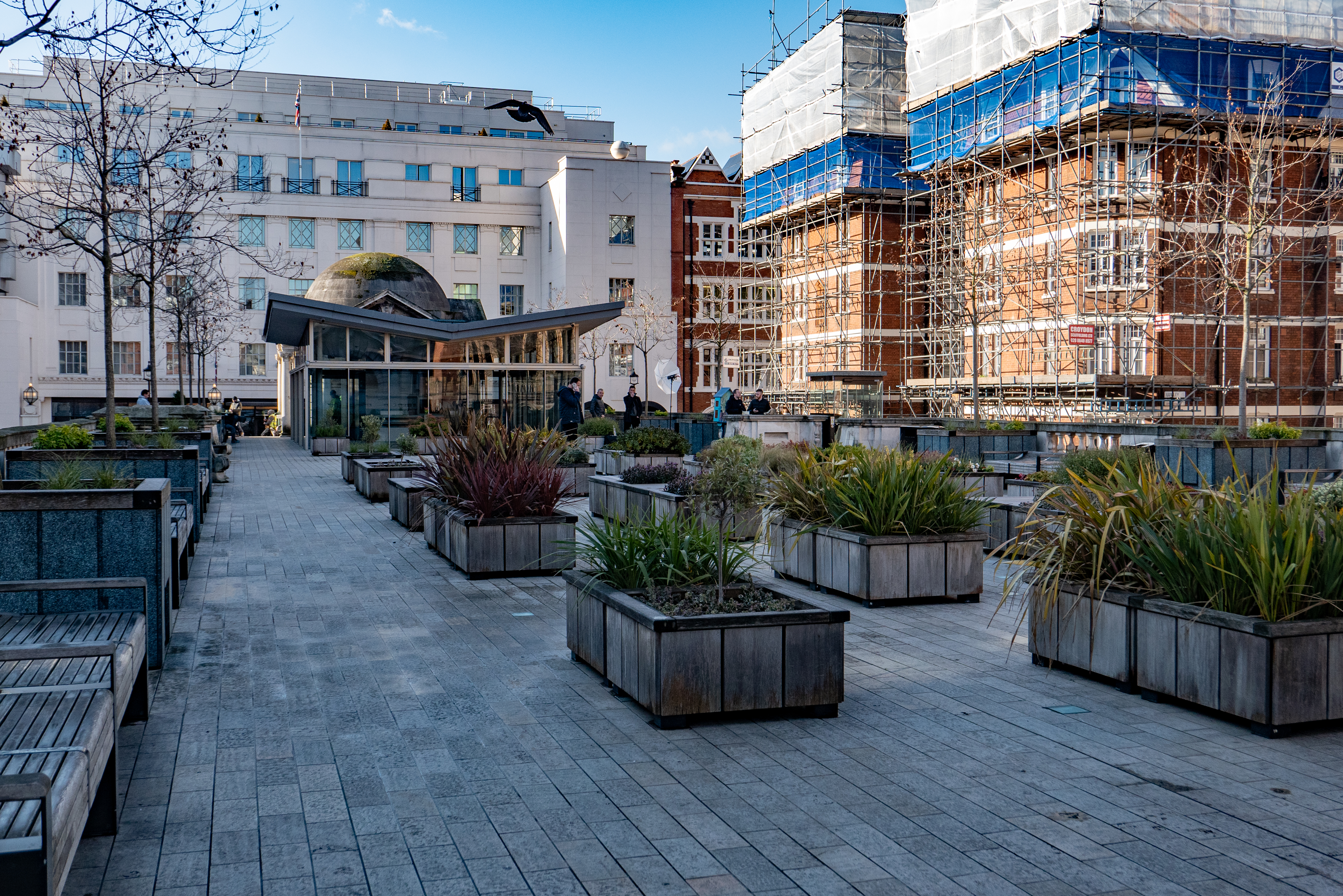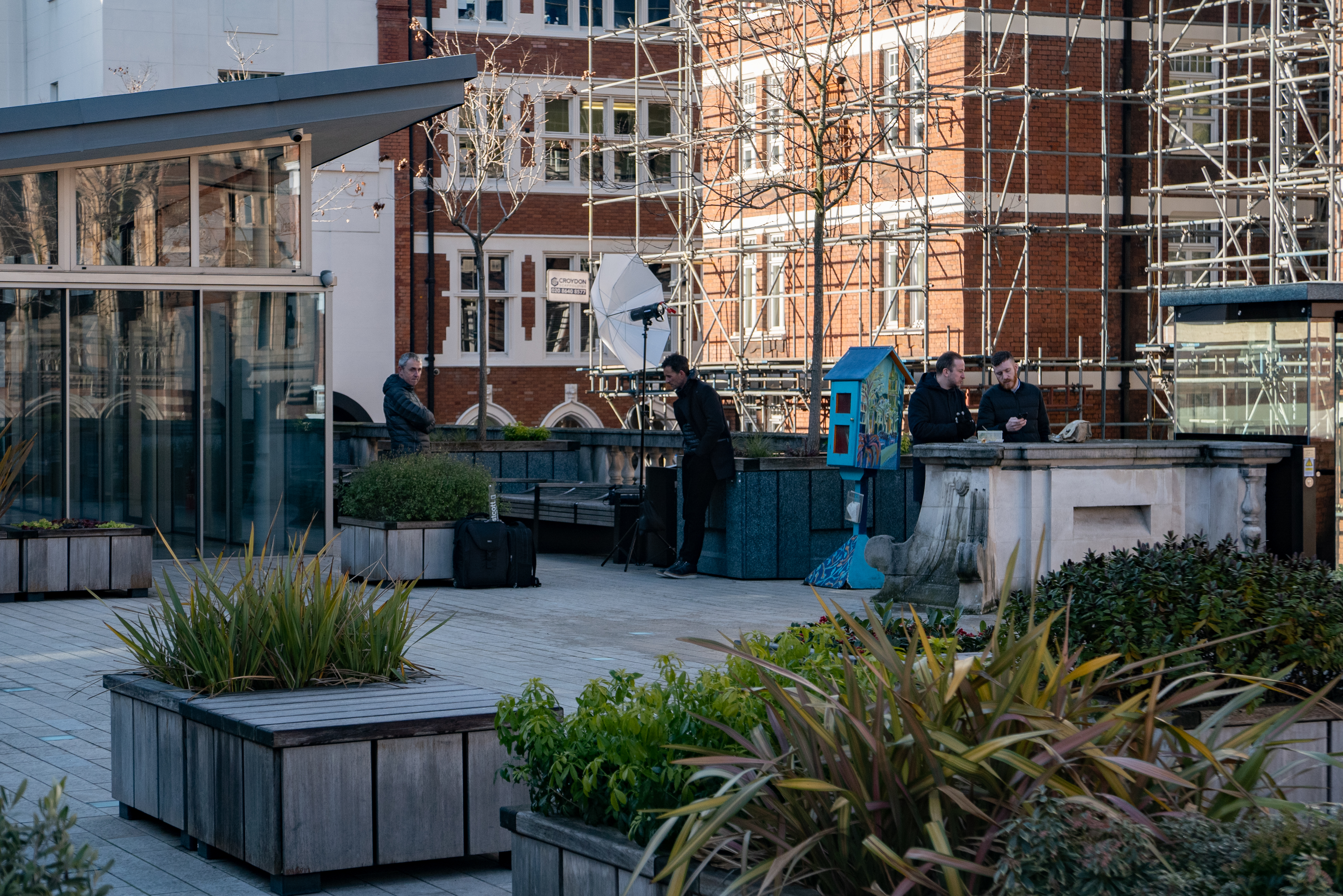 In 1902, the building of the Duke Street Electricity Substation led to the removal of the street level gardens. The substation was completed in 1905 to the design of Charles Stanley Peach in a Baroque style from Portland stone featuring a mannerist domed pavilion and steps at either end, a balustrade and Diocletian windows along the sides to light the galleries of the engine rooms, and deep basements. In order to compensate local residents for the loss of the old communal garden, the Duke of Westminster insisted that a paved Italian garden featuring trees in tubs be placed on top of the substation. It was completed in 1906.
The garden was closed to the public in the 1980s but re-opened again for five years in 2007 before refurbishment. The current layout, with over sixty bench seats, was launched in 2013.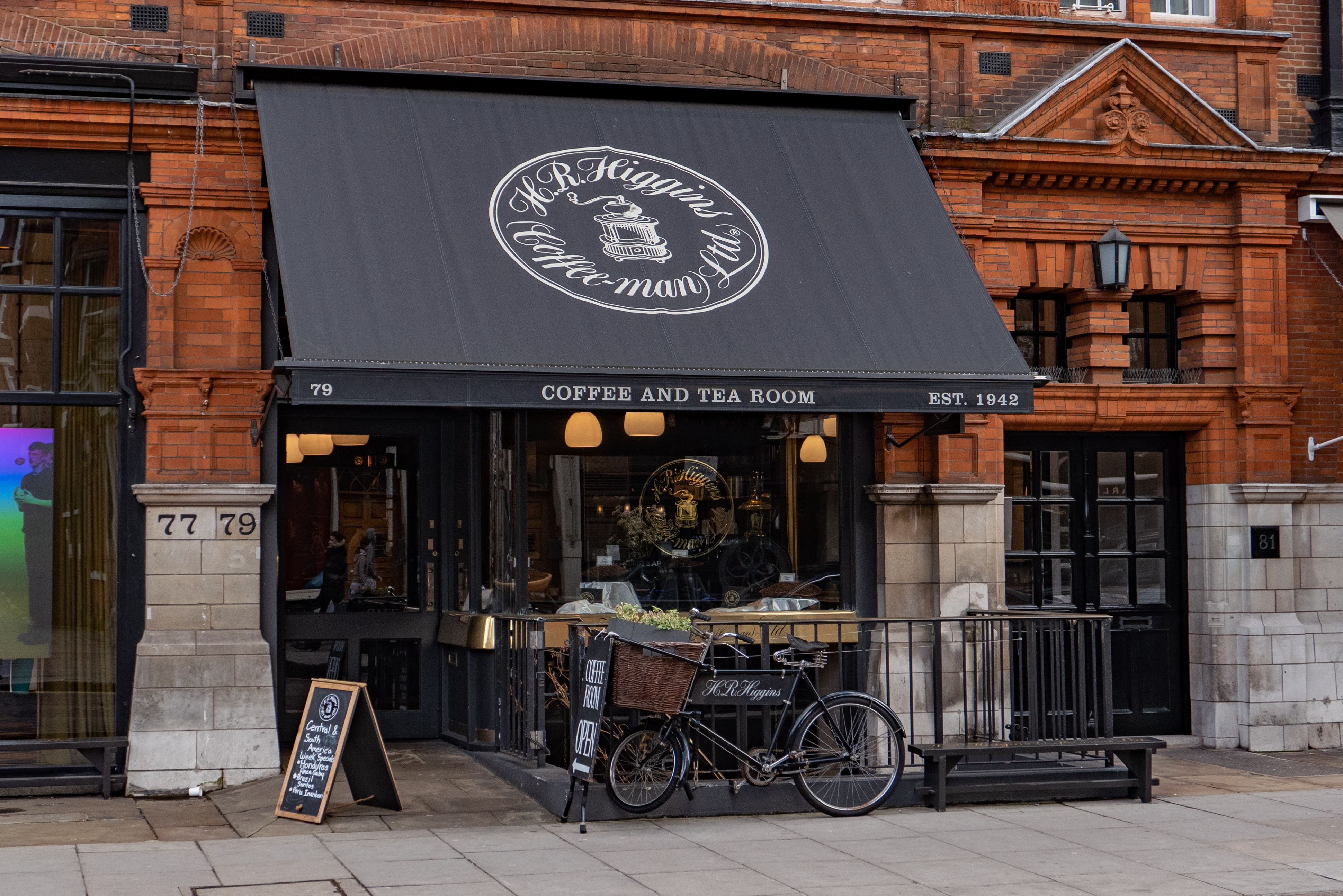 Opposite Brown Hart Gardens, on the other side of Duke Street, is one of my favourite London cafes, H.R.Higgins's Coffee and Tea Rooms. This is likely to be my favourite resort during visits to the Leica Gallery.