The latest manufacturer to turn to camera bags is one you are probably unfamiliar with. That is unless you are a dedicated follower of technology. I've been tracking Waterfield Designs of San Francisco since the early days of Macfilos when I was writing extensively about Apple products. And now, Gary Waterfield is turning his hand to bags for photographers. Enter the Waterfield Cargo Camera Bag.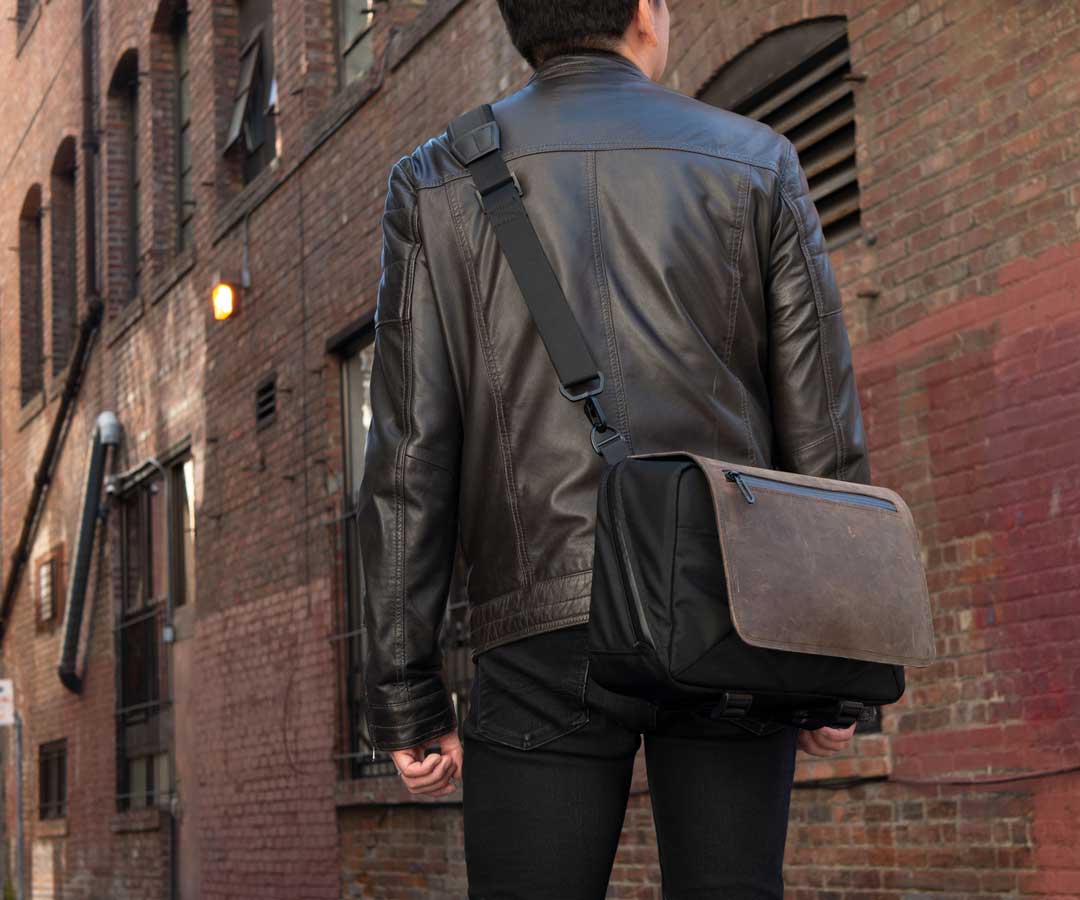 Travel bags
I've been using a Waterfield Cargo Bag for travelling for the past ten years, and it's still going strong. But, being something of a bag person, I've been seduced by other similar offers. Most recently, I bought a Nordace Sienna Duffel, mainly because of the extensive advertising (there must be something in it, I thought) and attractive price. At £89, it's a quarter of the price of the Waterfield Cargo Bag and cheaper than many basic duffels lacking a plethora of storage pockets.
I am extremely satisfied with the Nordace, although it has accompanied me on only a few trips. The main attraction for me is that the Sienna is very light and has many pockets. It seems sturdy enough, certainly for the price.
However, the build quality isn't in the same league as the Waterfield version. You get what you pay for, I suppose. But the Nordace is good value, and I recommend it as a weekend duffel bag that swallows all your technology.
The Sienna even has a set of popular connector cables (including Apple's Lightning) protruding from a plastic disk on one end of the bag. This power array feeds off a self-supplied battery pack sitting in a pocket inside the bag. Good thinking there.
Waterfield Cargo Camera Bag
But back to Waterfield Designs and the new Cargo Camera Bag. I've only seen the website but relying on past experience, I expect the quality to be impressive. While it has a similar padded compartment to the competition, including Billingham, one interesting design feature is the ability to unzip to the bottom of the bag to expose the inside compartment fully. There are also lots of zippered pockets for smaller items, something that Billingham Bags lack.
Gary Waterfield started the company in 1998 and has carved out an enviable reputation for sturdy, well-designed bags and accessories. Many of his products, including the Cargo mentioned above and the new Cargo Camera Bag, have been designed as a community project with useful customer insight. So it should hit the right spot for photographers.
Tom Bihn
I am also committed to another well-known but niche bag manufacturer, Tom Bihn of Seattle. While Tom doesn't make camera bags, as far as I know, his travel bags are superb. The Tom Bihn Ristretto (which is now discontinued but is similar to the Small Cafe Bag) has been my go-to day bag for many years.
I've written about it many times here on Macfilos. But see also my reviews of the Tom Bihn Synapse backpack, which is still the only backpack I need. The padded "bucket" from a Billingham Hadley Small perfectly fits in the bottom of the bag.
At a price…
If you are in the US and can spring for the minimum $389 price tag (there are two sizes, one slightly more expensive), then I can recommend the new Waterfield Cargo Camera Bag, sight unseen. If you are a collector of bags, this is definitely one to look out for.
For a full overview of the Waterfield Cargo Camera bag, see this video
What about you? Are you an avid accumulator of bags? And what is your favourite camera bag? Let us know in the comments section below…
---