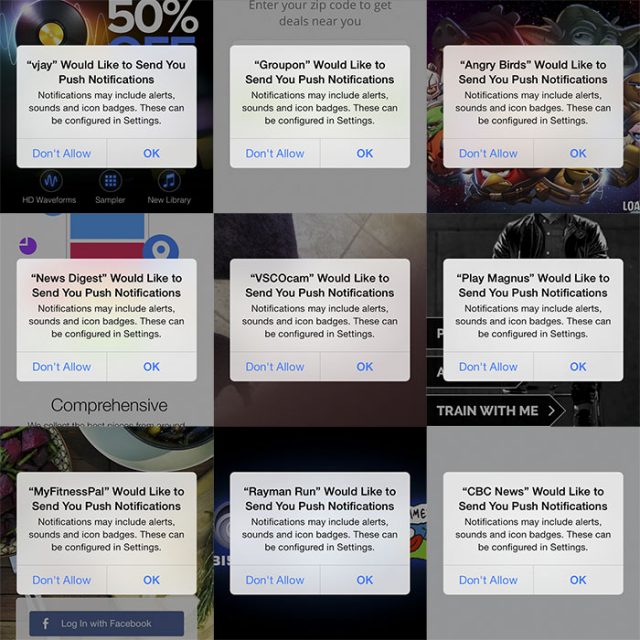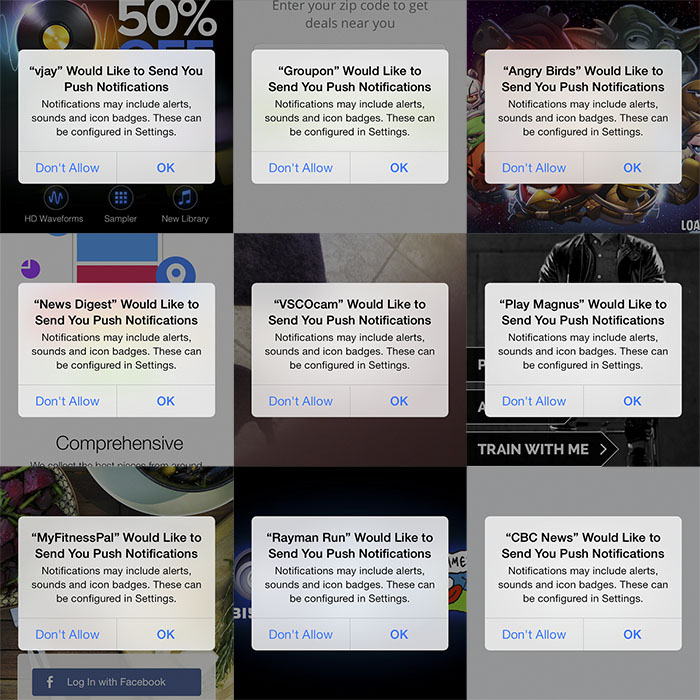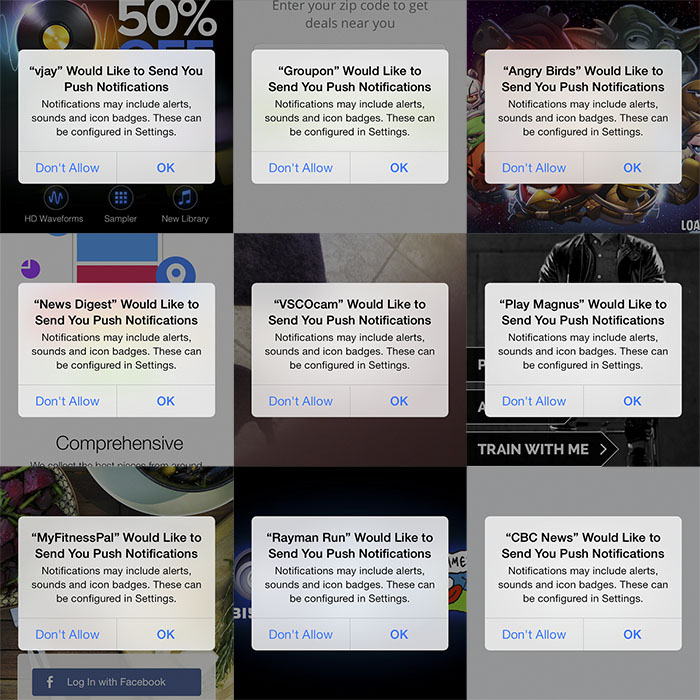 David Smith to app developers:
Throwing up a modal blocker that prevents me from doing anything else (including closing your app) until I respond is not a great experience. If Push Notifications are an important part of your application, explain why. Or even better, request this permission when I proactively enable Push within the app.
I agree wholeheartedly with David on this. Pushy push notifications make me want to push off right away.