As a member of the Leica Society I send in one picture every month to the Circle D – with D standing for digital as opposed to more traditional circles which rely on mailed copies of prints. We tech wizards in the Circle D upload our offerings and then sit back to get reactions from our peer group. There is even a monthly winner, although I don't often feature on this select list.
Occasionally, though, a picture comes along that really grabs my attention. So it was with Theodore Diehl's shot which I reproduce above. Theodore was in Hong Kong in late September when he spotted the mound of umbrella-clad protestors and their guardian angel, alert with brolly aloft. I thought this composition constitutes a classic street shot and, frankly, it would made a great newspaper or magazine image.
Theodore used what he describes as his "new" MP-6, one of the exclusive 30-odd pre-series MP-6s made before the official 400 units hit the Japanese market. All are precursors of the Leica MP and have the same specification. As he says, it is all very confusing because Leica also made the M6-P in a prototype edition of about 20 in black paint and 11 in chrome. Apparently the company was very unsure about how to present its updated M6 camera. I, too, am thoroughly confused.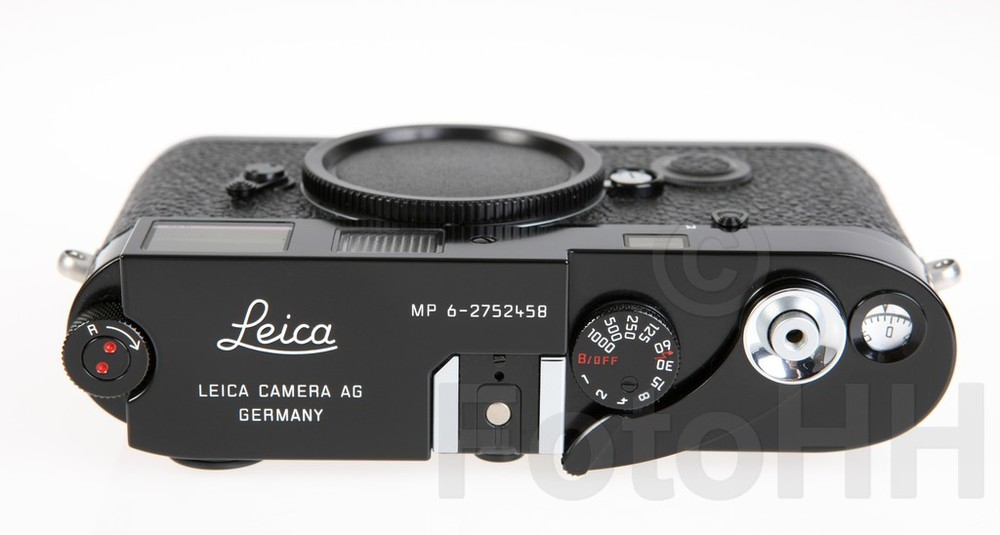 Mounted on the MP-6 that the day was a 24mm Elmar which is one of Theodore's favourites: He says it feels a bit like a 35mm for reportage, distorting less quickly at close range compared with a 21mm.
Back to Hong Kong. He was there for work and the protests were virtually next door to the hotel. On the Sunday Theodore was free and it occurred to him that this situation was what the small, unobtrusive Leica was made for. In fact, the film Leica turned out to be a regular converstion opener with many of the protesters and they were totally relaxed about being recorded. It was, he says, quite unlike any demonstrations he had witnessed in Europe. The participants were very peaceful and well organised, even cleaning up debris every day and making sure there was water and toilet facilities available.
Oh, and as a final aside, he mentioned that this shot was scanned from the Rollei 80S B/W slide film using a Ricoh and the cardboard tube from a toilet roll on top of a light box. Oskar Barnack would have approved. A higher-resolution scan is in the offing and I will add it to this article in due course.