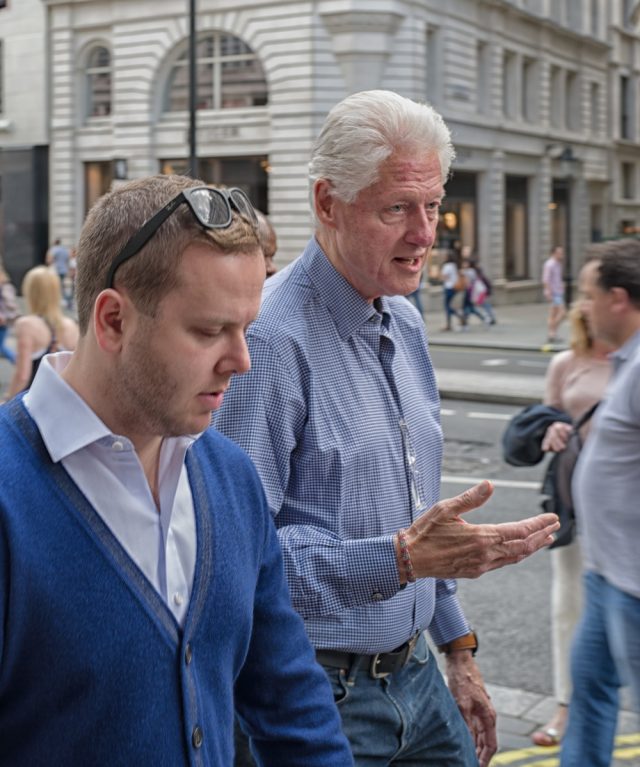 My Leica Q was out and about in Piccadilly this morning just before the start of the London Pride march. And who should hove into view, surrounded by the security heavies, than former POTUS, Bill Clinton, trying to look all nonchalant and making a few points of note. Who is he chatting with, though?
I'm again reminded that the Q makes a truly excellent reportage camera . You have to get close with a 28mm lens but the rewards are there for the taking.
At first sight of Clinton I left my friends and ran off down Piccadilly in hot pursuit. I got ahead just outside Cording's and snapped this short, only to discover I had lost my friends in the mêlée. Back I went to Piccadilly Circus and sent a simple text: "Back at the corner where I left you."
Apple's wonderful second-guessing autocorrect translated this into "Barack at the corner where I left you." I'm not sure how Apple knew we had presidents on our mind. After seeing one President, nothing seemed impossible so the friends came running back in the vain hope of collaring Obama. Sadly we had just one POTUS to work with today.