My list of places to visit has included the Croydon Photo Centre for well over a year but I had not got round to making the relatively short trip from west to south London. Last week my old friend and colleague Don Morley called to say he was planning a visit with two collector friends, Bernard Lockley and Keith Mason whom I have met on a number of occasions. So I determined to make the effort and it turned out to be an enlightening and memorable experience.
Reg Roach has been running the small radio and camera store in Croydon High Street since 1959. He had previously worked there for the original owner who decided to hang up his camera and spend the swinging sixties in Spain instead of sunny Croydon.
Not a lot has changed. This is not a Leica Boutique with one camera sitting in a large display case. The small crowded shop at No.294 houses an eclectic mix of camera gear old and not-so-old, with a definite bent towards the Leica brand.
Reg, now in his mid-eighties, has an encyclopaedic knowledge of Leicas and accessories ranging back to the earliest years. He definitely knows his APDOOs from his SCNOOs. Only a fraction of the thousands of items is on display but Reg has an unerring homing instinct whenever a particular product is mentioned. Computer? Who needs a computer. Reg just knows where everything is.
This is real old-fashioned service. While we were there Reg produced titbits one by one to tempt us. These ranged from a mint condition current-model MP, just as it left the factory, to rare lenses, a gold-plated M3 and dozens of small accessories, some of which I had never seen before. My will was strong and I came away with nothing more exciting than a couple of Elmar lens caps and a red plastic camera stand, once a company point-of-sale accessory.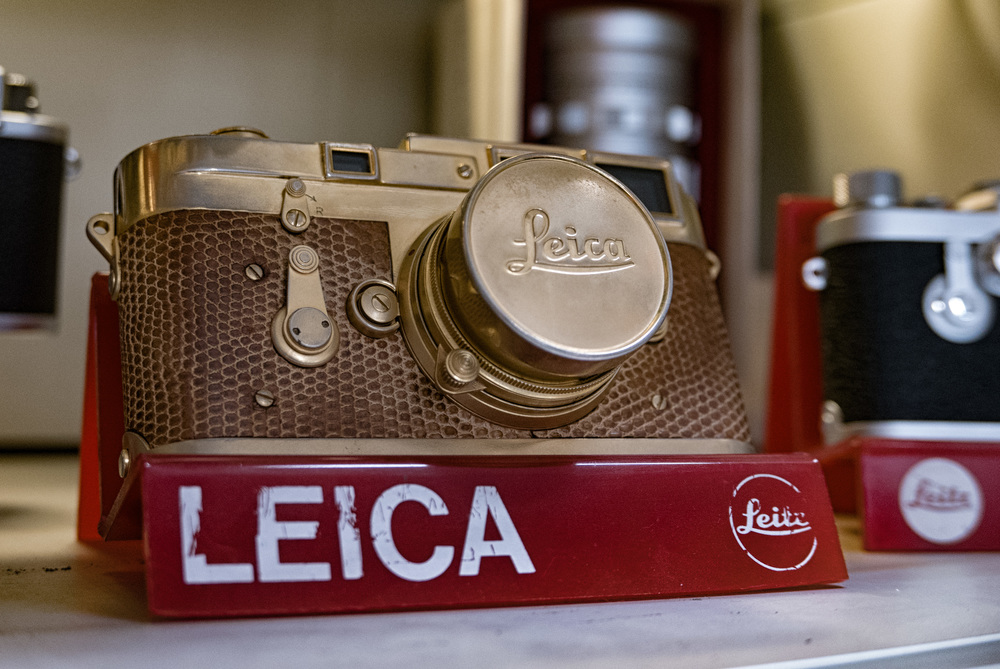 Yet despite this unusual display of willpower on my part, my nose was definitely twitching and I can see this little shop in Croydon becoming a regular haunt.
Reg presides over this mountain of droolsome equipment together with his son Paul who seems to be equally knowledgeable on matters Leica.
There are not many shops like this any more. R.G.Lewis in Holborn was one of them but, sadly, closed last June. I can definitely recommend a visit to the Croydon Photo Centre where you can still grab an authentic piece of camera store history.
You can find this treasure trove of gear at 294 High Street, Croydon, Surrey, CR0 1NG, or visit the website here.
If you are visiting from central London, perhaps during a stay from abroad, take a train from Victoria Station to East Croydon. Then you can use your Apple maps to guide you through the streets on the 15-minute walk to the store. It's a good idea to telephone ahead to make sure they are open.