Although a screenless Leica M had been rumour bait for nearly two years, ever since Photokina in 2014, the announcement of the M-D in April surprised many. Accessory manufacturers were caught wrong footed but demands for cases, in particular, soon surfaced.
The British manufacturer Classic Cases was early off the mark. For the past few months I have been working with Paul Glendell to work out the best way of designing a case to fit the M-D without obstructing any of the vital functions.
Prototypes have been shuttling back and forth between Bovey Tracey and Macfilos Towers. The exact positioning of the ISO cutout, in particular, proved a problem since Paul didn't have the camera. I did, however, and we have been fettling the dimensions over the past few weeks.
Paul and I decided that the case back should be designed to accommodate thumb grips such as the Matchtechnical Thumbs Up shown in several of the accompanying photographs. I was also keen to ensure that the rangefinder cutout was big enough to accommodate Leica's screw-in magnifiers. It is small points like this that are sometimes overlooked.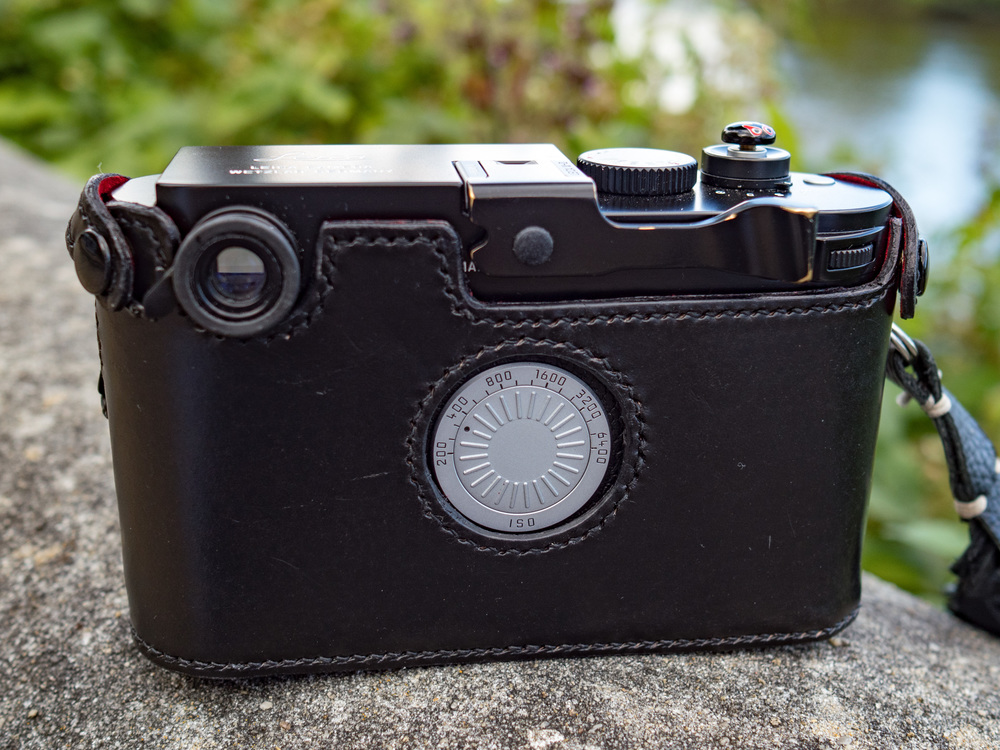 The resulting case is something of a triumph and I am currently using the first production sample. I will give it a thorough test and let you have my final assessment later.
First impressions are vital, however, and I am very impressed with the design and fit. Paul uses a tough saddle leather which is reminiscent of vintage Leica half cases, most of which were in brown, and he pays careful attention to the stitching. This black case is a perfect fit on my M-D and offers protection as well as added allure to the camera.
Unlike cases made from softer "glove" leather, Paul's Classic Cases need some running in. They will wear well and the leather will assume a smoothness and perfect patina that is difficult to achieve these days.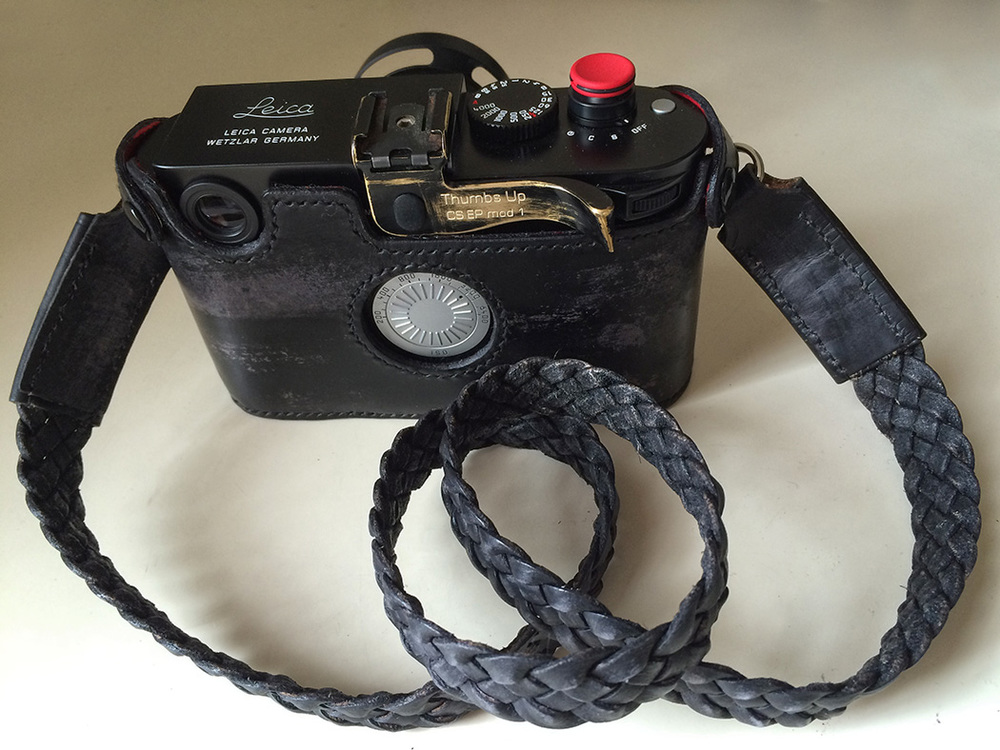 The inside, a red plush on my case, protects the camera and the fit is immaculate. Paul offers a number of customising options, including outer leather and interior. He will also stamp your initials on the bottom of the case if you wish.
The Classic Case for the Leica M-D is now available to order at a very reasonable cost of £165. You can find full details, including information on customisation, at the Classic Cases website.
Subscribe to Macfilos for free updates on articles as they are published. Read more here
Want to make a comment on this article but having problems? Please read this