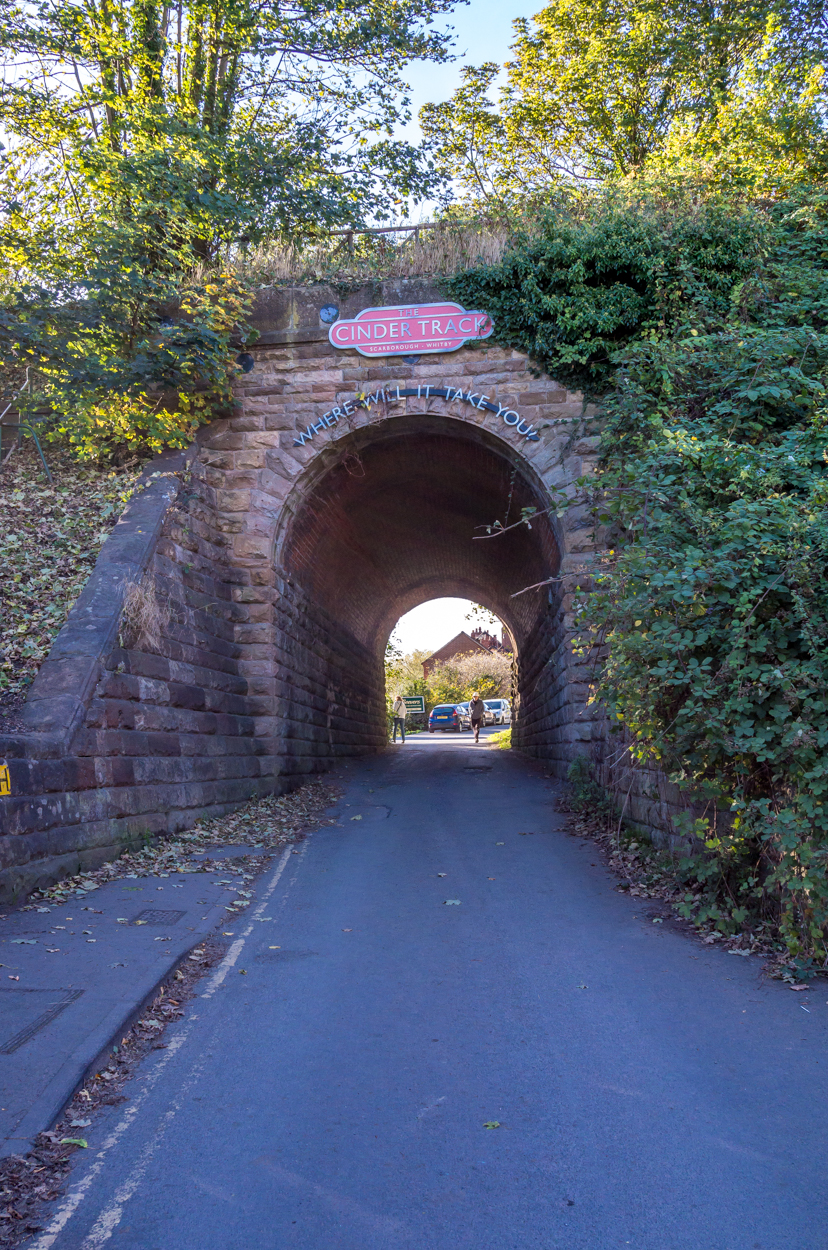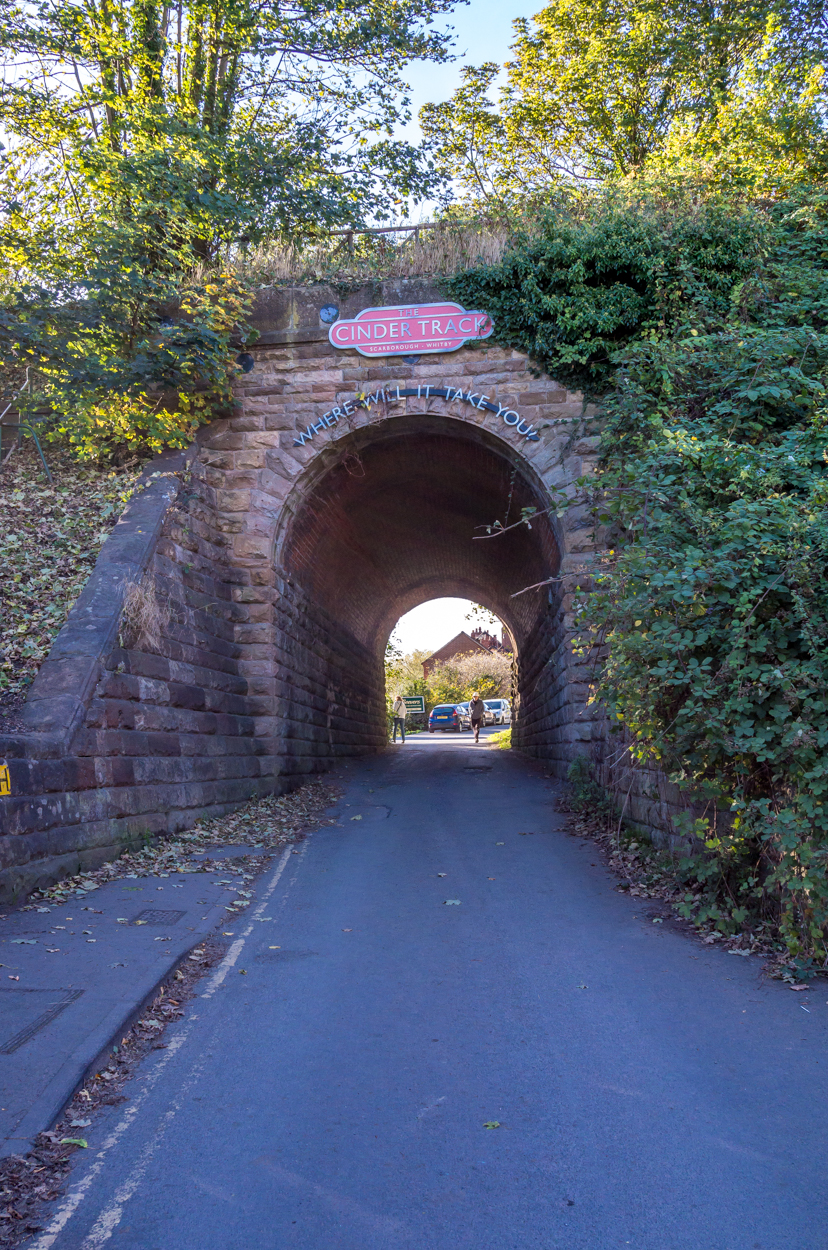 It is about time for my second article on my Cinder Track series, this time doing the Whitby to Robin Hoods bay stretch — a nimble six and half miles each way. Yes folks, thats a cool thirteen miles, or thereabouts. I prefer this circuit which includes returning along the precarious cliff tops on the Cleveland Way to the pinnacle of the one hundred and ninety nine steps. That's one in the eye for John Buchan and his miserly 39.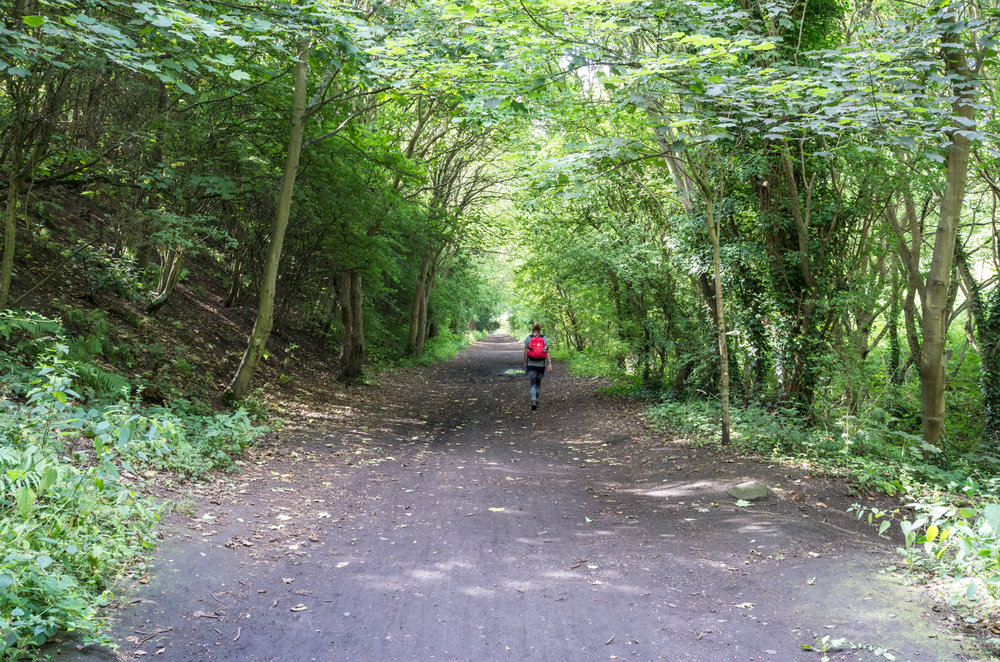 All of the images in this article were taken with my Leica X (Typ 113), and this article pulls together some of my views on the X after nearly two years of ownership.
The Cinder track follows the route of the old Whitby to Scarborough railway line, which ran between 1885 and 1965. It is unusual in its construction for a Victorian line, in that it runs on a bed of cinder, rather than the normal crushed stone. The line provides access to just over 21 miles of pathway for people, bikes and horses, and is never more than mile from the cliff top.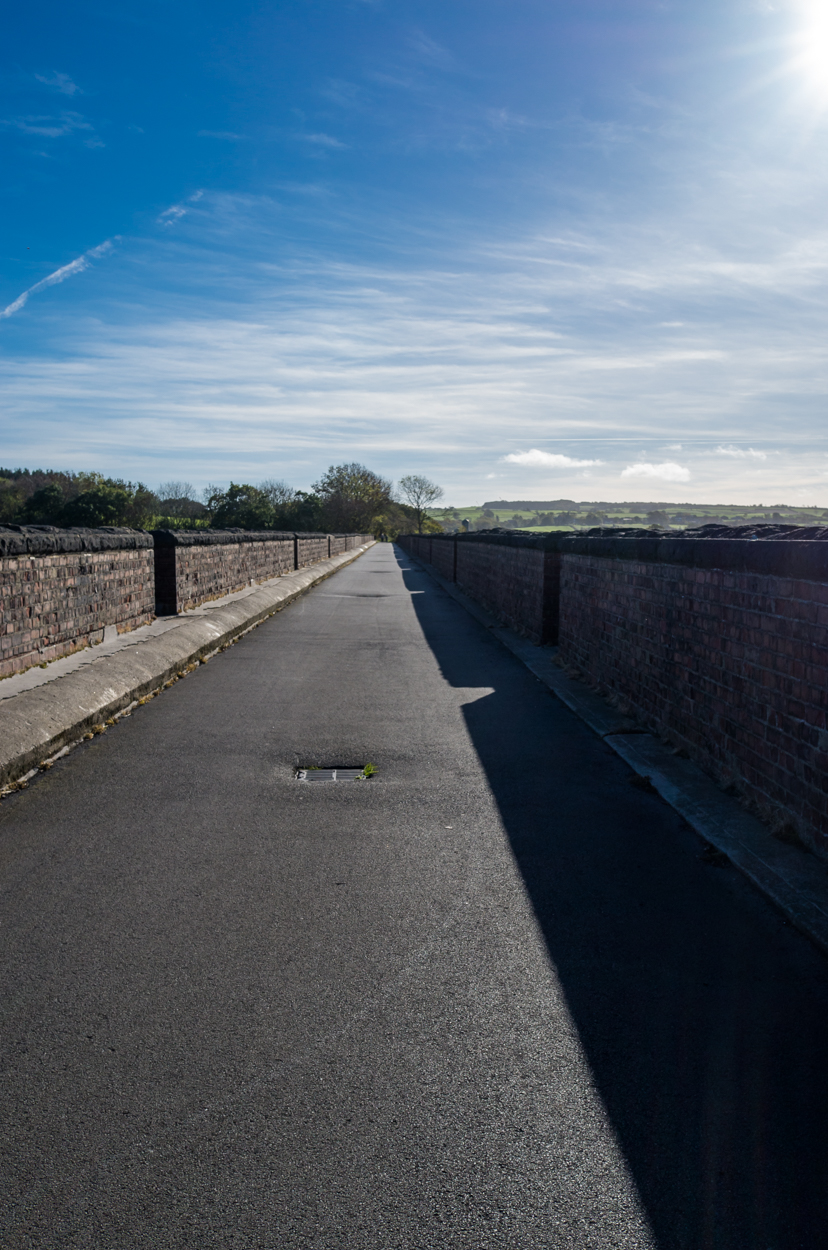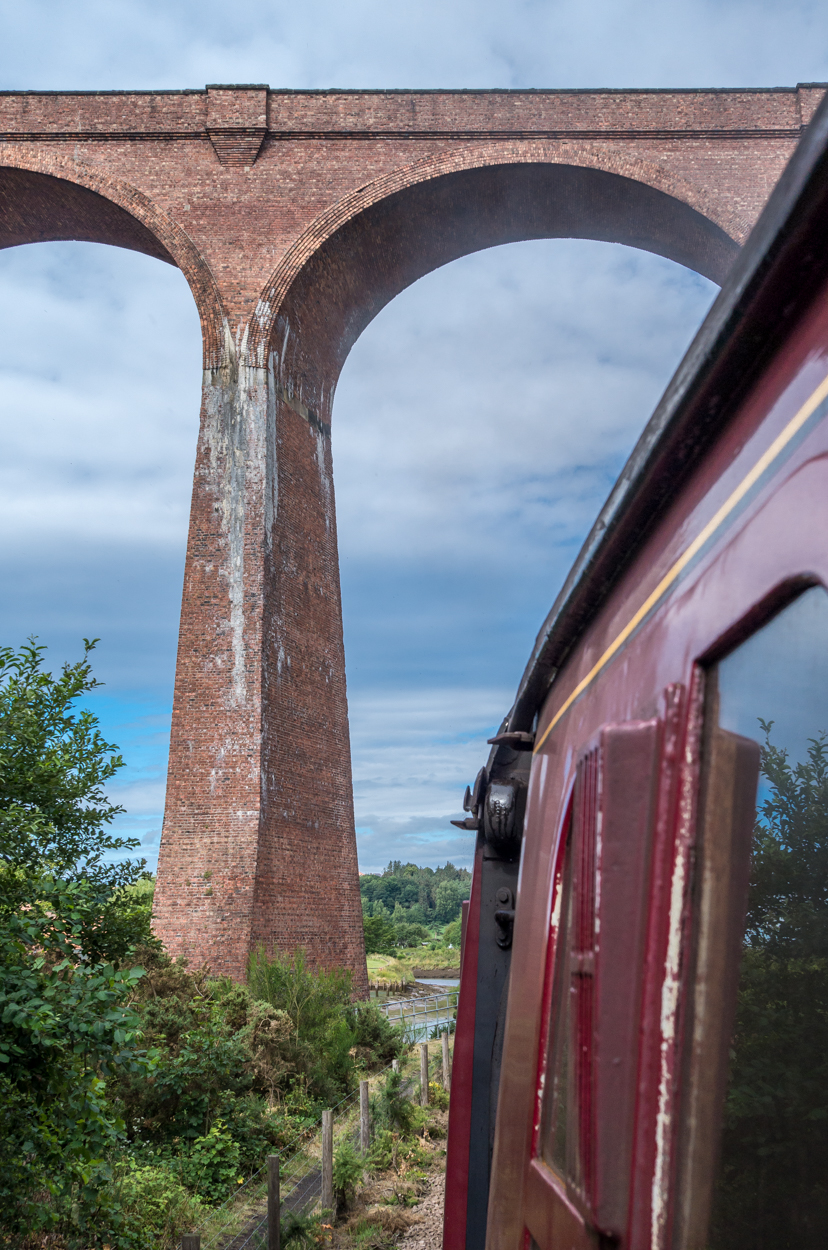 I have a deep affinity with this area and the walk along the path. It is littered with many memories of my childhood, and of the walks, laughter and fun I have had here with my wife Liz, and both of our daughters. The fact they both love to return to this area tells you as much about how it shaped my life, as to how it has become a part of theirs.
The first leg of this walk follows the Cinder Track, the old steam railway route that ran from Whitby all the way through to Scarborough. I accept it may have been longer than this, as I know of Victorian railway tunnels that run out towards Kettleness, beyond Sandsend, but I have never explored them — yet. The railway itself closed in 1965, with the rail line removed and just the original track bed left behind. The rail bed has been maintained in recent years as a walkway and cycle track, and is the constant bane of local petitions, owing to the owners trying to sell it, or rebuild it as something more than it already is.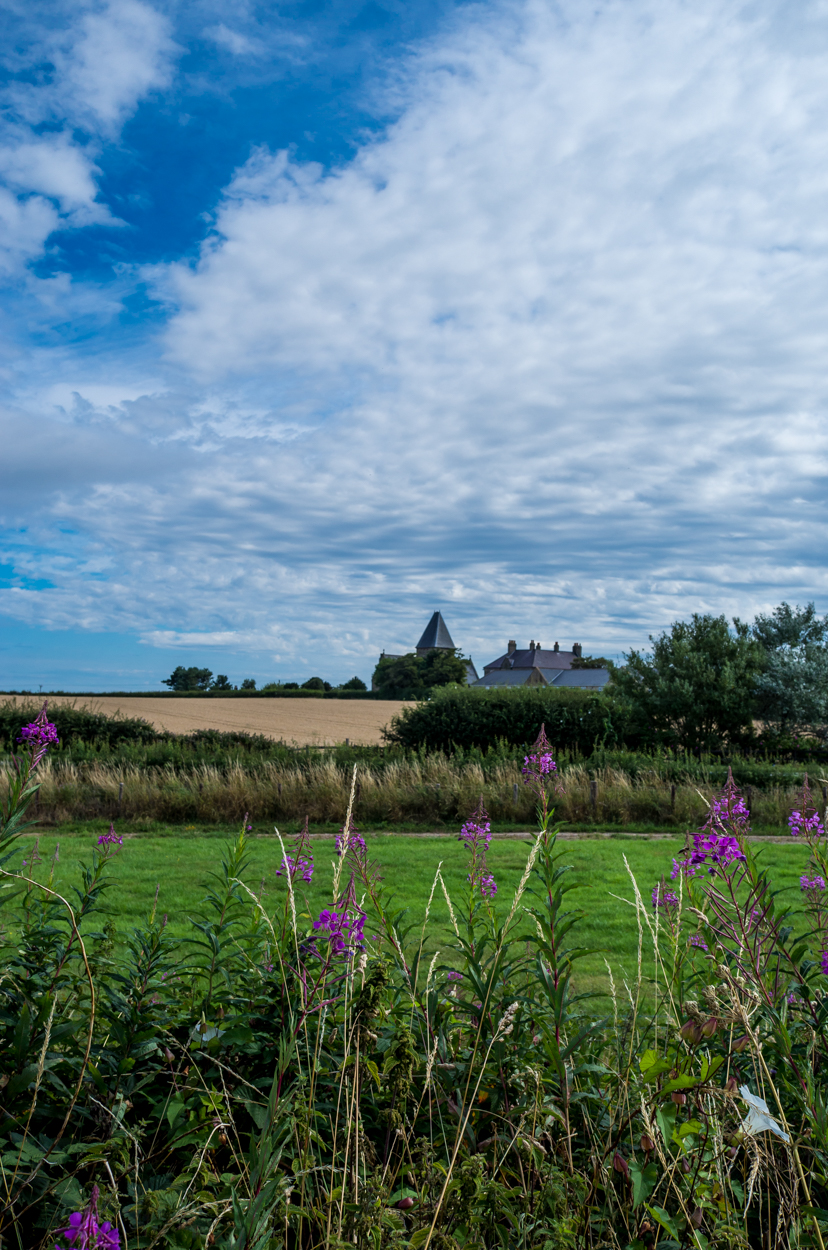 Whitby to Stainsacre
The first stretch, once you have located the start under the arch in Whitby, not far from Pannett Park, is a meandering tree-lined corridor, interspersed with typical Victorian arched bridges for overhead passing roads. It's almost invisible to the community around it, hidden completely from the modern world.
When the corridor ends, you step out on to the marvellous Larpool Viaduct. This is wondererful thirteen-arched structure of brick, built in true grandiose Victorian style. I recommend trying the steam-powered North York Moors Railway that passes beneath the viaduct, as an alternative way to view the entire structure. Or walk out of Whitby to Ruswarp, following the railway tow path, to see it from beneath on foot.
I have managed to compile images over my time with the X from the viaduct, from the steam train, and on foot beneath the magnificent arches. I can only say that the 23mm (35mm full frame) perspective provided by the X is enough for most shots. My recent exposure to the 50mm focal length, has told me that it can be a little restrictive at times.
If you are able to, try to coincide your arrival at the viaduct with the departure of the North York Moors Railway steam train, as it will add to the images on both sides of the viaduct, those facing Whitby, and those facing Ruswarp.
Once you get beyond the viaduct the tranquil and open fields around Stainsacre await you. This stretch is narrower and leads you towards Hawsker. For now, you will not have had sight of the North Sea and its cliff top vistas. Those come later in the walk.
There is a hidden gem along this stretch. The local kids clearly enjoy making Tarzan-style rope swings, and other home-made swings, attached to the track-side trees — harking back to the pre-Health and Safety claim-ridden world we inhabit these days. It was here that I managed to capture a lovely image of my wife swinging around like a three year old. The X proved a challenge to get what I wanted, but as with all things, perseverance is everything in photography.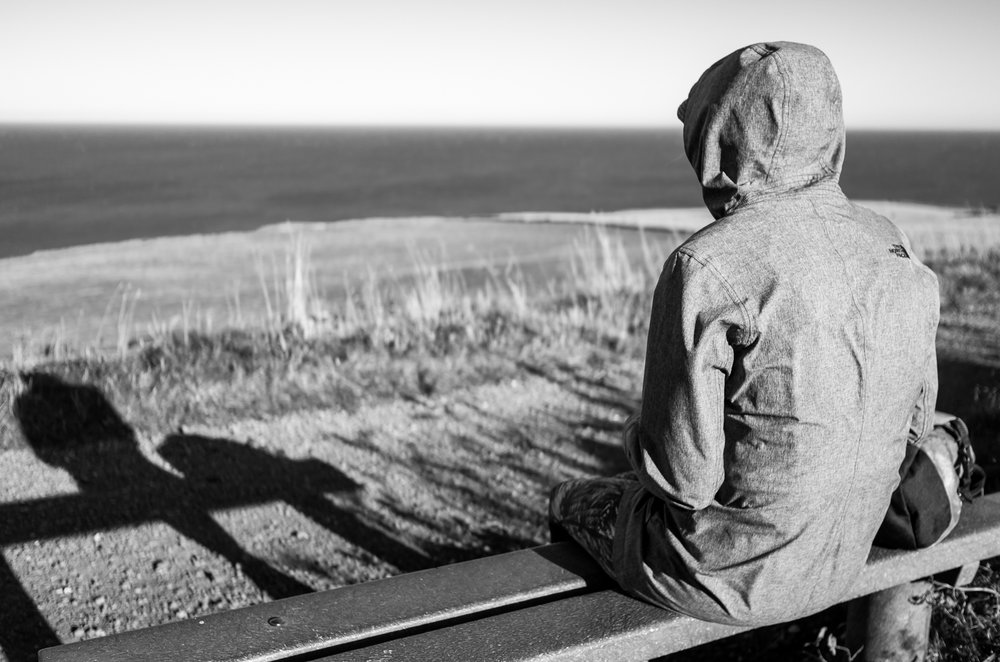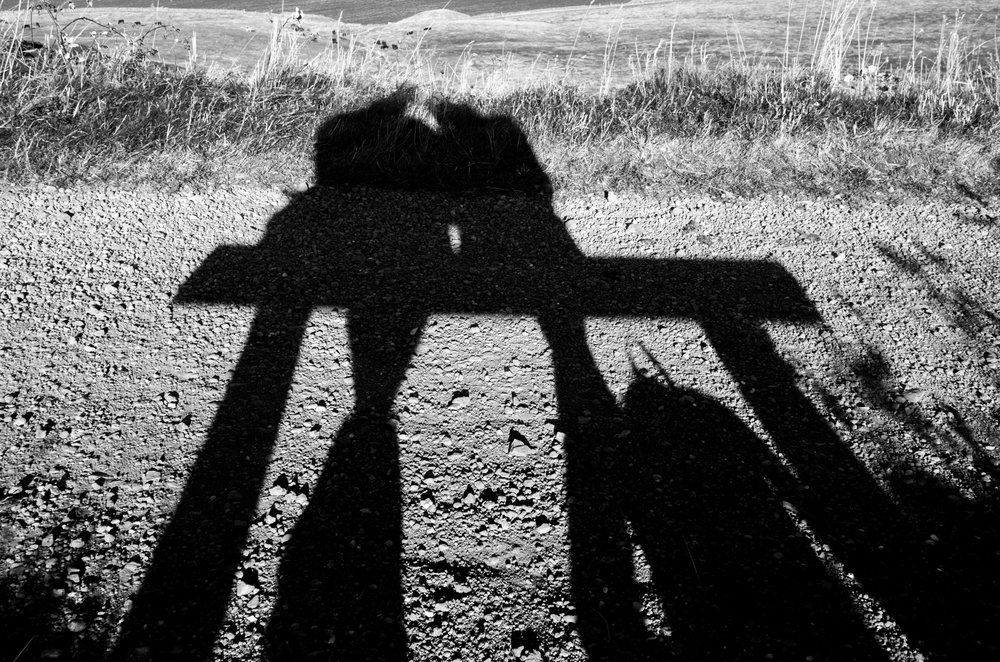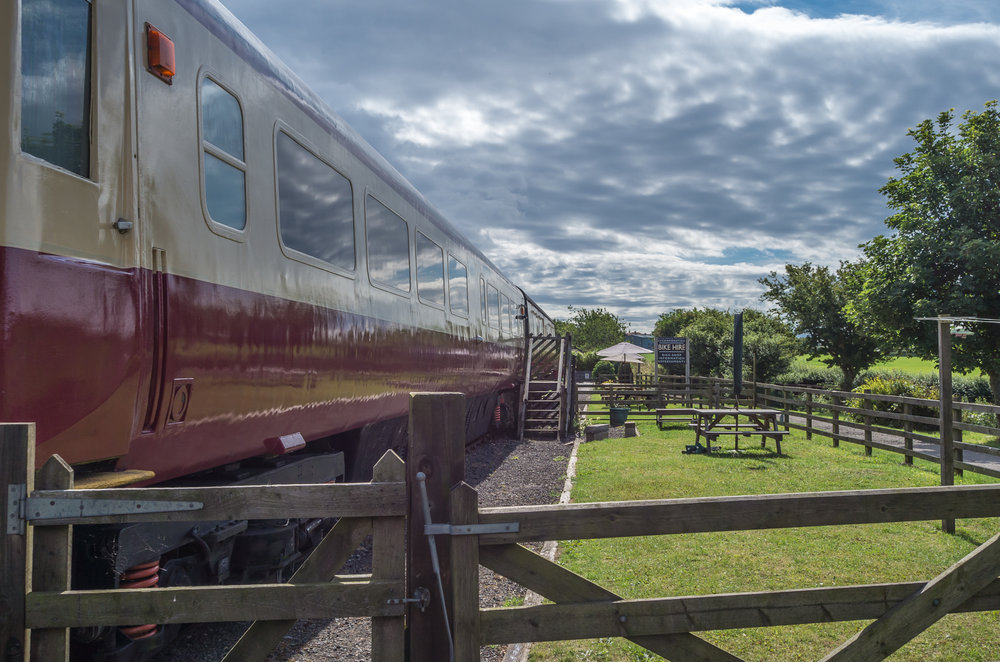 Hawsker
As you approach the old Hawsker station, you will find a couple of carriages parked by the disused platform. These are accommodation for weary travellers, and those looking for somewhere different to park themselves for the occasional night. There is also a cafe and a cycle hire shop here too. In my childhood, this was the scout summer camp site. The station house and other houses still exist and are well maintained. The old up-and-over railway bridge that I recall so well from my childhood has long since disappeared. Now there is a pedestrian and horse crossing, and I have always have fun pressing the horse buttons and using the horse way.
Once over the main road, you can stride out towards the two caravan parks and at last you will start to see the sea. The cliff tops appear to your left, and the sea becomes an ever-present guest on the sections between Hawsker and Robin Hood's bay.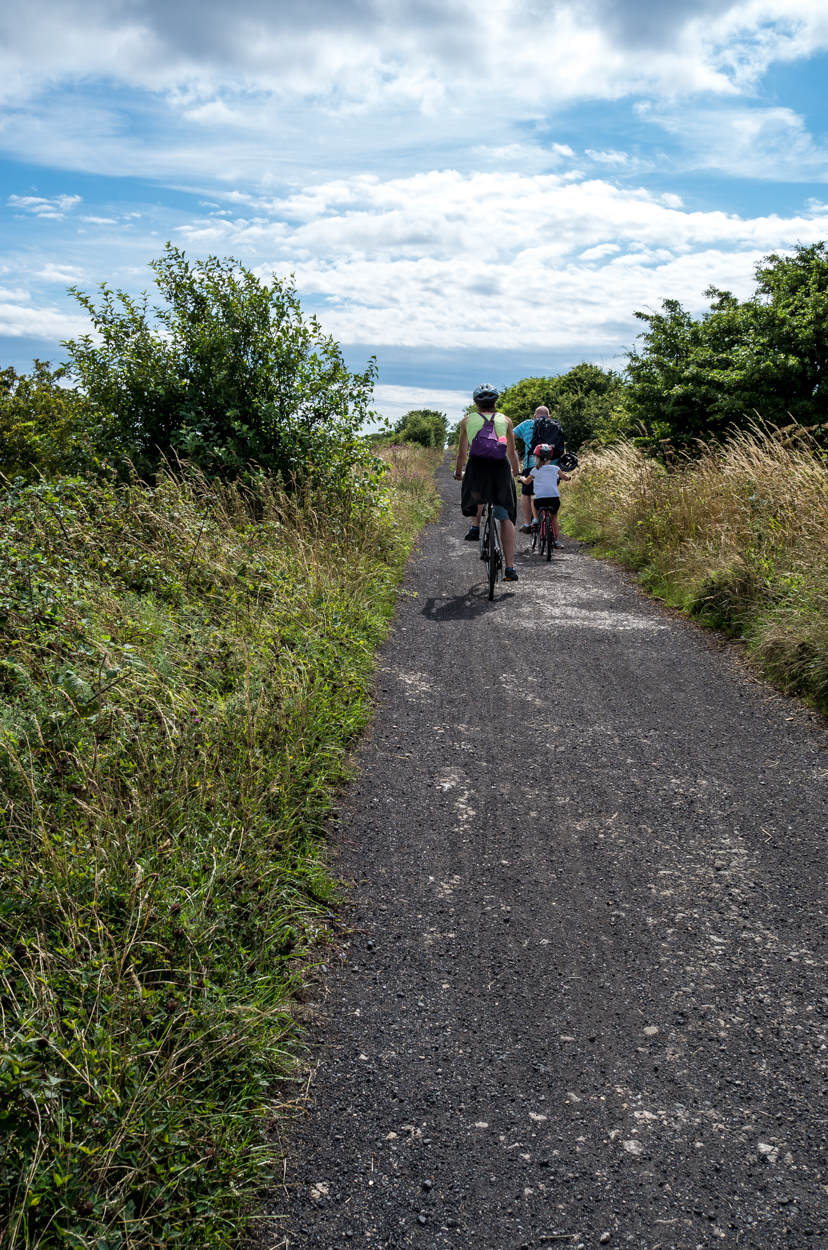 It is worth mentioning that in this stretch you will start to see more cyclists. If you ever thought they were a problem in London, then nothing has prepared you for the cyclists on the Cinder track. While I accept that some are accommodating of us vulnerable foot passengers on this journey, many are not. In fact, many are just plain dangerous, and at times it is most wise to keep your wits about you.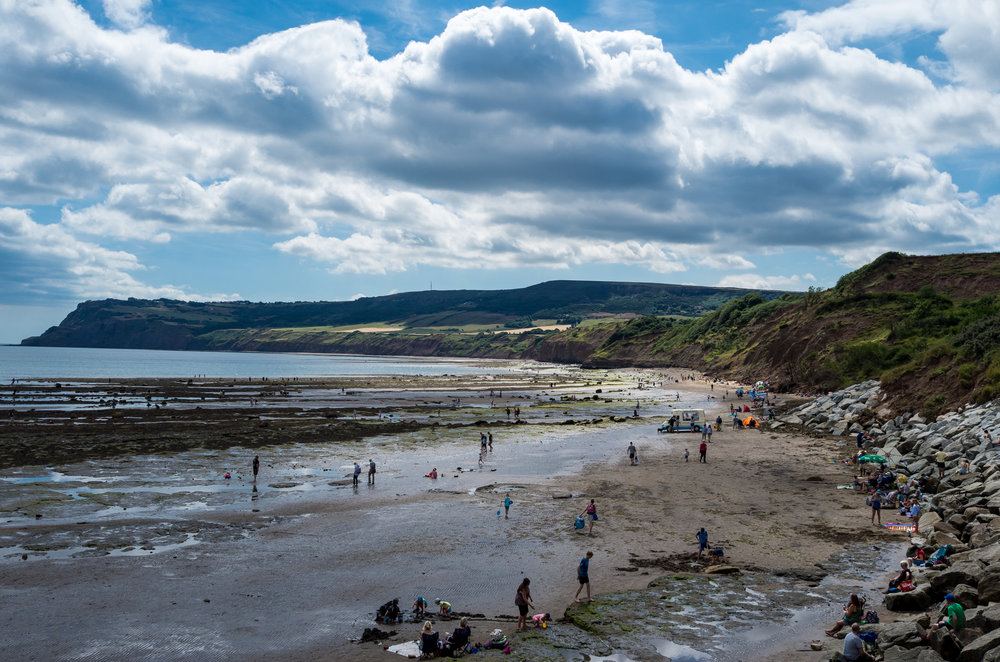 The section of walk that runs from Hawsker to Robin Hood's Bay and back again is possibly the section I have walked most. My grandfather and I would often stalk off from Hawsker to the Bay, to collect winkles at low tide. We would then walk back, either along the cliff top, or on the cInder track with our catch. It is one of the early walks I did with both my wife and children, and is now a firm favourite.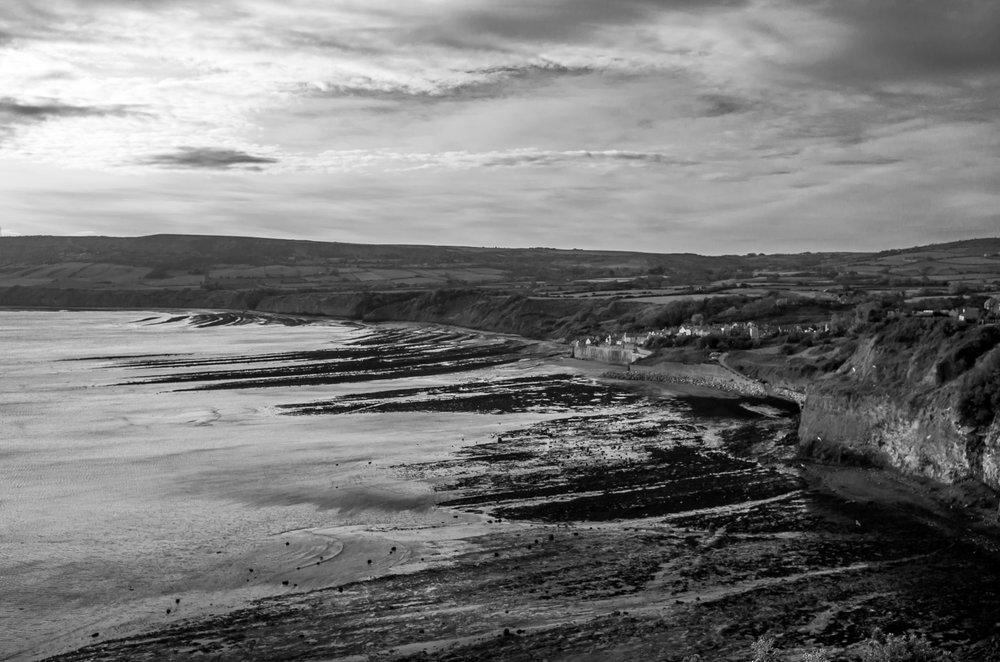 In the stretch beyond Seaview caravan park and Robin Hood's Bay, there is a bench on the side of the track by a wide-open bend. Here we I always stop for our mid-walk snack, this is usually a large stottie cake filled with either beef or tuna, and we buy these in Whitby from Botham's bakery. I also always buy a cake, a jap, and my wife a "traffic light." These cakes are definite family traditions, but it is worth mentioning the jap (or japonaise) is made in this area only by Botham's, and is worthy of investigation by all chocolate cake lovers.
I always find it pleasing as you see the bay come in to view, even more so if the tide is out and the Jurassic rocks are visible. These are the rocks where I spent many a happy childhood hour gathering winkles for the pot with my grandfather. Winkles are a local delicacy and I have to say they are another item on the list that should be tried at least once in a lifetime.
Robin Hood's Bay
There is little I can add to my previous article about Robin Hood's Bay (ADD LINK), it is truly photogenic. The best fish and chips are from the Fish Box, and the best coffee and cake experience is still the Coffee Shack. In fact I usually walk down to the Coffee Shack, have a pot of tea and a fresh slice of whatever cake is on offer, before I set off back. I must admit I have become a little partial to their coconut cake — if it's there, it's a must do, after a Jap which always comes first.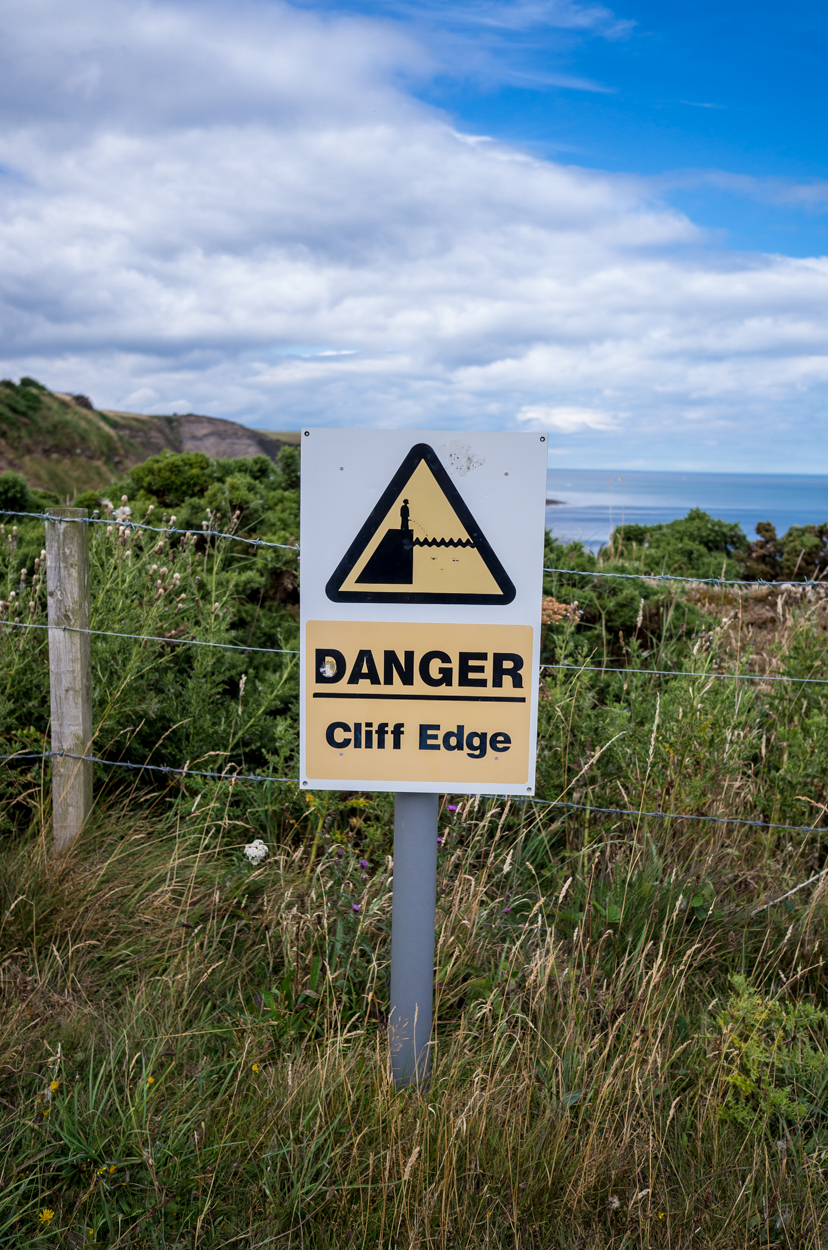 The Cleveland Way
The return journey leaves you with options, follow the Cinder track in reverse back to the start or take the Cleveland Way back to Whithy which is definitely the more inspiring option. This means taking a different turn and hugging the cliff top for the most interesting six and half miles you can ever wish to walk. Photo opportunities are on every journey, the weather changes regularly, and the views can be immense, or nothing at all.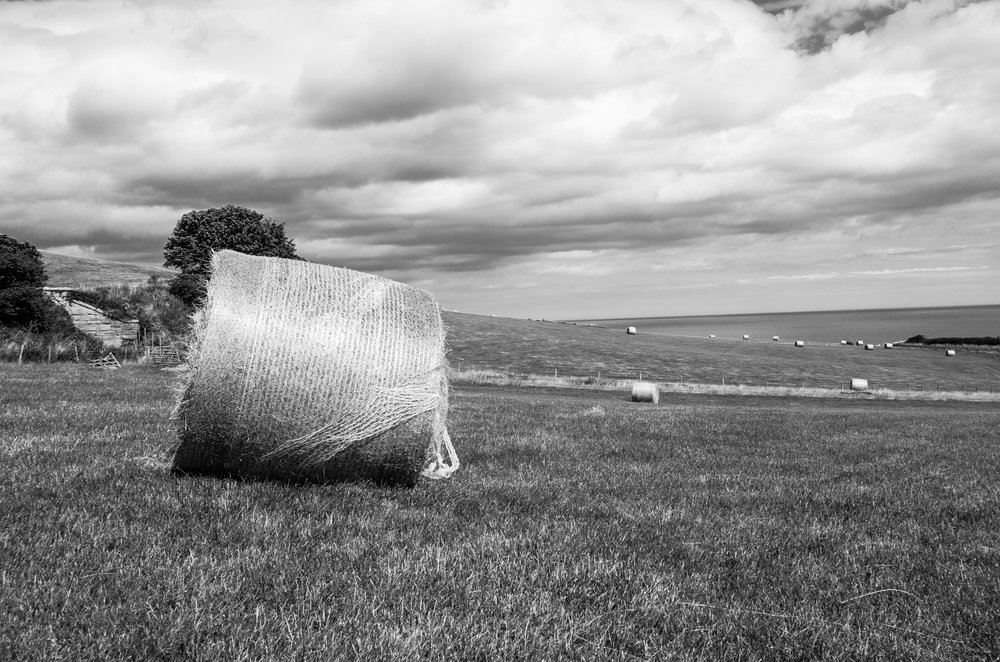 In the last year alone, I have done this in deep dense fog, again on possibly the hottest day in Yorkshire, and in a driving wind that apparently was often touching sixty miles per hour. On all occasions the sky, surroundings and views were amazing — well, possibly not so in the fog, in which just finding the path was a bonus. But even the fog has its own charm.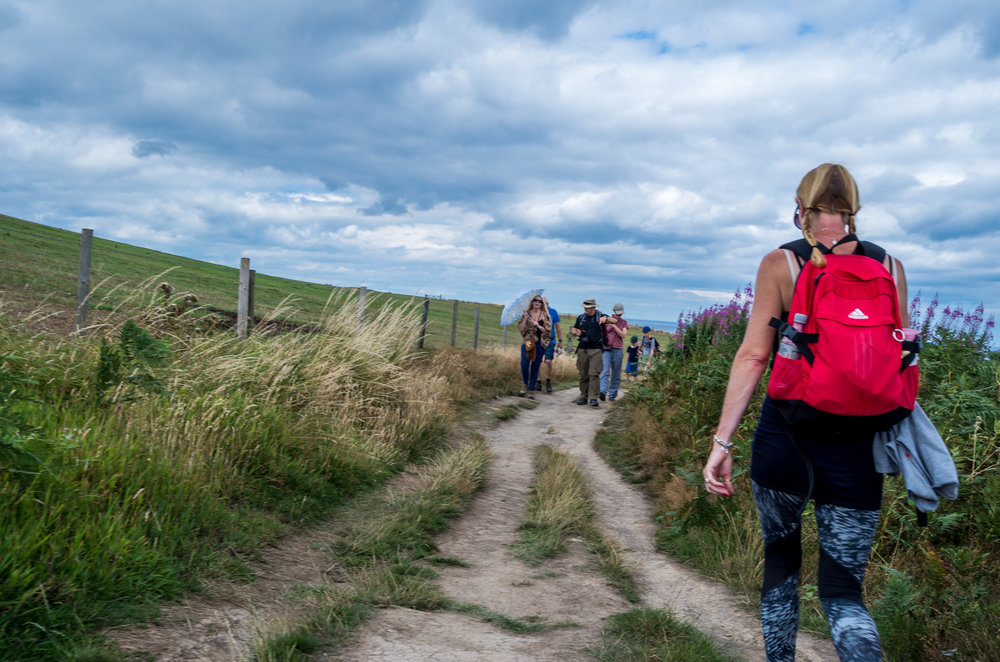 The Cleveland Way has many ups and downs, twisting and winding pathways that drop in to deep gullies, each still hugging the rugged cliffs. You will also pass near to both the old Whitby Lighthouse, and the Whitby Bull, or fog horn. My childhood is filled with being in Hawsker and hearing the eerie sound of the Whitby Bull bellowing out to the fog-shrouded surrounding sea. A warning of danger, and pending doom. The Whitby Bull sits within a mile of Saltwick Bay, a wide bay of rocks on a scar of rocks that have seen the doom of many an unwary ship.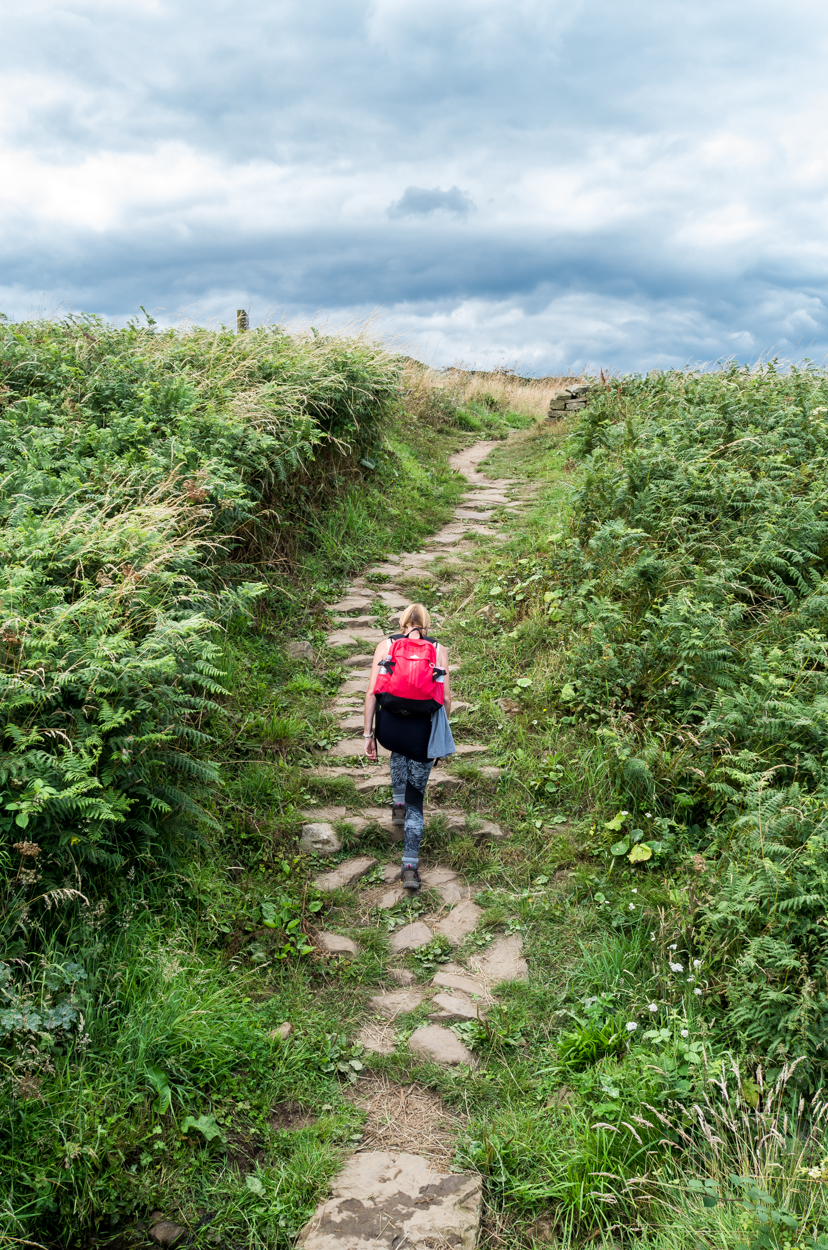 Saltwick Bay
As you creep ever closer to Whitby, and those enticing fish and chip outlets, you will pass over Saltwick Bay. Here there are some amazing photographic opportunities, and some I may cover in a separate article. Photographers flock here to take amazing skies, rocks, wrecks, sunsets and other stunning moments.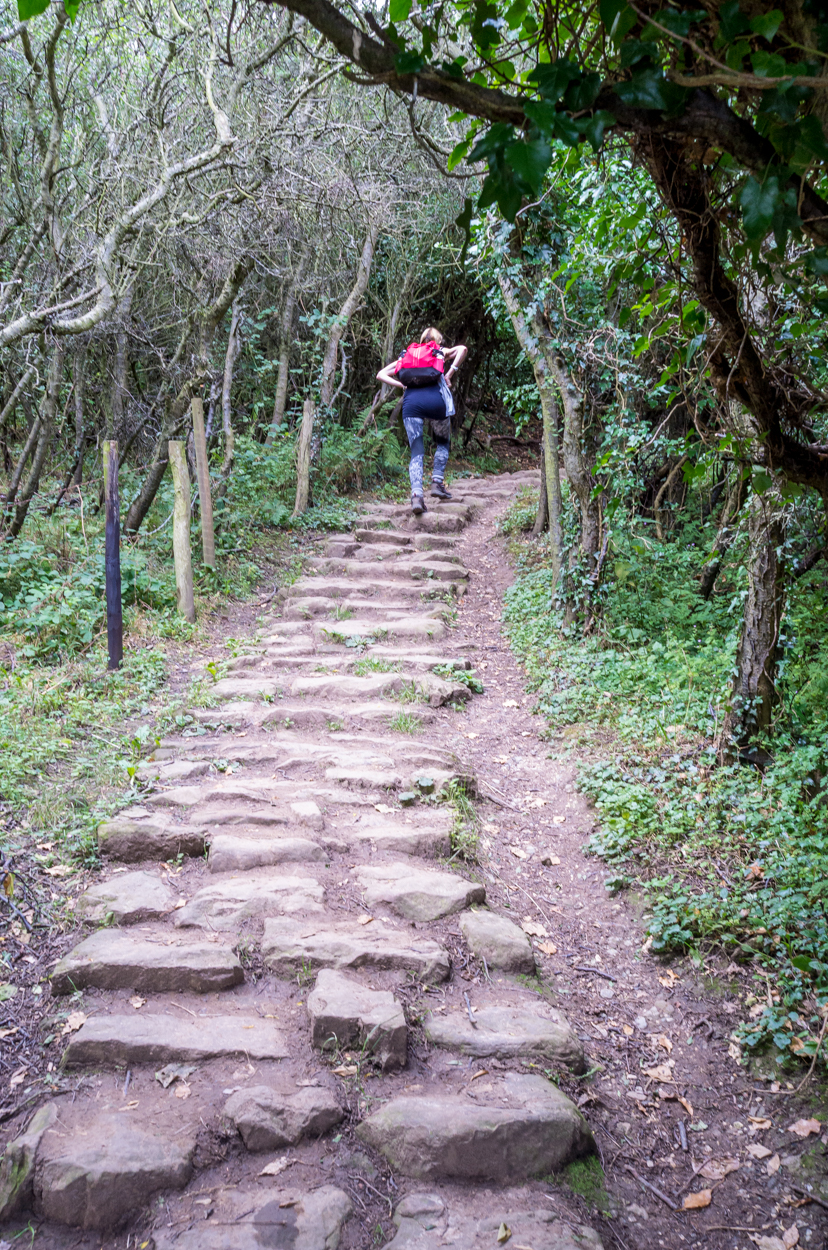 There is the famous photographic legend that is the Admiral Von Tromp, a perilous topic that ended in an unexplained tragedy. I remember standing at the foot of the wreck as a very young man in the mid seventies, and being unable to fathom how it had come to rest where it had. Now its remains are a photographic legend to local image hunters, but the current resting place isn't the actual location of where it originally came to lie. That is beyond Black Nab, in a pool that is accessible only at exceptionally low tides, where the keel line still sits, rusting slowly away.
The image I took over the summer while walking over the Admiral's main wreck resting place, clearly show a photo shoot in full swing. Thankfully the gothically dressed lady isn't showing anything more than acceptable to those of us merely interested in taking legendary shots.
Whitby
For me Whitby is the jewel in the crown, the nirvana at the end of the day's hike along the cliff tops. The weather can switch so quickly from blazing sun, to pouring rain, to sleet, to snow and driving winds, that just glimpsing the tips of the Abbey can be its own godsend.
As you approach Whitby along the cliff top, you look over the famous wrecks of the Concrete Boat — very visible at low tide, and partially visible at higher water. There are also pieces of the SS Rohilla very close to Saltwick Nab, although these are visible at low tide, they are rarely accessible. However, I did manage to get close during this summer.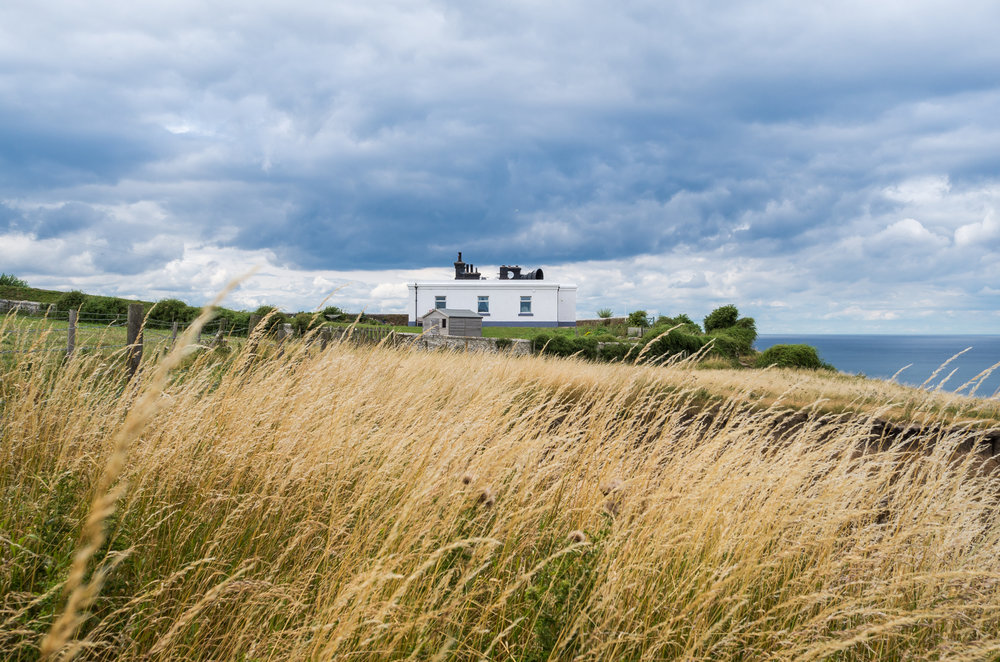 At the end of the journey you will find yourself close to Whitby Abbey. You will need to pass through the graveyard of St Mary''s church and walk down the famous 199 steps. I insist for those of you that make the pilgrimage, that you count every single one of them. It's all part of the walk. Honest.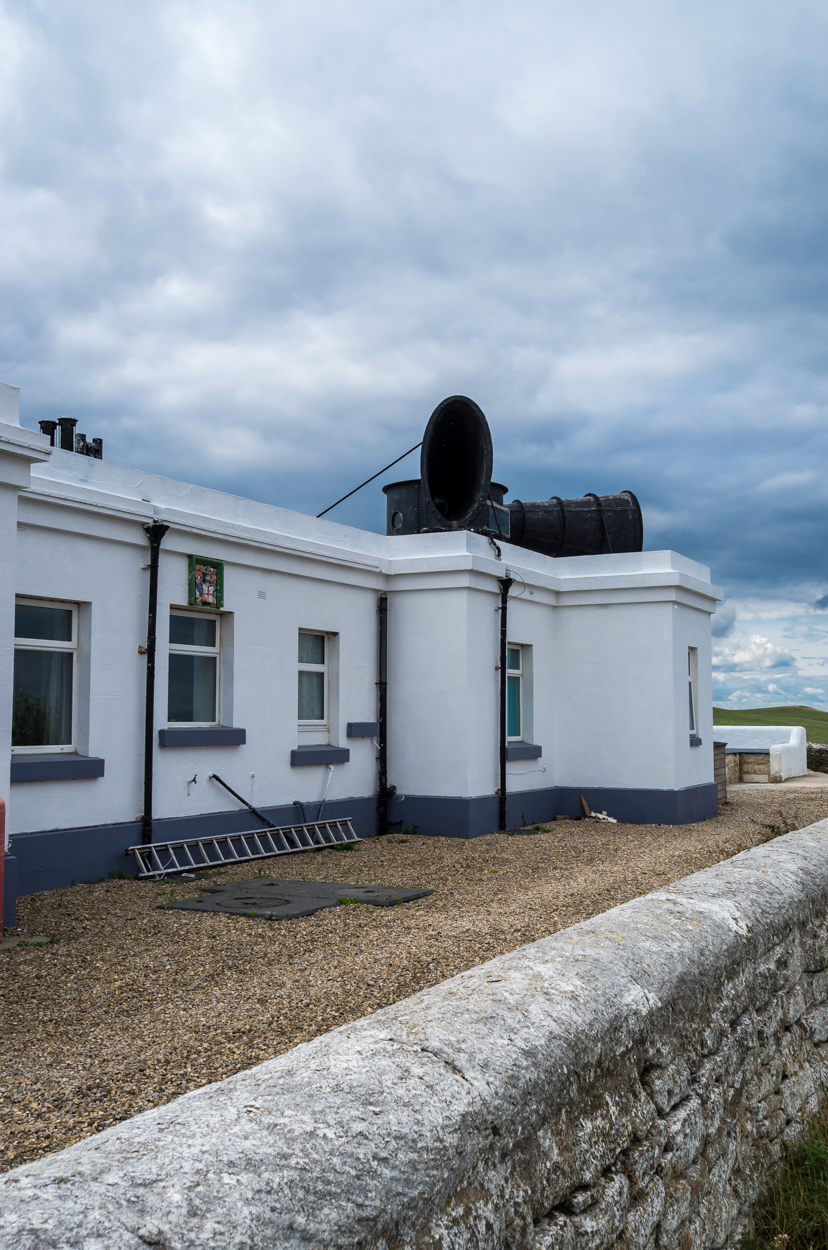 I always try to get my timings right so that I can walk across to Silver Street fish and chip shop, on Silver Street (Odd that). This is the only chippy I would recommend personally. Yes you can use the Magpie, and other well anointed outlets, but Silver Street is the one place to which you will find the locals heading. It was recommended to me by one of the community on my travels. Once I had been here, I was convinced it is the best place to come for decent fish and chips. That comes before heading off to the local pubs for a fine drop of alcoholic poison, to soak in to your veins and relax your weary limbs.
End of Year Two X assessment
The X has proven to be a reliable camera for the most part, it does produce some wonderful colour profiles in its images. I shoot everything to DNG, and post process from there. But the OOC Jpegs are often very nice images indeed. I still do have misgivings about the autofocus — its speed and accuracy are not to my taste.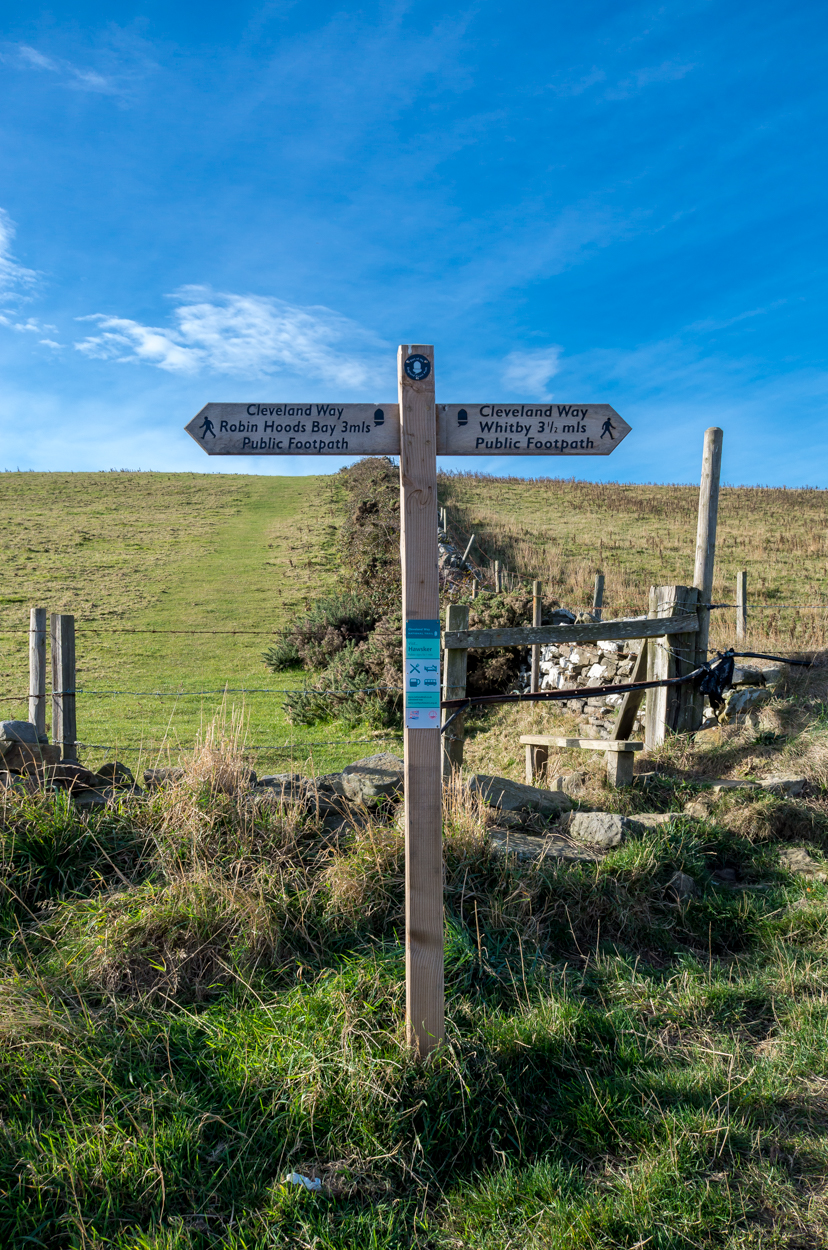 I also have to thank regularly readers Wayne Gerlach and John Shingleton, for helping me dial in a set up that works better. I have to say that buying the Nikon Df highlighted the deficiencies in Leica's the autofocus (yes, a little unfair on the X), but it did show me what was annoying me about this element.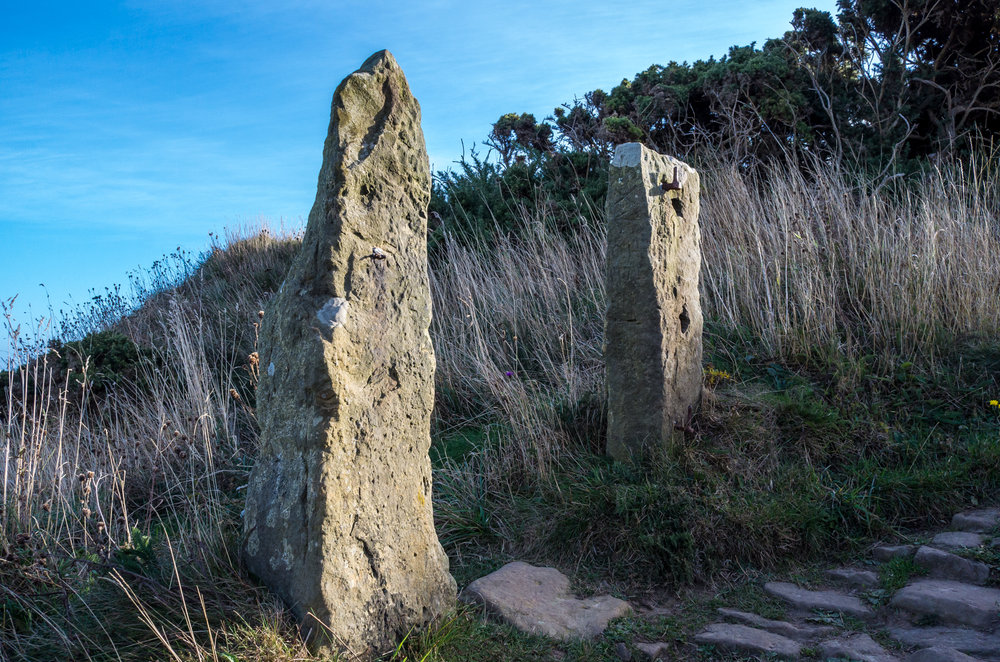 In terms of image quality though, in most conditions except low light the Leica X can hold its own against the Df on many fronts. The only difference is that the Df more or less guarantees you will get the image in one go.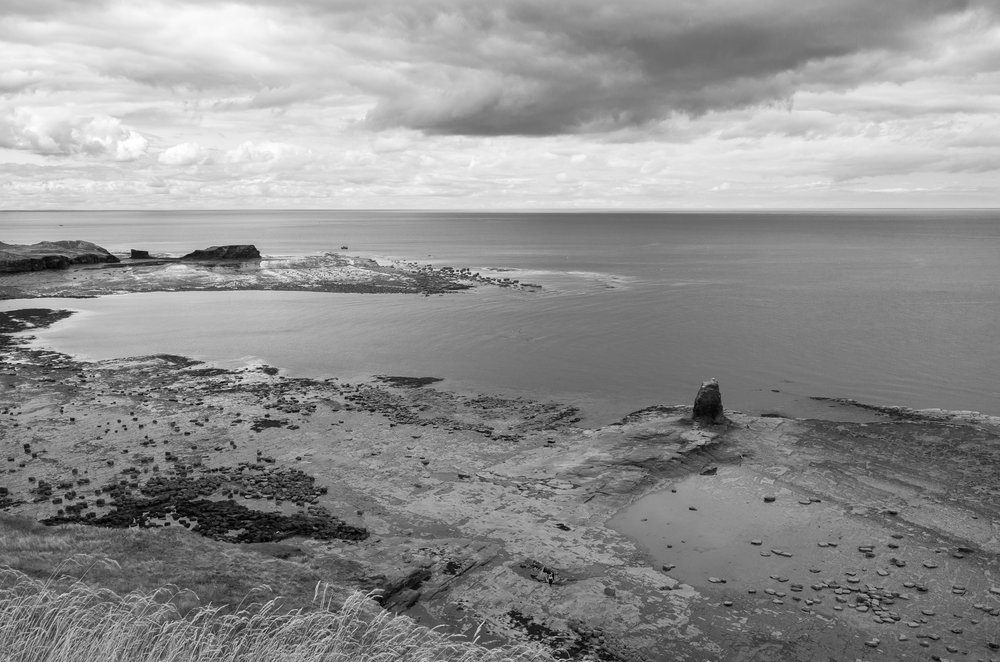 I have no qualms about keeping the X in my Hadley alongside the Df, having decided that for now the X will cover that wider angle when I need it, and the Df will keep its 50mm lens mounted and provide that slightly narrower view, not to mention a better portrait rig. In fact on my recent trip away, I produced more X images than Df ones, so its shows how close it is to my photography needs.
"….Photography doesn't work like that, you have to work at it, you have to go back time and time again." Thomas Heaton – Youtube Vlogger, Landscape photographer.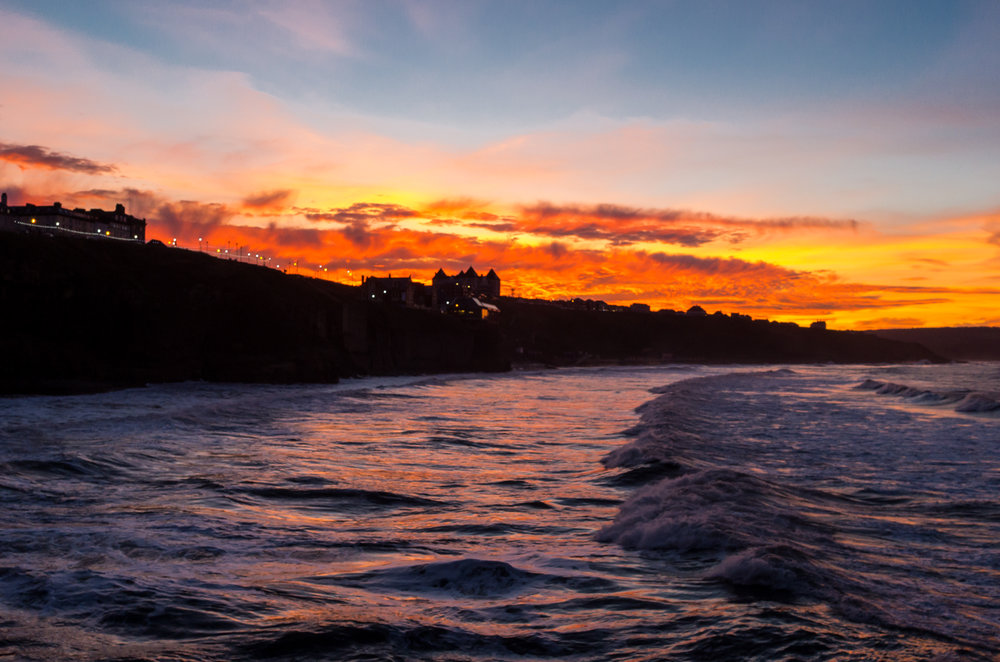 Related article