Canon's new EOS RP was initially assumed to be Pro addition to the range, so powerful has the P suffix become in our minds. I'm referring to Leica minds, where a crafty mid-range P (for Professional) invariably sets the juices flowing.
It's a very good ploy by Leica's marketing department to squeeze a bit more juice out of the old orange. Inevitably, too, the arrival of the Hyphen P version tells us that the updated model isn't too far away.
Now, however, the provenance of the 16th letter of the alphabet, is in question. Does it mean Professional or Popular? Let's hope, for Leica's sake that it remains the former.
Camera nomenclature has its conventions — X is a popular moniker which conveys something rather special, as in the Leica X series and, of course, Fujifilm's extensive collection of Xs. S usually means Super, as it does in the car world. M stands for rangefinder, as we all know.1 D, of course, has been used extensively to differentiate digital cameras from their film ancestors.
Popular
Cannon has used P for "popular" before as reader Richard Scott pointed out in a comment on the RP article. The Canon P of the late 1950s also stood for "popular":
The Canon P is the last in the Canon VI series of Leica screw mount lens compatible rangefinders. It was manufactured between 1958 and 1961. The P stood for "Populaire" — it was intended as their low-end model. The irony is that it was much more solidly made than almost every camera manufactured today.

— Karen Nakamura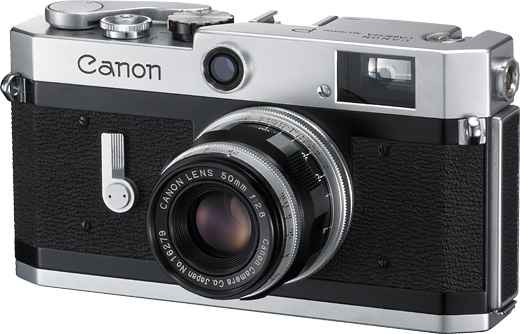 All these not-so-subtle little ploys send out messages to the buyer. And, in recent years, P has definitely assumed a professional ID. Unfortunately, every time I see P in the future I will be wondering if it is aimed at the hoi polloi and not the connoisseur.
From Messsucher, the German for rangefinder ↩