We're diving headfirst into deep waters here — but it should be good for the soul. The question is, just what is the best camera for street photography? Traditionalists tend to favour Leica rangefinders with a cooking 35mm Summicron aboard. They see it as the benchmark. They could be right. But I have some alternative views.
Many photographers have a thing about the Fuji X100 series; others still cleave to the defunct-but-still-competitive Leica X1 and X2. Eric Kim is besotted with the Ricoh GR, judging by the number of blog posts he devotes to extolling this paragon of compact form and peerless results.
There are countless other protagonists favouring various cameras and lenses and none of them is without strong views on the matter. In short, deep, but definitely not still waters.
The original 2009 Leica X2 set the trend for simple, fixed-lens compacts. It even preceded the Fuji X100 which gained a lot more attention. The X1 provides simple physical controls and is ideal for street photography.
Let's face it, though, any camera will suffice for street photography which, in its loosest definition, is the sort of everyday snapping we indulge in almost anywhere, especially when travelling to new places.
There's a good case to be made for the smartphone to fill this need, of course. It is perhaps the ultimate stealth camera for unobtrusive street photography because almost everyone is seen clutching a phone.
You get noticed these days only if you don't have a smartphone in front of your face or are not walking zombie-like while texting on the go
Ideals
What, though, are the ideal parameters for effortless street photography? You may ponder this as you lurk for hours at the top of a spiral staircase waiting for a random cyclist to pass your line of vision. Or, perhaps, muse while loitering next to a puddle expecting some unfortunate to be forced to skip over at any moment. Of such happenings are decisive moments made.
To get the discussion rolling, here are a few desirable ingredients for successful street photography:
A compact and, therefore, unobtrusive body: This is where huge DSLRs and mirrorless cameras with massive zooms come unstuck. Got to remember not to frighten the horses, you know, Old Chap.
A slow aperture: For quick-on-the-draw shots with almost everything in focus, you'll find that f/8 is a good compromise. Brave is the street photographer who uses a Noctilux at f/0.95. A slow lens also brings compactness of form, thus further sanitising your rig.
Lurking: There's a tendency to stride down the street, snapping at random. But the best results (so I am told) come from having the patience to lurk, waiting for the haruspex to inspect the entrails. Lurking is a habit most beneficial to street photography and to divining the decisive moment.
A widish lens: The masters of the past were seemingly welded to their nifty fifties and I sometimes prefer this angle of view for lurking. But these days the smart money goes on the 35mm or, even, the 28mm focal length. Apart from getting more in the frame at close quarters, the wider lenses have a greater depth of field at any given aperture, thus facilitating that boon of the manual devotee, zone focus. And improvements in sensor performance mean that a post-crop to a 35mm or, even, 50mm equivalence is eminently possible.
Simplicity: Street photography is not all that demanding on the camera. You don't need too many bells and whistles. You're not shooting a football match or practising ornithology. Aperture (f/8 and all that), speed (sufficient to avoid camera shake and blur) and ISO (on the rare occasions you need to fiddle) — these are the only settings you really need consider. Therefore, it's best to have a simple camera (which is hopefully a small camera), wholly focused on the exposure triangle and not confusing you with unnecessary options.
Difficult choice
Armed with these criteria, which camera and lens should we choose? I'll approach this again from a Leica point of view. As I do. After all, the Leica miniature photography camera has always been the darling of the thinking photographer (comments appreciated).
I've enjoyed using the Leica X1 for street photography in the past. It's small, unobtrusive and simple, with the physical controls that tell you the main settings at a glance. In Australia, I hear, the X1 is worshipped on the altar of minimalism. Aussie aficionados have been known to prostrate themselves before that little camera. The X1 chief priest, aka The Sage of Terrigal, is convincing in his passion.
In common with the Ricoh GR of the Blessed Kim, The X1 has a slowish f/2.8 lens. The Ricoh, though, is a 28mm beast while the little Leicas sport a 35mm-equivalent lens. In the past few years, however, I have come to regard a 28mm-equivalent lens as the ideal. In fixed-lens cameras for general use, this focal length is most notable in the Leica Q and Ricoh GR.
The Ricoh, as Eric keeps pointing out, is a major contender if you want the smallest body, ridiculous unobtrusiveness and a 28mm fixed lens. The Leica Q and Q2 also make very efficient and enjoyable tools for travel and general photography. They join with the Ricoh in allowing a wider 28mm angle of view but, because of the larger sensor, provide a slightly narrower depth of field at any given setting.
You probably won't be using f/1.7 in the street very much, of course, but it is handy to have it in reserve for gloomy interiors and for when you want to spend time on setting up a shot with a blurry background. However, there is a penalty to be had for this fast option — the lens is bulky and the Q is no shrinking violet, weighing in at just under 800g.
Zone is the quickest focus
Let's return to the rangefinder which many will claim, with good reason, to be the quintessential street camera. The requirements of street photography are very much in line with the good old-fashioned "Messsucher1". Zone focus is quicker than autofocus, after all.
We all know that film cameras are enjoying a renaissance, especially among younger photographers who have mostly grown up with digital cameras and smartphones. Film is cute and something different, but it does demand commitment. Shooting film can be expensive, even if you do your own processing, but this cost is largely offset by the cheapness of the equipment. For £50 you can be in business with a good mainstream film camera and lens.
But, for many, a Leica — any Leica —is the holy grail, and with good reason. It is no longer a cheap option, however. These days you will be lucky to buy any M camera for less than £500 unless it is in particularly bad condition.
And the M6 Classic, which is perhaps the first choice among budding street photographers with a bit of dosh, has become almost prohibitively expensive simply because of that popularity. You are now looking at £1,500 to buy a 20- or 30-year-old M6 Classic body.
The later TTL version now commands well over £2,000. Madness or what? That's some commitment, but it could be your film camera for life. It probably won't depreciate. On the contrary, it could be that unique thing in photography — an appreciating asset. So buying one isn't such a mad move after all. You will probably get a better return than you would in interest from a bank in the current climate.
Digital choice
What about Leica M digitals? Among Leica's ten-year run of full-frame digital rangefinders, there is no doubt that the M10 is the best of the bunch. If for no other reason, it is smaller and more handleable than its predecessors.
However, if you want ultimate simplicity and the ability to concentrate entirely on the job in hand, then the M10's screenless offspring, the M10-D is probably the ideal street photography tool. Anyway, that's my story and I'm sticking to it. But which lens to choose? You certainly don't need a fast lens, so the 28mm Elmarit or 35mm Summicron fit the bill admirably. There's even something even more appropriate available — small, very light and very cute.
Perhaps the most important aspect to consider is the depth of field. Wider lenses, such as 28mm or 35mm, offer a greater depth of field at any aperture setting than, say, a 50mm or, certainly, a 75mm lens. Set a and 28mm lens to f/8 or f/11 and you ensure that almost everything is in focus. That's good for quick snapping in the street when combined with a fixed zone-focus setting. However, if you do want to work with a very wide field of view, why clutter up your camera with a bulky, super-fast lens. Small can be much more rewarding.
Toy-camera lens
Recently I've had the chance to try one of Leica's most oddball lenses, the retro 28mm f/5.6 Summaron-M. In terms of size (2cm deep), weight (165g), aperture range (f/5.6-22) and toy-lens unobtrusiveness, the Summaron ticks all the boxes for street photography. With the M10-D, my camera of choice, the rig is very stable and handleable; you can almost forget there is a lens attached.
This virtuous paragon of essential photography does weigh 90g more than the Q2 but, frankly, this isn't noticeable. Subjectively, it feels slightly lighter and is certainly less bulky. And that tiny pancake of a lens is a delight, just perfect for a stroll down the street.
You could almost describe this rig as pocketable. You'll need a fairly big pocket, of course, but it is slimmer than the same camera with a 35mm Summicron or, even, a 28mm Elmarit attached. It certainly slips easily into the side pocket of my Barbour jacket.
Alternatives
When it comes to usability, the 28mm f/2.8 Elmarit will do the job just as well (slightly better in terms of sharpness and with a more modern render, if that's what you desire) but it isn't quite as small as the Summaron. And it's no hardship to trade a couple of stops for the admittedly modest saving in weight and bulk.
The new Summaron f/5.6 is a remake of the classic 1950s lens of the same specification but brought up to date with modern optical coatings:
The optical design of 6 elements in 4 groups arranged symmetrically around the iris of the Leica Summaron-M 28 mm f/5.6 is identical to that of its ancestor. In contrast to the legendary classic, the new model features an M-bayonet mount with 6-bit coding to enable communication between the lens and the camera. (Leica brochure)
The Summaron does have a few quirks apart from its slow aperture (which can be seen as a virtue on the tools-for-the-job scale). As a vintage design, it has a minimum focus distance of 100cm — although no M rangefinder lens focuses closer than 70cm and some expensive bits of kit, such as the 50mm Noctilux, have a similar 100cm minimum.
The latest 75mm Noctilux has an 85cm minimum. On the Summaron, the one-meter minimum standoff has a benefit, since you are not tempted to get closer to your main subject, a useful point to bear in mind if you are relying on zone focus.
Not everyone will like the focus ring which is so narrow and recessed that it cannot be gripped in the normal way. Instead, you must focus by means of the handle or tab. I'm not quite sure what to call it. The ring locks at infinity — a common feature of vintage lenses — and must be released by a press of the little handle. It has a very long throw compared with modern M lenses.
In most respects, however, worrying about the usability of the focus ring is entirely academic. You don't need to engage much with the controls on this lens. Set it and leave it is the motto du jour. Think of the Summaron as the zone-focus king.
Smooth and precise
The smooth aperture ring operates in five clear stops between f/5.6 and f/22; no half or third stops but such would be wholly unnecessary on this lens. It has a fairly free movement but the stops are precise and help avoid miss-settings during handling. The focus ring is also smooth but fairly loose and you have to make sure it isn't knocked out of kilter, particularly because you seldom need to check it and it can be easy to overlook.
For optimum efficiency, I prefer to set the aperture to f/8 at a focal distance of 2.5m. This means that anything from 1.75m to infinity should be in focus. If you do intend to get a bit closer, set the lens to 2m and you will have everything from 1m to infinity in focus. It depends on your method and, of course, on the light available.
Playing with ISO
In respect of light gathering, however, things have changed a lot since the original f/5.6 Summaron was introduced in the early fifties. ISO performance of modern cameras is infinitely better than that of film. Even that f/5.6 can be used effectively in low light conditions. I have the M10-D set to max out at 12,500 ISO and indoor results at this sensitivity are quite acceptable, if not brilliant.
I suppose, also, that not everyone will take to the rather magnificent brass vintage hood which looks very much like the scoop of a grain silo. The hood dwarfs the lens, but I prefer to shoot without it because it entirely removes the advantage of having such a compact lens.
Modern touches
Although this is a 1950s design writ new, it does bring some modern touches such as multi-coating and six-bit coding (and, of course, the M bayonet because the original was LTM only). It remains a vintage lens in rendering, however, and does exhibit relative softness and some vignetting throughout the aperture range, more so at f/5.6 understandably.
Actually, I quite like this softer render and it is no reason to shun the Summaron.
The Summaron has an enormous depth of field, even when wide open. You wouldn't choose this lens to demonstrate bokeh. It is modest, to say the least. But don't think it is any better than any other 28mm lens in this respect — you will get a similar depth of field at any aperture from f/5.6 or smaller with any lens full-frame 28mm, including the Elmarit and 28mm Summilux. Crop-sensor lenses such as those for APS-C or micro four-thirds offer an even wider depth of field at a given setting.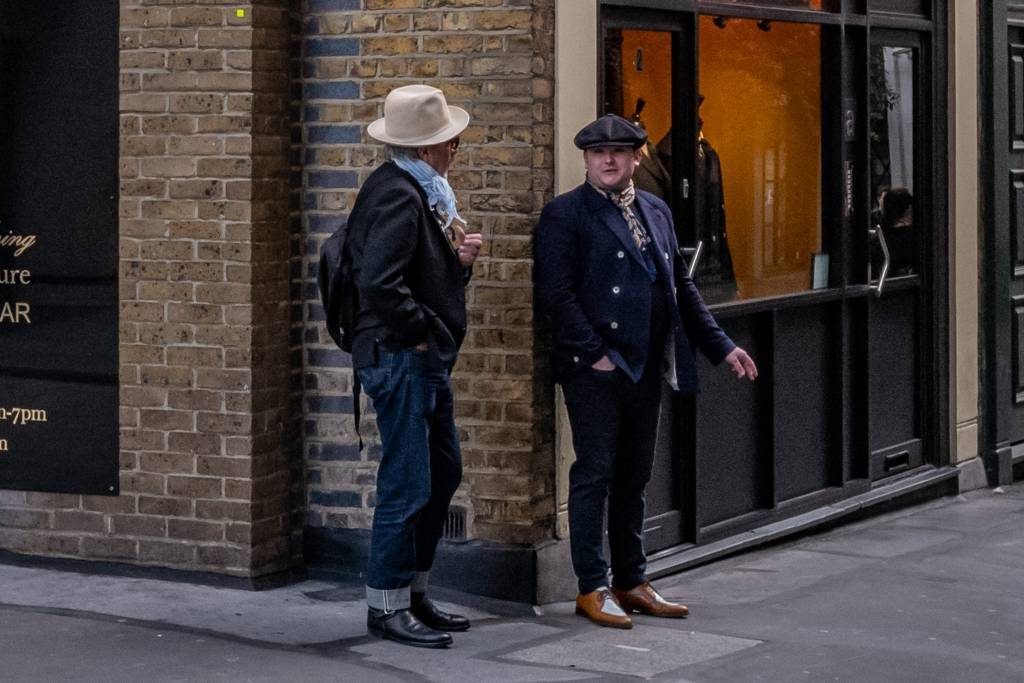 But the beauty of the Summaron is that the design is pared down to the ideal aperture range for street photography and that results in its economy of scale. if you don't need f/4 or wider, why bother with a faster lens? This is a specific tool for a specific job and it works admirably.
You can even harness your camera's better ISO capabilities to render this lens useful even in lower-light conditions. See these examples below.
Cute or what?
Above all, the latest Summaron is cuteness epitomised. It turns the M10-D into what I consider to be the best-ever camera for street photography. Eat your heart out, Eric, this is the real McCoy. And it even has a viewfinder.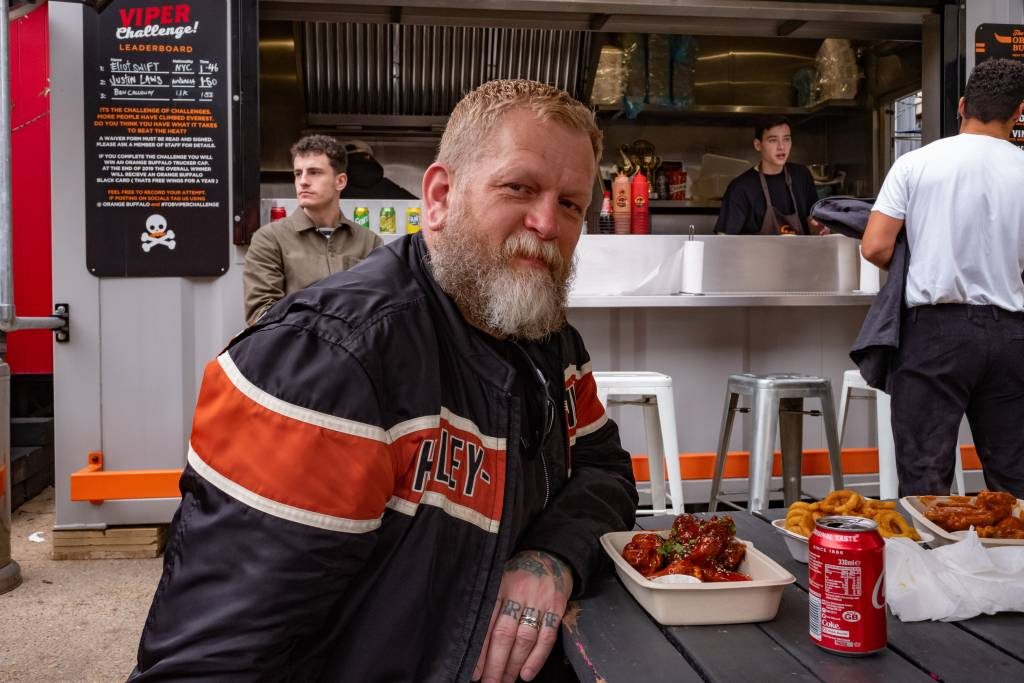 So there we have it. The Leica M10-D and the newly wrought 28mm f/5.6 Summaron is the perfect kit for street photography. Discuss. You are at liberty to disagree, as I am sure you will. Constructive comments appreciated.
And what is your ideal walk-around camera when travelling? Let's hear your views.
Some Prices
Leica M10-D – £6,490
Leica 28mm f/5.6 Summaron – £2,095
Leica Q2 – £4,375 (some still at the old price at Red Dot Cameras). New price £4,500
Fujifilm X100F – £1,169
Ricoh GR III – £799
Related articles
Subscribe to the Macfilos mailing list to receive one message at 8 pm London time from Monday to Friday with links to our latest articles. Your address will remain confidential and will not be used for any other purpose. Every email contains an unsubscribe link so you may cancel at any time. We hope you will join us in helping make Macfilos more popular and relevant to our readers.
---
Messsucher (Mess-sucher), means range-measuring viewfinder in German and it was adopted as the designation of the Leica M series, starting with the M3 in 1953/4. Previous screw-thread Leicas had featured two windows, one for range (Mess, measure) and one for composition (Sucher, viewfinder). ↩