After years of exclusive reliance on an iPhone, and many years of no photography before that, I have come full circle and now use a camera to capture images of the world around me.
These periods of famine and feast have enabled me to appreciate how photography changed over the years, and how modern-day photography comprises multiple interrelated domains, each of which now contributes mightily to my enjoyment. I am sure seasoned Macfilos readers appreciate these many aspects of picture-taking, but it has been helpful to me to articulate and reflect upon them as my photographic interests steadily evolve:
Learning about cameras, lenses, and other peripherals through reviews and articles, and then purchasing and using them.
Taking photographs 'out in the wild' whilst navigating the essential ingredients of composition, such as vantage point, field of view, light, and perspective.
Processing the captured images to optimize elements such as crop, colour, contrast, and exposure.
Sharing the final images and evoking a response from friends, colleagues, or total strangers, usually in the form of 'likes' or comments on my postings.
Studying the photography of others, finding inspiration in their compositions and trying to deduce how they achieved their end result.
Perhaps the biggest difference between the photography of my youth and the photography of today relates to these final two points: the myriad opportunities for seeing other people's photographs and for sharing my own.
Back then, seeing the work of others meant buying photography books, reading magazines, or going to galleries; sharing my photographs meant inviting friends to view a slide show, or passing around a photo album. How the world has changed. These conventional channels remain relevant even today, but the primary means of sharing my images, as well as enjoying the work of others, has now become Instagram.
Despite its detractors and obvious limitations in format and resolution, Instagram provides a remarkable platform with which to connect and communicate with a worldwide community of photographers, linked by shared interests in subject matter or style. Instagram's global reach is impressive: I get a kick out of receiving a 'like', or even better, an encouraging comment, from someone in Iran, Argentina, or Russia who has seen my post.
I wish it were possible to rotate my iPhone and have the images rotate with it, utilizing the full horizontal screen format, or have the image remain enlarged after pinching to expand, but I have come to accept these deficiencies. I have learned instead to consider proactively how the image will appear on a phone-size screen in square, landscape, or (not quite) 4:3 portrait format.
There in black and white
Through Instagram, as well as via articles in Macfilos, I can see extraordinary continued interest in black and white photography, and that certain subjects lend themselves beautifully to this monochromatic medium.
Inevitably, I too have been drawn to try my hand at black and white photography and begun to 'follow' on Instagram those I consider expert practitioners. Some of these folk have even provided positive feedback on my efforts!
Through the use of the many B&W-related hashtags (such as #bnwphotography, #blackandwhite, #instabnw, and the more exotic #bnwexperimentalism and #bnwminimalism), it has been great fun perusing the work of and participating in this virtual community. However, within the vast ocean of subjects, one might explore with black and white photography, I have been swept along by one particular current.
I am fortunate to live in a city surrounded by striking public art and superb architecture. As a result, my emerging interest in black and white photography has fused with my fascination for architecture and sculpture.
The architecture I enjoy most delivers buildings with a strong sculptural dimension: aesthetically pleasing, with clear geometric lines, and a provocative design. In fact, some of the most impressive architecture I have encountered could be described as a large-scale sculpture in which people live, work, or through which they move.
The photographs in this essay represent my efforts to explore this blurring of architecture and sculpture and capture the essence of each object using the medium of black and white photography. I have also included some attempts to push into the realm of abstract B&W photography, where patterns, shapes and textures within the object become the subject of the photograph, rather than the object itself.
I have restricted myself to artwork and architecture that can be found within a ten-mile radius of where I live. The photographs were taken with a Leica Q2, or a Lumix S5, equipped with the kit 20-60mm f/3.5-5.6, Sigma 14-24mm Art f/2.8 wide-angle, and Sigma 100-400mm f/5-6/3 Contemporary zoom lenses.
A century of architecture
The wedge-shaped Bank of Coronado building, occupying a unique corner location at the acute-angle intersection of Orange and Loma Avenues, is one of my favourite examples of elegant architecture in the city where I live.
Commissioned in 1917 by John Spreckels, then owner of the world-famous Hotel Del Coronado, the building exemplifies architect Harrison Albright's neoclassical style, with its tall Corinthian columns and elaborate door surrounds.
Even with the 28mm field of view on my trusty Q2, in order to capture this symmetrical perspective, complete with street sign and ugly parked pickup truck, I was forced to back out into the road rather gingerly, carefully watching out for passing cars.
Almost a hundred years later, in 2016, and virtually at the opposite end of the architectural style spectrum, the National City Aquatic Center, designed by the local architectural firm Safdie Rabines, was installed across the San Diego Bay from Coronado. Once again, these photographs required our redoubtable photographer to risk life and limb, this time scrambling over treacherous rocks, to capture this perspective.
Downtown design
The Safdie Rabines architectural team is also responsible for a significant landmark in downtown San Diego — the Harbor Drive Pedestrian Bridge, built in 2011 — providing safe passage for pedestrians across the busy Harbor Drive and trolley tracks from a nearby parking structure (multi-storey car park in British parlance) to the Petco Park baseball stadium.
The suspension bridge, employing a single concrete pillar and an array of stainless steel hardware and cables resistant to salt-laden sea breezes, curves elegantly across its span — an aesthetically pleasing engineering solution to the problem of conveying numerous humanoid bipeds from point A to point B. I have found this beautiful art-meets-architecture bridge endlessly fascinating, and an early enticement to sneak into the abstract photography realm.
The domed building visible in the background of the previous photograph of the pedestrian bridge hardware is the San Diego Central Library. This nine-storey structure, designed by San Diego architect Rob Quigley, opened in 2013 and, as befits a library down the street from San Diego's Petco Park baseball stadium, contains the second largest collection of baseball memorabilia in the US. These photographs required no heroics on the part of the photographer, apart from navigating San Diego's downtown area, where people tend to wander into the street without looking.
Around the corner from the library, a new condominium development features a steel sculpture, Growing Home, inspired by the shape of a sea snail shell. Created by Joe O'Connell and Creative Machines, the sculpture represents the ever-growing city of San Diego.
Captions punched into the steel via laser-cut stencils depict significant dates and events in the city's history. Set against a backdrop of rhomboid, curved and rectangular buildings, the scene is a frenzied milieu of geometric shapes.
San Diego Bay
Perhaps the most recent and spectacular addition to the local architectural and cultural scene has been 'The Shell', an open-air amphitheatre sitting beside the San Diego Bay, home to the San Diego Symphony Orchestra.
Designed by Tucker Sadler Architects, and employing acoustic technology from Soundforms and London-based collaborator Flanagan Lawrence, this open-air performance space rivals the world-famous Hollywood Bowl in terms of architectural significance and acoustic excellence. Like the Harbor Drive Pedestrian Bridge, 'The Shell' provides endless opportunities for photographers intent on capturing its glorious form. Although black and white photographs highlight its smooth curves and cavernous interior, in this case only colour photography can do justice to its spectacular nighttime light shows.
Further along the bay is the San Diego Convention Center, at the southern end of which is a series of monolithic concrete installations, triangular in shape and forming a succession of arches. Fans of symmetry and repetition, also in possession of telephoto and wide-angle lenses, can enjoy a field day of opportunities to capture this parade of sculptural forms, marching into the distance toward the downtown high rises. The Sigma 14-24mm Art and 100-400mm Contemporary zooms come into their own in capturing these architectural perspectives.
Also, near Seaport Village, an infamous local tourist trap along the Bay, is Ruocco Park, featuring an unusual art installation comprising an array of suspended half-timbers projecting eerie shadows in the bright San Diego sunshine. The timbers float above a broad plaza, held by cables attached to a series of vertical steel columns. A sculpture having quite the same impact in a gloomier, cloud-covered part of the world would be hard to imagine.
A few city blocks away stands 'Pacific Soul,' a more conventional piece representing a sitting human figure with clasped knees, staring into the distance towards the Pacific Ocean. The sculpture is formed from an interlocking collection of letters drawn from six languages spoken in countries around the Pacific rim. The hollow structure offers visitors a view outwards and upwards through the network of characters to an adjacent high-rise building and invites photographers to deploy their widest angle lenses.
Out to the periphery
Slightly further away, but still within my self-imposed ten-mile radius, sits 'Liberty Station', a former military base now converted into a complex of shops, offices and restaurants.
The architectural style of the base, common to the San Diego region, is 'Spanish revival' featuring stucco walls, terracotta roof tiles, wrought iron window treatments and colonnades. I visited at just the right time to capture the bright San Diego sunlight creeping into one such colonnade boasting a precisely spaced array of wrought iron light fittings, floating effortlessly into the middle distance.
On the penultimate leg of this photographic journey, along a narrow isthmus called 'The Silver Strand' joining Coronado to the mainland, lies a nature observation area where the designers took the trouble to give even humble fence posts a creative twist. Each one is labelled with the name of a creature found in the reserve beyond. In order to provide a low-maintenance, durable label, each name has been punched out in the steel upright. They are easy to overlook at a casual glance, but those who spot them enjoy a clever, educational, and artistic means of engaging with the scene. Each is a modest, stand-alone sculpture in my view.
Home base
Back in Coronado, literally within walking distance or a short bike ride from my home, numerous sculptures ranging from semi-abstract to representational in style can be found. Here are a few examples. Many are nautical in theme, as befits an art-appreciating island community, but others are purely whimsical. Some are stolid and others kinetic. Human figures feature prominently. For brevity, I have not described the creators, locations or dates of installation for each piece, but would be happy to elaborate via the Comments Section.
No survey of San Diego's sculpture and architecture would be complete without featuring the Coronado Bridge. Connecting Coronado to the San Diego mainland, this two-mile-long structure is another superb example of 'architecture meets sculpture'.
Its sweeping roadway weaves across the San Diego Bay, affording spectacular views of sailboats and downtown high rises. Its sinuous curve can be admired from multiple vantage points, especially from the West, where it swings down to connect with the island.
Designed by Robert Mosher, and opened to traffic in 1967, the bridge construction required 20,000 tons of steel and 94,000 cubic feet of concrete. The central span is wide and tall (over 200 feet above the Bay), a specific requirement on the part of the Navy in order to allow aircraft carriers to sail under the bridge and dock in the southern part of the bay.
All about the curves and lines
I hope this colour-free collection of images, encompassing a very specific slice of photographic subject matter, has featured one or two that evoked an emotional response on your part — be that surprise, confusion, irritation or pleasure! I hope you also agree this relatively small geographic range is awash in world-class architecture and sculpture — perhaps countering views that Southern California is all about beaches and palm trees.
In using only black and white photographs, I denied you the opportunity to enjoy San Diego's cloudless azure skies, but, in lieu, you were treated to pronounced shadows and reflected highlights. I am convinced that black and white photography represents an almost ideal way to capture images of architecturally interesting buildings and pieces of sculpture.
It brings shape, texture, and shadows to the forefront and highlights those curves, lines and edges that can get lost in colour photos. Undoubtedly, it does not do justice to sculpture or architecture employing colour as an integral design element, as illustrated in the final photograph of 'The Shell' below.
In such cases, shape and contrast begin to drift to the background while colour complementarity leaps to the foreground. Horses for courses…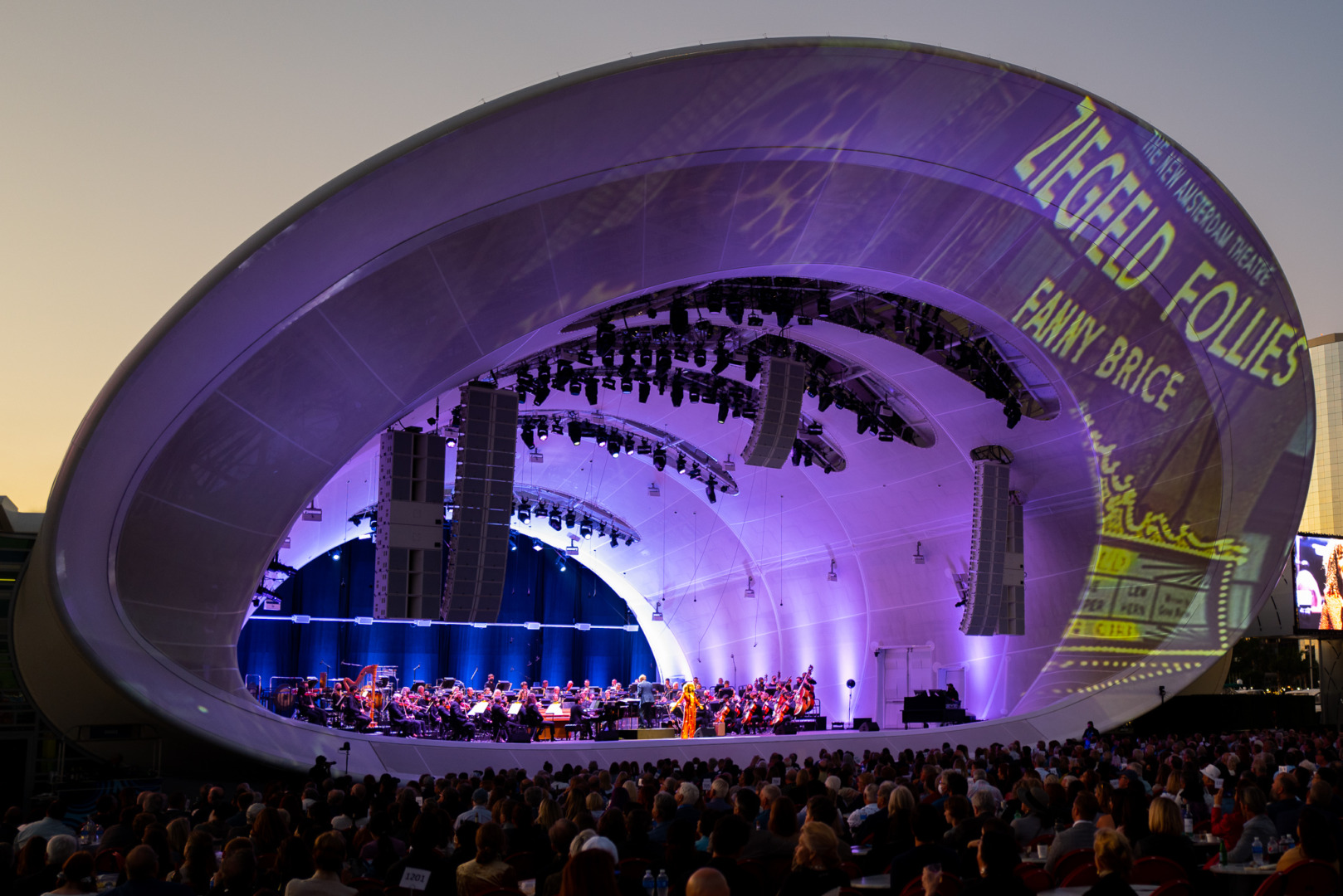 It has been great fun putting this photo essay together. The project has pushed all the buttons expounded in the list at the beginning of the article and my enthusiasm for black and white photography continues to grow. Perhaps I should save my pennies (or pfennigs) and consider buying a Leica Q2 Monochrom.
---
Join our community and play an active part in the future of Macfilos: This site is run by a group of volunteers and dedicated authors around the world. It is supported by donations from readers who appreciate a calm, stress-free experience, with courteous comments and an absence of advertising or commercialisation. Why not subscribe to the thrice-weekly newsletter by joining our mailing list? Comment on this article or, even, write your own. And if you have enjoyed the ride so far, please consider making a small donation to our ever-increasing running costs.
---