On this day exactly five years ago I attended a snazzy Leica press conference at The Den in St Martin's Lane, London, to launch the new CL. At the time, it was the answer to everyone's dream: A tiny camera with a built-in viewfinder that looked every bit the reincarnated Barnack Leica. We left the conference with such grand hopes of a new and successful series of APS-C cameras after Leica's on-off relationship with the crop sensor since the debut of the X1 in 2009.
Despite a couple of small niggles, including the lack of stabilisation, the CL was well received. It felt just right in comparison with the T range, introduced in 2014, which had been a bold attempt to attract a new generation of camera users, tempted away from the rapidly ascending smartphone.
The final iteration, the TL2, is still a sensible secondhand buy, but it was aimed at a nebulous market. The well-heeled smartphone switcher, casually passing the Leica store and handing over a couple of grand, didn't really exist. The T was bought mainly by existing Leica fans who found it wanting, largely because of the lack of an in-built viewfinder and the smartphone-like touch controls. With this background, the CL came as a breath of fresh air in 2017.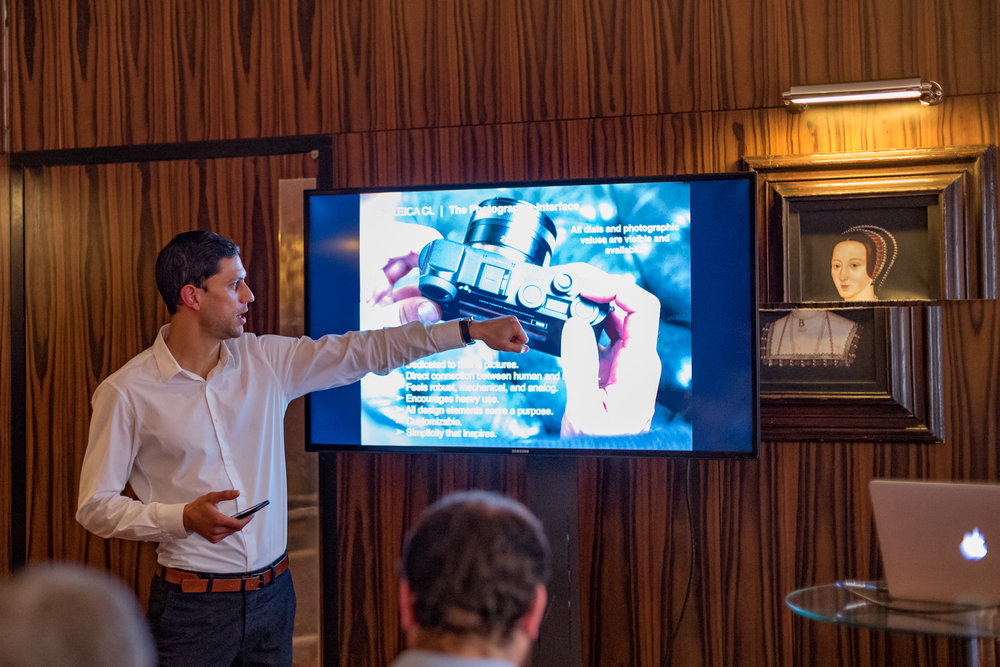 Been and gone
Sadly, however, the CL turned out to be something of a supernova. In under five years, it had quietly slipped into oblivion and we had to wait until last month in Dublin to get the official death certificate. Worse, Leica has exited the APS-C market and will henceforth concentrate on full-frame cameras, although there is the promise of a new medium-format mirrorless range to come in the mid-Twenties.
It would be an understatement to say that Leica fans are disappointed by the cancellation of the APS-C line. Many had been looking forward to a new CL2 but, instead, now feel abandoned. Their expensive lenses are redundant, usable only on a defunct CL or TL or as compromised optics on the full-frame SL. A lot of the trust has gone out of the window.
Leica has made it clear that the decision was taken for commercial reasons. Not only were sales inadequate to justify continued development, but the tough competition in the APS-C market was difficult to counter. On the other hand, Leica has lost its entry-level model and the marque is now seen as even more exclusive, with the cheapest camera in the range now costing well over £4,000.
If you are in the market for an interchangeable mirrorless camera smaller than the SL, you will now have to look to Fuji, Sony or another manufacturer. All seem to be able to make money out of APS-C. And once that choice is made, Leica may have lost a customer for good.
Over the past six months, the Macfilos comments columns have been dominated by lamentations for the Leica CL and the APS-C system. Unfortunately, nothing will now bring back the CL. It's gone and we'd better accept the fact. It's time to move on.
Many CL fans will now be looking at alternative interchangeable-lens APS-C systems in the quest for a small, lightweight travel outfit. But for dyed-in-the-wool Leica enthusiasts, the future now lies with the Q, M and SL. True, the "Luxes", the so-called Panaleicas, are still in the range but there is already a question mark over the future of Panasonic's compacts. Soon, I suspect, there will be nothing smaller than the M in Leica's product range.
Are there any opportunities for Leica to introduce a new entry-level system?
The smaller sensor
Not for the first time, I wonder why Leica has not considered micro four-thirds. The LUMIX m43 system is still alive and well and Panasonic offers a large range of superb Leica-badged lenses. I am sure that a rebadged LUMIX m43, camera (perhaps the GX9) would attract Leica fans and would allow the company to offer a truly compact, relatively inexpensive system (even when the red-dot premium is added on to the price). A rebadging job would follow the Lux tradition and, indeed, would complement the Leica D-Lux as a fixed-lens four-thirds camera — while it lasts, that is.
The Micro Four Thirds system (MFT or M4/3) (マイクロフォーサーズシステム, Maikuro Fō Sāzu Shisutemu) is a standard released by Olympus and Panasonic in 2008, for the design and development of mirrorless interchangeable lens digital cameras, camcorders and lenses. Camera bodies are available from Blackmagic, DJI, JVC, Kodak, Olympus, Panasonic, Sharp, and Xiaomi. MFT lenses are produced by Cosina Voigtländer, DJI, Kowa, Kodak, Mitakon, Olympus, Panasonic, Samyang, Sharp, Sigma, SLR Magic, Tamron, Tokina, TTArtisan, Veydra, Xiaomi, Laowa, Yongnuo, Zonlai, Lensbaby, Kowa, Venus Optics and 7artisans amongst others.

— Wikipedia
There is a big question mark over licensing, of course. Leica is not part of the system and could well not be eligible for membership. And it is possible that Panasonic could be prevented from allowing a third party to sell re-badged cameras. We aren't privy to the details, but in theory, a rebadged LUMIX m43 camera, sprinkled with a pinch of red-dot dust, seems to be an inexpensive and straightforward way for Leica to introduce an entry-level system.
It is significant that Panasonic has avoided APS-C and chosen to go with a combination of m43 and full frame. The m43 sensor has a crop factor of 2, compared with APS-C at 1.5, a clearer delineation between the systems than between APS-C and full-frame. Fujifilm recognised this when it introduced the GFX system, instead of attempting to enter the full-frame market. Perhaps full frame and APS-C are now too close for comfortable marketing.
The smaller SL
While a smaller and lighter full-frame camera could never be a direct replacement for the CL, such a model could make sense if Leica wishes to launch a cheaper entry system. We can rule out a much smaller homegrown SL3, but there is one possibility worth considering. Panasonic is about to launch a new S5 and this could be sold by Leica in the same way that it currently sells the D-Lux 7 and the other Luxes. In theory, at least.
We know from past experience that buyers will accept a reasonable premium for the Leica badge, even though they know deep down that they are basically buying a Panasonic camera. So it would be with the S5. It could be sold for little more than the CL and, to my mind, would be the ideal entry camera for the Leica range.
I do not hold out high hopes for this type of collaboration on either the m43 or S5 cameras, but I believe there is a lot of sense there. I would be surprised if Leica had not at least considered both options.
In the meantime, we should now accept the facts. The CL is no more, and no amount of complaining will bring it back. It's time to move on and concentrate on what we have in the Q, M and SL ranges. And, perhaps, give thought to some alternatives for Leica's entry-level range. There is much to discuss here, and that's where Macfilos will be concentrating in the future.
What do you think? Would you welcome a Leica-badged m43 system? And would you like to see a Leica version of the new LUMIX S5 for sale at around £$€ 3,000, give or take the odd penny?
---
---
Join our community and play an active part in the future of Macfilos: This site is run by a group of volunteers and dedicated authors around the world. It is supported by donations from readers who appreciate a calm, stress-free experience, with courteous comments and an absence of advertising or commercialisation. Why not subscribe to the thrice-weekly newsletter by joining our mailing list? Comment on this article or, even, write your own. And if you have enjoyed the ride so far, please consider making a small donation to our ever-increasing running costs.
---